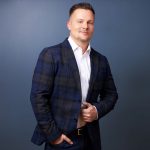 By Lee Shoquist
"If there's specific resistance to women making movies, I just choose to ignore that as an obstacle for two reasons: I can't change my gender, and I refuse to stop making movies. It's irrelevant who or what directed a movie, the important thing is that you either respond to it or you don't. There should be more women directing; I think there's just not the awareness that it's really possible. It is."— Kathryn Bigelow, The Tech, MIT, March 16, 1990.
When filmmaker Kathryn Bigelow became the first woman to win the Best Director Oscar in 2010 she a had long-established industry reputation for "making the kinds of films a man would make"—a familiar refrain across more than two decades of an eclectic canon, and a pat compliment granting Bigelow honorary status in the Hollywood boys' club.
A translation of that description meant that Bigelow's pictures, narratively and technically, often deployed action, violence, and camera mobility in a manner atypical and unexpected for a female filmmaker of the time, and perhaps closer to the style of, say, Bigelow's former creative and personal partner, action-adventure maverick James Cameron (also nominated for Best Director in 2010 for his magnum opus, Avatar, at the time the biggest box office grossing picture in history, and whom she handily defeated). One might plausibly surmise that her win arrived only after years of cannily playing "their" long game by producing works that eschewed stereotypical perceptions of female-driven films.
She had directed a western vampire saga (Near Dark), a brutal cop thriller (Blue Steel), a Cold War submarine missile actioner (K19: The Widowmaker), a surfer crime caper (Point Break), and a prophetic piece of techno, sci-fi futurism (Strange Days). These were defining pictures for Bigelow, a former painter turned filmmaker whose kinetic, nimble, and stylized approach to muscular action sequences garnered adoring cult audiences, respectable box office, and a growing appreciation for her skill at elevating genre movies with cool, crisp precision.
Her Oscar came for The Hurt Locker, the study of an unorthodox U.S. Army sergeant in Iraq whose adrenaline addiction is fueled by the life-or-death danger of defusing bombs. Post-Oscar pictures found Bigelow on the byzantine hunt for Osama Bin Laden in Zero Dark Thirty and exploring racially fueled police brutality in the fact-based Detroit.
While most of her movie protagonists were male, when women did lead a Bigelow film they often delivered tough performances as characters forging paths in worlds of men—Jamie Lee Curtis as a beat police officer stalked by a killer in Blue Steel or Jessica Chastain as Zero Dark Thirty's whip-smart, novice CIA agent forging a mission within a testosterone-fueled military establishment. A too-convenient allusion might suggest the director herself navigated a male-dominated industry and ultimately, at least in 2010, triumphed in her mission. While such metaphors may be a stretch, Bigelow's ascension and historic Oscar were, for women directors in a change-resistant industry, nearly a century in the making.
What a difference a decade or so has made. Today, the ongoing eradication of said Hollywood boys' club in a post Me Too climate and a broad, public industry commitment to diversity, equity, and inclusion across productions have leveled the playing field, shifting to a more inclusive spotlight and affording female directors greater visibility and far more opportunities in film creation, festival screenings, and ultimate distribution. Even the Academy of Motion Picture Arts and Sciences has introduced sweeping future diversity criteria for films that wish to be eligible for Best Picture Oscar consideration—a long time coming and good news for new voices.
Consequently, and unlike Bigelow, women making films today no longer must concern themselves with adopting the slickly bankable styles of their populist male counterparts. Instead, they are largely doing it their way by telling often personal, original stories or by subverting commercial genre films with fresh points of view. Bigelow's 1990 sentiments above to MIT—that there should be more women directing films—has without question come to fruition.
By all accounts, the movie industry of today is in great transition, increasingly interested in a plurality of voices behind the camera. Gone are the embarrassingly patronizing "Year of the Woman" Oscar themes, and debates about reserving a token "spot" for a lone female director in the annual nomination circles (to be clear, there should be, but perhaps not limited to one). Here to stay, it would seem, is a new landscape where women are creating some of the best films in recent years by exploring a multitude of issues from distinctly feminine points of view—war, family, superheroes, social thrillers, and more. And the industry is taking notice.
While her 2010 Oscar win may have afforded her the highest-profile, Bigelow was far from the only female filmmaker on the scene at the time, with several other prominent women directing (and often writing) successful commercial pictures, including Catherine Hardwicke (Twilight), Nancy Meyers (What Women Want, Something's Gotta Give, The Holiday), Nora Ephron (Julie & Julia, Bewitched) and Phyllida Lloyd (Mama Mia). These talents often found themselves the objects of upturned critics' noses, their work dismissed with the credibility diminishing moniker of "chick flicks." Never mind that several were solid, audience-friendly romantic comedies that made substantial coin.
Such selective sacking did not include all-female filmmakers, as in 2003 Sofia Coppola launched a celebrated filmmaking career with the critically lauded Lost in Translation, still, her best film, which vaulted her into industry favor with a Best Director nomination (predating even Bigelow). While she has yet to make another film on the level of her debut, she has eschewed studio projects in favor of idiosyncratic, low-budget, and offbeat outings that include The Virgin Suicides, The Bling Ring, Somewhere, and On the Rocks.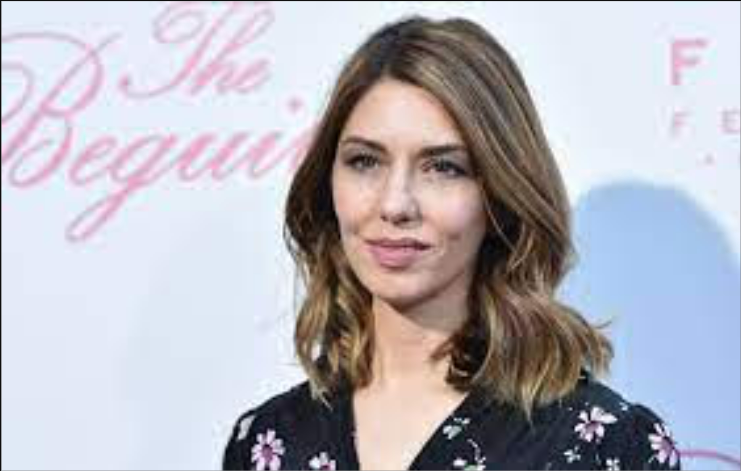 The era also brought us the incisive Nicole Holofcener, a respected indie writer-director whose 1996 film Walking and Talking featured the first of several collaborations with actress and muse Catherine Keener, anchoring many a Holofcener picture including Lovely and Amazing, Friends with Money and Please Give. Holofcener, perhaps the wittiest chronicler of the urban modern woman (who also directed episodes of Sex and the City), lent her writing talents last year to the screenplay for Ridley Scott's terrific period investigation The Last Duel, a Rashoman-esque discourse on rape and consent in medieval France.
Also notable during the aughts was theater turned film director Julie Taymor (mastermind behind the Tony-winning Broadway production of The Lion King) whose Beatles fantasia Across the Universe and Shakespearean vision Titus, based on the Bard's little-performed tragedy Titus Andronicus, were in a class of their own with richly imaginative imagery and art direction. She also directed Salma Hayek to an Oscar nomination in the less adventurous Frida Kahlo biopic, Frida. Taymor, a visualist before a dramatist, has yet to successfully marry her boldly distinctive style to a conventionally compelling narrative. But film is a visual medium—and what unique visuals she creates.
And then there is Scottish filmmaker Lynne Ramsay, who for more than two decades has crafted darkly poetic studies of broken humanity. Deploying poetic use of sound and image, Ramsay's dream-like aesthetic, often featuring minimal dialogue, informed a pair of powerful recent films, We Need to Talk About Kevin, featuring Tilda Swinton as the shattered mother of a teenaged killer, and You Were Never Really Here, which found Joaquin Phoenix as a shellshocked war veteran hired to rescue a New York senator's teen daughter from a sex trafficking ring. Both pictures peer into the faces of demons while neither offers deliverance. Ramsey, whose early pictures Ratcatcher and Morvern Callar often betrayed traditional narrative in favor of arresting moods, is a master of hypnotic textures and tones.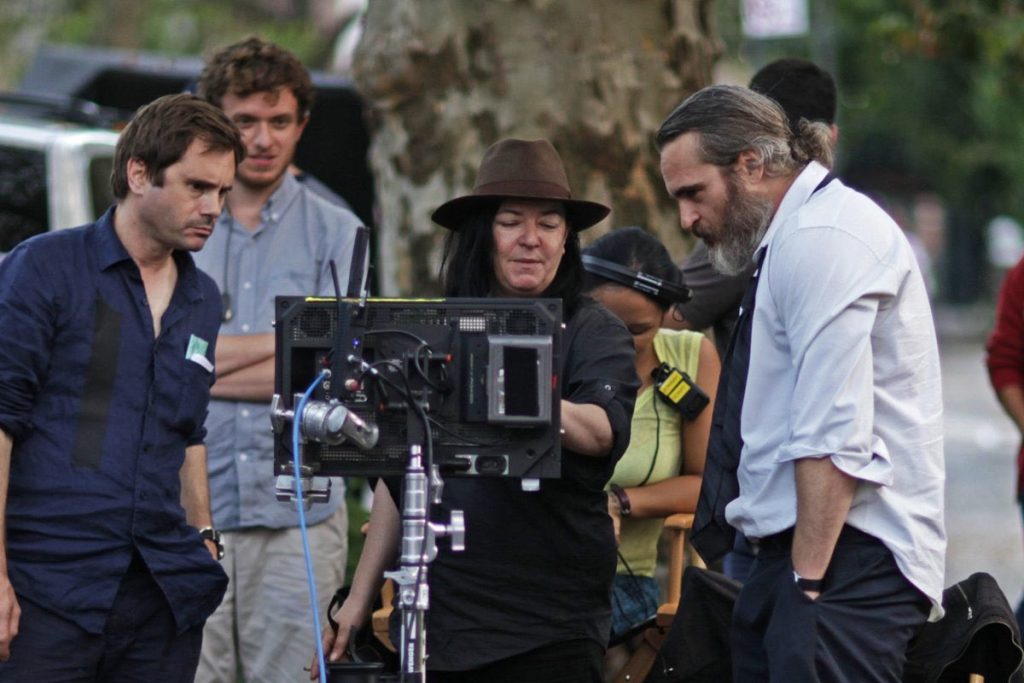 Flash forward to the past year which has seen major success strides made by Chinese American filmmaker Chloe Zhao and British writer-director Emerald Fennell, who crafted a pair of last year's best films in Oscar winners Nomadland and Promising Young Woman.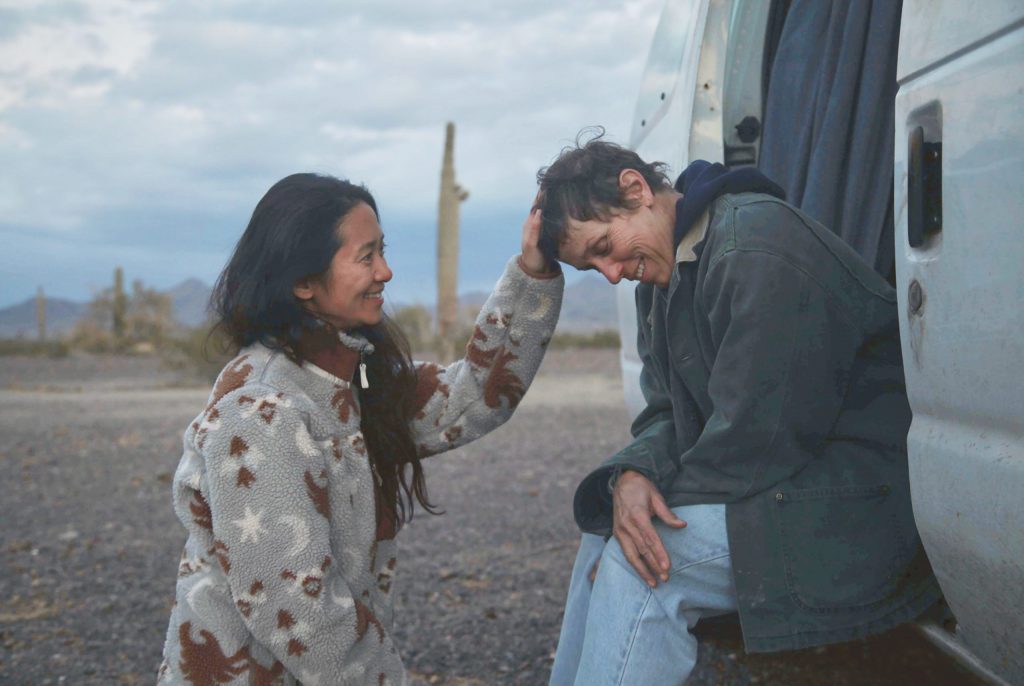 Zhao, the NYU grad and indie filmmaker whose 2017 feature The Rider, a deconstruction of the myth of the American cowboy set on South Dakota's Pine Ridge Reservation, told the true story of an injured rodeo rider facing a personal reckoning, featured residents of the Lakota Sioux community approximating actual life events. The filmmaker, who had lived and worked as a teacher on the reservation before crafting her first feature, Songs My Brother Taught Me, knew well the milieu and its residents.
A cultural chronicler and humanist filmmaker, Zhao next trained her lens on adapting journalist Jessica Bruder's popular book Nomadland, a life on the road chronicle of an uprooted subculture traversing the American west, starring Oscar-winner Frances McDormand and a collection of actual nomads facing economic and often personal hardships in an unlikely, tight-knit community. Living across the west and southwest amongst her subjects while opportunistically shooting a lyrical ode to their hard-won independence, Zhao followed Bigelow as the second woman to win the Best Director Oscar, and Nomadland won 2021's Best Picture.
And Fennell, an author, showrunner on television's Killing Eve and actress on The Crown, tapped into savagely pointed male-female anxieties around "rape culture" and the issue of consent in Promising Young Woman, her distinctly feminist revenge picture. Drawing on her own youthful dating observations and employing an acerbic, uncompromising view of the spoils of unpunished sexual assault, Fennell took home the Best Original Screenplay Oscar while star Carey Mulligan nearly captured the Best Actress statue (and should have).
Both filmmakers drew upon lived observations and experiences to craft these most personal pictures, each reflective of cultural and social zeitgeist and told in defiantly uncommercial terms. Yet despite such decidedly offbeat and singular visions, both filmmakers were immediately fast-tracked into Hollywood blockbusters for their next projects. After all, a promotion is a promotion.
Zhao's follow up came first in last year's mega-budget, Marvel superhero extravaganza Eternals, which she both wrote and directed and for which she suffered her first major professional blow when the film opened to tepid reviews, less than expected box office, and allegations of "wokeness," described in some critical corners as the "worst Marvel film ever" despite its myriad ambition and broadly inclusive cast. Sometimes bigger isn't better. As for Fennell, she is currently committed to writing a "DC universe" comic book film, Zatanna, and another, Nemesis, based on the Mark Millar comics.
In addition to Zhao, Fennell, and the above company, let us examine a crop of terrific female directors—some new, some who have been diligently making films across decades—bolstering this boom, and consider what makes each unique.
The Unshakable—Bosnian filmmaker Jasmila Žbanić made quite an international stir with last year's devastating Quo Vadis, Aida?, a lacerating inquiry into the 1995 Serbian massacre at Srebrenica nominated for the Best International Feature Film Oscar last year. As a young adult, Žbanić pursued her film studies against a backdrop of conflict-ravaged, 1990s Sarajevo, and her picture was inspired by the Mothers of Srebrenica, who lost their families in the genocide and decades later still search mass graves for their remains. Featuring Serbian actress and academic Jasna Đuričić as a United Nations interpreter desperately fighting to protect her husband and sons from the encroaching Serb army, the picture painfully juxtaposes an intimate family crisis against a writ large indictment of miliary bureaucracy, UN apathy, and global indifference to the slaughter. In one of the year's bona fide masterpieces, Žbanić raised questions about motherhood, loss, the drivers of atrocities, and the toll on their haunted survivors.
| | |
| --- | --- |
| | |
The Adventurist—Janicza Bravo made one of the year's most outrageously entertaining pictures in Zola, the wild, true story of two young strippers and a comically marauding pimp on an unlikely criminal odyssey. Adapted from a raucous, extended Twitter thread that captured international attention in 2015 and caused a Hollywood bidding war for rights, Bravo, a former Sundance winner, wardrobe stylist and visually inventive filmmaker took material that in a male director's hands could have been leering and exploitative, and fashioned a liberating tale of friendship, betrayal and sex work for the social media era.
| | |
| --- | --- |
| | |
The Unexpected Artist–Rebecca Hall, the esteemed actress whose career includes smart performances as the doomed newscaster in Christine and a memorable comic turn in Woody Allen's Vicky Christina Barcelona (for which she received a Golden Globe nomination), and who gave one of 2021's best performances in The Night House, drew on her family history and revelation of mixed-race lineage to both adapt and direct Passing, about racial passing during the Harlem Renaissance. The result, an impeccably crafted black and white study in contrasts between two very different women, beautifully played by Tessa Thompson and Ruth Negga, balanced themes of race, friendship and community in an oblique, mysterious picture.'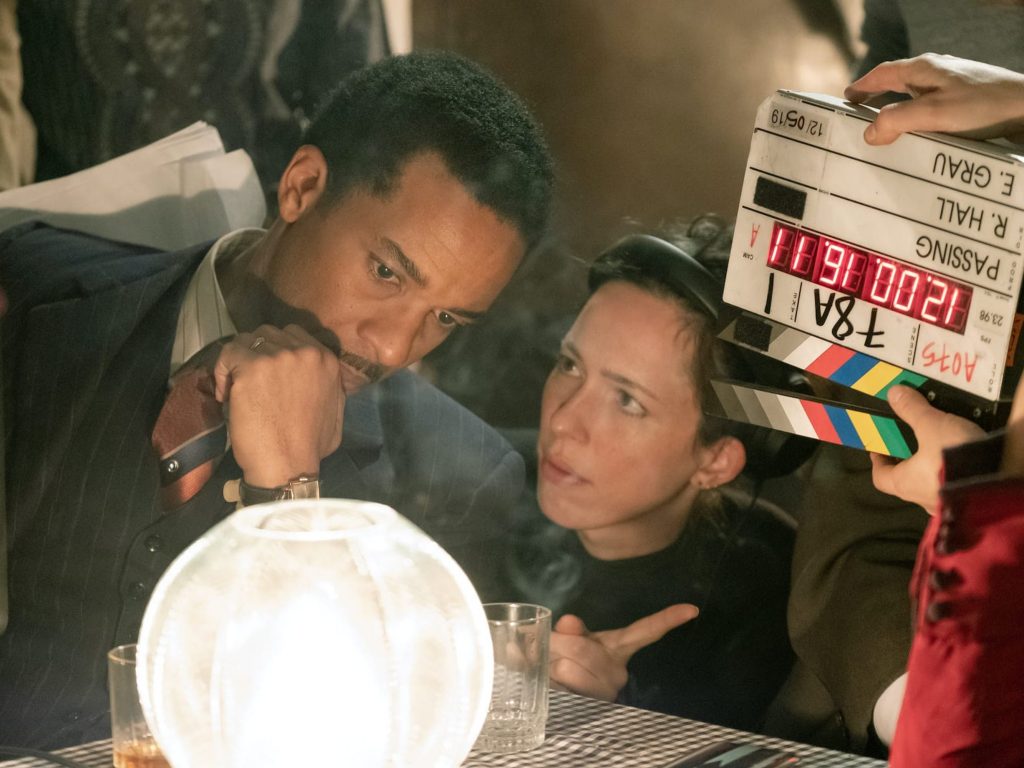 The Re-Creationist—British filmmaker Joanna Hogg's The Souvenir and The Souvenir II, a pair of small, frank, and thoughtful pictures tracing the filmmaker's early formative relationships and artistic flowering, charted a doomed love affair and the birth of a young female filmmaker. A mix of fact and fiction informed by personal reflections as the basis for sturdy onscreen drama, Hogg excavated memory, even building an exact replica of a youthful apartment where much of the drama commences. She also gets close to the impetuous, then disillusioned, the heart of her dramatized surrogate, effectively played by Honor Swinton Byrne.
The One with the Edge—NYU grad Emma Seligman mined painfully awkward life events to create Shiva Baby, a semi-autobiographical look at a young Jewish woman's sardonically funny identity crisis during, of all things, a family acquaintance's shiva. The concentrated, 75-minute "stressful comedy" explored the trend of collegiate sugar babies (a.k.a., relationship arrangements for pay) and a comically inconvenient bisexual identity—both first-hand experiences for the young filmmaker, whose star Rachel Sennott was alternately hilarious and heartbreaking.
The New Kid—Actress Maggie Gyllenhaal, receiving much attention this season for her screenplay adaptation and direction of The Lost Daughter, based on the novel by Elena Ferrante, delivers an assured debut in a slow-burn story featuring Olivia Colman as a haunted Cambridge literature professor on a Greek island vacation whose misgivings about the past come to the fore after forging a friendship with a much younger woman (Dakota Johnson). Gyllenhall's focused, observant and psychologically intense picture raises provocative questions about whether everyone is cut out to be a parent and features a sublime Colman navigating an ocean of regret.
The Wunderkind—One of the most acclaimed independent directors working today, Kelly Reichardt has been making austere, "small" yet emotionally and narratively ambitious films for more than a decade. Her string of absorbing, contemplative projects—including Wendy and Lucy, featuring a homeless Michelle Williams, Meek's Cutoff involving a clan of doomed Oregon Trail settlers, Certain Women with Kristen Stewart and Laura Dern in triptych of new west character studies and the recent First Cow, a revisionist period western reinventing the notion of cowboy camaraderie—are specialized and acquired tastes, but delicacies nonetheless.
The Workmanlike Professional–While not exactly a household name, writer-director and AFI professor Shana Feste has been making movies for the better part of two decades. In commercial pictures like The Greatest, a study of grief with Susan Sarandon and Pierce Brosnan, Country Strong, starring Gwyneth Paltrow as a country and western star struggling with addiction and Boundaries, with Vera Farmiga and the late Christopher Plummer on a father-daughter reunification road trip, Feste takes what might first seem familiar concepts and applies an observant, sensitive lens, encouraging us to take a fresh look at people we think we know, and who will reveal more than we expect.
The Actor's Director—In last year's One Night in Miami, veteran actress and recent Oscar winner Regina King proved she has the "actor's director" gene in her ability to elicit stirring performances with great feeling. She also successfully delivered a tall order that has stumped many a filmmaker by adapting an all-talk play into something vital and cinematic, replacing claustrophobia with vivacity in depicting a quartet of African American cultural icons wrestling with their public and private personas in a Civil Rights-era America.
The Ambitious One—Ava Duvernay's trajectory from independent director to commercial force has been fortified in a career that began with tiny gem Middle of the Road and saw the talented filmmaker graduate to the acclaimed, historical MLK drama Selma before faltering with a middling adaptation of A Wrinkle in Time. Demonstrating that she can deliver professionally mounted, dramatically satisfying pictures of scale, Duvernay is the first Black woman to both win the top directing prize at the Sundance Film Festival and receive a Golden Globe nod for Best Director. The creator and director of the acclaimed, Emmy-nominated When They See Us, Netflix's powerful series on the Central Park jogger case, Duvernay also directed the Oscar-nominated mass incarceration documentary The 13th.
The Crowd Pleaser—In 2003, Patty Jenkins delivered a knockout debut in Monster, empathetically transforming an irredeemable character—executed Florida highway killer Aileen Wuornos—into a heartrending, tragic figure and netting Charlize Theron an Oscar. Today, Jenkins is playing at a much higher commercial level as one of the industry's most bankable directors and the force behind both Wonder Woman pictures. While they remain corporate products firmly ensconced infinite, fantasy milieus, Jenkins, like Bigelow, has learned to deliver crowd-pleasing action films with strong feminist streaks.
The Genre Expander—Australian actress turned versatile filmmaker Jennifer Kent has written and directed a pair of near perfect films that on description might sound like genre exercises—a thriller and a revenge film—but both feature female protagonists coming to terms with issues like grief, motherhood and trauma. The Babadook found actress Essie Davis struggling to protect her young son from a sinister presence, Kent's thematic and visual control so precise that the movie's third act sleight of hand turned an already intriguing, often scary film into profound statement on mourning. And in the 1825 Tasmania-set The Nightingale, Irish thief turned indentured servant Aisling Franciosi endured a rape and the murder of her infant before seeking vengeance with the help of an Aboriginal guide. Kent shrewdly took what might have been a straightforward Western revenge tale in a male director's hands and infused a powerful feminist bent, exploring issues of colonialism and punishment.  
The Contemplative Shocker—As 2021's Cannes darling for her Palme d'Or winning shocker Titane, Julia Ducournau became only the second woman in history to take the festival's top prize. A brutally provocative filmmaker with an unflinching streak of "body horror" in her films (think David Cronenberg viscera with a touch of the David Lynch-ian absurd) and a bit less substance than one might wish, Ducournau's debut picture Raw found a young female veterinarian in training embracing a dark predilection for eating flesh; cannibalism, it turned out, ran in the family. And in 2021's prizewinner Titane, Ducournau fashioned the lurid tale of a lesbian, femme-fatale exotic dancer/serial killer (Agathe Rousselle) who insinuates herself into the home of a lonely fire chief by pretending to be his long-missing son, creating a symbiosis of twisted, mutual need. Thematic ambition, bravura technique and wild visual inventions combined with most original anti-heroines, Ducournau pummels her audience with cool, conceptual pictures examining gender roles and identities, sociopathy and excruciating body disintegrations presented with extravagant depravity. A visionary.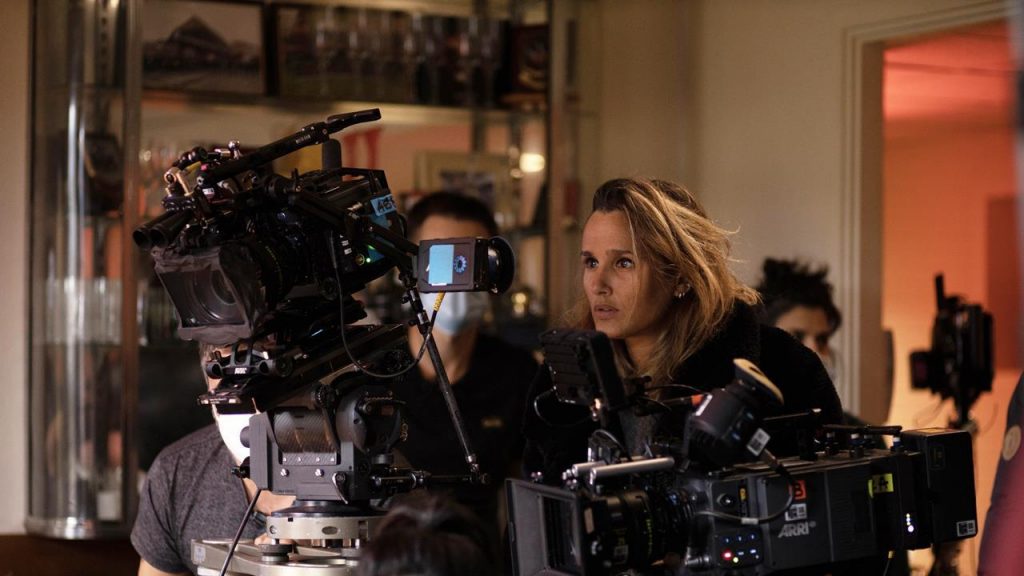 The Cultural Anthropologist—In three gripping features, Debra Granik has explored motherhood and addiction in Down to the Bone, Ozark drug dealing and rural family trauma in Winter's Bone (Sundance Grand Jury Prize) and off the grid living in Leave No Trace, about a traumatized war vet and his increasingly independent teen daughter surviving in the forests of the Pacific Northwest. Granik, as close to the ground as a filmmaker gets, works from a vantage point of cultural immersion, and for Winter's Bone she spent months in the Missouri Ozarks earning the trust of small-town residents before making her picture, like Zhao, from the inside out perspective, within denizens' homes and their community. Granik specializes in mounting intense family dynamics against a richly observed milieus with utmost authenticity, both narratively and photographically.
The Late and Great—Lynn Shelton, who died unexpectedly in 2020, carved a notable and too short career out of eclectic, independent character comedies and dramas like Humpday, about two heterosexual buddies wagering an unorthodox dare, Your Sister's Sister featuring Emily Blunt-in a clever family relationship roundelay and Laggies, a soul-searching comedy with Keira Knightly facing an identity crisis. Shelton used frequent improvisation and encouraged her actors to incorporate their personal experiences into her narratives while staunchly advocating for emerging filmmakers to take the initiative in crafting independent films cheaply, on low-budget cameras and otherwise eschewing misperceptions of required permissions and inflated budgets: "Get your friends together. Make a movie. Do it!"
The Family Historian—Lulu Wang took a real-life chapter of her extended family's history and turned it into the seriocomic indie hit The Farewell, starring Wang stand-in Awkwafina, a smart comedienne playing it straight, as a Chinese-born, U.S. raised New Yorker who returns to China after the clan's matriarch and grandmother is diagnosed with a terminal illness. In an elaborate ruse they disguise the truth while the film considers the dynamics of a family safety net, reunification and the role of culture in one's identity. Wang carefully calibrated comedy and drama in a series of tonal polarities, sometimes within a single scene.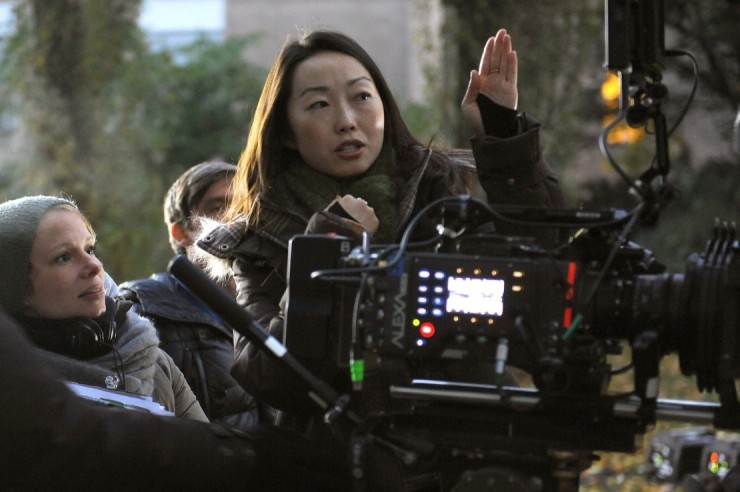 The Anointed One—Greta Gerwig, the independent film actress turned commercial writer-director, emerged from a career starring in niche films to become a household name with her personal first feature Ladybird, a spry coming-of-age in Pasadena saga influenced by Gerwig's complex relationship with her own parents and for which she was rewarded with a 2018 Best Director Oscar nod. Her sophomore project adapting and directing Louise May Alcott's Little Women found Gerwig refashioning the classic to focus on headstrong Jo March's artistic endeavors and obstacles in a world of men's publishing, landing Gerwig a second Best Picture Oscar nod.
The Tender Humorist—The terrific Marielle Heller delivered disarming comedy in The Diary of a Teenage Girl as young star Bel Powley navigated a frank sexual awakening. She also provided a light-touch to the fairly inconsequential Tom Hanks vehicle/Mr. Rogers tribute A Beautiful Day in the Neighborhood. But her best film came with Can You Ever Forgive Me?, the witty adaptation of caustic writer Lee Israel's crime confessional revealing her ruse in forging, and selling, letters from famous authors. The scam may have led to Israel's professional ruin but also fostered a poignant, lifelong friendship. Heller directed Melissa McCarthy and Richard E. Grant to Oscar nominations for their indelible portrait of a hard-won, misfit connection.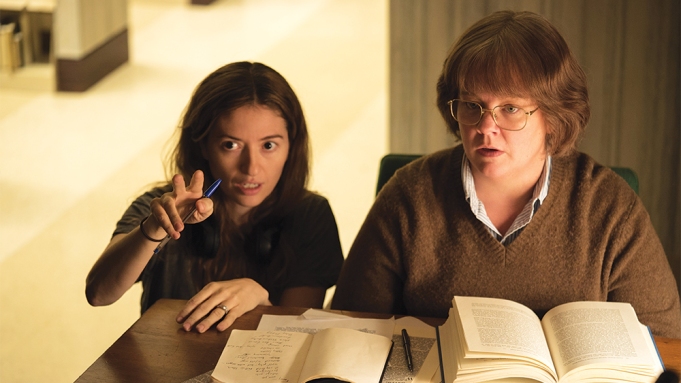 The Multi-Hyphenate—Radha Blank, a New York playwright, screenwriter and actress, wrote and directed one of 2020's best films, the Sundance winner The Forty-Year-Old-Version, in which she played a close approximation of herself and incorporated her family, friends and experiences. As a down-on-her-luck Harlem artist approaching middle-age while making a stab at re-invention from playwright to rapper, Blank delivered a raucously funny and frequently poignant meditation on the life of a struggling creative with much on her mind about art, commerce and race on The Great White Way.
The Documentarian—Oscar-nominated documentarian Heidi Ewing (Jesus Camp, The Boys from Baraka), delivered one of 2021's great films in I Carry You With Me, deftly blending narrative and documentary in the sprawling true story of her real-life best friends, Brooklyn couple Ivan and Gerardo, who after years of friendship finally revealed to her the gripping story of their flight from Mexico decades prior and undocumented struggles in the United States. It was a love story, one of fathers and sons, of the American Dream and of being a prisoner of multiple worlds, trapped in a heartbreaking conundrum. Ewing's observational, present day documentary footage shot in Manhattan combined with a swooning, romantic aesthetic set across five towns in provincial Mexico in the early 1990s, became one of the year's few objects of movie art.
The Provocateur—Unexpectedly courting controversy, French filmmaker Maïmouna Doucouré turned her adolescent curiosities as a refugee girl exploring her cultural identity and budding womanhood into Cuties, a movie that ignited a firestorm of misplaced outrage and allegations of child exploitation from the right wing of U.S. Congress after a highly suggestive Netflix ad campaign. The autobiographical story a Senegalese adolescent in suburban Paris who joins a too-sexy-for-their-age school dance group, the movie introduced questions about the oversexualization of young women in today's social media culture and children's exposure to racy media images of womanhood, required for teen popularity yet often in direct conflict with traditional role models at home. Doucouré defended her picture's themes of young women navigating a society pushing them too far, too fast, and she won the World Cinema Dramatic Directing award at Sundance.
The Change Maker—Lebanese writer-director Nadine Labaki was recently Oscar-nominated for Best International Feature Film for her devastating refugee drama Capernaum, featuring real-life children and families on the mean streets of Beirut, a world where homeless kids ask, "Why was I born if no one loves me?" In a social realist picture worthy of Visconti, Labaki's wounding plea for societal change attracted the attention of the United Nations High Commissioner for Refugees and led to the resettling of some of the film's participants. As the rare female filmmaker from the Middle East and the only one educated in film studies in her native country rather than abroad, actress and filmmaker Labaki also made a series of well-received early pictures including Caramel and Where Do We Go Now?, looking at a country in conflict with humor and feminine perspectives, often featuring non-actors.
The Understater–Parisian filmmaker Mia-Hansen Love, a multiple-times Cannes nominee, made this year's well-received Bergman Island, an offbeat and charming drama starring Tim Roth and Vicky Krieps as a married couple, both filmmakers, visiting Baltic island Fårö, the inspiration and location for many an Ingmar Bergman classic. Ennui, the intersection of art and life, creative actualization and romance are on order in a decidedly minor yet agreeable diversion effectively balancing reality with the creative imagination. Art imitates life imitates art, sweetly rendered.
The Up-and-Comer–Mexico-born and Canada raised Gigi Saul Guerrero is an anomaly as a female horror director, but the prolific young talent, named by Variety in 2019 as one of "10 Latinxs to Watch" and known in Latin America as "La Muneca Del Terror," has delivered a pair of recent, clever social horror films in her immigrant-themed thriller Culture Shock and riff on small-town gentrification Bingo Hell. As a director, Guerrero specializes in satiric thrills with equal doses of comedy and horror in movies designed to provoke, cloaked in modern social and political metaphor. A successful filmmaker, model, actress and voice over artist (with high-profile gigs for Netflix, Marvel and Peacock), Guerrero is a boundary pushing fuser of genres, cultures and media, and a multifaceted talent to watch.
The Also-Ran—This year, Tony-nominated director Liesl Tommy (Broadway's Eclipsed) helmed the Aretha Franklin biopic Respect, directing Jennifer Hudson to a sensational performance in an otherwise uneven film that allegedly traded factual accuracy for glossy entertainment. Nonetheless, she did get a few important aspects right—the star, music and the period. Respect, for its faults, is an entertaining if too reverential picture, but a respectable first-time feature.
The Master—We would be remiss not to mention arguably the finest female director of our era and one of the world's best directors, period, and that would be Jane Campion. A film artiste and cineaste bar none, Campion has across three decades developed an unparalleled reputation for her striking aesthetic and distinct, intelligent feminist heroines in pictures like the uniquely original sisters story Sweetie, Janet Frame biopic An Angel at My Table, adaptation of Henry James' Portrait of a Lady, Holy Smoke with a searching Kate Winslet in an India-set allegory of spiritual and feminist awakening and the John Keats drama Bright Star, told from the perspective of author and Keats love and protégé Fanny Brawne.
Campion, the unconventional auteur who captured both Cannes' Palme d'Or and the 1993 screenwriting Oscar for the beloved The Piano, is currently tapped to win Oscar's Best Director trophy come March 27 for her psychologically penetrating adaption of Thomas Savage's 1967 novel The Power of the Dog. Campion's likely win will mark two consecutive female victories in the category, endorsing the filmmaker's high achievement while signifying a rapidly evolving industry.
This renaissance of female filmmakers producing works of such substance and volume with undeniably accomplished storytelling and filmmaking prowess suggests not merely small progress for women in Hollywood but rather an industry sea change. Not long ago I was speaking with writer-director Shana Feste, fatigued at being asked to elaborate on what it means to be a "female filmmaker" and looking towards the day when the question becomes irrelevant. Perhaps it is time to re-evaluate whether we should any longer refer to women who write and direct movies as "female filmmakers" or their achievements as "female-driven," given that they are making among the best, most broadly human films today, surpassing their male counterparts—and Oscar is about to agree, two years going.