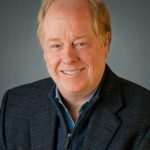 By Bob Glaze
Andersonville is a northside neighborhood in Chicago that is known for it Swedish roots, historic architecture and thriving number of independent and local businesses along N. Clark St. There are a number of neighborhood events throughout the year, from wine walks, holiday events, a restaurant week and summer farmers market.
I recently went back for a holiday market in December. On my last two visits, I was very impressed with the many new stores, coffee shops and galleries since I was up there several years ago. There are a number of spots that make it a perfect neighborhood for a weekend brunch and shopping. My recommendations include:
Where to Eat in Andersonville
I have always enjoyed The Bongo Room on N. Milwaukee in Wicker Park. I also like the one at 5022 N. Clark in Andersonville and east of Ravenswood. It has great food for breakfast, brunch or lunch and has an outdoor patio for warmer months. The best is there is free parking in the lot south of the restaurant.
Nearby is Big Jones, known for its Southern specialties for brunch, lunch and dinner at 5347 N. Clark. I have enjoyed their shrimp and grits for Sunday brunch. I was just back and had another good experience enjoying the Simple Southern Breakfast with two eggs, smoked ham, a biscuit and grits. It is very popular, so book your reservation online before you go.
Lost Larson: I really enjoyed this excellent bakery and coffee shop. I didn't know it was there until I read a review in the Sunday New York Times, the day I was heading up for brunch in the area. It was a great new find! I loved the latte and rye raisin cookie as my dessert. Bobby Schaffer, the chef and owner, has led the pastry programs for some of the world's best restaurants including Blue Hill at Stone Barns in New York and the former three-star Michelin restaurant Grace, in Chicago. 5318 N. Clark.
Kanela Breakfast Club: At 5413 N. Clark, this casual spot is one of four in Chicago.  They have a menu featuring local and organic foods with a Greek influence.
A Taste of Heaven Bakery & Cafe: A fun breakfast spot, at 5401 N. Clark, that offers a number of breads, cakes, scones and cupcakes as well as serving breakfast and lunch items from soups to sandwiches.
Svea Restaurant: This colorful Swedish cafe dishes up a number of omelettes, hot sandwiches and meatballs for breakfast and lunch. 5236 N Clark.
George's Ice Cream & Sweets: At 5306 N. Clark, this is a colorful neighborhood ice cream shop, since 2009, serving classic and unique flavors, plus sundaes, cupcakes and coffee drinks.
Colectivo Coffee: This is branch of the Milwaukee-based coffee roaster at 5425 N. Clark. The coffee drinks are always great. They have five Chicago area locations.
On my recent trip to the neighborhood, I loved finding Kopi Cafe. Located at 5317 N Clark St., this is a casual bohemian cafe, with a small boutique in the back. A neighborhood institution for 30 years, they serve breakfast items, pastries, salads, soups, sandwiches, Mexican dishes, coffee drinks and hot chocolate. I stopped in for a latte and loved the atmosphere. The boutique sells books and imported goods from around the world.
defloured: A Gluten Free Bakery: This is a small, colorful bakery featuring gluten-free cakes, cookies and other desserts. 1477 W Balmoral Ave.
First Slice Pie Cafe at 5357 N. Ashland and Dollop Diner at 5060 N. Clark, are on my list to try. I have been many times to the First Slice location at the Lillstreet Arts Center. I have also read that Little Bad Wolf is a fun spot for cocktails, beer and wine along with a menu of upscale bar and street food including tacos, burgers, salads, entrees and sides. 1541 W Bryn Mawr Ave. Anteprima at 5316 N Clark St. also gets good reviews or its rustic Italian fare. I also want to check out Fiya for Middle Eastern cuisine at 5419 N Clark St. and Hop Leaf at 5148 N Clark St. for it beer menu as well as mussels and frites cooked Belgian-style or in a white wine and cream broth.
For a classic bar experience head to Simon's Tavern at 5210 N Clark St. Opened in 1934, they also own Svea restaurant and have a large beer selection, a jukebox and signature glögg or mulled wine at Christmas.
Fun Shopping
Cowboys and Astronauts: At 1478 Summerdale Ave., this is a very stylish men's lifestyle store featuring apparel, accessories, grooming products, travel supplies, home goods and gifts.
Need a crazy or fun gift, stop in at Strange Cargo for custom T-shirts and great gifts. 5216 N. Clark.
Martha Mae Art Supplies & Beautiful Things: Located at 5407 N. Clark, this is a small boutique featuring art, art supplies and other home and personal accessories from books, stationery, handbags and notebooks.
Andersonville Galleria: This is a "year-round art fair" as it features works by over 100 independent artists under one roof and on two levels. I thought some of the ceramics and photography was excellent. They also feature exhibitions, special events and classes. 5247 N. Clark.
Norcross and Scott Home: This is a lovely contemporary retail and interior design studio. They carry a nice selection of home furnishings, books, accessories and art. 1476 W. Berwyn.
Things to Do and Explore
Swedish American Museum: Over the years I have gone to the museum on several occasions. At 5211 N. Clark, the museum is dedicated to preserving the Swedish heritage and educating the public about the Swedish language, art and culture. Make sure to visit the permanent exhibit on Swedish immigration to Chicago which started over 150 years ago. The have a nice gift shop as well. When I was back recently, they had a fun Christmas market with food and entertainment. They also have films, language and music classes and special events throughout the year.
The Swedish St. Lucia Festival of Lights, held annually in December, is a great time to come back and see the procession throughout the neighborhood. The procession highlight is the appearance of the specially chosen "Lucia Girls", who lead the crowd, wearing long white robes and beautiful crowns of candles and singing "The Lucia Song". I have seen it in the past and it is really lovely.
I hope you enjoy your time exploring the neighborhood as much as I do.
For more travel destinations and recommendations, visit globalphile.com.