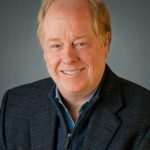 By Bob Glaze
Now that the fall weather has arrived in Chicago, this is the perfect time to enjoy the several lakefront restaurants, that are located either right on the beaches of Lake Michigan or close by, before they close for the season. Starting from north to south, my favorites include:
In Edgewater, a short walk east of the Granville Red Line stop, is a wonderful new find, The Waterfront Cafe. This is a casual, seasonal restaurant with a large outdoor terrace that is located along the lake in Berger Park. I went with a friend on a perfect July day and had a great crab salad sandwich. I highly recommend the experience and suggest that you go on the early side as the waits can be somewhat long. They are open for lunch and dinner, plus also have live music.
In Uptown, make sure to have lunch at Montrose Beach at The Dock. The beach house is open in the summer and early fall and has good outdoor seating. I was back for the second time and loved my fish tacos overlooking Lake Michigan. There is parking on the street or in lots nearby.
Afterwards, make sure to walk along Montrose Beach, Montrose Harbor, the Montrose Point Bird Sanctuary and the Montrose Beach Dunes Natural Area. The views are really stunning. The Bird Sanctuary is a stopping point for food, shelter, and rest to migratory songbirds in Illinois during the spring, and again in the fall according to In Your Own State newsletters. Among the migratory songbirds you may see are warblers, thrushes, and purple martins. You may also be able to spot woodpeckers and owls.
Located along the north side of Diversey Harbor, a block from Lake Michigan, is Bacino's Italian Grill at 248 W Diversey Pkwy. This is a casual, seasonal restaurant featuring a menu of wine, cocktails, sandwiches, salads and pizza. It has a lovely setting in the back with outdoor seating. I enjoyed my grilled chicken panini sandwich and the service!
The Lakefront Restaurant is located at the Theater on the Lake. It is a wonderful spot for lunch or dinner along the lake with a sleek decor and great views.  They have both indoor and outdoor seating. I thought the service and the food was excellent. I really loved the pulled pork sandwich for lunch and highly recommend it! I was just back and loved their shrimp roll sandwich. You can make reservations online, which I recommend particularly when the weather is great.
The Theater on the Lake hosts plays along with live music events. Valet Parking is available. 2401 N. Lakeshore Drive at Fullerton.
To the south at North Avenue Beach is Avli at Castaways, a beachside boathouse. As a fan of their other locations in Chicago, I enjoyed lunch with a friend and their great food. They have a menu of mezes or appetizers, salads, sandwiches, bowls and desserts. The grilled salmon wrapped in pita with tzatziki, onion, and tomato was very good which came with tasty fries. 1603 N. Lake Shore Dr. There is a parking lot next to the boathouse. The views are amazing.
The next stop is in the Gold Coast at Oak Street Beach. In the summer and fall months make sure to hit the beach. I was there for lunch at Whispers Oak Street Beach on a beautiful August day at 1001 N. Lake Shore Dr. I enjoyed watching the boats and the people on the beach while listening to classic Frank Sinatra. They have a bar as well as the restaurant. You won't believe that you are in Chicago!
Near Navy Pier, is Caffè Oliva on the Ohio Street Beach and next to Olive Park. It is from the same team as "The Dock" at Montrose Beach. This is a seasonal bar and restaurant located right on the beach with outstanding views. It is open daily for lunch and dinner. It has a menu with mussels, burgers and sandwiches, salads, coconut shrimp, fried calamari, fish and chips and fish tacos. 550 E. Grand Ave.
Recently opened at Navy Pier is celebrity Chef Art Smith's new family-friendly restaurant, Reunion. It features Southern comfort food including fried chicken, fried catfish, fried green tomatoes, biscuits, mac & cheese and collard greens. I really enjoyed my shrimp and grits before a Sunday matinee, last week, at the Chicago Shakespeare Theater. They also have a large outdoor patio.
If you know members of the Chicago Yacht Club, make sure to visit their clubhouse at 400 E Monroe St. The views of Monroe Harbor are really stunning overlooking the boats. They also have their more casual Belmont Station at 300 W. Belmont Ave.
Get out and enjoy this beautiful weather and great food!!
For more travel destinations and recommendations, visit globalphile.com.