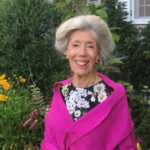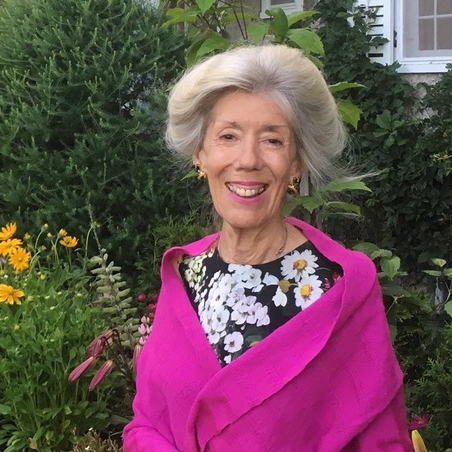 By Judy Carmack Bross
Fueled by the desire to share their best work, 33 interior designers and 8 landscape designers transform a formal Georgian estate into a wonder of a showhouse for the Lake Forest Chapter of the Infant Welfare Society of Chicago.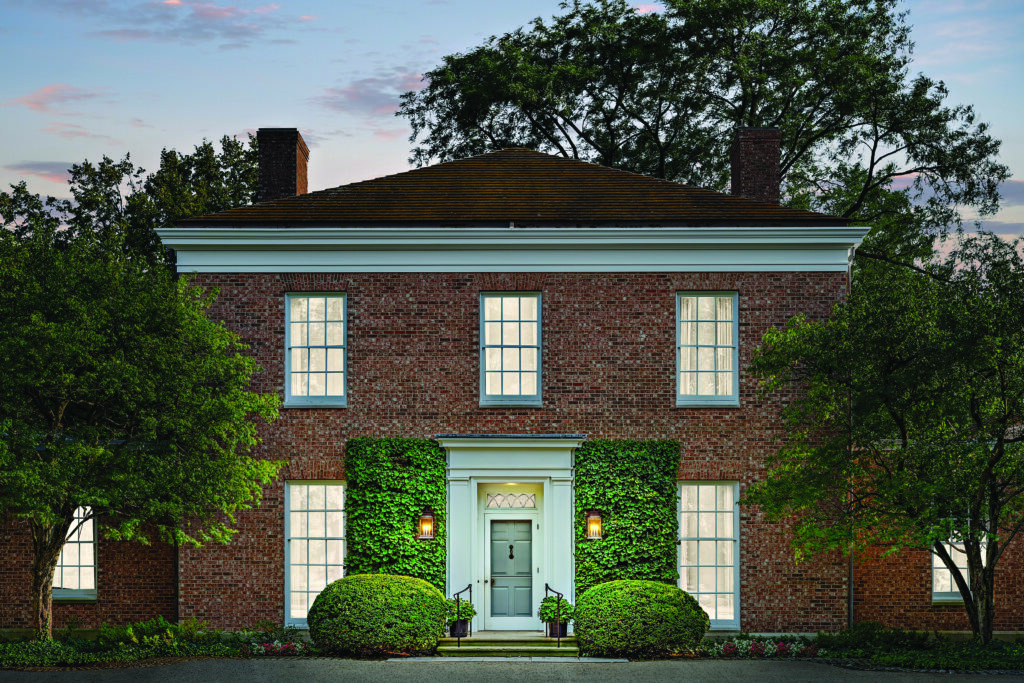 Designed in Lake Forest for the Searle family in the late 1960s by architect Walter Frazier, the 15-room main house, seven-room coach house, and gentleman's outbuilding, stand adjacent to Lake Forest Open Lands' largest and oldest nature preserve. The Lake Forest Showhouse & Gardens opens daily for viewing May 6 through June 4, benefitting the 110-year-old Infant Welfare Society of Chicago which provides healthcare for Chicagoland's medically underserved.
Many fans have already made reservations for the May 5th Opening Night Preview Party featuring the cuisine of Chef John des Rosiers and for the May 8th lecture and luncheon featuring New York-based designers and Honorary Showhouse co-chairs Ashley Whittaker and Timothy Whealon—both Elle Décor A-List interior designers. The event will be moderated by Emma Bazilian, author of Schumacher's new book Charm School.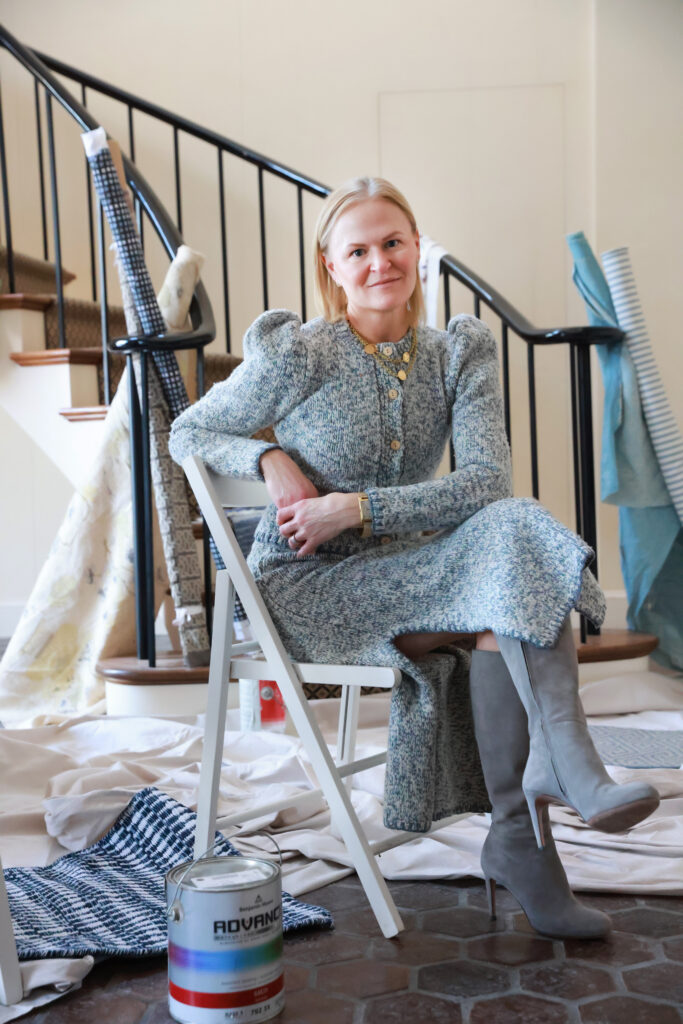 Two of its highly popular designers paused during last-minute flourishes to share their transformations, and Chrissy Davis, President of Infant Welfare's Lake Forest Chapter, stopped to discuss the rigors and rewards of selecting the designers who will transform the house.
We caught up with designer Jenny Brown as she explored an antiques store, finding one last piece of furniture to make things perfect for what she calls the Young Collector's Bedroom.
"Growing up in Lake Forest, my brother, sister and I would come with our parents to this home for Christmas Day festivities. My parents and grandmother were friends of Sally and Bill Searle, and I can remember the large gracious living room, swirling staircase, and understated elegance of the home—reflecting lives well-traveled and well lived."
Brown says her room reflects the aesthetic she grew up with in the 80s, and that it's fun to see how florals, pattern, and chintz are making a comeback.
"I like rooms to evolve organically with layers of patterns and prints and space for various collections to grow. This is what we hoped to achieve with our room," she explains. "We are using fresh, cheerful prints with fine antiques and objects—a happy bedroom for a budding aesthete."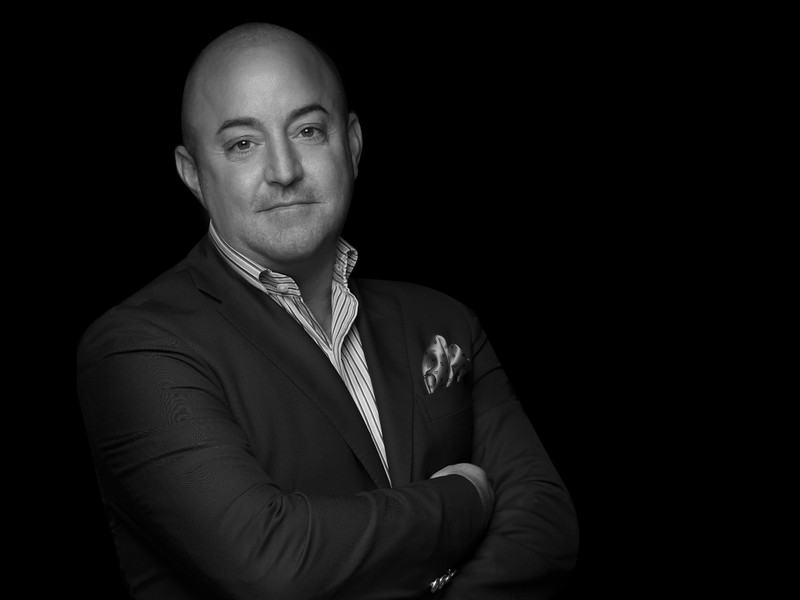 Joey Leicht explained how a dark matte lacquered paint named "Black Beauty" is transforming his assignment—originally the conservative library.
| | |
| --- | --- |
| Joey Leicht begins his work. | Joey Leicht begins his work. |
"I was going for the wow factor in what was once a traditional wood-paneled library," the Chicago designer says. "I had seen a black and white Franz Klein painting front and center at the Whitney Museum recently, so I asked fine artist David Ryan to capture this Klein abstract as a canvas on the ceiling. While keeping a bit of a conservative feel, this library now takes on a sleek and elegant feel as well."Leicht will premiere his own custom tape trim on the library's draperies which will be part of a line offered by Brimar in several colors as part of the company's custom drapery trimmings.
Leicht, who is currently working on a 65,000 square foot home in Atlanta, looks forward to greeting visitors at the Showhouse and will be there each Sunday as well as other days.
"I love connecting with people. When I meet with clients I want to know everything they like: the hotels, the restaurants, their travel destinations. I begin to build a cohesive picture. I want to make them feel they are on a vacation every day in their own home."
"I particularly like connecting with the Infant Welfare Board and appreciate their incredibly hard work," Leicht adds. "I salute as well not only the many talented designers they have chosen, but also the tradespeople who always insist on doing super fantastic work."
Expecting 200 visitors daily, Chrissy Davis and the Showhouse Chairs – Jen Durburg, Kathy Allen, Sondra Douglass – will cover the complex logistics to maximize enjoyment for guests—including easy shuttle service from the East Lake Forest train station. We talked with Davis as she watched rooms transform before her eyes, and we found her enthusiasm contagious and her leadership beyond effective.
We asked Davis, who is originally from Dayton, about the process and if there were trends she was seeing throughout.
"Selecting each year's design team highlights the board's vision and dedication to upholding the Showhouse's stellar reputation," explains Davis. Within a small window of time, they vet nearly a hundred designers who wish to be a part of the Showhouse.
| | |
| --- | --- |
| Powder Room #1, Sarah Vaile Design, photographer Aimee Mazzenga | Living Room Bookcase view by Kelly Hurliman Design photographer Aimée Mazzenga |
"Many of our designers have participated in the Lake Forest Showhouse in previous years and we are so grateful for their continued support," explains Davis, who talks about the mad rush that happens between October and December to lock in the best talent for the Lake Forest Showhouse & Gardens. The committee identifies new designers by scouring design publications and reviewing designers' online portfolios and Instagram accounts. While most of the designers are based in the Chicago area, this year's house also features talent from Naples, Palm Beach, and Nashville.
"Following the walk-through, designers are asked to develop design concepts for the top three or four spaces they'd like to reimagine in the house. Our design committee then reviews and discusses every mood board that is submitted—it's like piecing together a complicated puzzle," explains Davis.
Typically a biennial production, the Lake Forest Showhouse's last estate opened in July 2020. Returning interior design firms in this year's showhouse include Kelly Hurliman Design, Sarah Vaile Design, Alexandra Kaehler Design, Elizabeth Krueger Design, Joey Leicht Design, Cynthia McCullough Interiors, Centered by Design, Relativity Textiles, Lori Lennon & Associates, Soledad Zitzewitz Interiors, ABLAZE Design Group, Nora C. Marra Interiors, Michele Frigon Design, James Thomas Interiors, Ilene Chase Design and Randy Heller Design.
| | |
| --- | --- |
| Gallery #1 by Elizabeth Krueger Design Photographer Jonathan Allen | Girls Retreat by Alexandra Kaehler photographer Aimee Mazzenga |
| | |
| --- | --- |
| Family Room banquette by Soledad Zitzewitz photograph by Tony Soluri | Potting Room #1 James Thomas LLC photographer Werner Straube – Low Res |
Design firms new to this year's showhouse include House Beautiful's 2023 Next Wave designer Evan Millard of Millard LLC, Jenny Brown Designs, Emily Sturgess Design, Studio @ Westmoreland Farm, Sally Brown Interiors, Patina Collection, Vincere, Ltd., Katy Evans Design, Elizabeth Stamos Design, Joyful Designs Studio, Anne Coyle Interiors, Maggie Getz Studio, Horn Danly Design, Interior Design Partnership, Meg Caswell Collection, Lauren Collander Interiors and Stone Textile Studio. Landscape design firms include Chalet Landscape, Gardens in Progress, Architectural Gardens, Rosborough Partners, Inc., Don Fiore, North Shore Turf Industries, Jackson Landscaping and Gemini Designs.
The Opening Night Preview Party on May 5 will feature the cuisine of jdR Companies' Chef John des Rosiers—proprietor of Inovasi, Everett Farms, The Other Door, and Garasi. The event will also mark the debut of des Rosiers' Cambio Tequila brand.
New this year, the Lunchroom from Chicago's go-to fashion and home retail destination SPACE 519 will be popping up at the Showhouse for 2 weekends only – Mother's Day Weekend (May 12-May 14) and Closing Weekend (June 2-4). The popular Gold Coast restaurant will be setting up a cafe where guests can enjoy picnic versions of select signature salads, boxed sandwich lunches, assorted pastries and baked goods, as well as cold drinks and wine. All menu items will be available for take away as well.
Proceeds from pop-up, sponsorships, ticket and designer sales, and the volunteer-run boutique, benefit the Infant Welfare Society of Chicago.
The Lake Forest Showhouse & Gardens will open its doors to visitors seven days a week, beginning May 6 and running through June 4, 2023. The hours will be Monday through Friday, 9 a.m. to 2 p.m., and Saturdays and Sundays from 10 a.m. to 3 p.m. Tickets to experience the estate in morning or afternoon timeslots are currently available, and many of the decorative items, art, and furnishings in the rooms are for sale.
Showhouse tickets, opening night Preview Party tickets (May 5), and Honorary Chair lecture and luncheon tickets (May 8), may be purchased online at www.lakeforestshowhouse.com.