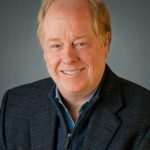 By Bob Glaze
Chicago's Hyde Park neighborhood, home to the University of Chicago, is a great area to explore with some wonderful additions to the campus, outstanding architecture and museums along with the opening of some excellent new restaurants. It is a perfect area to visit as the weather warms up this spring.
My top recommendations include:
Reva and David Logan Center for the Arts – University of Chicago: This is the University's performing arts center on the south side of the campus at 915 E. 60th St. You can't miss this wonderful, contemporary high-rise building. Throughout the year, there are art exhibitions, concerts and performances in dance, music and theater, lectures and film screenings. There is also Café Logan on the first floor for coffee and espresso drinks, wraps, sandwiches, salads, and small plates plus craft beer and wine.
Rockefeller Chapel: Of the beautiful buildings on the U of C Campus is this gorgeous chapel where, since 1928, you can attend programs throughout the year in choral music, organ recitals, choral music on Sunday mornings and special Holiday presentations such as Handel's Messiah. 5850 S. Woodlawn.
Joe and Rita Mansueto Library: This is a stunning new library with a glass domed ceiling. The library stacks are below ground with an automated retrieval system. Make sure to stop in and ask for a visitors pass!
Oriental Institute: At 1155 E. 58th St., this important museum is world-renowned for the history, art and archaeology of the ancient Near East. It has a wonderful permanent collection with galleries devoted to ancient Egypt, Nubia, Persia, Mesopotamia, Syria, Anatolia and the ancient site of Megiddo. There are special exhibitions as well.
The Renaissance Society: Founded in 1915, this is an independent, non-collecting museum of contemporary art. It supports new artists and commissions many new works. Located at 5811 S. Ellis, on the U of C Campus, it is worth the visit.
Smart Museum of Art: This small museum has a strong collection in Asian art, European art, modern art and design and contemporary art. 5550 S. Greenwood.
Across from the Smart Museum is the Court Theatre at 5535 S. Ellis. It has been one of Chicago's top theater companies for over 60 years.
Frank Lloyd Wright – Robie House: At 5757 S. Woodlawn, this is a house designed and built between 1908 and 1910 and is a great example of his Prairie School Style. It was designated a National Historic Landmark on November 27,1963, was on the very first National Register of Historic Places list of October 15,1966 and named a UNESCO World Heritage Site in July, 2019. It was recently renovated and is now again open for guided tours.
Before or after your tour stop in for coffee, pastry or lunch next door at the Plein Air Café & Eatery, a French inspired café, popular with U of C students, at 5751 S. Woodlawn Ave.
The Promontory: Opened by the Longman & Eagle team, it is a bar and music venue at 5311 S. Lake Park.
Museum of Science and Industry: This large, popular science museum, is located near Lake Michigan in a building that was the Palace of Fine Arts from the 1893 World's Fair. Because it was built to house art, it was built as a permanent structure, unlike the other fair buildings that were built out of a temporary stone material call staff that was not meant to last. Therefore, it is the only structure left from the fair. I still remember my first visit in 1963 when I was in Chicago with my parents. I always loved seeing the U-505 German submarine captured in WWII, Coal Mine and Yesterday's Main Street (a replica of a street from 1900) where I had my picture taken with my parents on my first trip.
If you have time make sure to walk through the park to the south, the site of the World's Fair and visit the Japanese Garden on Jackson Park's Wooded Island featuring a waterfall and foot bridges. It is also referred to as the Garden of the Phoenix or the Osaka Garden.  This garden was a gift from Japan during the 1893 World's Fair. "The original pavilion had only a small garden, however, in the 1930s the newly formed Chicago Park District restored the pavilion and added a more extensive Japanese Garden. The garden has been revitalized several times throughout the 1900s, including a 1992 project that celebrated Chicago's Sister City relationship with Osaka, Japan."  The cherry blossoms are supposed to be just stunning in the spring. I was there in early November and the fall colors were beautiful. I was so happy that I went back for a visit. 6300 S. Cornell Ave.
Located next to the Garden of the Phoenix is a piece of public art titled Skylanding that designed by activist and artist Yoko Ono. Comprising 12 metallic pedals, the sculpture is meant to be a symbol of peace.
You can park at or near the Museum, but I recommend parking in the lot on the south end of the Wooded Island at the corner of S. Cornell Ave. and E. Haynes Dr. In that way you can walk through the island on the way to the garden. It was a prominent part of the site of the 1983 World's Fair.
To the south of the Island is The Statue of The Republic, a 24-foot-high gilded bronze sculpture in Jackson Park by Daniel Chester French. The original statue from 1893 was destroyed by fire. The original statue of 65 feet tall. This smaller version was dedicated in 1918.
I recently tried Peach's Restaurant at 4652 S. King Drive, just northwest of Hyde Park. It features biscuits, pancakes, waffles, omelettes and Southern specialties. It is a great place for breakfast or brunch.
North of Peach's in Bronzeville, is a great new find Pearl's Place at 3901 S. Michigan Ave. This is a classic white-tablecloth restaurant serving Southern/soul food classics such as fried chicken & catfish. I went with my assistant who was originally from Memphis, TN. She loved the fried catfish! I really enjoyed the shrimp and grits along with collard greens.  In addition to their menu, they also have buffets featuring breakfast, lunch and dinner items. I highly recommend the experience.
Two other spots that should be on your list include Valois for comfort food and Virtue Restaurant & Bar for southern food.
Valois is located at 1518 E 53rd St. It is a counter-service/cafeteria-style restaurant featuring comfort food, BBQ, breakfast items and desserts. It was reportedly President Barack Obama's go-to place when he was living in Hyde Park. They even have a menu on the wall listing his favorite dishes. I loved the casual atmosphere! I popped in for dessert after my brunch down the street and thought the coconut pie and the rice pudding were great.
Virtue Restaurant & Bar is in the former A10 restaurant space at 1462 E. 53rd. I went for brunch with friends and thought the experience was great. I loved the food and service. We all had the fried green tomatoes and shrimp which came with a remoulade sauce and an egg. The biscuits and the cheese grits were also great. I will definitely go back and thought brunch was the perfect time to go. Esquire Magazine named it one of the Best New Restaurants in America 2019 and it is a Michelin Guide Bib Gourmand restaurant. Chef Erick Williams is a 2022 James Beard nominee for Best Chef Midwest.
Sip & Savor is a fun, local coffee shop that has three other locations in the city. We stopped in for lattes before we explored the downtown area and had brunch. 5301 S Hyde Park Blvd.
Ja' Grill, formerly in Lincoln Park on Armitage, has relocated to 1510 E. Harper Ct. They have great Jamaican cuisine. Also, on my list to try is Brown Sugar Bakery to the southwest at 328 E. 75th St. Southern-style bakeshop specializing in traditional sweet treats and custom cakes.
Don't miss the new Stony Island Arts Bank. Located at 6760 S. Stony Island Arts Bank. Chicago Artist Theaster Gates led the restoration of this former bank building into South Side Cultural landmark. It is a hybrid gallery, media archive, library, community center and Black Cinema House. One of the highlights is the collection of books and periodicals from Johnson Publishing in Chicago.
Solstice on the Park by the award-winning architect Jeanne Gang of Studio Gang is a contemporary, 26-story apartment building completed in 2018. It offers bright apartments filled with natural light and expansive views of Hyde Park, the lake and the Chicago skyline, using her design for tilted glass. 1616 E. 56th St.
Also in Hyde Park are two other of Studio Gang's projects are City Hyde Park Tower, a mixed-use project, at 5105 S. Harper and the University of Chicago Campus North Residential Commons at 5500 S. University Ave.
Another highlight of my last visit was Promontory Point. This is a man-made peninsula that juts out into Lake Michigan. Located in Burnham Park, The Point was constructed from landfill in the 1930s. It is an amazing spot to visit for incredible views of the city skyline and lake. It sits on the east side of Hyde Park at 5491 S. Shore Drive. There is a parking lot for easy access at the corner of E. 55th and S. Shore Dr. The focal point is the stone field house built in 1937.
West of the University of Chicago campus at 740 E. 56th Place, is the DuSable Museum of African American History, a Smithsonian affiliate. It is known for its use of multi-media to tell the story of the black experience in America. It covers the whole span, from the slave trade through the Civil Rights Movement through the nation's first black President, Barack Obama who still has a home in Kenwood on the north edge of Hyde Park. His presidential library is scheduled to be built in Jackson Park.
For more travel destinations and recommendations, visit globalphile.com.