By Samantha Schwalm
I am not sure who first created this recipe. That said, I do know exactly where I first had the chicken. It was up in Northern Wisconsin at my employers time house, on a warm summer evening. It became one of my favorite meals from the very first bite. They served it with haricot verts and rice pilaf. The meal was elegantly simple and lovely.  Every time I make it for clients and dinner parties, it is always a huge hit!  
I usually make this dish with pounded out or thinly sliced chicken breast. However, the other evening, my sister-in-law took it up a notch, by using chicken thighs and asparagus. Not only was it beautiful looking, it was delicious! 
There are only four ingredients:
Chicken thighs 
Boursin Cheese
Prosciutto 
Asparagus 
Preheat your oven to 375 degrees. Next, place a piece of Boursin cheese and 2 asparagus spears in the middle of the chicken thighs. Wrap the chicken around the cheese and asparagus. Then wrap the prosciutto around the chicken like you are wrapping a present. Place on a greased baking sheet and bake for 25 minutes. Finally, take the chicken out of the oven and enjoy.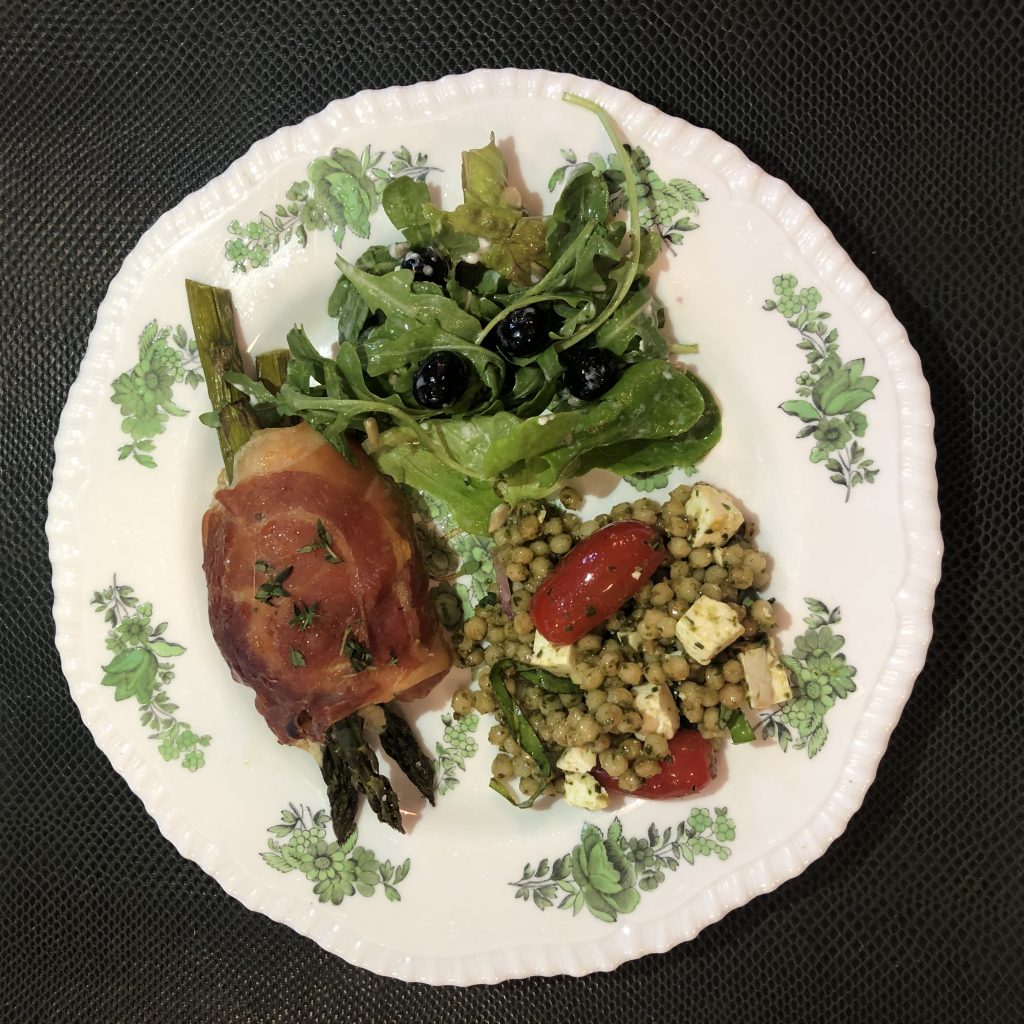 This could be the easiest recipe I ever give, but I promise you will love it! If you have any questions about this or any other recipe please tweet me @ParisKabatChef