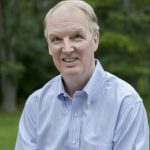 By David A. F. Sweet
Edgar Kelley's life is far from that of a typical teenager.
Attached to his lower back is an insulin pump complete with a needle. A continuous glucose monitor adorns his left arm. Both might as well be body parts, as they're with him all day – and all night when he sleeps.
Edgar and his sisters, Gweneth and Pauline, participated in the JDRF One Walk fundraiser with their parents, Margaret and Jonathan, in 2022.
Today, there is no cure for the Type 1 Diabetes (T1D) that afflicts the 13-year-old; in other words, the technology affixed to him – which he calls "painful" – may be his companion for years, even decades. That's why the Lake Bluff resident will be traveling to Washington, D.C. July 9-11 to attend the Juvenile Diabetes Research Foundation (JDRF) 2023 Children's Congress, joining about 160 youngsters aged 4-17 who will have a chance to persuade government officials about the importance of finding a cure.
Edgar was chosen among about 800 applicants as one of a handful of representatives from Illinois. He will meet Sen. Dick Durbin, Sen. Tammy Duckworth and Rep. Brad Schneider – who all received a video and scrapbook he sent them about what he's going through – to try to persuade them to dedicate money to discovering a cure (JDRF has dedicated more than $2.5 billion to that cause), to fund research to improve the technology involved with managing diabetes and to raise their awareness of the autoimmune disease.
"What JDRF does is very important," Edgar said.
Understandably both excited and nervous about the trip – which he will make with his parents and two sisters – Edgar is looking forward to meeting others at the event who are also living with T1D. In a letter to the Senators and Congressman, he wrote, "Meeting other people who have T1D makes it easier to live with T1D."
As he found out during various monthly JDRF Zoom calls this year, he will not spend his time in Washington sightseeing.
"These kids will be busy," said his mother, Margaret Kelley. "There will be no downtime. It's JDRF's grass-roots advocacy program."
In 2021, Edgar was drinking a ton of water, was going to the bathroom a lot, and was losing weight – all symptoms of diabetes. But the problems came on over a period of months, which made the overall disease harder to detect. Then, one day in November, the listless 11-year-old woke up feeling horrible. Rushed to his pediatrician, he received a glucose test. Five minutes later, the result arrived, and his parents were told to take the newly diagnosed diabetic patient immediately to the Ann and Robert H. Lurie Children's Hospital of Chicago.
Edgar is still able to engage in activities he enjoys, such as fishing.
There, the doctors did share some good news: Edgar could continue his normal life – he could ride bikes, play golf and pursue other favorite activities. But much changed. The first six months involved insulin shots and finger pricks, along with learning how to respond to spiking and crashing glucose levels and waking up to Dexcom alarms – a nightmare for any child. At school, he had to refuse a simple cupcake after lunch since his blood glucose was climbing from the food.
"He's a child who has to have discipline and maturity beyond his years," noted Margaret.
To that point, Edgar has to figure out how many carbohydrates are in his meal before he eats to assess how much insulin he should give himself to avoid feeling awful. He checks his glucose levels frequently during the day – too high, he needs insulin; too low, he needs sugar. Cupboards at the Kelley's house feature a pharmacy's worth of insulin – and the occasional package of Skittles.
The risks of diabetes are many. According to the Mayo Clinic, "Over time, complications can affect the heart, blood vessels, nerves, eyes and kidneys." At this point, as Margaret points out, "Every other part of his body is working great. He could be a snowboarder in the Olympics. The huge problem is he makes no insulin. The technology he has on him is like an artificial pancreas."
She is incredibly thankful for their support the family has received at Lurie.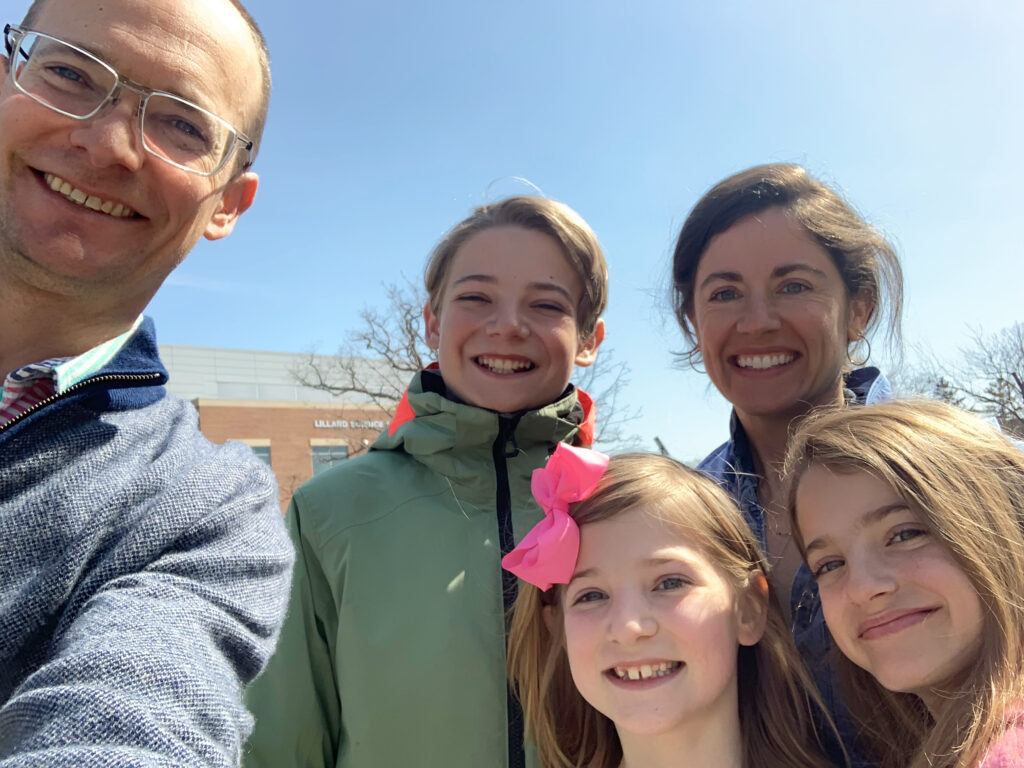 Edgar's whole family will join him in Washington, D.C.
"I cannot imagine having a child diagnosed with something like that and going to any other hospital," Margaret said. "They covered every single aspect so thoroughly – not just the physical but emotional."
For Edgar, nothing could be more of a godsend than a long-hoped-for cure for diabetes.
"It would mean a lot to me because I'd have a lot more time and energy to think about other things," he said.
Unsung Gems Columnist David A. F. Sweet can be reached at dafsweet@aol.com.