By Michelle Crowe
Veronica Beard is the modern go-to brand for blazers.
Ladies who wear blazers are the smartest, chicest women in the room. I write this as someone who doesn't wear a blazer nearly often enough and I always regret it when I see how effortlessly pulled-together those who chose a crisp topper look. The times I have attended lunches and other daytime events in a great blazer, the confidence boost has been long lasting. A seersucker Ralph Lauren was so special I held onto it for years after its shrunken shape was in style just because I'd felt so cool running around town wearing it.
A Brooks Brothers seersucker ode to my old favorite.
This is an extraordinarily good summer for blazers. There are slouchy double-breasted linen beauties in ice cream tones. These are phenomenal when worn suit style with the matching trousers. They are also amazing when you break up the pieces and throw that showstopper on with jeans and your favorite blouse—or this year's update, a long denim or silver maxiskirt and blouse.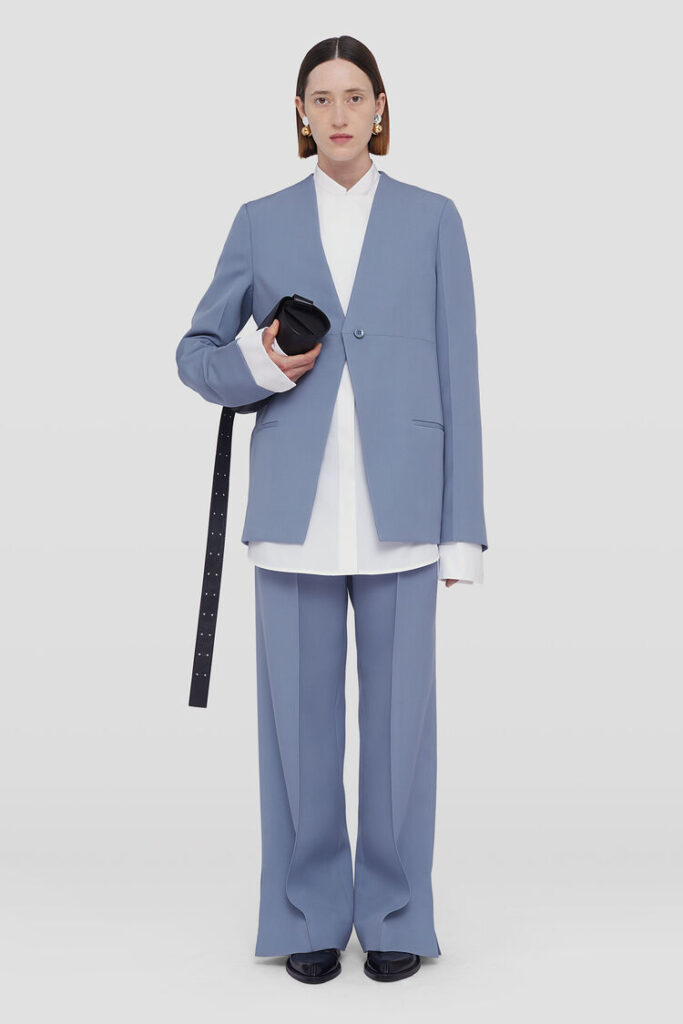 Jil Sander is always the spot for brilliant suiting.
The younger crowd and those who simply have a special way of mixing casual and polished pieces are making a strong case for a blazer over leggings or even bicycle shorts a la the late Diana, Princess of Wales.
Farm Rio always offers a fresh spin on any must-have.
Not every blazer is meant for every woman. Big style can lead to big disappointment. I ordered an oversized blazer in black back in the early spring, expecting to wear it quite a bit. The fit turned out to be boxy rather than slouchy and instead of chic, I felt like I was dressing as a 1980s stand-up comedian.
Definitely work with your trusted sales associate to find a version with a fit that flatters. Once found, it will be your favorite companion all summer long. Actually, while in the shops order a blazer or two for fall. It's always smart to be prepared for what's to come.