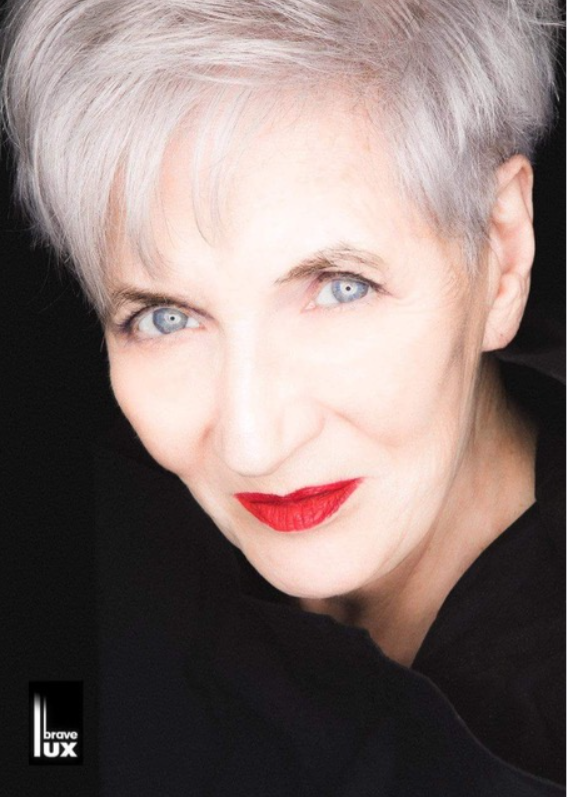 By Jill Lowe
What comes to mind when you think of pearls?
Strands, ropes, pendants, earrings, tiaras, pins?
The Hermitage in St Petersburg?
Royal jewelery in London?
Coco Chanel, Jackie Kennedy or Grace Kelly?
Pearls and twinsets?
What colors shapes and sizes come to mind?
Graduated or unified sized pearls in a strand?
Fashions and tastes change in all the above aspects.
One of nature's greatest miracles, that most lustrous gemstone: the Pearl. Natural pearls
are rare: the only jewel in the world created by a living creature.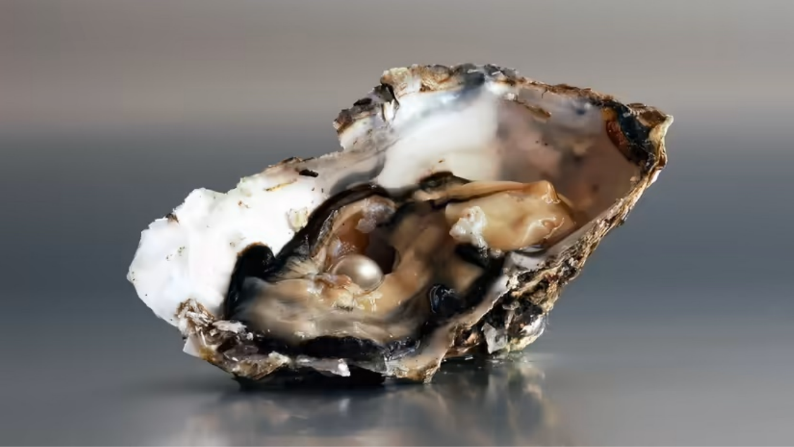 The Miracle of Natural Pearl Formation
Pearls are formed when an irritant slips between the shells of an oyster. In an act of self-defense, a liquid crystalline secretion called nacre builds up around the irritant in layers, until a pearl is formed.
Being aware of this miracle is the backdrop to the history of pearling.
This History of Pearls can be delineated as before and after 1916.
The pearl industry was revolutionized by the son of a Japanese noodle maker, Kokichi Mikimoto who
single-handedly launched the cultured-pearl industry.
Using the Mise-Nishikawa method, he was able to patent the production of a round pearl in 1916.
Cultured or nucleated pearls are formed through the same process as natural only the irritant or nucleus is placed carefully into a pearl oyster by a woman or man, using tools resembling dental tools.
This industry is a young one – barely 100 years old.
By contrast, divers have gathered wild oysters for their natural pearls for at least 4,000 years.
To underscore the significance of the year 1916 in the history of pearls, I relate this story.
It is the story of the Cartier building in NYC at 635 5th Avenue.
In 1916 Mae Caldwell Manwaring Plant, wife of Morton F. Plant, desired the double strand of natural pearls she saw at Cartier headquarters at the then address of 712 Fifth Avenue, NYC. Because of the rarity of natural pearls, this necklace with 128 perfect pearls, Pierre Cartier put a price tag of ONE MILLION DOLLARS  for it because each pearl had had to be carefully harvested by divers, taking years to find enough pearls.
Mae had to have the necklace!
The same year, the Plants were planning to move from 635 5th avenue to an even larger mansion 30 blocks north.
Pierre Cartier offered Morton Plant $100, plus the necklace, in exchange for the 635 5th Avenue mansion.
At the time the New York Times valued the building at $925,000.00.
As cultured pearls, being more affordable, allowed more and more people access to pearls, the result was that by 1957 the pearl necklace had lost significant value and was sold for only $181,000.00 at an auction of Mae's estate.
| | |
| --- | --- |
| Morton Freeman Plant | Pierre Cartier 1910 |
Mae Caldwell Manwaring Plant wearing the double strand of Pearls.
by Claudia Munro Kerr, after the portrait by Alphonse Junger
The History of the Pearl before 1916
          Pearls are intimately linked to human history. With a history of many pearling centers flourishing, followed by over fishing, the industry history is filled with ebbs and tides.
As a long symbol of power and purity, many royals adorned themselves with pearl jewels. The "Great Age of Pearls" as described by jewelry historians came after 1500, when great quantities of pearls made their way to Europe after pearl beds were found in Panama, Pacific, Caribbean and India.
This history of pearling, the plight of pearl divers and the quest for pearls and their value are described well in such books as these. Too, John Steinbeck's short book The Pearl tells a saga of one pearl.
Tears of the Moon
          Ancient Japanese legends told stories of mermaids and nymphs crying tears of pearls. When the gods wept, they shed pearls. Even the moon allegedly shed those tears.
          This book by Di Morrissey is set in Broome, Australia, 1893, in the wild and passionate heyday of the pearling industry and the struggles of pearl divers. By 1910, Broome had become one of the most important pearling centers in the world, with nearly 400 luggers and over 3500 people employed in the industry.
In the USA, Pearl Harbor was originally named by the native Hawaiians, who called it "Wai Momi" (pearl waters). The harbor was once full of pearl-producing oysters, although Hawaiians likely valued them more for their shells and meat than for the shiny nuggets prized by westerners.
The town of Muscatine, Iowa
For decades, this Mississippi River town was the pearl-button capital of the world. Clusters of clam and mussel shells lie on the banks of the Mississippi River in Muscatine. Many decades ago these shells were plucked from the bottom of the river by the ton. Circular saws cut multiple discs out of each shell, each sanded to a perfect pearl button. It was thanks to a German button artisan John F. Boepple who came to USA in 1890 to use the high quality mother-of pearl for buttons.
Recently, in an old warehouse as part of that button factory dating back to 1886, was found millions of buttons. Yes, many of those buttons found were plastic but a great many are pearl buttons. You see, this Pearl City (Muscatine) had became the largest manufacturer of fresh-water pearl buttons in the world, and by 1905 was producing 37% of the world's pearl buttons.
The warehouse is located at 1009 E 6th St. in Muscatine, Iowa. Seantelle Smith (project coordinator sorting the buttons), can be reached for sales at her Etsy shop. Further, you can visit the National Pearl Button Museum in Muscatine.
As plastics began to replace pearl buttons and washing powders damaged the pearl buttons, the industry ceased, so that by the 1950's you could not sell a pearl button.
| | |
| --- | --- |
| | |
If you want pearl buttons today you can
go to the ETSY store mentioned above
and such items as pictured to the right
are available (not any more for 15c but
still a low cost.)
After 1916
Affordability of cultured pearls led to their popularity, and with it, the demise of the natural pearl trade. Although a vibrant natural pearl trade still exists today, it is small.
The emergence of the cultured pearl trade took some decades though. In Broome, in the Kimberley region of Western Australia, Nick Paspaley at age 19 bought his first pearling lugger in the 1930's. His father Nicholas Paspaley had fled the Greek island of Kastellorizo at the start of WW1. The overfishing and invention of the plastic button, by the 1950's pushed the world's natural pearl beds to virtual extinction. Partnering with Japanese experts in Japan, after Mikimoto's patent for producing cultured pearls, Paspaley cultivated pearls became the primary focus of a new pearling industry.
South Sea Pearls are wonderful gems, but Australian South Sea Pearls and especially Paspaley Pearls are superior and with widely recognized quality, as a most important producer of cultured pearls. The intricacies of the solitary Pinctada maxima pearl oyster, found only in the Kimberley demanded years of research and patience. Australian South Sea Pearls are now cultured using a process that mimics the natural cycle as closely as possible. Natural pearls are still occasionally discovered and due to their rarity they can command extraordinary prices.
Freshwater pearls are the most commonly produced pearls with China being the leading source. Although the original BIWA freshwater pearl in Japan is a natural pearl, from Lake Biwa, it was the first to be cultured, but often produced long and sticklike shapes, and are sought after by collectors. Today the name Biwa has come to be a generic term for the sticklike freshwater pearls from China.
Tahitian Pearls, those exotic black pearls are from the Pinctada margaritifera or Black-lip pearl oyster. We say black, but the color range covers the spectrum from light creamy to greens, iridescent peacock and deep black.
Akoya Pearls are predominantly farmed in the cooler waters of Japan, with the Pinctada fucata martensii oyster, producing perfectly round pearls, but as the oyster itself is small, the size is rarely as big as 10 mm. Usually in a sharp metallic luster of silver to white color, they are considered classic pearls.
| | | |
| --- | --- | --- |
| South Sea pearls | Tahitian pearls | Akoya pearls |
ASPECTS OF PEARLS
luster, complexion, shape, color, size
Luster – That behavior of light interacting with layers of nacre, giving an appearance of soft iridescent glow.
Complexion – The surface of the pearl is influenced by the number and size of imperfections.
Shape – Shape can range from tear drop, oval, perfectly round to button and baroque, including those very blistered pearls.
Color – Color of pearls can range from golden through champagne, cream, white to silvery, a silvery pink to deep black, iridescent green and peacock.
Size – Although occasionally one might hear of measuring pearls by weight using the term momme (the Japanese unit of weight being 3.75 grams), pearls are most usually measured by diameter in millimeters. If a shape other than round, you will see the 2 measurements. Pearls range in size from seed pearls at approximately 2mm to as much as 20 mm.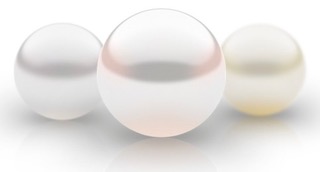 Pearl necklace lengths
Different pearl necklace lengths have often been ascribed to particular age groups but when today's fashion can include all manner of rule discarding, one simply chooses one's own style. A unique vocabulary has emerged for the length of pearl necklaces.
Chokers are 14"-16', Princess 17"-19", Matinee 20"-24", Opera 26"-35" and Opera Rope 36" or longer.
Graduated and Uniform Size Pearl Strands
In order to obtain a necklace of some 50 pearls of uniform size for a single strand, it takes some 10,000 pearls to select from. So, in the days before availability of cultured pearls, the graduated necklace was not only the fashion, but was popular. Graduated necklaces are not as sought after today, but whether cultured or natural, one can see why a strand of uniform size pearls is not easy to produce.
What are Mabe Pearls?
These blister pearls are half pearls cultivated against the inside of the shell. Producing a dome shape with a flat back is very suited for earrings and clasps, rings and pendants.
Some British Royal Pearl Jewelry
"The Pearl is the Queen of Gems and the Gem of Queens" Grace Kelly
The British Royal family owns some marvelous pearl jewelry and now we are seeing the current royal family wearing the jewels.
The Bahrain Peal earrings, now a favourite of Catherine,
Princess of Wales, were part of Queen Elizabeth's collection.

The Collingwood Pearl earrings belonged to Princess
Diana and are now a favorite of Catherine, Princess of Wales.
Princess Diana's pearl and diamond earrings have been altered by Catherine to include a smaller pearl.
Tiara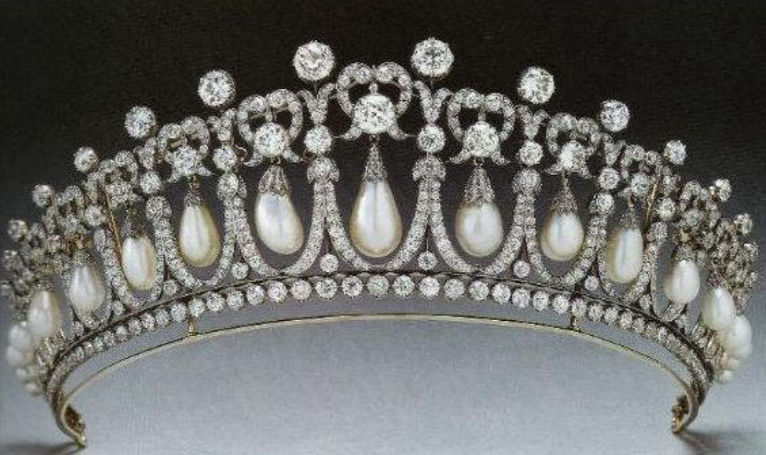 The Lovers Knot Pearl and Diamond tiara is worn often by Catherine, Princess of Wales.
Here she is in the tiara together with the Collingwood pearl earrings:
Sculptural Pendants in the State Hermitage Museum, St. Petersburg
During the 16th and 17th centuries, large quantities of baroque pearls were accumulated by pearl dealers and together with other gemstones, "sculptural
pendants" were produced in various fancied shapes. The Treasury Gallery created in the time of Catherine the Great in the 18th century, contains these 5 breathtaking pendants.
| | | |
| --- | --- | --- |
| Swan pendant | Siren pendant | Cupid pendant |
| | |
| --- | --- |
| Mars pendant | Italian Caravel pendant |
Some Baroque Pearl Pendants at the Victoria and Albert Museum in London
The Canning Jewel from 1850: pendant in form of merman with sword and shield : a remarkable baroque pearl.
The grande Jeté brooch made and designed in 1999 by Geoffrey Rowlandson.
Another jewelry piece using the amazing baroque pearl.
Find a pearl while steaming clams?
Who in my family could forget the finding of a pearl when steaming clams on the Jersey shore?
No one will forget the jaw-dropping astonishment of my then 4 year old son, as my friend Linda exclaimed "Oh my Goodness, there's a pearl!"
She then plucked a pearl from the steaming clams.
(well of course she had merely thrown her pearl earring into the clams)
Even after another child commented that the pearl was "ear-ready" (as of course it had the post attached), the wonderment persisted.
Joking aside: Can one find pearls in other than oysters? Indeed one can, as technically all mollusks can make pearls.
Extraordinary Costume Pearls
We don't have to go further than Vivienne Westwood to find an amazingly understated pearl necklace.
Helena Bonham Carter wore these pearls to Vivienne's funeral in February 2023
Or how about the 29 mm diameter vintage Parisian pearl necklace?
Who knows from which oyster this is?
Breakfast at Tiffany's
We can't forget the pop culture status
given to the pearls worn by Audrey
Hepburn in the 1961 film Breakfast at
Tiffanys?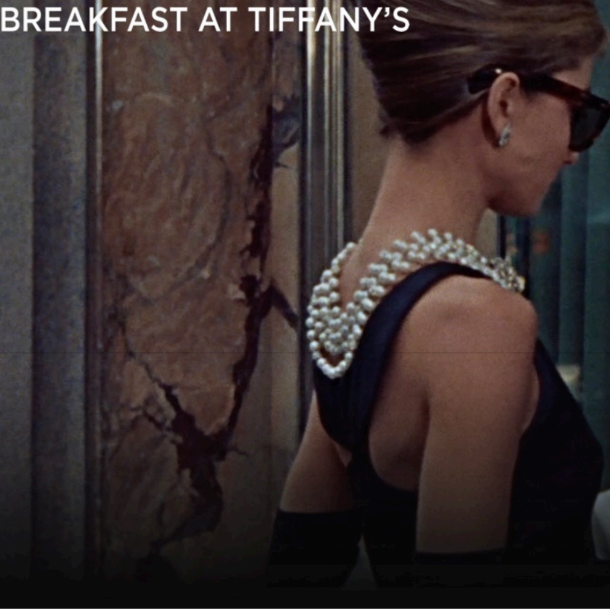 Traveling and care of Pearls
*To travel with your pearls, pack in soft pouch for carry-on luggage or better yet, wear them.
*Even though they come from water, no swimming or showering please
*Keep pearls away from perfume.
*Store away from other objects, in soft cloths and not in dishes or hooks.
*Restring every 1-2 years with knots between pearls, (to protect each pearl from touching the next.) Consider colored silk stringing thread for an aesthetic modern style, as seen in Jessica McCormack jewelry.
WEAR THEM!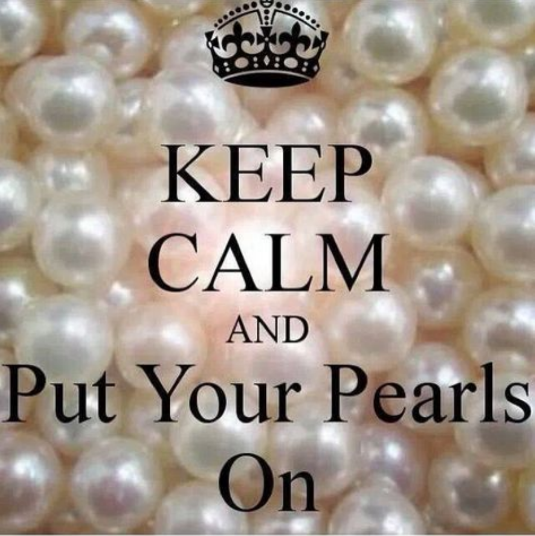 Notes, Links, References
Photo of Jill : Joe Mazza Bravelux inc.
Photos copyright © 2023 Jill Lowe. All rights reserved
Images with Shutterstock license
The Book of Pearls: Their History and Romance from Antiquity to Modern Times – by Joan Younger Dickinson
Tears of the Moon by Di Morrissey
The Pearl by John Steinbeck
Book of the Pearl: It's History, Art, Science and Industry by GEORGE FREDERICK KUNZ
Muscatine's Pearl Button Industry by Melanie K Alexander
The National Pearl Button Museum in Muscatine
References:
Ann Lewis: Retired History teacher Canberra ABC RN Afternoons with Georgia Stynes "Pearls"
Adornment: "in Praise of Mollusks" The Nourishment Projects: Soma Roy
Jessica McCormack
the Pearl Source
Paspaley Pearls