By Judy Carmack Bross
Event co-chairs Tracey DiBuono, Sharyl Mackey & Service Club President Jean Antoniou
Chicago designer Al Menotti, Lisa Huber & Al Balcer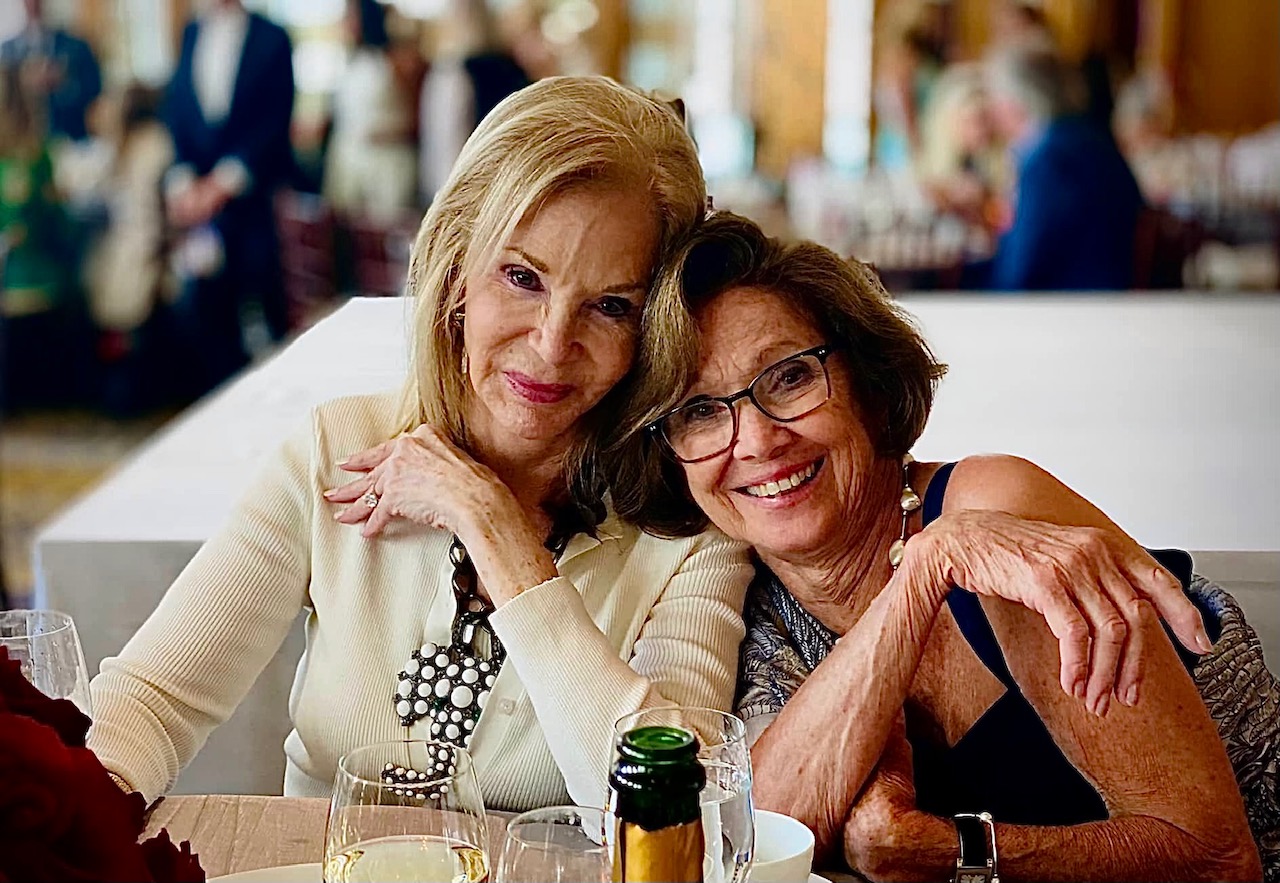 Cheryl Coleman & Myra Reilly have a fun moment at their table
The first Monday in August has been the summer's day to salute fabulous fashion, thanks to the Service Club of Chicago. Begun years ago as a "Day in the Country," it was originally held in member's homes. Leaders of this year's show, entitled "Cinema Paradiso," are projecting revenues of over $215,000, a new record for the event.
Morgan Shaner, VP of SC Auxiliary Board & Paula Borg
Sherry Lea Holson in Neiman Marcus
Nina Mariano & son Pasquale Gianni working Neiman Marcus
Founded in 1890, the Service Club of Chicago is an all-volunteer women's organization. Jean Antoniou serves as President.
Jennifer Sutton Brieva & Paul Iacono at the After Party
Tina Weller in York Furrier
Lou Canellis, Sports Anchor of Fox 32 looking dapper in Suit Supply
Antoniou co-chaired the fashion forward crowd pleaser highlighted by a hypnotic runway show with Tracey DiBuono and Sharyl Mackey. Models included Service Club members, as well as local celebrities and media personalities.
Rhonda Liesenfelt & Susan Gohl
Sheryl Dyer & Laura Wallace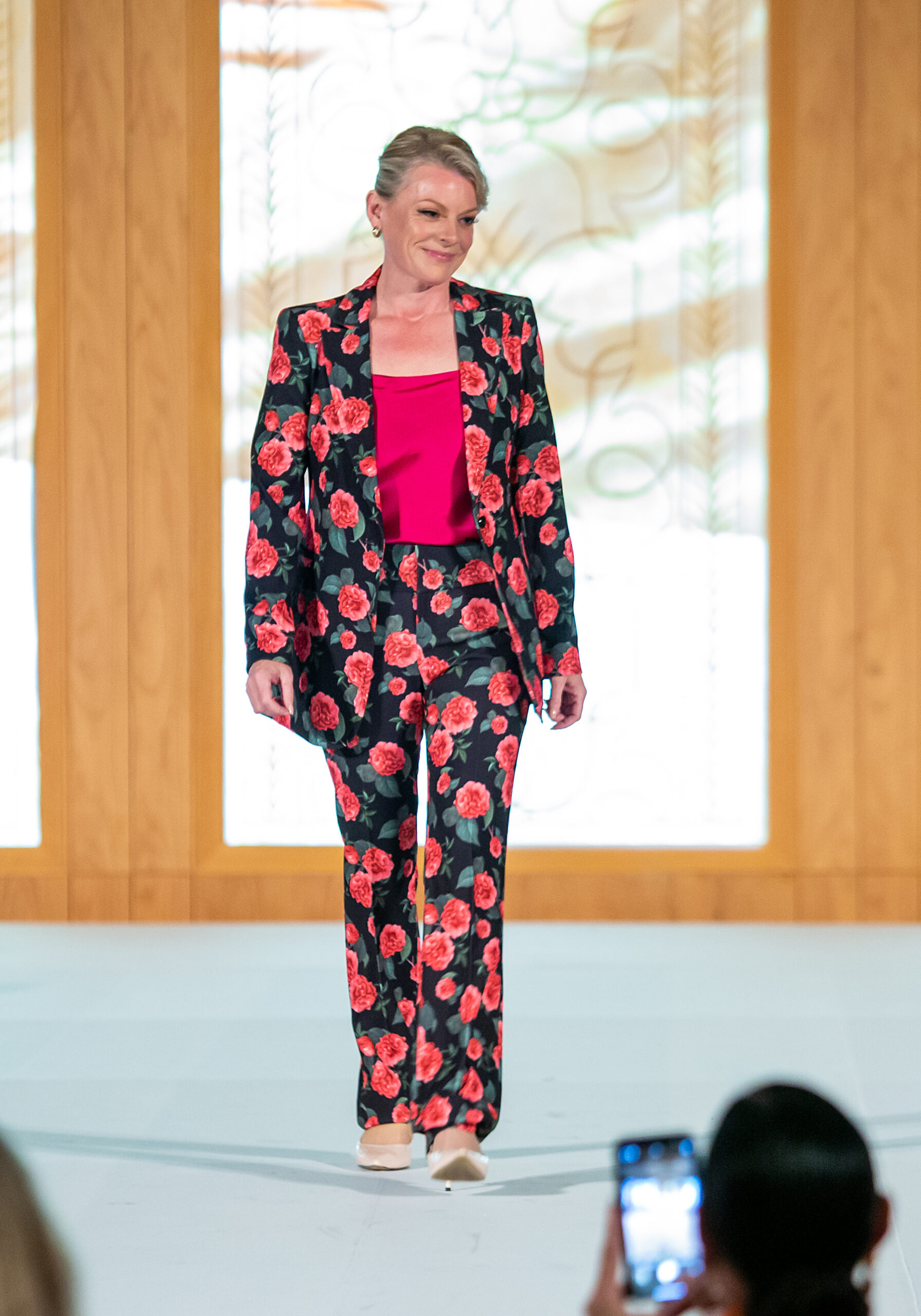 Margaret Wenzel in alice + olivia
Fashions showcased trending glamour from star retailers including alice + olivia, Anne Fontaine, Contessa Bottega, Cram Fashion, Elda de la Rosa Couture, Lauren Lein, Ltd., Max Mara, Mira Couture, Neiman Marcus Michigan Avenue, Peter Millar, St. John Boutique, Suit Supply, SYLWIA, and York Furrier.
Candace Jordan in Neiman Marcus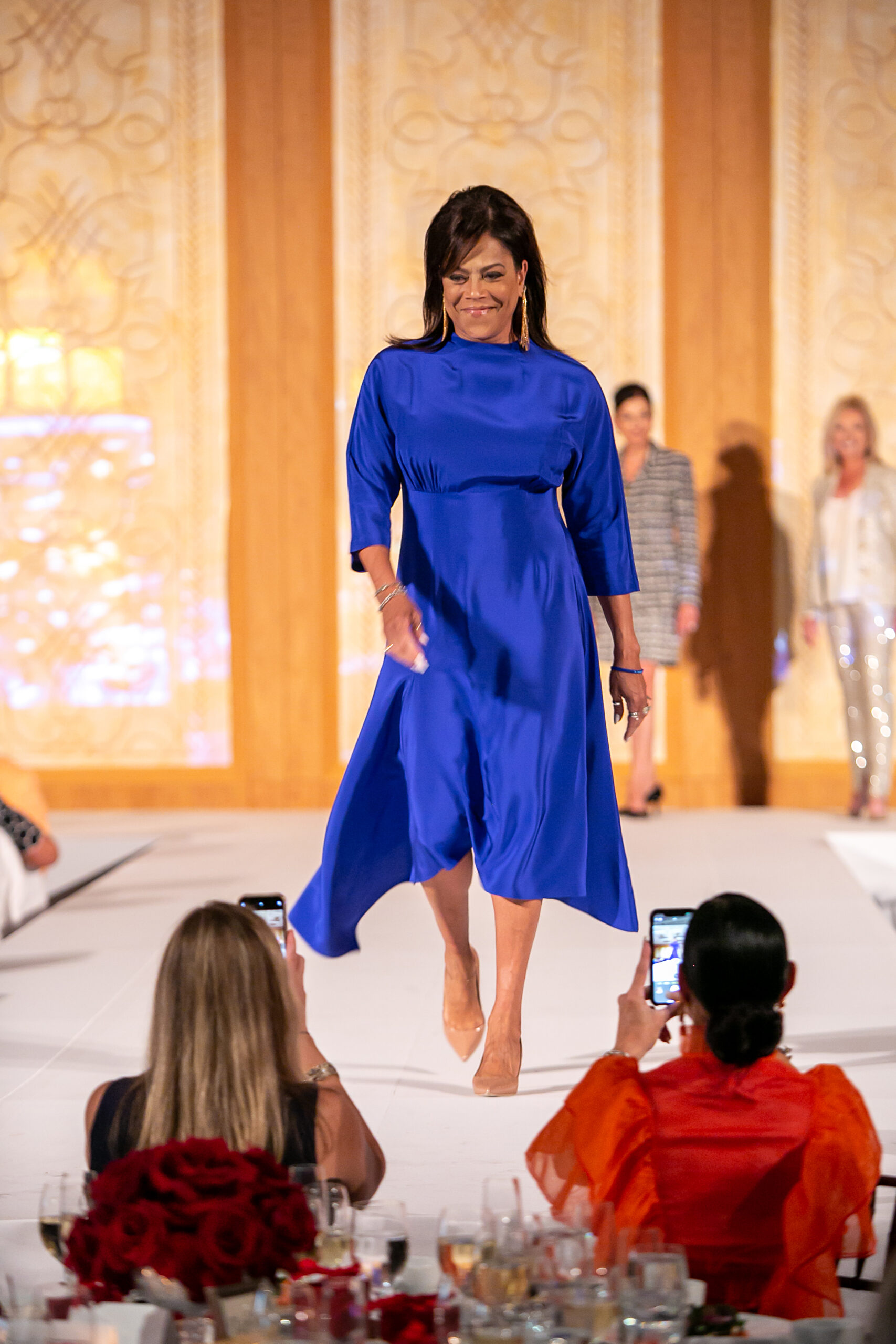 Micah Materre of WGN Channel 9 in St. John
Mr. Film Festival Michael Kutza in Suit Supply
After the show and lunch, the festivities continued at the After Party on the Terrace with a DJ spinning, specialty cocktails, and photo frame opportunities.
Andrea Schwartz-Stryker in St. John
Kathy Piccone of Gibsons modeling Max Mara
Cindy Seibert, Peggy Scoville & Laura Ekstrom
Proceeds support the Philanthropic Grant Fund. The Service Club of Chicago's mission is to assist, improve and expand upon non-profit agency programs in the Chicagoland area. Its grant recipients operate in the areas of social service, cultural, educational and civic fields, they serve individuals from across Chicagoland.
Matt Rodrigues of NBC Chicago in Suit Supply
Cookie Cohen & Sherrill Bodine
Mary Lasky & Darby Hills
For more information call 312.220.9600 or email info@serviceclubofchicago.org