A Dominant Mid-Century Dynasty

By Megan McKinney
The Florsheims. Only a few decades ago they were everywhere in Chicago; they and their significant others seemed to be successfully engaged in activities in which the rest of us would love to be even marginally engaged—sculpting, painting, designing singular buildings, hosting awesome parties, living in interesting marriages and/or fabulous houses, acquiring important art. And they created important art themselves, art that was displayed in prominent collections and the city's fine galleries—even The Art Institute.
And there was that fabulous restaurant on Astor Street!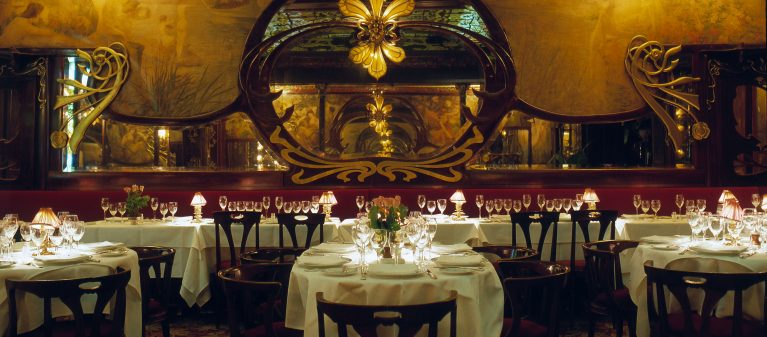 Maxim's—Paris or Chicago?
To attempt to understand what it was that propelled this family, we should go back to the mid-19th century when, in 1856, Sigmund Florsheim opened a retail shoe store in Chicago. Then, in 1892, he and his son, Milton, founded Florsheim & Co. a major manufacturer of men's shoes.  This was the big jump—for Milton.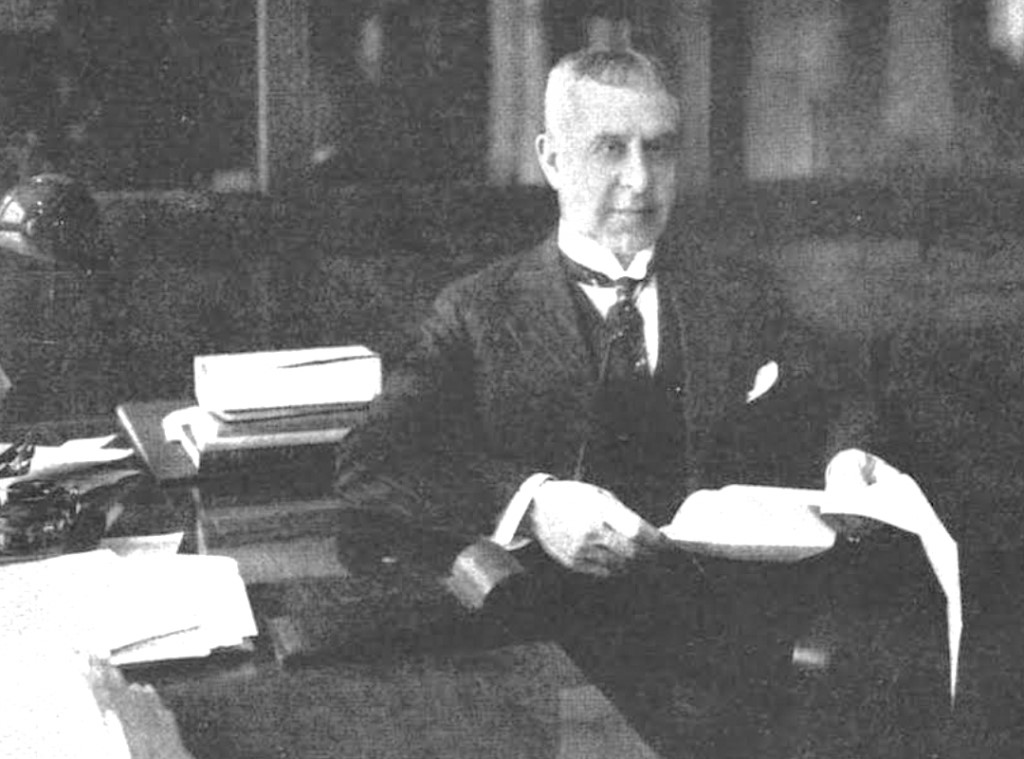 Milton Florsheim
Sigmund died two years later but his son advanced onward. The name Florsheim would become not only a household word but also represent a prestigious brand "For The Man Who Cares". Don't be put off by the $10 price tag; ten dollars was a great deal of money in the early 1920's.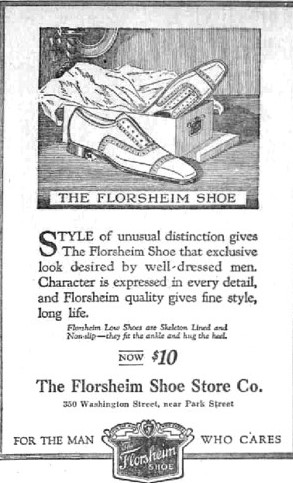 Milton had married Gertrude Stern and they were parents of sons, Irving and Harold, who would enter the family business with their father.  
Milton is standing behind young Irving in the above photograph and Harold is the younger boy in front, next to his mother. The two boys were brought into the company early, though not "still in diapers", as one source reported. Both graduated from Cornell University, Irving in 1914 and Harold, 1920. Each then joined the family firm as management trainees.
By the 1930's Milton Florsheim had become well entrenched in the Chicago establishment; he was a trustee of Northwestern University, a member of the Mid-Day, Tavern, Standard and Lake Shore Country Clubs, and he and Gertrude lived grandly—but also conveniently—at The Drake Hotel. Milton spent his days presiding over three factories with 3,500 employees and amassed a personal fortune of nearly two million dollars.
Art deco ad from 1932
Yet the 1930's were a challenging era for anyone selling consumer products throughout a nation crippled by an historic depression. In 1936, 68-year-old Milton developed a heart condition; he was in Tampa, Florida, when he suffered an attack and decided to spend the following winter in Los Angeles.
On December 22, a second, fatal, heart attack occurred; however, Milton left the company in capable hands. Irving became president, with Harold succeeding him in 1946 when Irving rose to chairman of the board.
Irving had married Smith College graduate Lillian Hyman of New Orleans in 1918; she was a lady who would make a continuing splash in Chicago, and together the dashing couple produced a pair of daughters who did the same.
Irving and Lillian maintained a Chicago house at 334 Wellington Avenue; however, the emphasis was on their Libertyville estate, Red Top Farm, famous for its impressive stables.  
Star of the stables was Golden Avalanche, who showed from coast to coast for over a decade and was the World's Grand Champion Three Gaited Horse in 1938-1939. Guiding the champ was professional horseman Charles Huston, who handled many champion horses and had come to work for Irving in 1935 to train show horses.    
Irving and Lillian's younger daughter, Nancy, was known as "one of the most gifted young riders of her day." Here she is riding Red Top Farm's Hazelene's Dream. Nancy's sister, Mary Elizabeth, also an excellent horsewoman in her youth, would go on to become a major figure in thoroughbred racing, a subject for a later Classic Chicago segment.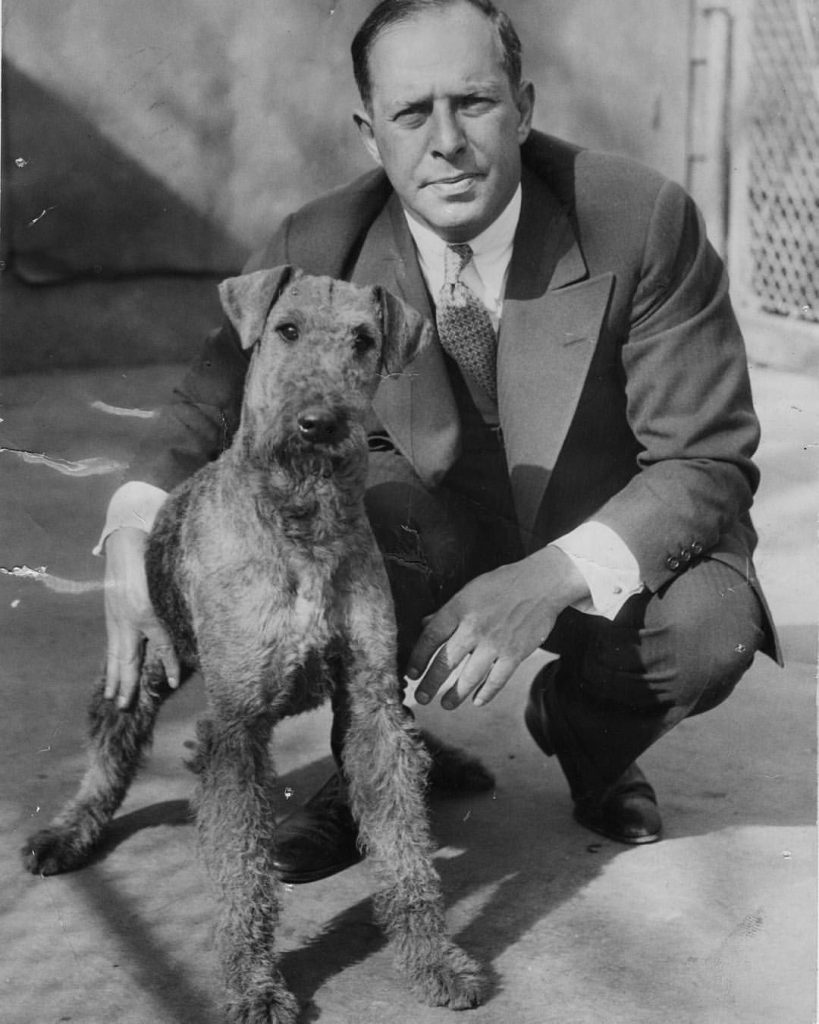 If horses were an avocational focus for Irving Florsheim, breeding dogs was the same for Harold. Here he is at his Highland Park house in 1935 with Authority Colletta, one of his champion Airedale Terriers.  
The Harold Florsheim dogs had become so prestigious that one was made the centerpiece of a national advertising campaign by women's clothing chain Peck and Peck on behalf of Hadley Cashmere sweaters.    
Harold's house at 650 Sheridan Road in Highland Park—although rarely photographed–is an historic mansion and was considered quite a showplace in Harold's lifetime and after. The French Chateau style stately home was designed for him and built in 1925-28 by architect Ernest Gunsfeld, who went on to  create the Adler Planetarium. Landscape architect Jens Jensen created the estate's grounds, using a ravine on the property to introduce a sense of privacy. The house was added to the National Register of Historic Places in 1982.
We can credit Irving and Harold with spawning a 20th century Florsheim tradition of marriage to artists and collectors of art.   We will study these amazing women and their daughters next in Florsheim Women.  Among  the younger generation was the creator of  that Mid-century Chicago wonder,  the Paris  restaurant on Astor Street.
Edited by Amanda K. O'Brien
Author Photo: Robert F. Carl