BY JUDY CARMACK BROSS
"We want to celebrate old memories as we create new ones," says Adam Bilter, owner of the soon-to-be-open Astor Club, once Maxim's, in the Gold Coast's Astor Tower.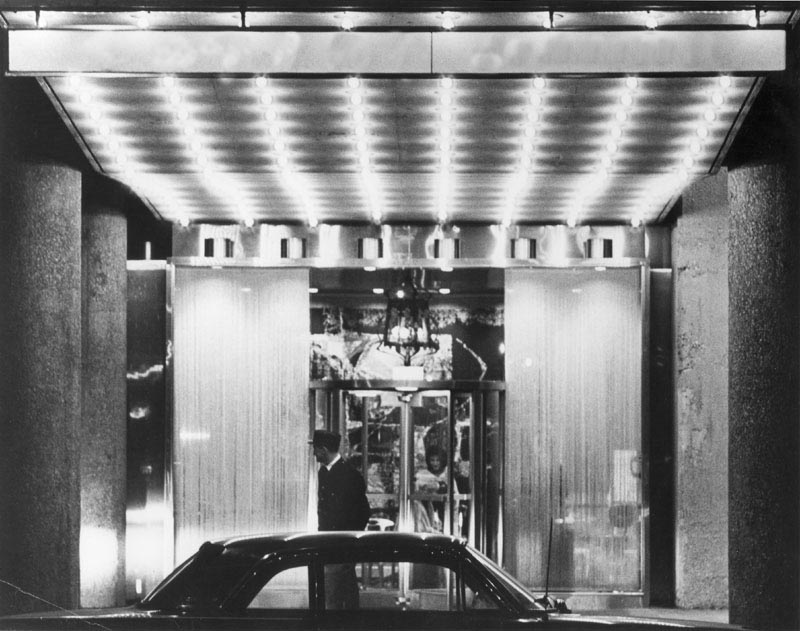 First created by social maven Nancy Goldberg in 1963 as an homage to the flamboyant Maxims-de-Paris on Rue Royale opened seventy years earlier, this Art Nouveau-inspired paradise had Chicago's café society trying out our city's first discotheque, playing backgammon until 3 a.m. in the Bagatelle Room, and dining in what was then our only five-star restaurant.
Adam and Victoria Bilter have already amassed a burgeoning membership list for their sparkling restoration of the Astor Club, its red velvet opulence once attracting celebrities from music royalty like the Beatles, the Rolling Stones, and the Monkees, actual royalty like the Princess of Sweden and the King of Yugoslavia, and celebrity royals like Frank Sinatra, Audrey Hepburn, and Judy Garland (and those like Truman Capote who knew exactly where they wanted to be seen).
Black- and white-tie events, live music, and guest chefs and mixologists from around the world are to be expected from the club's 21st-century iteration.
We spoke with Adam Bilter just as final signoffs from the city came through and their restoration plan was in high gear. He explained that for over two decades, the space has been owned by the City of Chicago, used for weddings and events like Mayor Daley's birthday and a party for Bill Clinton. "There have been a few water leaks in the past 10 years, but it is still the old school Chicago place," Bilter told us. In January of last year, they turned in their application to purchase the historic space and have just received their final papers.
Built at the start of the swinging sixties as an apartment and hotel at Astor and Goethe by famed architect Bertrand Goldberg as his Marina City was being constructed, Goldberg turned the proposed restaurant in the basement over to his socialite wife, Nancy, who was also a chef and a licensed pilot.
"She asked, 'What was the best restaurant in the world?' and when she heard it was Maxim's, she flew to Paris and came back with plaster copies of the moldings, Maxim's china, menus, and a million ideas. Her husband helped design the flatware and the tables and banquettes," Bilter said.  "The hotel wait staff wore black tie and we have examples of their attire, which our designer has used. Geoff Goldberg, Nancy and Bertrand's son, has been helping with our research. The Chicago History Museum showed us a copy of the old menu and our website is now filled with old photos and press clippings from its heyday of 1963-1983."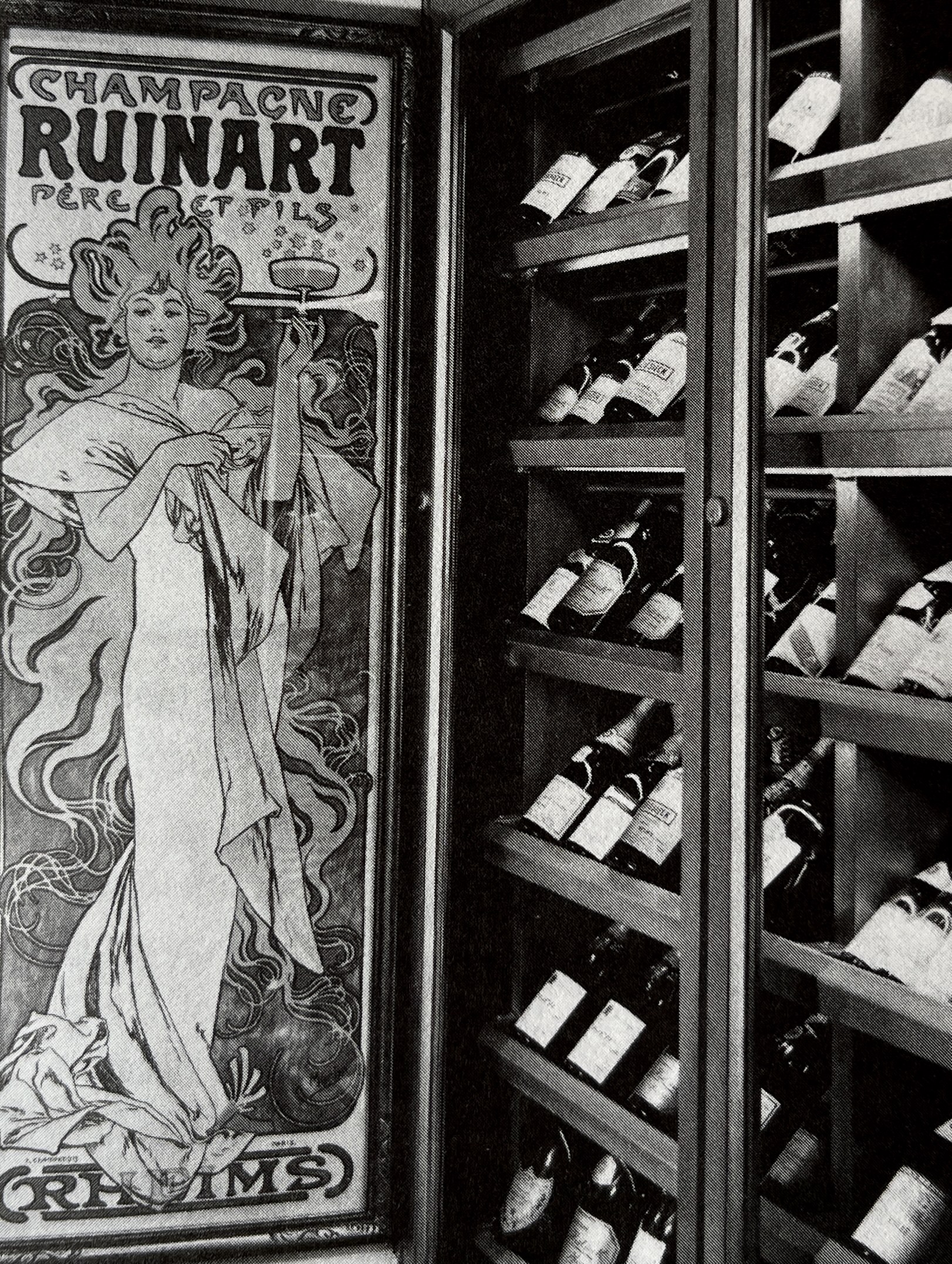 We asked two of Chicago's most glamorous and sagacious women, Anstiss Krueck and Abra Prentice Wilkin, to capture Maxim's for us. "When Nancy opened it, all those years ago, we who are now ancient were 'bright young things' and going to Maxim's became the chic and fun place to go. Whether it was a luncheon for Princess Margaret, a romantic candlelit dinner, or wild gyrations on the tiny dance floor, it all added up to glamor," Krueck remembered.
"Fast forward to 2010: Maxims had unfortunately closed but was owned by the city from whom one could rent the space. So we did for my 70th birthday. Why? Because, like a grande dame, aged though it was, it still denoted glamor," she continued. "It was in good shape, having been watched over by a lovely gentleman who truly cherished the space and its history. He had saved the china and the menus! There was no longer a working kitchen so Calihan did the catering, and Bruce Southworth, with his usual charm, oversaw the invitations and menus and music.
"We wanted to be there because of the memories. What could beat descending that curving stair to music and friends below? Or dining in that cozy elegant room all red plush and candlelight?It is exciting to think that Maxim's, like the phoenix, is rising once again."
Describing Maxim's as a "mysterious basement boite," Wilkin recalled a party when "the fabulous staircase was flooded with roses": "In the early 1990s, Nancy made it possible for us to have a debutante dinner for our daughter there and the place was filled.
She always had a twinkle in her eye but ran things with an authority of steel. I remember her wonderful luncheons there when lobster au neige was served and the original Maxim's china. It was absolutely magical. Nancy's memorial service was held right there.
"When we were very young it was like the Ramsey Lewis hit which played there all the time: 'The In Crowd.' I am thrilled with this news of the Astor Club. After the past two years, I hope we are all ready to do something a little crazy and I think we need something like this."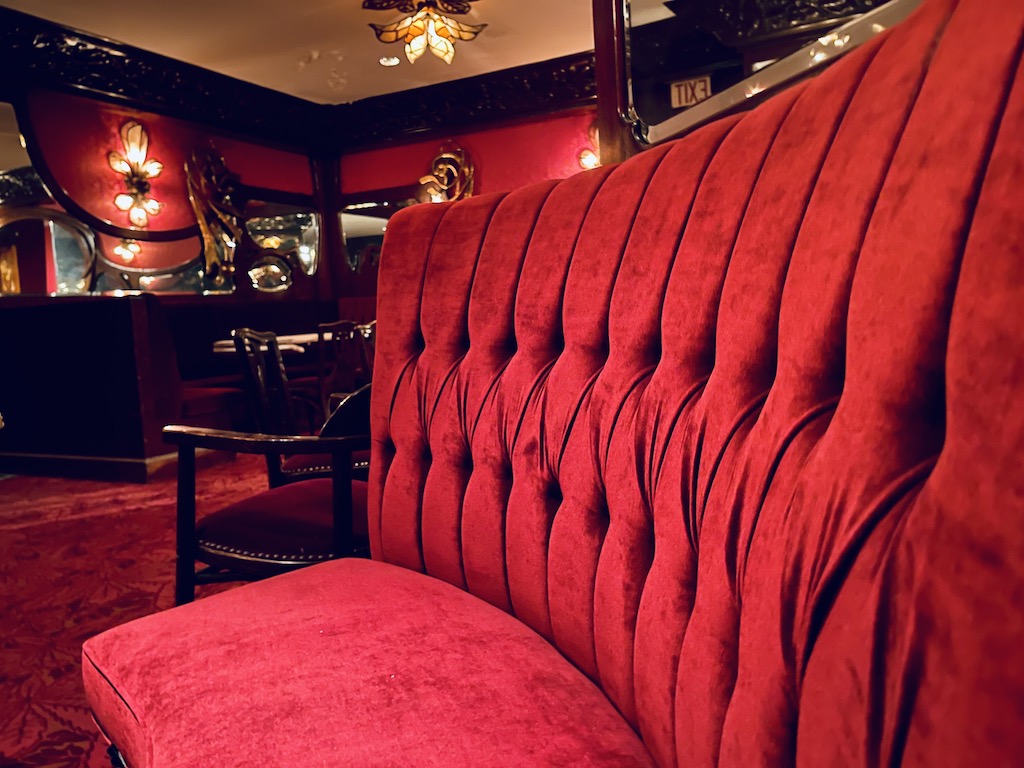 The Bilters have plans to breathe life back into the "basement boite": inviting guest chefs from around the world, presenting cooking classes, fashion shows, live music, guest speakers, art events, and charity benefits. Attire will be business formal after 6, with black tie and white time on designated nights.
"We will be offering a continental breakfast and full lunch and dinner service. Victoria and I spend part of the year on Lake Como and we will be working Italian dishes into our European menu," Bilter said. Although they reside part of the year outside the United States, they now live "above the store" in the penthouse of the Astor Tower.
"We were living on Scott Street and once when we were walking our two dogs we stopped at Astor Tower and wondered what was under that revolving door," he recalled. "What history we discovered! It just seemed right to create this private club. On weekends in the Bagatelle rooms there was dancing and a private club, named the Astor Club. That stunning paneled parquet floor is still intact and you can see Nancy's creation all around. The research has been one of the most fun parts of the restoration."
Bilter shared this amazing list of celebrities who chose the historic underground boite for an evening's enchantment:
Frank Sinatra, Judy Garland, Elton John, John Travolta, Rosemary Clooney, Liza Minnelli, Adam West, George Burns, The Beatles, George Harrison (Beatles), The Monkees, Rolling Stones, Warren Beatty, Dan Akroyd, Truman Capote, Kirk Douglas, Marc Bohan (Dior), Princess Christina (Sweden), Leonard Nemoy, Bette Davis, Countess Pat Albertinni, Dizzy Gillespie, Zsa Zsa Gabor, Eva Gabor, Milton Berle, Johnny Mathis, Julia Cameron (Scorsese), Buddy Hackett, Carol Channing, George Hamilton, Ann Margret, Ada "Bricktop" Smith, David Cassidy, Milton Berle, Peter Jennings, Candice Bergen, Phyllis Diller, Bob Crane, Sigrid Valdis, Jack Benny, Danny Thomas, Leslie Caron, Joan Fontaine, Norman Wallace, Carl Stohn Jr, Virginia Mayo, Robert Shaw, Don Matheson, "Killer Joe" Piro, Stephen Birmighham, Jan Sterling, Edia Adams, Joan Bennett, Hedda Hopper, Carmelita Gibbs, Adele Simpson, Lucia Perrigo Meyer, Nicolai Ghiaurov, Franchot Tonę, Hurd Hatfield, Alexandra Stewart, Godfrey Cambridge, Charlotte Ford Niarchos, Shekky Green, Mrs Oscar Hammerstein III, Studs Terkel, Peter Max, Ward Donovan, Hugh O'Brian, Lanie Kazań, Julie Harris, Barbara Rush, Mark Herron, Joan Van Ark, Raymond Bompart, Lillian Carter, Patsy Kelly, Rafael Herrera, Mort Sahl, Jill St John, Dennis Day, Sarah Vaughan.
Perhaps you were on the disco floor with them?
For further information, visit astorclub.com.