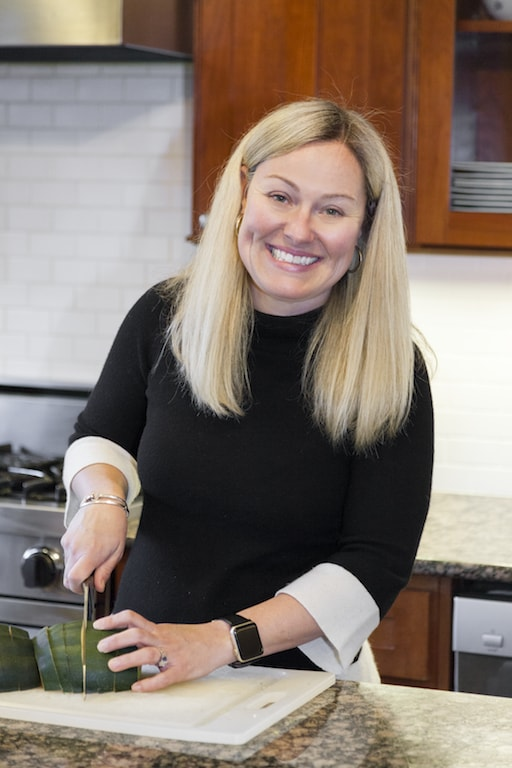 By Samantha Schwalm
Gumbo is a heavily seasoned soup/stew that embraces everything good about Louisiana. It was created in Louisiana in the 18th century. The dish combines the culinarily practices of Africans, Native Americans, French and Spanish cuisines. Gumbo is known for its thick and dark broth. It gets this color from creating a very dark roux and from its thickening agent, file, which is ground sassafras leaves. Chef's everywhere will tell you the darker the roux, the better the Gumbo. Depending on your preference, it is made with either seafood or chicken. I make mine with a combination of the two. In full disclosure, my Gumbo recipe is based off the recipe from M bistro, located inside the Ritz Carleton, in the French Quarter of New Orleans.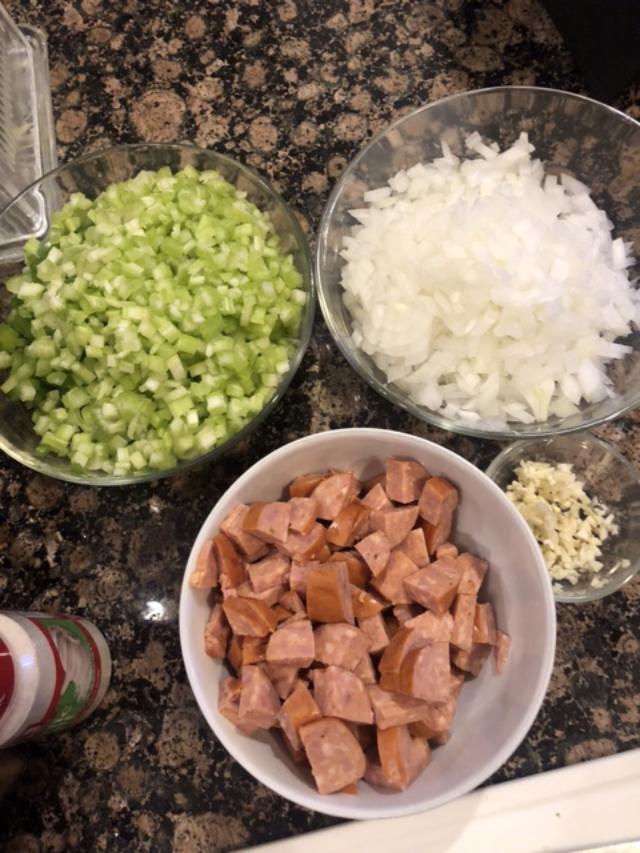 Ingredients: 1 cup vegetable oil 1 cup flour 2 cups diced onion 2 cups diced green bell peppers 1 cup celery 1 lbs. good andouille sausage 1 tsp. Garlic powder 1 tsp. Onion powder 1 tsp. Thyme 1 tsp. Garlic 1 tsp. Hot sauce 1tsp. Worcestershire 2 tbs. Cajun seasoning 3 bay leaves 8 cups of chicken stock 1 lbs. raw shrimp (diced if you prefer) 1 lbs. of crawfish 1 lbs. cooked Chicken 2 tbs. File 3 cups of cooked rice 1 bunch of chopped flat leaf parsley for garnish.
* In order to be successful with this recipe, get your Mise En Pace (all of your ingredients organized) in order. You will want to make the Gumbo in a dutch oven. This recipe serves 10 – 12 people, so you want a larger pot. Gumbo can be made a day in advance, and it freezes beautifully.
 * Make a Roux. The key to a good roux is equal parts fat and starch. In this case, flour and vegetable oil. Do not leave your roux once you start making it. Place flour and oil into the pot over medium high heat and start whisking them together. Continue to whisk until roux turns a deep brown. This will take somewhere between 15 and 25 minutes.
 * Switch to a spoon. Add onions, reduce the heat to medium low, and continue to stir until the roux becomes is a dark rich brown. It should smell nutty, and not burnt (almost like roasted chestnuts). This will take another 10 to 15 minutes.
* Add the sausage and stir for 1 to 2 minutes.
* Next add the celery, peppers, garlic, Cajun seasoning, garlic powder, onion powder, and cook for another 3 to 5 minutes.
* Add thyme, chicken stock, and bay leaves. Bring the entire mixture to a boil. Then reduce to a simmer, and simmer for 45 minutes. Stir occasionally and skim the fat off the top with your spoon.
* Add Worcestershire, file powder, and hot sauce. Season with salt and pepper to taste. Simmer for another 45 minutes, continuing to skim fat off the top with your spoon.
* Add shrimp, crawfish, and cooked chicken. Cook for 10 more minutes, until the shrimp is bright pin and cooked through.
* Remove the bay leaves, serve with a scoop of rice, and garnish with parsley.