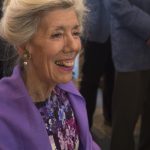 BY JUDY CARMACK BROSS
Personal Chef and Classic Chicago columnist Samantha Schwalm is cooking on all four burners as she re-opens her catering business after a year's pandemic pause. She shared not only one of her newest meals with us but also the food for thought that is shaping her new business plan.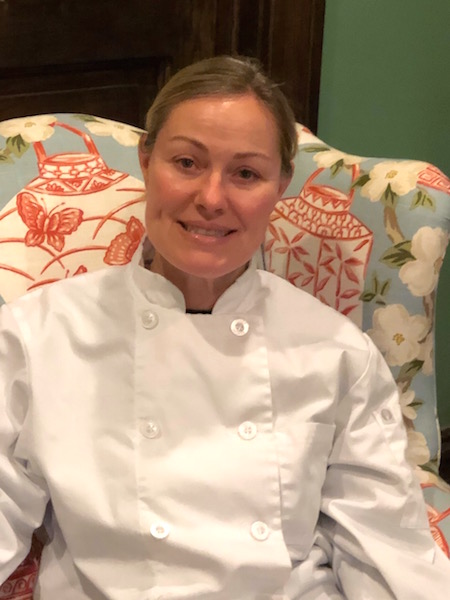 Schwalm founded Paris Kabat Catering using her maiden name, Samantha Paris Kabat, 16 years ago. On long walks with husband Matson during COVID-19 she looked ahead deliciously: "It was St. Patrick's Day a year ago when I realized how serious COVID would be to my business. Mat and I would use those walks these past months to discuss many things. It allowed me to bounce ideas and discuss what I liked and things I felt needed to change in order to move forward in the private-chefing industry.
"The main thing I learned through this reflection," she says, "is that what sets me aside, what I am able to do, is to make my menus truly personal for each individual and families. Over the years I have done everything from making baby food, specialty diets, and private parties."
A hands-on volunteer for the Rush Women's Board, Schwalm has prepared dinners for a wide variety of Chicagoans, including the Obama family (she began with lobster bisque and ended with affogato and thin ginger cookies).
"I believe food is fuel," Schwalm explains. "What you put into your body helps to give you energy or can make you tired. And it is so much more. Food can also boost endorphins that make you happy. Certain smells and foods will bring us back to our childhood or a certain happy time in our lives."
Though Schwalm hasn't found any particular successor to the ever-popular avocado during quarantine, she has noticed one diet trend: a greater determination in people to give up sugar, in all of its forms. "I think where we saw 'gluten-free' on menus there will be added 'keto-friendly.' This would mean choices with no complex sugars, no pasta, no bread, and few root vegetables because they have more sugar, but with plenty of leafy green vegetables and meats on menus. People want to lose that pandemic 10."
Here's what to expect from Schwalm's kitchen: "I am offering Gumbo, more Asian items, healthier items with less sugar and carbs, more salads and bowls, as well as things for freezer stocking. I will be helping my clients keep fresh cut fruits and vegetables inside of their fridges. I find that clients are making very healthy choices and I always offer vegetarian options."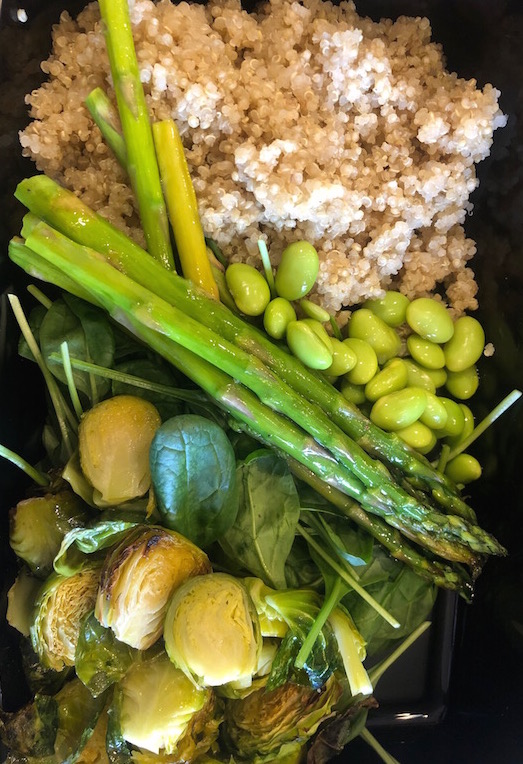 People are telling her that they are tired of cooking for themselves: "Many clients say they are just sick of their kitchens. At the beginning of the pandemic, everyone wanted to bake and you couldn't find yeast and flour in the stores. So many people wanted to stock their fridges with chicken breasts that they were hard to find as well. Many of the usual farmers were not out at our farmers markets last summer."
Fresh ingredients have always been the key to a Paris Kabat menu. Schwalm says that during spring and summer, she tries to take advantage of the many farmers markets around Chicago. She is also looking into regenerated farms nearby as wells as ones that will ship produce, learning how that might work. "The more farmers we can get produce from who think of the planet and the full growing cycle, the better quality and healthier we will eat," she says.
During the pandemic, Classic Chicago readers were treated to new Paris Kabat recipes almost weekly. She began making her own bao buns, pickling more things, and making her sauces and pastas from scratch.
"My husband and I like everything," she shares. "I try to cook a variety of things, and Mat is really good when it comes to making new things. He has always been an excellent cook and told me I was the first girl he ever dated who could cook. We used the pandemic to cook more as a family and ask the kids what they would like to make each day and discussed the menus for the week."
She adds, "My family varies in their choices of favorite foods. My daughter Addie, who is 10, loves pasta and meatballs and pot stickers. My son Forrest, who is 16, favors fish and chicken. But they both love steak."
A native of Toledo, Schwalm owns over 200 cookbooks, many purchased on her travels: "I always tweak the recipes a little. My mother, Nancy Kabat, loves to cook, and she has given me her original Julia Child and Betty Crockers. Whenever I am in a new place, I want to learn the recipes and culture of the area, so I buy a cookbook." Her most treasured book, compiled by her mother, reveals the recipes of her grandmother, some in longhand.
Schwalm's new menus offer pre-packaged hors d'oeuvres and frozen goodies: "As activities are getting going again, I can make your life easier, whether it's extra items for breakfast or something to serve when unexpected guests drop by. And having a macaroni and cheese in your freezer for a hungry family sure helps sometimes!"
Before COVID, she delivered food directly to clients' refrigerators. Until she is able to get vaccinated, Schwalm is responsibly only delivering as far as people's doors. She is looking forward to being able to place food back into my client's homes while they are at work.
"If you are entertaining and want a few appetizers or even dinner dropped off, I am happy to help," she says. "As restrictions change, I can come into your home and set up your appetizer trays and cheese plates, or I can just drop off everything for you to reheat and set up yourselves. I have been dropping off prepared dinners for clients' dinner parties for years. I am just advertising this part of my business. If you want a special romantic dinner for you and your spouse, I have dropped or served those as well!"
Schwalm will even help you choose wine to go with your meals. Cheers to that!
To contact Schwalm and Paris Kabat Catering, email pkcatering@sbcglobal.net or call 773-960-2851.