---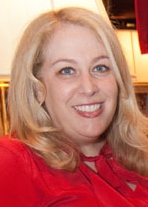 By Michelle Crowe
Sarah Jessica Parker as Carrie Bradshaw in And Just Like That skips over the cobblestones of SoHo in Manolo Blahnik shoes.
Happy New Year! As we count down to 2022, it feels very much like the old saying, "two steps forward, one step back." Rather than get too down about it, I like to think if it as a cha cha or salsa step. First, because I love Latin dancing and second because I've been wearing stiletto heels again.
I wasn't sure I'd ever slip into spiked heels again after a year and a half of Golden Goose sneakers with everything. With a few occasions on the calendar, it was time to find my footing again. Thank goodness.
Being back in my beloved Manolos connected me to the pre-pandemic version of myself. And with Carrie Bradshaw back on HBO walking gracefully along the cobblestone streets in her gorgeous 105mm BB pumps, they feel right for the moment – if it lasts.
It's interesting that even a true classic like a pointed-toe, single sole pump can fall out of favor, but it happens.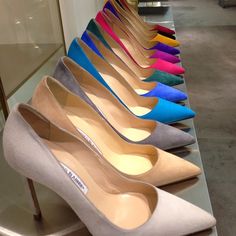 A rainbow of perfect BB pumps.
More years ago than I want to admit, I was helping a branding agency dress a television host. They wanted her to switch from stilettos, which were out to chunky block heels from Prada and the Tom Ford-led Gucci, which were very much happening. She was so sad about this recommendation. The frenetic pace of keeping up with trends for viewers to see her as young and cool won out though. For several months, she wore the sleek turtlenecks, flared pants, and chunky heels we pulled for her. Then she grew tired of the whole thing, told her production company to fire the agency and went back to dresses and Manolo Blahniks.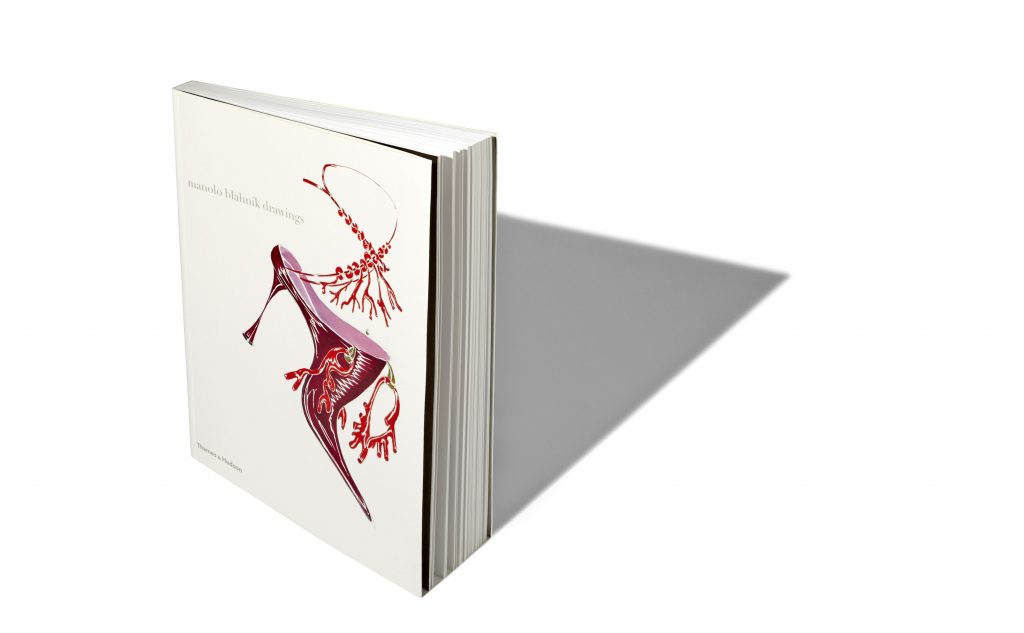 I hoard copies of this delightful book, Manolo Blahnik Drawings.
Manolo himself is also the loveliest person I've ever interviewed, which probably deepens my devotion to his shoes. Overhearing him say, in his delightful accent, "Oh, I love Ms. Crowe, she is so charming," is a favorite memory almost 20 years later.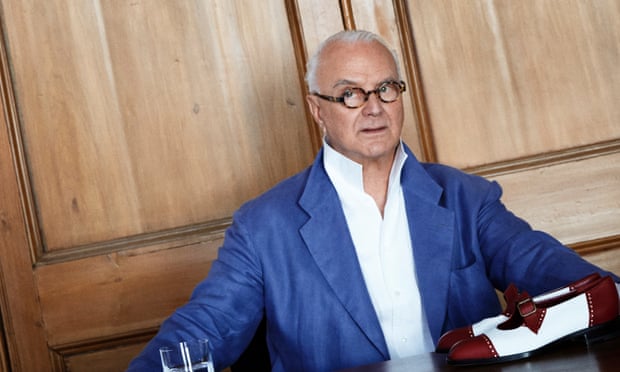 Manolo Blahnik in a photograph from The Wallace Collection.
For your style resolution this year, maybe don't try something new. Go back to your very favorite shoes. Wear the jewelry that makes you happiest.
We are all different now. Fashion is different. Shopping is different. There are beautiful items in the Resort 2022 collections, but it's definitely an anything goes situation.
We celebrate personal style above all else here. On this first Sunday of a new year, let's toast to that.