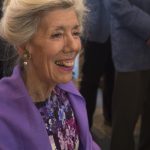 BY JUDY CARMACK BROSS
"I am what you would call a fur person," explains Chicago author and artist Susie Kealy—as in the long-haired, furry, and soft Maine Coon cats that arrived on our shores in Viking ships before the pilgrims. "I like fur when it moves and purrs."
Her cat, Miss Woollie, returned the compliments by appearing in one of Kealy's dreams with a tale that surely will become a bestseller for children (and equally loved by adults). Published just before the holidays with beautiful illustrations done in bright and sharp colored pencils by Cheryl Rausch, Miss Woollie's Wardrobe is all about finding the right fit for you.
"It is crucial to have an active fantasy life," Kealy advises us. The imaginative story begins when Woollie's friend Rollo discovers that the seam along Woollie's stomach could very well be a zipper, allowing Woollie to stop complaining about her thick fur and try on something else. And what choices that furry fashionista makes!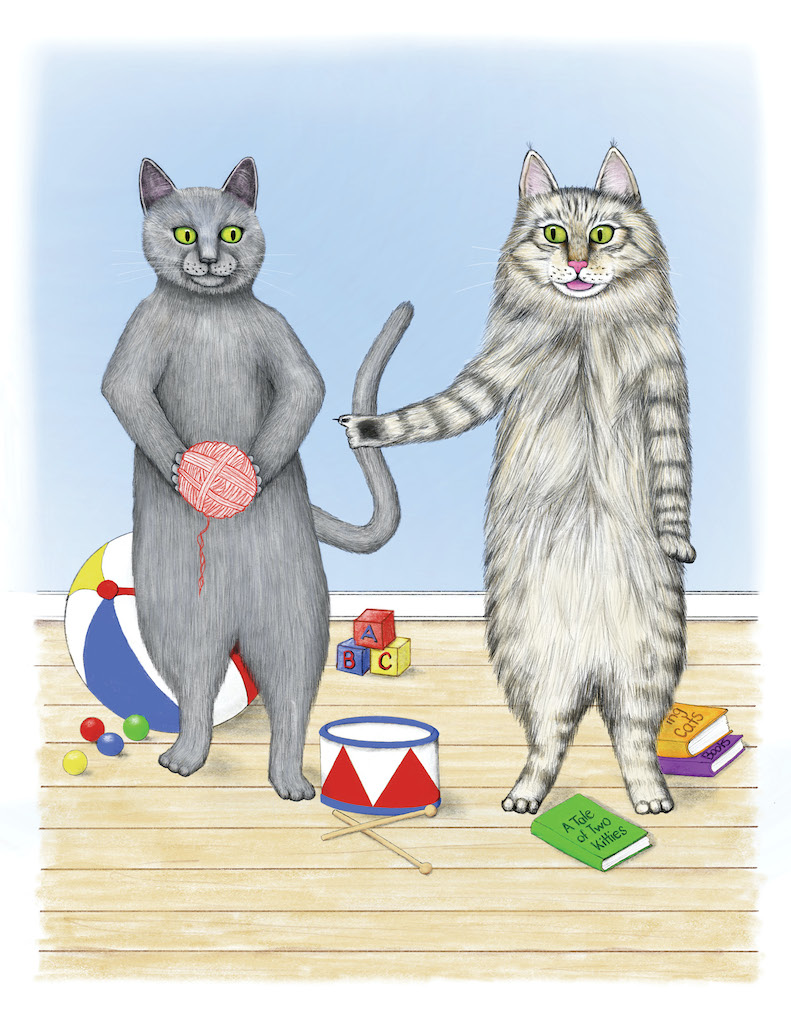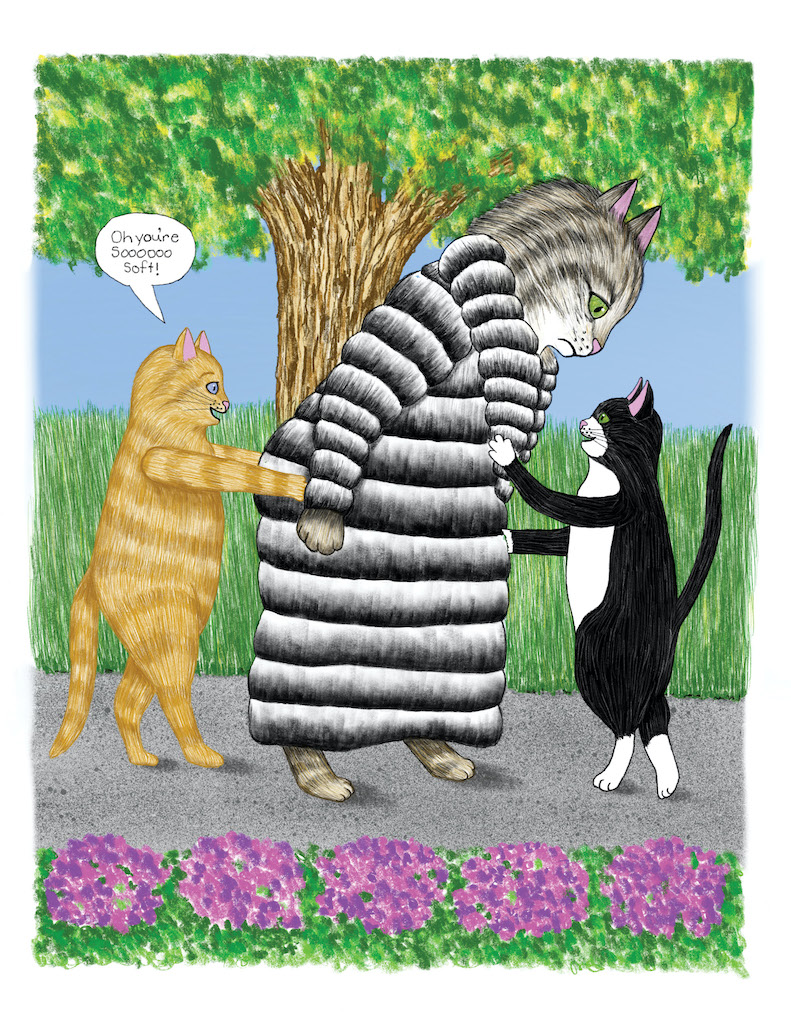 Kealy first met the bountifully furred Miss Woollie in an animal shelter in Santa Fe, a city the author adores. It was love at first sight. Sharing the adventures of the 17-year-old feline is bringing owner and pet alike great joy. And happily, she found just the right person to help bring the dream to reality: "I have the highest regard for illustrators, a skill that I don't have, although I am a lifelong artist. When I first met Cheryl and told her the concept of the book, she got it immediately," Kealy says. "She is known for her very detailed animal depictions. She features exquisite textures of furs and feathers, capturing animals from tiny spiders to giant elephants."
Rausch shares her impressions of her model and Kealy's muse: "When I first met Ms. Woollie, I was instantly smitten by her sweet and affectionate personality. She would not be denied when it came to getting chin scratches or snuggles and would even lie down right on my sketchbook to make sure she wasn't ignored! And, of course, I was more than happy to oblige her and pet her beautiful silky fur."
She asserts that Ms. Woollie's calm and confident personality comes through as soon as you first see her: "She loves meeting new people and exploring new things in the world around her. Creating the visual story of her was easy to picture in my mind and create because I'm quite sure Ms. Woollie would love to embark on any adventure that involved fun with friends, playing with coats of fur, and learning more about herself along the way."
"And oh-my-goodness, illustrating the fur was the most fun since her coat is so gorgeous! She was also a perfect model since she didn't hesitate to lie down in my lap for pets, so snapping reference photos was super easy. She will always be one of my favorite kitties of all time," Rausch adds.
Kealy, who comes from a family of artists, is known for the architectural paintings she has done of some of Chicago's most beautiful rooms and for her international clientele. She continues to paint representational still lifes in oils at the highly regarded Palette and Chisel. She also enjoys the challenge of copying Old Masters paintings at the Art Institute of Chicago.
A native New Yorker, Kealy attended the Parsons School of Design and the New York School of Interior Design and trained in architectural renderings at the School of the Art Institute when she moved to Chicago. Her own homes have been alive with vibrant color schemes and prescient style, and recently have been all the more alive with her furry friend's antics.
To order Miss Woollie's Wardrobe, write to the author at sfkealy@sbcglobal.net.
All illustrations by Cheryl Rausch.