The Elegant Mary Ann—for Openers!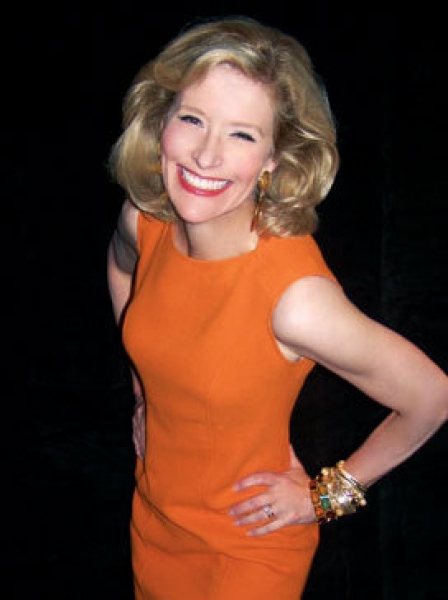 Mary Ann Childers.
By Megan McKinney
Among the annual benefits we missed this spring was the Stanley Paul-Raelene Mittelman Scholarship Fund to aid fashion design students. For as long as we can remember,  Stanley has honored a visible and beloved member of the Chicago community in an evening that is more toast than roast.
Mary Ann Childers and Victor Skrebneski, two Chicago superstars who were Stanley Paul roastees.
Raelene Mittelman.
Stanley Paul is a valued Classic Chicago contributor; therefore, his Stanley Paul-Raelene Mittelman Scholarship Fund benefit is an especially important fundraiser for us to recognize in this summer's Retro Click/Click series.
We must remember, however, that the true honoree in each of these annual parties has been Stanley's beloved sister Raelene Mittelman in whose memory the benefit was established.  "She loved fashion," her bother says of the runway model, accessories and jewelry designer, and owner of two boutiques, "yet, always, she was helping young designers pursue their careers."
What a trio! Patty Kaplan, Cynthia Olson and Beverly Blettner were among those who gathered at the 16th annual roast/toast in honor of Mary Ann Childers.
After a cocktail reception, guests settled in the Casino Ballroom for a rousing Mary Ann singalong led by Lynne Jordan.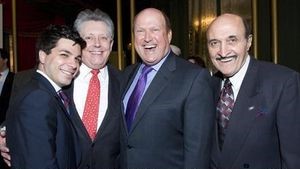 Bill Zwecker, third from left, was roast master for Mary Ann's evening. Bill has been a regular at Stanley's parties through the years; here he is with Sean Eshaghy, Martin Gapshis and Tony Rossi in the year Bill himself was honored.
Victor Skrebneski was an early honoree.
Here are Victor and Stanley with another who was soundly roasted/toasted, Donna La Pietra.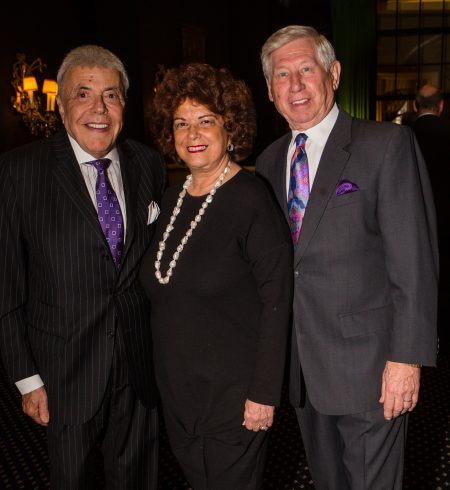 Stanley with Mary Ann Rose and Heinz Kern, who were honored as a couple in 2017.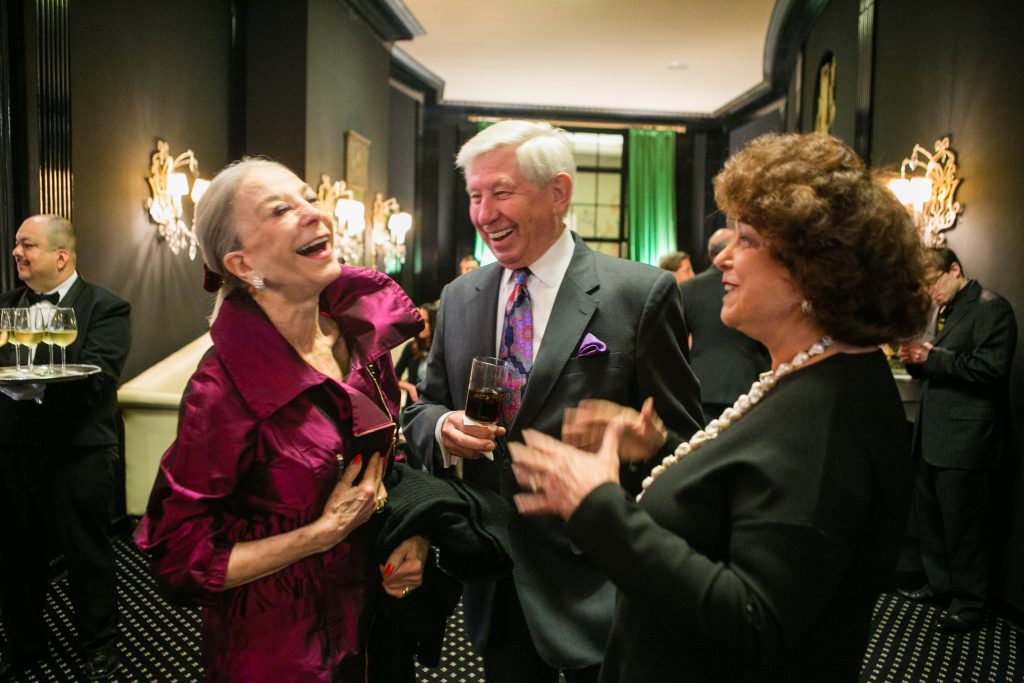 And here is Cynthia Olson with the Kerns.
George Jewel, Nena Ivon and Ken Norgan were among others who had a very good time while toasting the Kerns.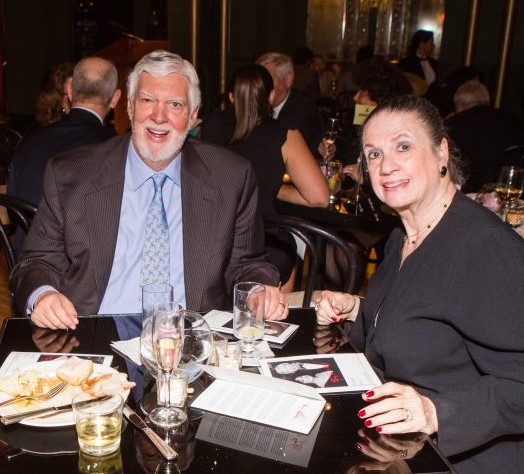 Ralph and Helen Applegate during the Kern evening.
Marc Schulman, second from left, was toasted with his wife, Maureen, two years ago. Eli's Cheesecake Company, founded by Marc's father, restaurateur Eli Schulman, has become a local institution under Marc's leadership. Rich Melman, left, and Bill Marovitz, here with Stanley, were among those who joined them.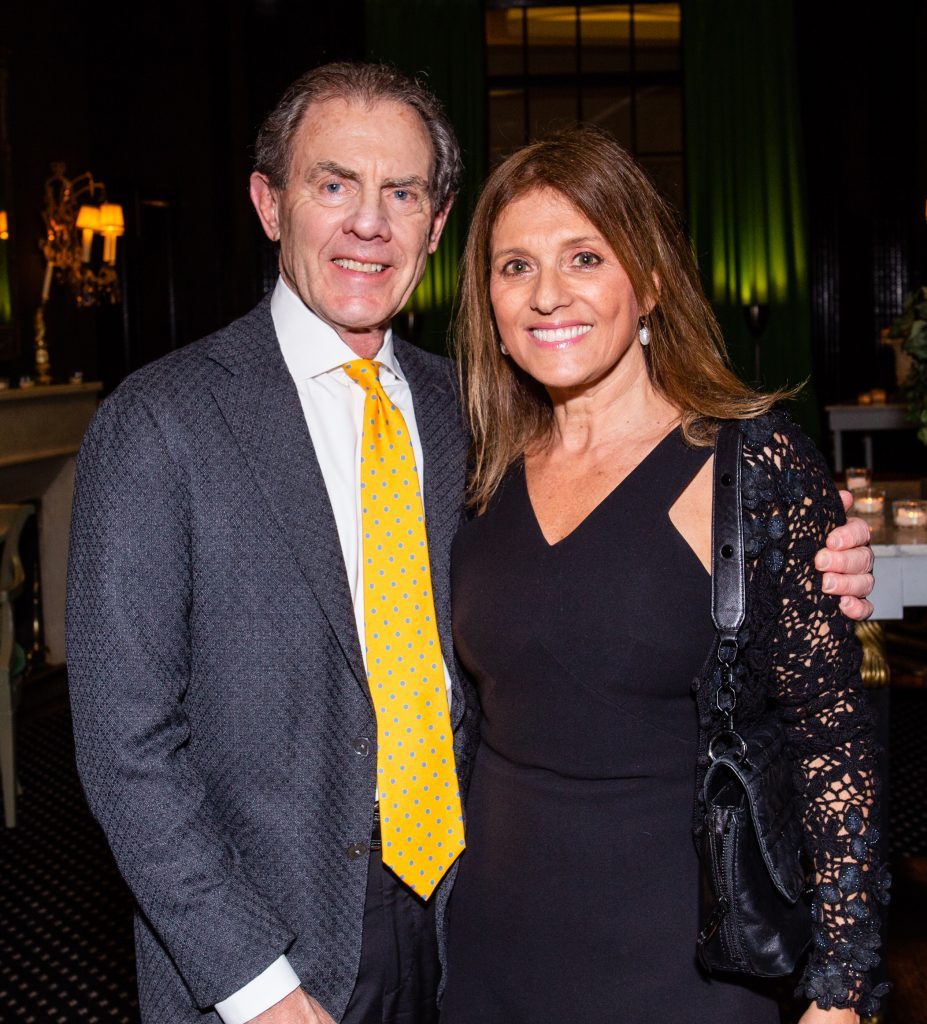 Former Quaker Oats CEO Bill Smithburg and his wife, landscape architect Maria Smithburg, during the Schulman evening.
Edited by Amanda K. O'Brien
Photo Credit: Bob Carl, Linda Matlow, John Reilly, Francis Son