By Michelle Crowe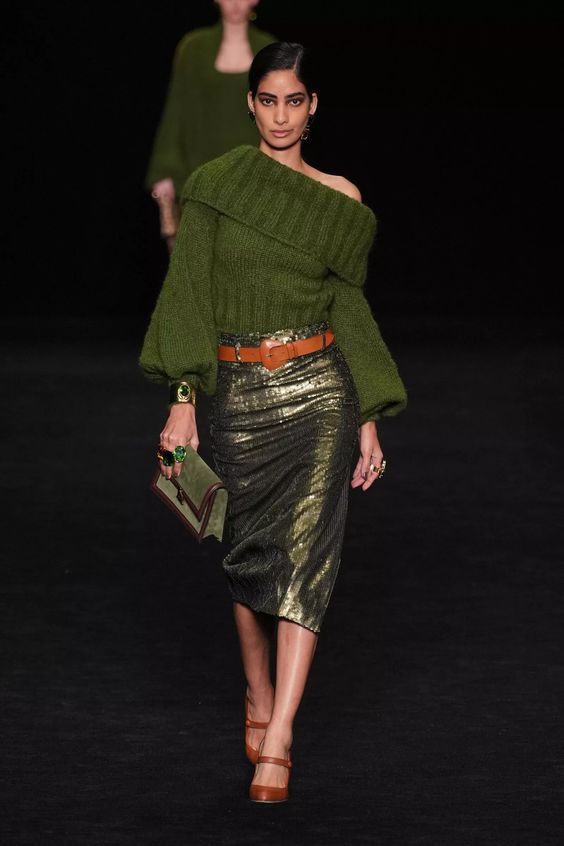 Luisa Spagnoli's runway was filled with the most wonderful, colorful looks.
Labor Day, the most bittersweet holiday weekend of the year is upon us and while watching summer fade away under the light of the supermoon will be on the agenda, likely so will shopping.
As the days grow shorter, the urge to don wildly patterned floral frocks diminishes, and the desire for rich, cozy solid colors grows stronger. Though our fluctuating temperatures might keep us out of sweaters and outerwear for a few weeks, it's a banner season for knits, trousers, and all the most beautiful coats.
Michael Kors sweater, balmacaan, and complementary skirt.
Many of the collections are streamlined, culled down to the essence of chicness. Perfect sweaters made modern by subtle details fill many of the collections. Trousers are cut to turn heads. Dresses are as simple as can be, but that's the genius. When a dress is a beautiful blank canvas, it serves as an intriguing background for extraordinary jewelry and the best base for a coordinating or complementary coat.
Sweater and full skirt from Officine Generale.
When these seasons of easy-to-wear, timeless good looks grace the runways and the racks, it can be challenging not to go overboard and snap up every last gorgeous piece. After all, even the most match-challenged among us can run the amortization on a gorgeous gray skirt or lovely hand-knit sweater. In extraordinary in a year like this, when every very look is more swoon-worthy than the last, it might be worth bumping the budget up a bit. Minimalists and everyone who loves the timeless appeal of monochromatic dressing will love the collections this fall and will certainly enjoy wearing all the dreamy solid color ensembles.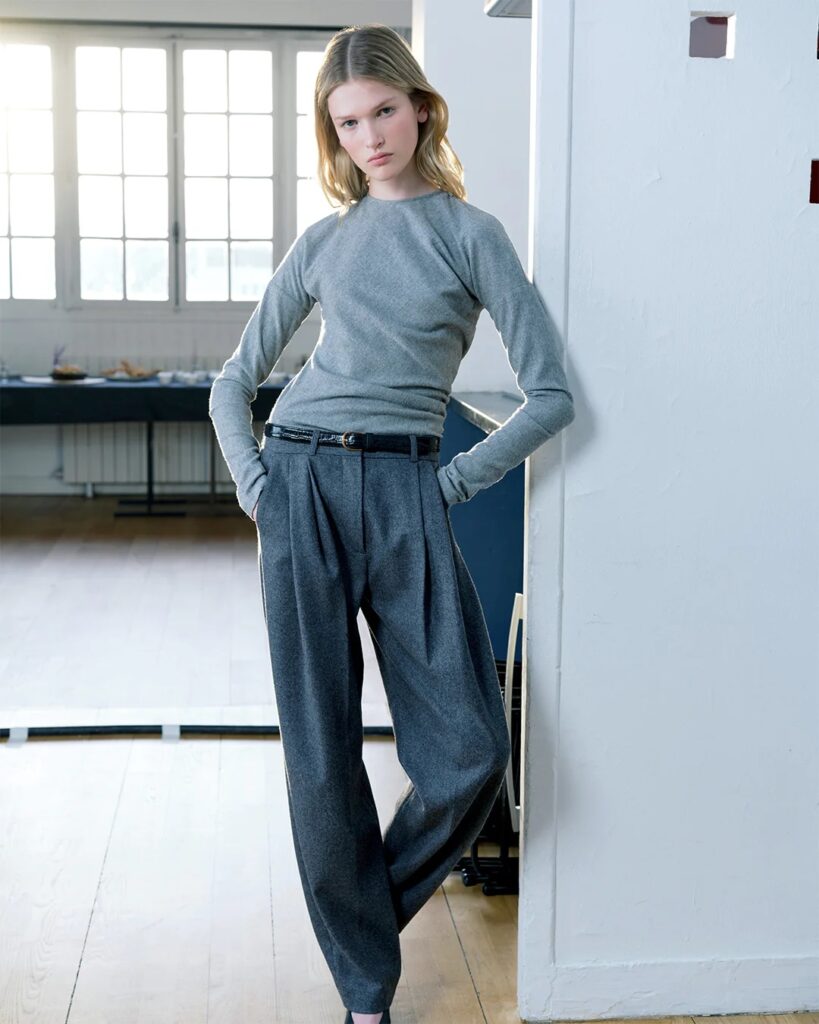 TOTEME masters minimalism with a twist.
And next spring, after the gray days have passed, everyone will be just as excited for the return of pattern, multiple colors, and florals. That's the fun of fashion and the beauty of the changing seasons.
Michael Kors cape and dress.