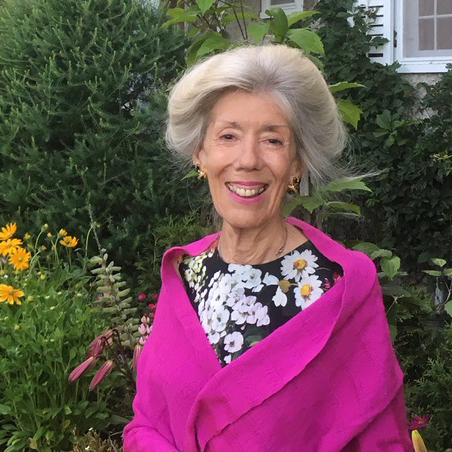 By Judy Carmack Bross
Exterior of the Joan and Paul Rubschlager Building
The new $100 million Joan and Paul Rubschlager Building at RUSH University Medical Center opens its doors September 30 for the Woman's Board's 2023 Fall Benefit entitled "Pillars of Impact, Stories of Service." Filled with glass and light, research and great promise, there could be no more apt venue to show friends and donors what the Woman's Board is all about.
Fall Benefit Chair Melissa Hennessy
Benefit Chair Melissa Hennessy, a Board member for almost 20 years, told us that the Woman's Board wanted to go right to the heart and the home of their efforts in presenting the event.
"We wanted to honor the Rubschlagers and also to have the event on campus to showcase this incredible building, soon to be filled with researchers, doctors and state of the art results," Hennessy said.  "Guests will view a display of our 'Six Pillars,' representing the areas of impact where RUSH is directing its focus – cancer, neurosciences, bone and joint, health equity, education and workforce development, and innovation – as well as read about patients' own experiences at the hospital. Funds raised that night will go to RUSH's investment in the six pillars."
Hennessy said that some RUSH doctors and residents, several of whom also work in community shelters and clinics, and medical students also engaged in community outreach will be in attendance.  "A special guest will be Eunice Reed, a patient experience specialist at RUSH, who first began as a volunteer greeter following her husband's cancer treatment at the hospital. She now continues as a beloved staff member, assisting people who are perhaps on their own or feeling anxious as they enter the hospital. RUSH President and CEO Dr. Omar Lateef has said anyone walking into RUSH should know that someone will be there who wants to help them."
Lobby of the new Rubschlager Building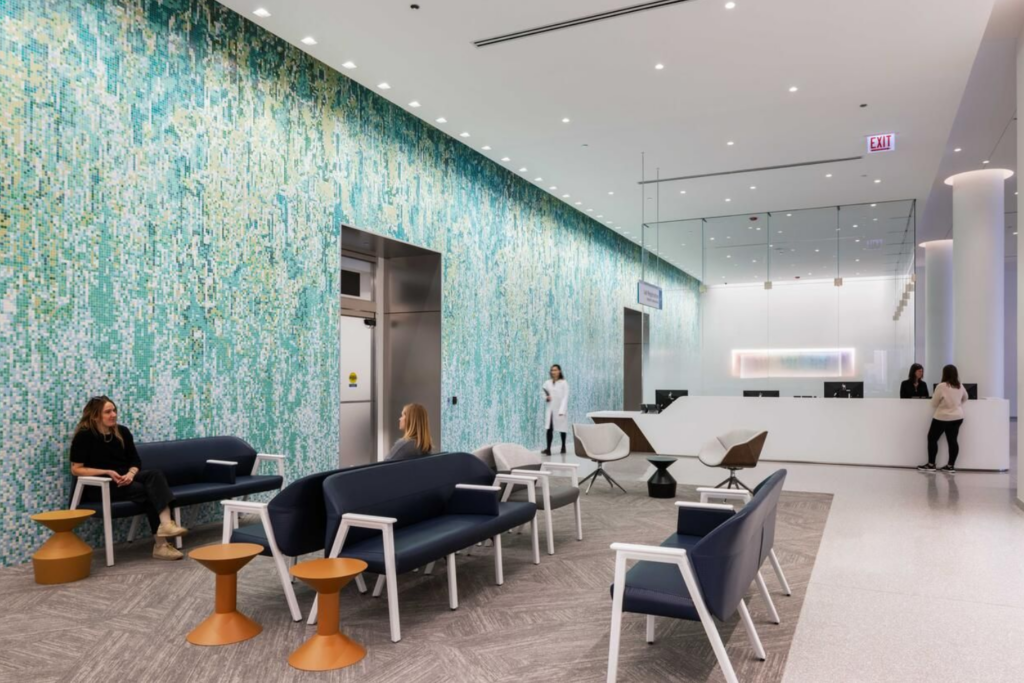 Lobby of the new Rubschlager Building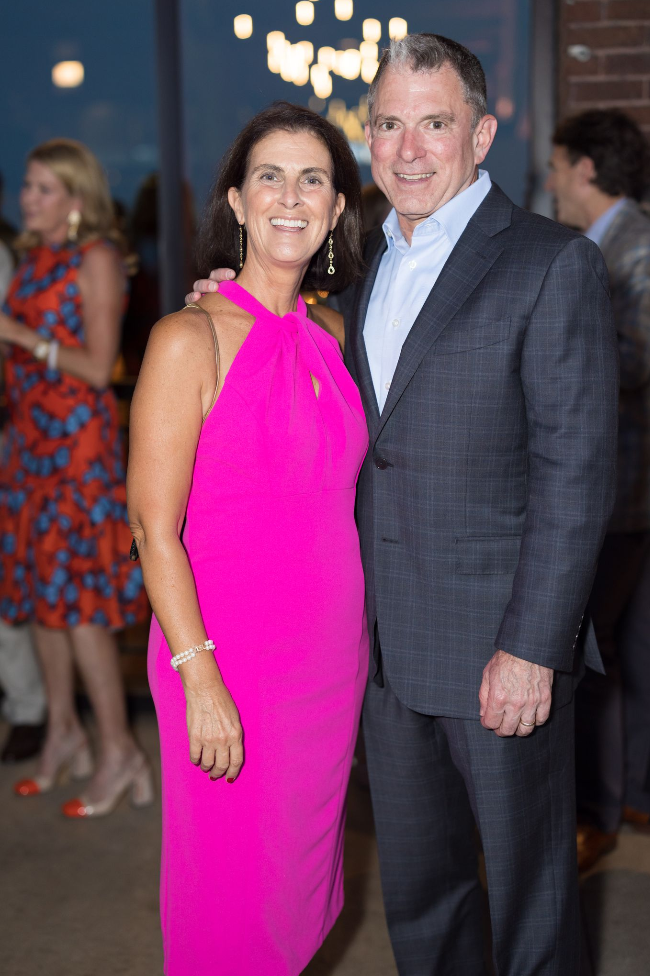 Melissa and Dr. Joe Hennessy
The wife of Dr. Joe Hennessy, a physician in internal medicine at RUSH, Hennessy has worked at Hartline Investment Corp. for 27 years as an equity researcher.  She is the mother of five adult children, all born at RUSH.  "I am more of a type that likes to sit and do my spreadsheets, so planning the event is a very different experience for me. The Fall Benefit is the first event I have chaired by myself.  Working with Woman's Board members has been wonderful.  Everyone pitches in and I am so grateful for this commitment, emotional and mental backing, and great advice.  Our Woman's Board President Wendy Herb really is the most supportive person and is like a co-chair on this event.  She has more energy than a thunderstorm and tornado all rolled into one, and we are so lucky to have her!"
Benefit Chair Melissa Hennessy (right) with Woman's Board Chair Wendy Herb


"One of my goals was to create a more reserved atmosphere in this beautiful space to encourage conversations about all the fabulous innovations and services at RUSH," she said.  We will have a harpist playing and then the incredible opportunity to observe speed painter Michael Israel's creation as it evolves. The results of the live painting will be a surprise."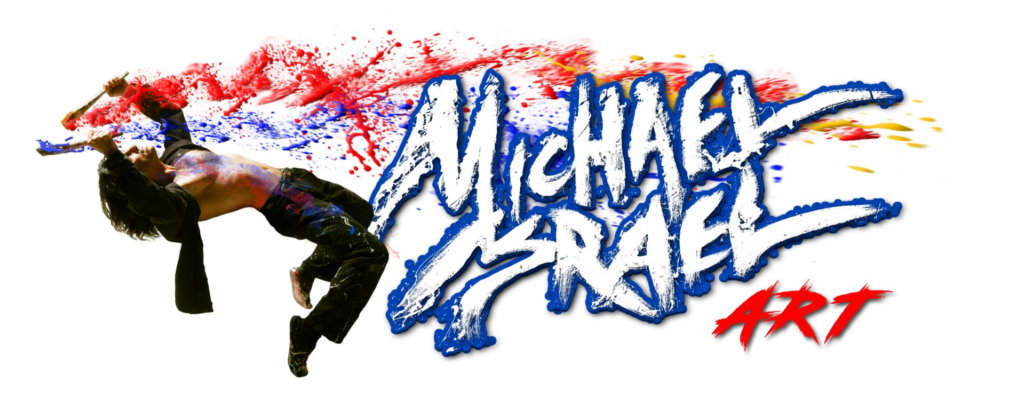 Michael Israel, Speed-Painter
Israel, recognized as an artist, performer and humanitarian, was recently described as "Cirque de Soleil meets Picasso."  He will create two works of art at the event and bring along an extra three to be auctioned off that night with proceeds benefiting RUSH. "These are big paintings that he creates in 8-10 minutes, and part of the fun is watching and trying to guess what he is painting," Hennessy said.
Raffle prizes include tickets for Broadway in Chicago, dinner at Piccolo Sogno, a gift cards to Lester Lampert Fine Jewelers and to Maria Pinto, a day at The Club at Strawberry Creek, wine and spirits tastings, cooking classes, a stay at The Peninsula Chicago and so much more.
We love these photos from previous RUSH Woman's Board  Fall Benefits.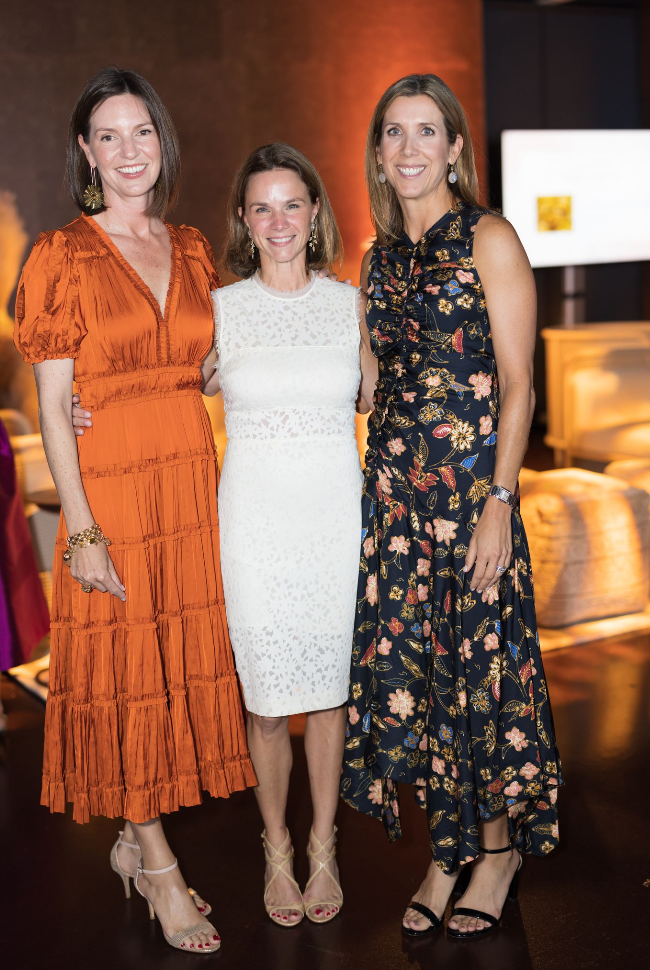 Sarah Alshouse, Susanna Ver Eeke and Nicole Mooney at the 2022 Rush Woman's Board Fall Benefit
Margaret Nelson and Read Lanctot at the 2022 Rush Woman's Board Fall Benefit
Heather Martin, Jill Erwin, Nina Esshaki and Suzanne Nelson at the 2022 Fall Benefit
For Further information visit:: https://thewomansboard.org/event/2023-fall-benefit/