By Judy Carmack Bross
"There's something iconic about the Golden Age of movies and the stars who were attached to those films. The incredible dancing also doesn't hurt to increase the dazzle! My mother had a joy that shone through when she performed and that seems to still resonate with a lot of people."  Princess Yasmin Aga Khan.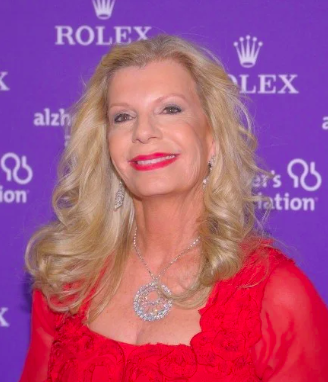 The love of a Princess for her forever famous movie star mother has inspired the raising of over $85 million for care, support and research efforts into the disease that destroyed her life at too young an age.
 As the 35th annual Alzheimer's Association Chicago Rita Hayworth Gala approaches at the Four Seasons Chicago on May 13th, the Princess spoke with Classic Chicago about Rita Hayworth.  Dubbed "the Love Goddess," star of 61 movies, dance partner with Fred Astaire, and the wife of Orson Wells and Prince Aly Kahn, Hayworth's early-onset Alzheimer's cut short a trajectory of Hollywood golden age glamor. The Princess told us about the galas she started in both Chicago and New York and shared memories of her mother whom she remarkably resembles.
"I am forever grateful that my mother was able to attend both my high school and college graduations. Spending that time with her and having her celebrate those key life moments with me is something I will never forget," Princess Yasmin Aga Kahn told us.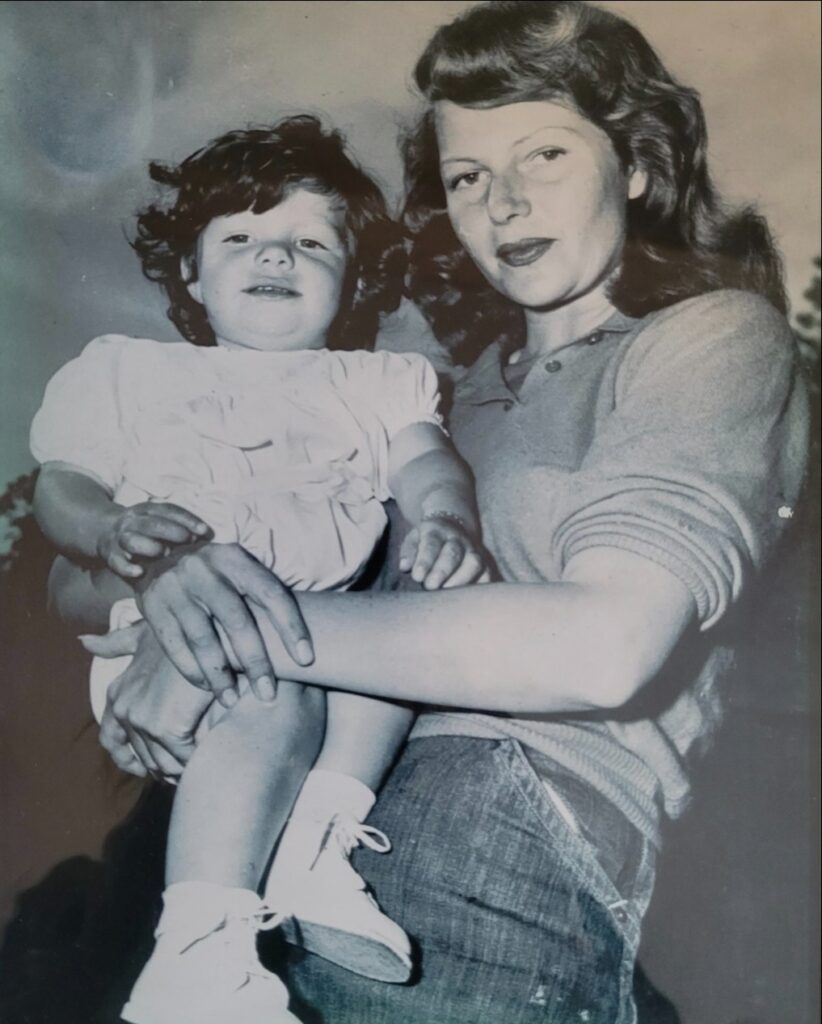 In Chicago author Rebecca Makkai's current bestseller I Have Some Questions for You, the protagonist speaks of Hayworth's early days of being pushed by her father when she was then Margarita Cansino of Brooklyn be a Hollywood dancer proving that Hollywood legends never fail to fascinate. Her most famous movie "Gilda" still defines femme fatale for film buffs. Her daughter Yasmin took her grief when her mother died in 1987 to motivate millions around the world with her story.
The Princess not only possesses the outright glamor of the woman considered the most famous redhead in the movies whose dance partners included Fred Astaire—who once said Rita was his favorite dance partner–and Gene Kelly, she also inherited the love of dance.  
"I adore dancing! My favorite part of all of our events is at the end of the night when everyone just lets loose and has a great time dancing to hits from all different decades. Dancing brings joy to people, and my mother obviously knew that quite well!"
This year's Chair Tara Gibney, a member of the Alzheimer's Association Chicago Rita Hayworth Gala Steering Committee and the Head of Human Resources for Work Dynamics at JLL, promises that there will be much time for dancing to the music of the internationally renowned Chicago cover band Maggie Speaks at the Gala.
Like Classic Chicago, Gibney is awed by the Princess's three decades of determination to aid families suffering from the effects of the disease and to promote research. 
"I'm excited to be chairing the Alzheimer's Association Chicago Rita Hayworth Gala for its monumental 35th year," Gibney, whose grandmother died of the disease and whose parents' lives were greatly impacted as caregivers, said. "As a witness to the impact of this disease, I am humbled by the commitments caregivers make every day. For the millions of families affected, this is an incredibly important cause that we put our time, energy and support into as the numbers are staggering and are only expected to rise in the coming years."
WGN-TV anchor and investigative reporter Lourdes Duarte will emcee the evening.  The event will include a cocktail reception, silent auction, dining and dancing as well as a special mission moment. Kerry Peck and Peck Ritchey, LLC will be recognized with the 2023 Alzheimer's Association Philanthropy Award for their commitment to the Alzheimer's Association and dedication to Alzheimer's Disease Planning and Elder Law.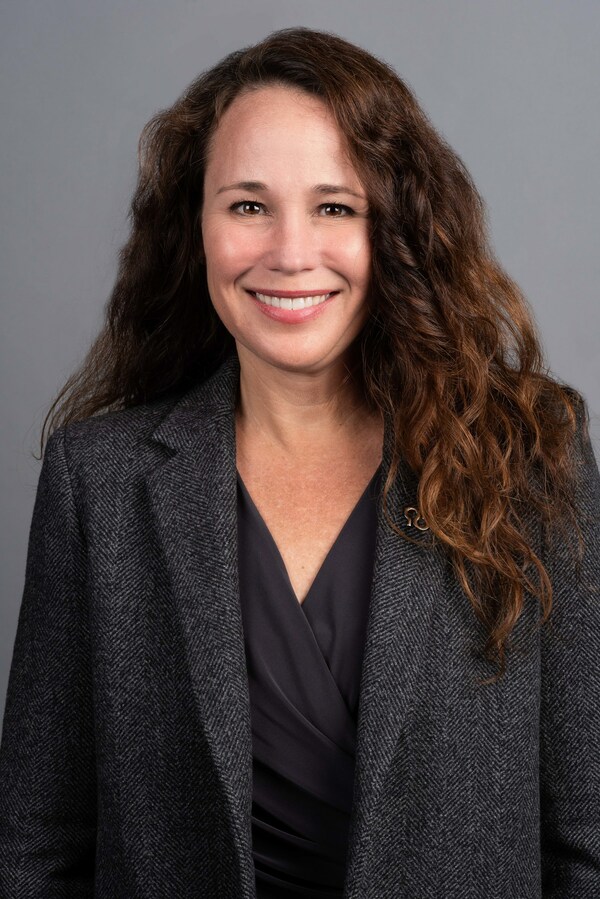 Dr. Joanne Pike serves as the new President and CEO of the Alzheimer's Association headquartered in Chicago. In Illinois alone, there are more than 230,000 people aged 65 and older living with Alzheimer's, with more than 312,000 Illinoisans providing unpaid care to a loved one with Alzheimer's.
Princess Yasmin Aga Kahn spoke with passion about current research in the field:
"My enthusiasm is stronger than ever. After nearly 40 years of fighting this fight, I am so proud that we have two new FDA-approved drugs and over 140 unique therapies today that are being tested in clinical trials that target multiple aspects of Alzheimer's biology. It has been a long road, but I feel hopeful for the future and I know that we won't stop until there is a cure and no other families have to experience this devastating disease.
Here's more about taking her mother's memory and making it into a movement to end Alzheimer's.
CCM:  How did you first decide to honor your Mother in this truly successful and lasting way?
"My fight to end Alzheimer's began in 1981 when my mother, actress Rita Hayworth, was diagnosed with the disease. After her diagnosis became public, as her caregiver I made the decision to share her story in the hopes of helping others. I knew this would become my life's work. I started the Rita Hayworth Galas in her honor with the first one taking place in 1984. Since then, the event has evolved into the New York Imagine Benefit, built on the legacy of the Rita Hayworth Gala, and the Chicago Rita Hayworth Gala, which together have raised over $85 million to advance the mission of the Alzheimer's Association."
CCM: I know that you have attended many of the Alzheimer's galas here and what do you think is most successful about them? Tell us a little about your experiences here.
"To me, it's the people and the community that supports these events who are the most important piece. The Alzheimer's Association is headquartered in Chicago, so it feels like a hometown party every year with everyone on the dance floor at the end of the night, fighting for a cause they care about and having fun while doing it."
CCM: What was it like as a child of someone with Alzheimer's? What was the process of your thoughts as you realized what was happening?
"I was away at boarding school in high school when my mom started exhibiting 'odd' behavior. She would ask me the same questions and seemed very confused. I was concerned, but had no idea what to do. After I graduated college and moved to New York City, things got progressively worse and since my mom was in Los Angeles, I felt helpless. In 1975, my mom suffered a collapse and I decided to relocate her to New York.
"We officially got the Alzheimer's diagnosis in 1981 and I was relieved to put a name to what was going on. Shortly after her diagnosis was shared publicly, a man by the name of Jerome Stone reached out to me to join a group he was putting together of individuals going through the same situation that I was. That group became the Alzheimer's Association and I am forever grateful to Jerry for bringing me into this family, helping me to know I wasn't alone in this journey with my mother and for giving me a way to channel my passion in this fight!"
CCM: Do you have a message or recommendation for families dealing with this horrific disease?
"Don't wait to ask for help. Families do not have to go through the depths of this disease alone. The Alzheimer's Association is there for you every step of the way. From its free, 24/7 Helpline (800.272.3900) to robust website (alz.org) to education programs and local support groups to ways to get involved and be a part of the fight against this disease." 
CCM:  Are there statistics or other information that you would like to share about Alzheimer's?
"The statistics around the impact of Alzheimer's are startling and continuing to grow — and are growing fast. The Alzheimer's Association's '2023 Alzheimer's Disease Facts and Figures Report' revealed that more than six million Americans are living with Alzheimer's disease including the more than 230,000 in Illinois. By 2050, the number of people with Alzheimer's is projected to rise to nearly 13 million. Additionally, more than 11 million family members and friends are serving as dementia caregivers."
CCM: Tell us about your life today. What do you enjoy doing?
"I love spending as much time outdoors as I can. Golfing and skiing are two of my favorite pastimes. I enjoy taking in the beautiful scenery on a course or on top of a mountain. There is nothing like it!"
CCM:  Are there physical and mental exercises that you would recommend to keep our brains as healthy as possible?
 "Both golfing and skiing challenge me physically and mentally. What I'd suggest is that people find hobbies or habits that they enjoy doing that can also benefit their mind and body. Then it will be something to look forward to and that can also be good for your overall health."
For more information and to purchase tickets, visit: alz.org/chicagogala