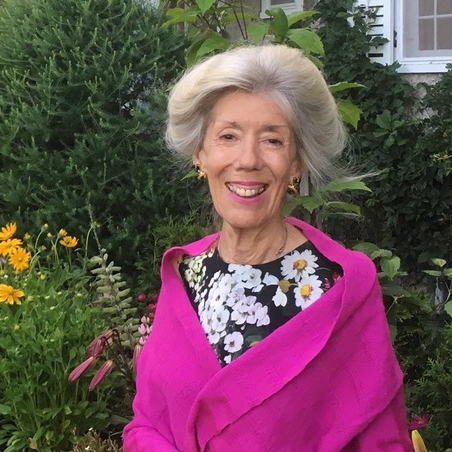 By Judy Carmack Bross
"It was a lightning bolt when we learned that two of our four children had developed Bipolar Disorder.  Over time our focus expanded from what we could be doing to get better treatment and better solutions to how to help young people with Bipolar Disorder not only get healthy but also lead purposeful and meaningful lives."  -Kent Dauten
Kent and Liz Dauten
An invitation on a sea of daisies announces the opportunity to celebrate Kent and Liz Dauten, true heroes among us. Philanthropists, activists, parents with purpose, they will receive the Shining Star award at The Ryan Licht Sang Bipolar Foundation 17th annual Medical Briefing Luncheon May 10 at the Casino. Known as one of the loveliest luncheons in town, it is also lauded for getting to the heart of its mission, providing cutting edge information on Bipolar Disorder from the leading experts in the field.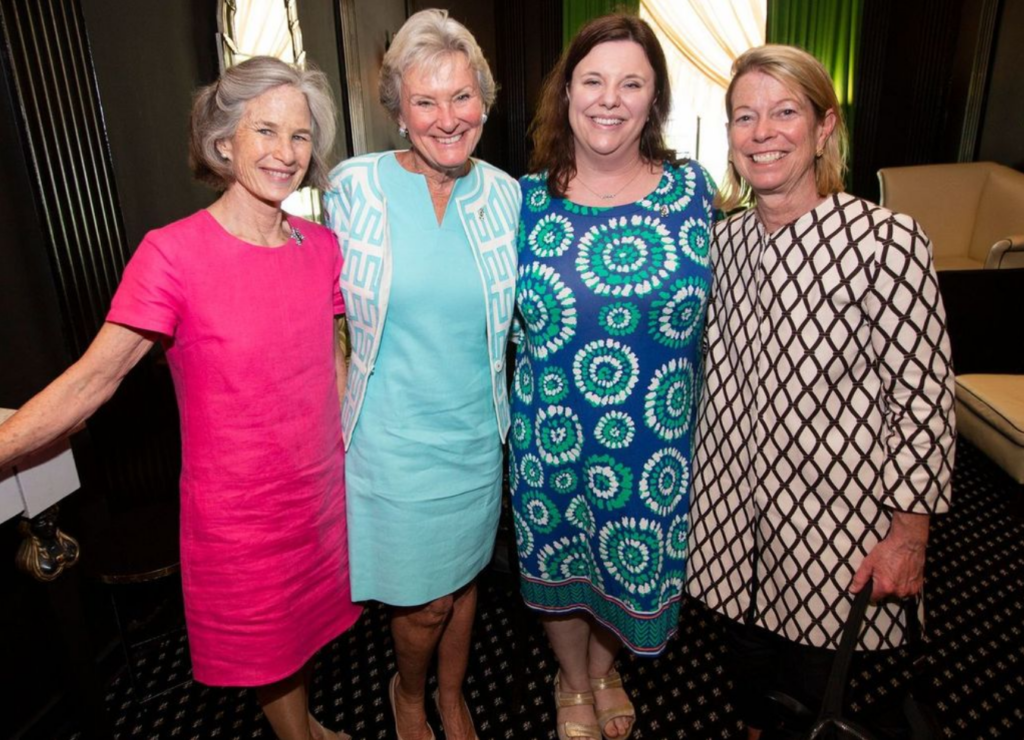 Amy Morro, Liz Dauten, Jenna Toan and Susi Rowe at the Foundation's 2022 Luncheon
Mary Ellen McGrath, Amy Morro and Liz Dauten at the 2012 Luncheon
Founders of the Dauten Family Center for Bipolar Treatment Innovation at Massachusetts General Hospital in Boston, the Dautens have recently joined with Google co-founder Sergey Brin and Roblox founder David Baszucki and his wife, author Jan Ellison Baszucki, to form "BD²: Breakthrough Discoveries for Thriving with Bipolar Disorder."
Underwriters of the highly-acclaimed Ken Burns docu-series "Hiding in Plain Sight: Youth Mental Illness," they attended a screening of the documentary in June 2022 at the White House hosted by First Lady Dr. Jill Biden. "It was obvious that it is an area she cares a great deal about, that it was very personal to her," Liz said. "Ken Burns and his team produced a fine documentary, but there is also a huge educational component to the docu-series that can be used by teachers and communities.  With PBS, it was not just a one and done. As he prepared for the documentary, Ken Burns assembled young people with Bipolar Disorder who were incredibly articulate in what they were able to present about themselves. They have had a very significant illness for much of their lives, an illness where there is much misunderstanding. It really pulls at your heart strings."
Kent told us more about what they have learned as a family.
"We didn't pick being part of the Bipolar world—it picked us.  To be impacted by something so significant realigns your priorities, it becomes your driving motivation. We have found so many people who have a family member who has been affected. We were not interested in just building a building; rather, we wanted to provide more resources to the leading clinic, which is at Mass General. We debated whether or not to put our name on (the Dauten Family Center), but we decided that it was important for us to be public about our support in order to help erase the stigma around Bipolar Disorder.  We have been very happy to see what the Center accomplishes daily."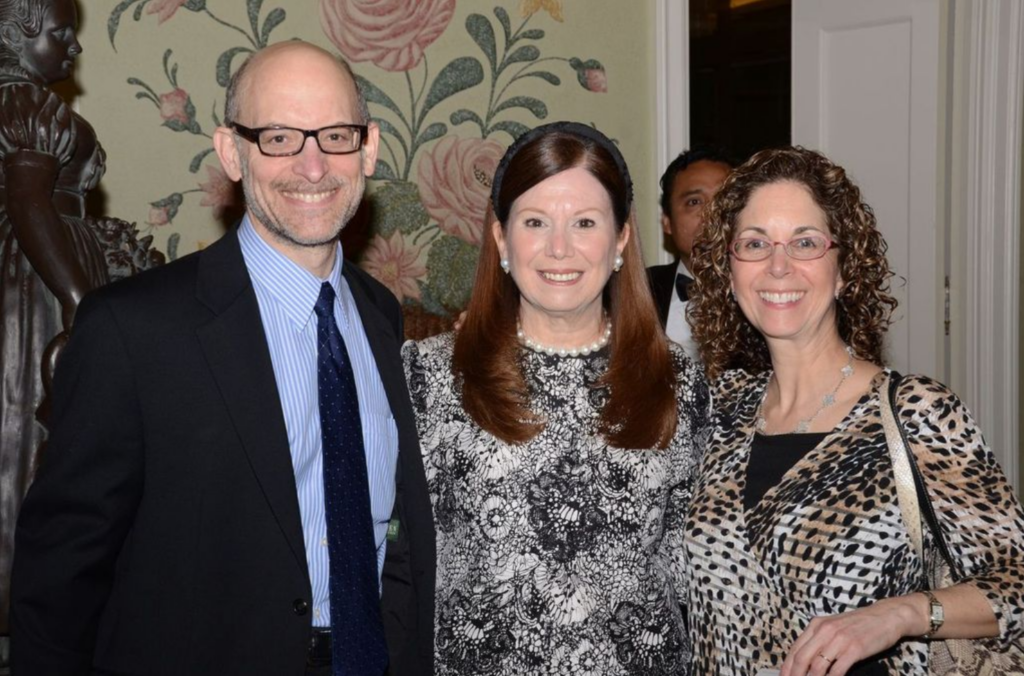 Dr. Andy Nierenberg with wife Karen Blumenfeld (right) and Joyce Sang (center) at the 2012 Luncheon
Kent described Joyce and Dusty Sang, who began the Foundation in the memory of their son Ryan Licht Sang who had early onset Bipolar Disorder and died at the age of 24, as "constant beacons of hope, constantly fighting the stigma attached to this diagnosis."  To Liz Dauten:  "The Sangs are so empathic, they realize how much the whole family is suffering and constantly address their needs."
As they finalized plans for the Medical Briefing Luncheon, Dusty and Joyce Sang wrote about why the Dautens were chosen as this year's Shining Stars:
Dusty Sang will moderate the panel discussion at the Foundation's 2023 Luncheon
"Kent and Liz Dauten's commitment to The Ryan Licht Sang Bipolar Foundation has been steadfast in helping the Foundation to spread awareness, understanding, and research for individuals living with Bipolar Disorder. Through their advocacy and philanthropy, they have facilitated groundbreaking advancements in the understanding and treatment of this complex illness of the brain. Their ongoing efforts have not only helped countless individuals and families affected by bipolar disorder, but have also fostered a more compassionate and informed society."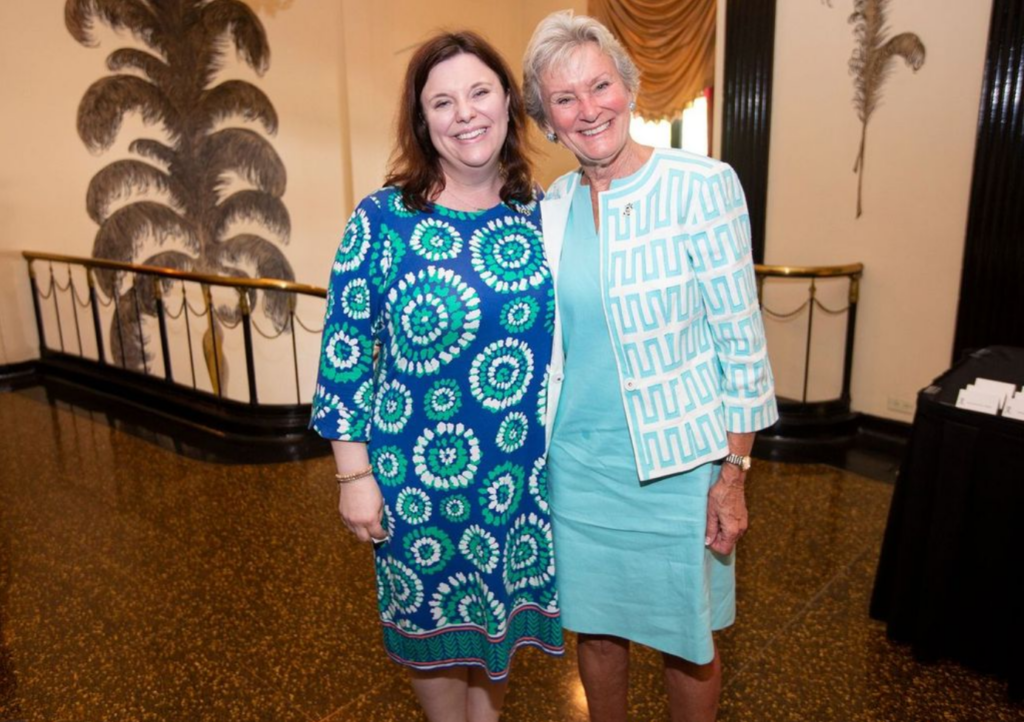 Liz Dauten with daughter Jenna Toan (left) at the Foundation's 2022 Luncheon
The Dauten Family Center's mission is to provide quality clinical care, conduct clinically informative research, and educate colleagues, patients, and the greater community about Bipolar Disorder and to help families cope.
Dr. Andrew Nierenberg, who is Director of the Dauten Family Center, will serve as a panelist at the upcoming Medical Briefing Luncheon.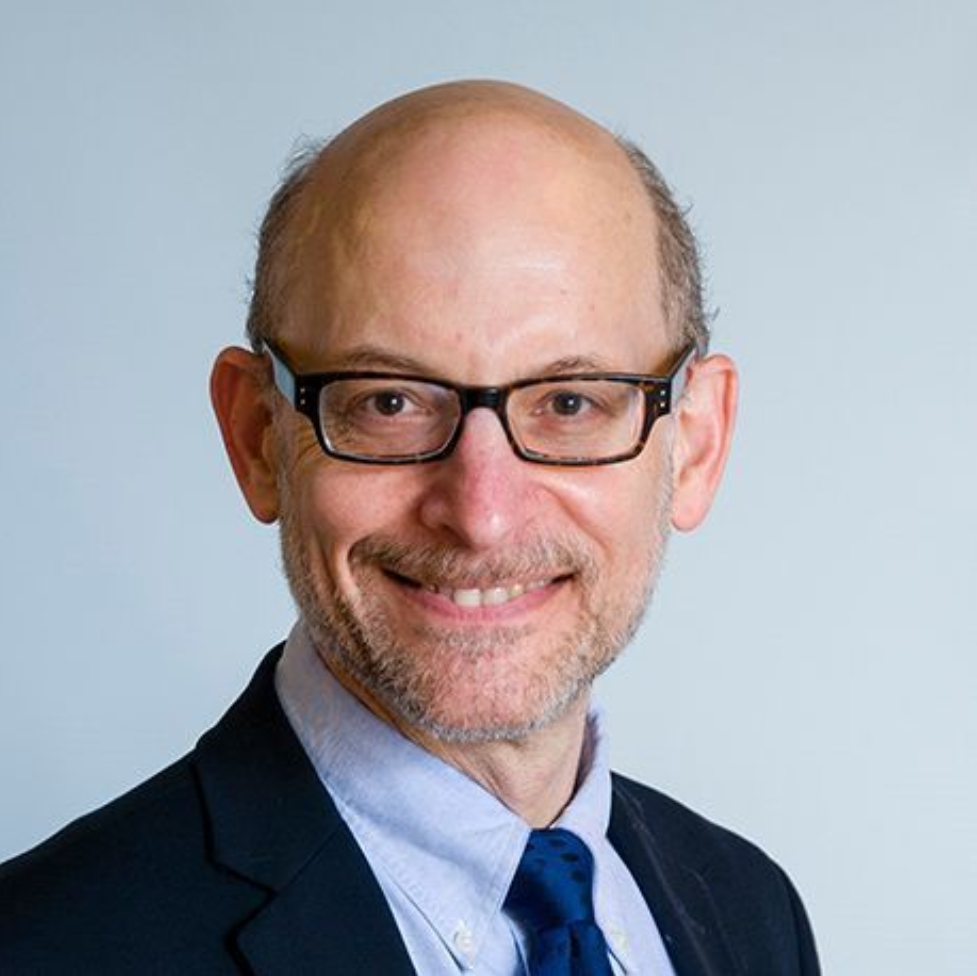 Dr. Andy Nierenberg will serve as a distinguished panelist at the 2023 Luncheon
"Liz and Kent Dauten's philanthropic support has transformed my career as well as my colleagues' careers. Their support provides financial stability in an uncertain environment and allows me and my colleagues to pursue innovative projects and collaborations which we otherwise would not be able to do.
"Federal funding for research on Bipolar Disorder has decreased dramatically in the past 20 years. At the same time, the results of treatments have not improved. With more than two percent of the population having bipolar disorder at a cost of over $200 billion per year, it is urgent and critical to get better treatments and use current treatments optimally.
"The work of the Dauten Family Center is so important because bipolar disorder is a common, complex, and chronic condition in which abnormal mood states, such as mania and depression, with or without psychosis, often profoundly disrupt the lives of affected individuals and their families. People with the disorder want meaningful and productive lives. But this goal remains elusive due to recurrent episodes and residual symptoms, a scarcity of quality clinical services and severe limitations of existing current treatments. Individuals who have bipolar disorder and their families deserve better treatment options and better outcomes."
One of the Dauten Family Center's newest initiatives is to create a "Learning Health Network," which is a consortium among clinicians to compare notes about treatments and best practices and to elevate the standard of care.  It currently takes an average of 17 years for the latest standards to be disseminated to clinical practices, so this will help to speed the process.
The Dautens' newest project, BD Squared, has four main pillars: a longitudinal study of approximately 4,000 people with Bipolar Disorder; large, long-term grants for funding collaborative research by experts; increased genetic testing among individuals in order to better understand genetic markers; and an analysis of brain tissue from deceased patients who had Bipolar Disorder.
Robin Nusslock, Associate Professor of Psychology at Northwestern University, will also serve on the panel, to be moderated by Dusty Sang. His research examines neural circuitry underlying positive and negative emotional states and how they are disrupted.
Although they are this year's Shining Stars, the Dautens told us they anticipate "turning the tables on the Sangs," talking about all they have accomplished. "We always look forward to the Luncheon because you get a real sense of progress as you learn about the cutting-edge research in the field," Kent said.  "Dusty and Joyce have been fighting so long and have accomplished so much."
For more about the Medical Briefing Luncheon, please visit www.ryanlichtsangbipolarfoundation.org.