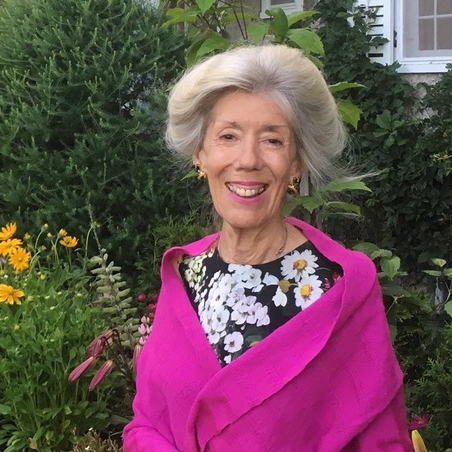 By Judy Carmack Bross
I recently came across an urbane and witty old friend in the place he loved best.
Although the place was intimate, thousands will be sharing my spot when they enter the Art Institute of Chicago's Gallery 221. In this jewel box of a room visitors will discover Julius Lewis and his love affair with 19th century plein air paintings demonstrated by the four landscapes from his collection bequeathed to the Art Institute. If paintings could talk, the delightfully droll Lewis would leave new friends with a hint of elan and encyclopedic brilliance.
Lewis, who died in July 2018, was a member of the Art Institute's board and longtime chair of the Committee on European Painting and Sculpture. The collector and Sonnenschein Nath & Rosenthal law partner impacted the University of Chicago and The Alliance Francaise de Chicago with his philanthropic leadership as well. His Art Institute bequest of 10 paintings will rotate in room 221. Among the other landscapes in the gallery are others that Lewis helped to acquire through his fundraising efforts.
Julius Lewis
A picture postcard of a gallery, it is lined with works by landscape artists from several different European countries who fell in love with Italy on their visits there in the late 18th and early 19th centuries. They painted outdoors on small canvases for the most part and with a great sense of immediacy.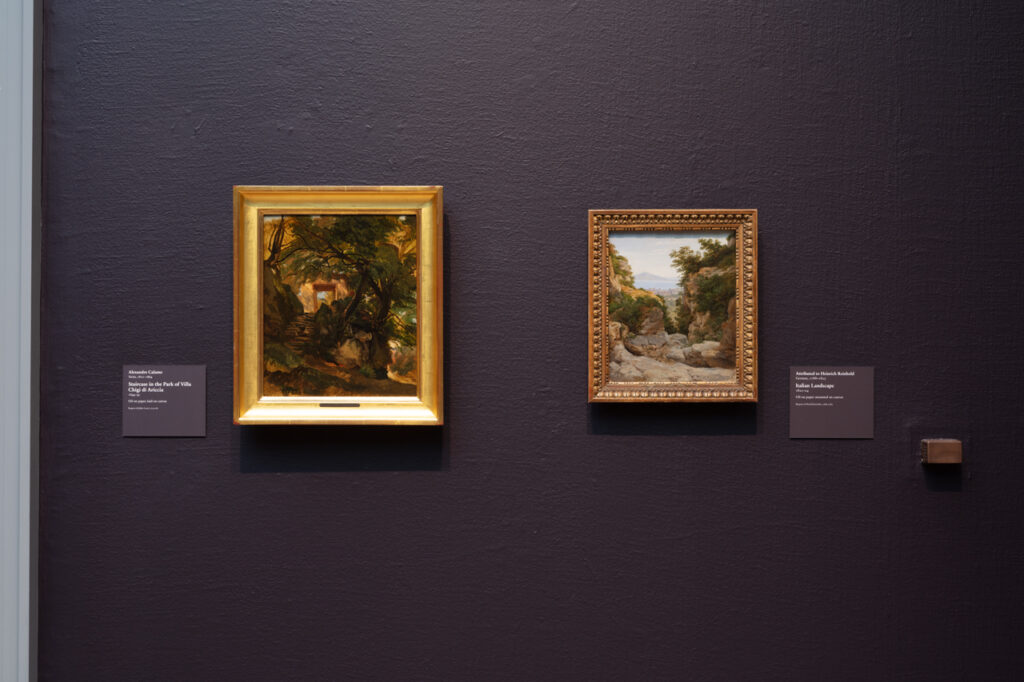 Someone close to Lewis said at the time of his death that despite his collecting of the works of others, friendship was his best canvas.  New Year's Day will forever seem a little empty without his annual party at his Gold Coast home where curators, neighbors, old and new friends, and collectors gathered at his favorite buffet and specialty eggnog.
 Two of Lewis's old friends and colleagues: Gloria Groom, Chair of European Painting and Sculpture, and Emerson Bowyer, Searle Curator of European Painting and Sculpture, recalled the joie de vivre of an occasion at Lewis's.
"When I came to the Art Institute in 2017 Julius invited me for cocktails on Friday afternoons and this became a tradition," Bowyer said.  "His two beloved Westies were always part of the scene and the paintings were hung around the living and dining rooms, it was all of a piece. He had exquisite taste and knew all the dealers. In the late 18th and early 19th centuries it was easy for European painters to visit Italy. His paintings have a very immediate feel to them. There were certain locales that many wished to paint and Julius's are extraordinary examples of those painted outside right on the spot."
Alexandre Calame, Swiss, 1810-1864, Staircase in the Park of Villa Chigi di Ariccia, 1844/1845 
François Le Moyne, French, 1688-1737, Appenine Landscape, circa 1730
Félix Ziem, French, 1821-1911, Venice from the Riva looking toward the Piazzale San Marco, circa 1890
"He was always thinking about our department and how to replenish it:  he loved the Old Masters. He was forever our hero, and his goal was to strengthen our collection. His extensive knowledge was book-ended by his ability to gently but persuasively fundraise for the department," Groom said.  "He  loved Italy (Rome, Venice, Florence), and Paris where he went frequently. His knowledge was very strong in so many areas—German, Austrian, Danish paintings.  And he kept up with exhibitions and read everything about the artists he admired.  He was a well-informed collector-connoisseur with very refined tastes."
Johann Georg von Dillis, German, 1759-1841, A Farmhouse in the Bavarian Alps, circa 1825
Paul Huet, French, 1803-1869, Sur la route de Nice, circa 1844
It is always wonderful to spend time with old friends at the Art Institute, but to be in a room that so captures a grand person like Julius Lewis shows that we never really lose a friend, we can find ways to encounter them in their speciality yet again.