By Samantha Schwalm
One of my mother-in-law's favorite dishes is leg of lamb. She usually roasts it in the oven, and serves it with mint jelly. However, this time we decided to grill the lamb. First, we butterflied the leg of lamb by cutting out the center bone and lamb shank. Please note that any butcher will gladly butterfly any leg of lamb for a small fee. Then, I marinated the meat for one hour in the following: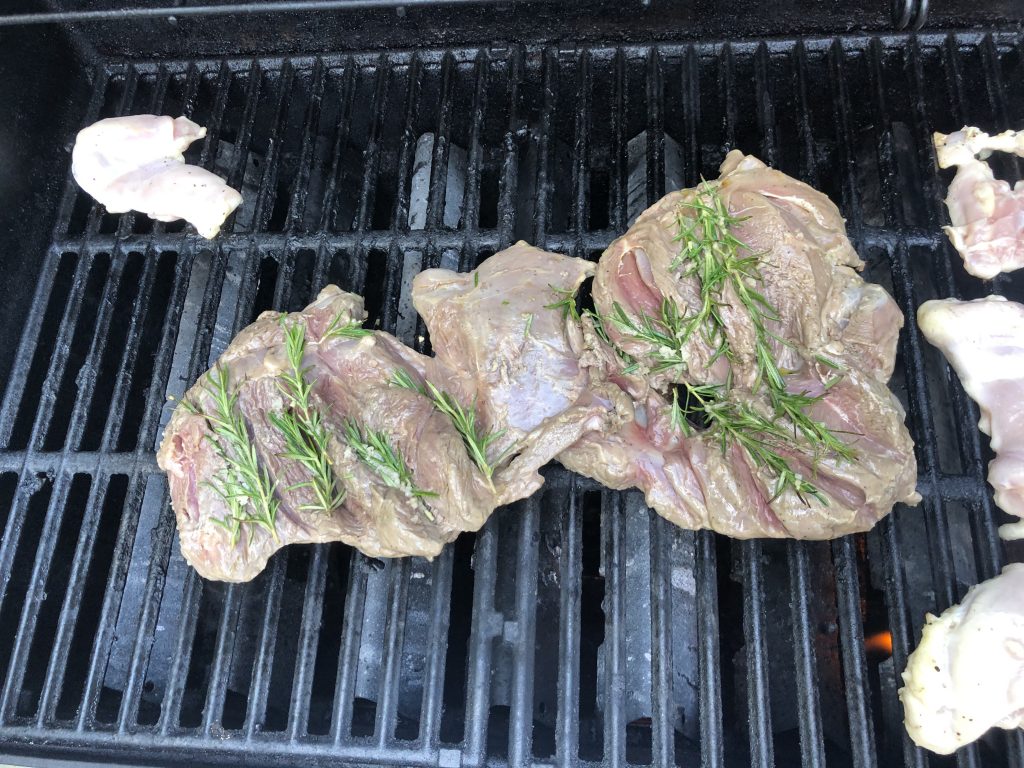 1/2 cup olive oil
1 lemon juiced
4 rosemary sprigs
1 tablespoon thyme 
1 teaspoon salt and pepper
Finally, preheat the grill to 425. Place the lamb on the grill and grill each side for about 10 to 12 minutes until the meat is medium. Take off the grill and let the meat rest for 3 to 5 minutes before slicing. I also served the meat with baked zucchini and summer squash, rice pilaf, and Tzatziki sauce.  
Tzatziki Sauce:
In a blender place
1 garlic clove
1/2 cup cucumber 
1 1/2 cup plain Greek yogurt
1 Tablespoon parsley 
A pinch of salt and white pepper 
Blend until smooth.
Baked summer squash and zucchini:
Preheat the oven to 425. Slice zucchini and squash and place in a greased baking sheet. In a bowl combine 1 cup of breadcrumbs, 3 tablespoons feta, 1 teaspoon thyme, 1/2 teaspoon salt, and 1/2 teaspoon pepper.
Mix in a bowl and pour over the zucchini and squash. Bake in the oven for 25 minutes until golden brown.
I hope you enjoy this meal and if you have any questions please tweet me at @ParisKabatChef.