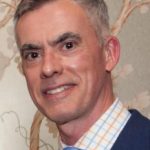 By Philip Vidal
Fellow Chicagoan, Ida B. Wells-Barnett, was featured in last month's WTTW series "The Vote: American Experience". Photo courtesy of WTTW.
The 19th amendment to the Constitution was ratified on August 18, 1920, and granted women full suffrage.  Two Chicagoans were prominent in the suffrage and social reform movements.  Journalist Ida B. Wells-Barnett co-founded the first African American suffrage organization in Illinois, the Alpha Suffrage Club.  The club was instrumental in the election of Chicago's first African American alderman, Oscar DePriest.  She was also a founder of the National Association for the Advancement of Colored People (NAACP).  Ida B. Wells-Barnett was featured last month on WTTW's documentary series "The Vote: American Experience," which showcased the suffrage movement.
The Hull House, founded by Jane Addams, is Chicago's first settlement house and located on the Near West Side. Photo by Jane Adddams Hull-House Museum.
Jane Addams, another suffragette, was the first American woman to win the Nobel Peace Prize.  She was a founder of the American Civil Liberties Union (ACLU).  She co-founded Hull House, Chicago's first settlement house, on the Near West Side.   The East Lake View neighborhood, where I grew up, had an outpost of Hull House, though it was more of a community center than a settlement house.
Our Jane Addams Center/Hull House (now the Lakeview Athletic Club) was at the end of our alley on Broadway. When I was in grammar school, my parents enrolled me in summer day camp there.  I still have the braided key chain I made, and I learned how to swim in the basement pool.  We went on field trips to the Cook County Forest Preserves, where I had my first taste of untreated well water.  Yuk!  Our Jane Addams Center also had a theater that was leased to local theater groups. Back in the 1970s and 80s, Lakeview was a hot bed for Chicago's burgeoning theater scene – including the Organic, Steppenwolf, and Remains theater companies.  I fondly recall seeing About Face Theatre's early productions at the Jane Addams Center.
It's nice to know that summer camps still exist.  After running virtual summer camps earlier this summer, the Chicago Children's Theatre switches to in-person summer camps that run from August 3 to September 4.  And young, aspiring architects might like the Frank Lloyd Wright Trust's virtual summer camps for kids in grades 6-8, August 10-14.  Local gyms also have options:  For example, Lakeshore Sports and Fitness offers traditional and sports summer camps for kids at their Lincoln Park location.
Try all different types of at-home workouts in August with Millennium Park at home. Photo by City of Chicago.
There aren't similar summer camps for adults that I can find.  But there are the weekly virtual workouts offered by the city on Saturday mornings through August 29.  Millennium Park at Home Workouts are a great way to try tai chi, yoga, Pilates and Zumba© in the privacy of your home, without embarrassment in front of others.
"A Most Beautiful Thing" tells the story of the country's first African American high school rowing team from Manley High School on Chicago's West Side. The documentary will be streamed on several platforms throughout the year. Photo by A Most Beautiful Thing.
I mentioned in my last article that I used to row on the Lincoln Park Lagoon.  Trust me, rowing is one of the best forms of exercise.  The new documentary, "A Most Beautiful Thing," about the country's first African American high school rowing team, formed at Manley High school on Chicago's West Side, was to open in movie theaters July 31, but due to COVID-19, it will go online.  Xfinity customers can stream it. It will be available for streaming on NBC's new streaming platform, Peacock, starting September 1, and in the fall on Amazon. The film "Caddyshack," about another sport, golf, celebrates its 40th anniversary. In the film, brothers Bill Murray and Brian Doyle-Murray portray some of their real-life experiences as caddies at public courses in Evanston and Winnetka's Indian Hill Club.  The Chicago-born and raised, director, Harold Ramis, was also a caddy on the North Shore.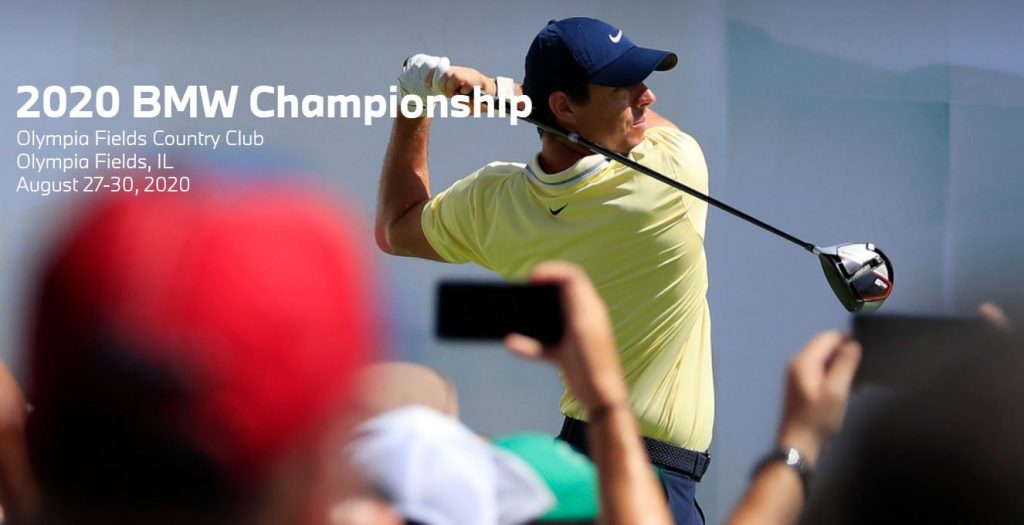 The BMW Championship takes place at the Olympia Fields Country Club on August 27-30 with no spectators. Photo by BMW Championship USA.
The top-ranked golfers descend on the Olympia Fields Country Club August 27-30 for the BMW Championship.  I'm sure that the players and caddies at this tournament will be better behaved than the ones in "Caddyshack."  Spectators won't be allowed, but fans can watch the tournament live on NBC-5 and Golf Channel.
Another film with Chicago roots, "The Blues Brothers," is also celebrating its 40th anniversary.  "Blue Lou" Marini, the saxophonist in the movie, performs with the Chicago Jazz Orchestra and Chicago singer Opal Staples in Water Colors: Live Concert Tribute to the Blues Brothers  on August 7 at the Lake Stage in Polk Brothers Park at Navy Pier.   It's part of Navy Pier's Water Colors free weekly outdoor jazz concert series.
The Navy Pier's Skyline Stage (now gone) was one of the original venues for the Chicago Dancer's United's Dance for Life concert and benefit.  This year's 29th concert, Dance for Life 2020: United as One, will be virtual, from August 10-15, culminating in a final dance concert on the 15th.   I've always been amazed by the athleticism and enthusiasm of the Dance for Life dancers.
Help Porchlight Music Theatre celebrate its 25th anniversary by joining their three-day virtual fundraising festival, Porchlight Palooza, featuring Broadway icon Joel Grey, August 21-23.   The festivities conclude with Joel Grey in conversation with local legend, news anchor Bill Kurtis.

Adopt a duck and watch the Chicago Ducky Derby online on Thursday, August 6. Photo by Chicago Ducky Derby.
The Special Olympics is another great cause. The first Special Olympics games were held here in Chicago in 1968. I recently saw four enormous rubber duckies at Michigan and Delaware, which reminded me that the Chicago Ducky Derby, benefiting Special Olympics Illinois, is August 6, when more than 50,000 yellow rubber ducks float down the Chicago River.   You won't be able to congregate at the drop off site as in past years, but you can still adopt a duck and watch the derby online.  Good luck!  Terrific prizes are offered.
The rubber duckies also reminded me of the life-size plastic emperor penguins that are the mascot of the 21c Museum Hotels, each of which includes a modern art gallery.  I've enjoyed my stays and the exhibitions at their hotels in Cincinnati and Bentonville and was excited to learn that a 21c Museum Hotel was coming to downtown Chicago.   The hotel opened in early February, with an exhibition in their gallery featuring works by Kara Walker, Chicagoan Nick Cave, and La Toya Frazier entitled "This We Believe," but the hotel closed a month later.   Fortunately, the hotel and exhibition will reopen September 1, so I still have a chance to see what I am sure is a remarkable show (open through December 2020).  Last year I saw Frazier's terrific "The Last Cruze" exhibition at the Renaissance Society in Hyde Park, which was brilliantly installed to resemble an auto assembly line.
The Art Institute's "El Greco: Ambition and Defiance" exhibition runs until September 7. Photo by Art Institute of Chicago.
I also missed a chance to see the "El Greco: Ambition and Defiance" exhibition at the Art Institute before the museum closed, but I have another chance now.  The museum reopened on July 30 and the exhibition has been extended through September 7.
It's encouraging that several other museums have reopened.  The Chicago History Museum reopened on July 10, and I'd like to see their new exhibition, "Millions of Moments: The Chicago Sun-Times Photo Collection."   The Museum of Contemporary Art reopened July 24 and is offering free admission, provided by Northern Trust, through the end of August.  The Museum of Science and Industry reopened August 1, with two weeks of free admission through August 14.   Timed admission tickets are required.
Dates, times, location, and availability are subject to change.  Please stay healthy and safe and keep up with the latest information about the COVID-19 pandemic.