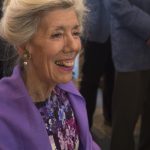 BY JUDY CARMACK BROSS
Lengthy supply delays, lack of essential elements, and other challenges faced by interior designers everywhere during the pandemic haven't stopped Chicago's visionary Jessica Lagrange from creating compelling living spaces for her diverse clientele across the country—and sometimes ahead of schedule.
"Lead time has become so long. What had been 10 to 12 weeks is now 14 to 16 weeks, with no guarantee, and many items you can't get at all," Lagrange explains. "The answer became that you can order high end and luxury goods from quite a wide choice of sources. Some need a little re-finishing or re-upholstering but frequently are a fraction of the cost of what other furniture has been—and you can get them immediately. It's like TheRealReal for furniture."
"It all began with the re-sale online of luxury clothing," says Jenny Durand, design director for Jessica Lagrange Interiors. "Some people are turned off by antiques and are more interested in collecting contemporary furniture. You hear the term Grandmilleninial style right now—it is not Granny's Victorian carved furniture but instead an appreciation of tradition with a more modern feel."
Always magnanimous and marvelous, Lagrange—joined by Durand—shares her design solutions and her secret sources with Classic Chicago.
"Much credit goes to design guru Michael Bruno who founded the online luxury marketplace 1stdibs.com. When he sold the business in 2011 many others stepped in to copy his mode. You might be looking for 12 dining room chairs, which you can find, but you are not building a entire collection. You can often find Stark rugs, Holly Hunt, and Baker furniture. These are good classic pieces you can personalize with fabric."
"You used to have to go through so many images to get to what you want," Durand says. "The filters today are incredible, you can search by period, dimensions, price points, rather than the 40,000 images that once appeared."
The past two years with so much time spent indoors has prompted many clients to ask the Lagrange team to rethink spaces within their homes. People want residences to be more functional, with strong air filtration systems. Fabrics chosen are more resistant because of a family's often around-the-clock presence at home.
"People need home offices and we are asked to find a place to fit one in somewhere. Also, spaces for children to do their work when classes are cancelled. We have been creating nooks in family rooms and finding a way to recess desks into closets," Lagrange says. "The whole feeling of the house is more informal, and the development of performance fabrics for furniture as well as rugs during the past five years has been remarkable. They look beautiful, can be bleached and scrubbed, and are often less expensive."
She points out that clients are doing much more entertaining and dining at home where they feel safer: "They are discovering the joy of mixing and matching accessories, many of which they have sought out online recently, say mixing a Royal Crown Derby with a simpler piece. They are using vintage silver, lots of flowers, and as I have personally found, candlesticks."
Lagrange loves mixing different types, placing bids in advance with several auction houses. "It was such a thrill when they arrived—all of a sudden I realized I had acquired about 50!"
In addition to candlesticks, chintz is coming back, she reports. Along with beautiful hand-painted wallpaper by makers like De Gournay and Gracie. "I love wallpaper on ceilings, inside closets, little surprises everywhere," she admits.
When describing her company's work Lagrange says that they play a variety of different roles to create spaces that are both beautiful and functional: "Like journalists, we question and discover relevant aspects of our clients' lives. Like psychologists, we analyze, synthesize, and advise. Like accountants, we deal with budgets and maximize resources. Like artists, we put a palette of materials to imaginative use. And as design professionals, we create architectural plans, develop timelines, handle logistics, execute installations, and solve aftershocks."
Although their "secret" online sources have been making all the difference during the pandemic, Lagrange proudly praises Chicago furniture designers and manufacturers and the joy of visiting them with her clients. At the upholstery workrooms, a piece can be customized down to the detail, based on a client's height by working with the down, for example. And many of the private labels of the large national companies are made right here on the West Side of Chicago.
Whether celebrating local artisans, feeling the fabrics of favorite retailers in person, or seeking out rare décor items from years past online, we thank the always generous, always enthralling Jessica Lagrange for sharing her discerning eye (and insider sources).
Resale Sources
Fine antiques and vintage furnishings
Gently used furnishings and antiques
The RealReal (home section)
Auctions
For Hand-Painted Chinoiserie Wallcoverings 
Familiar but Surprising Sites for Great Furniture Finds
Facebook Marketplace – We've found some real treasures! Most recently, a pair of Dessin Fournir Elliot Bergere Chairs for just $600!
Head over to jessicalagrange.com to learn more about her services and past work. Read about her inspiration—and learn even more secret sources—here and here.