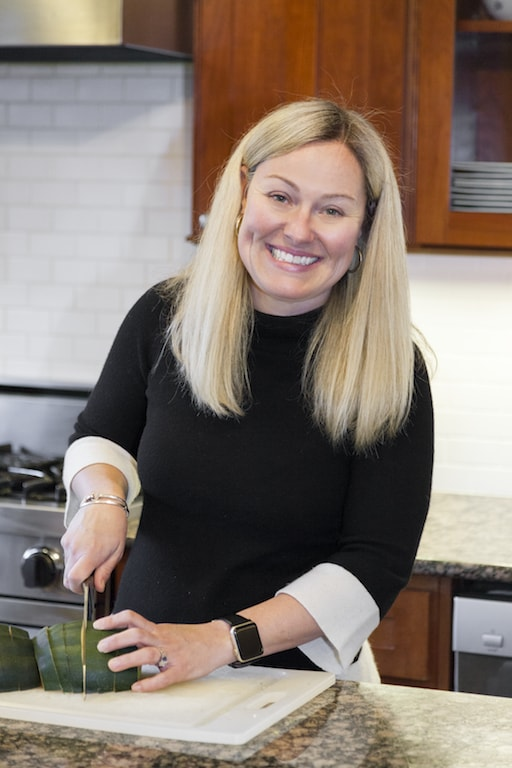 By Samantha Schwalm
Many people feel that fried green tomatoes are a southern dish. However, fried green tomatoes were not found in any southern cookbook until 1944. In fact, they were not staples on southern menus until the popularity of the movie Fried Green Tomatoes came out. They first appeared in 19th-century cookbooks in Northeastern and Midwestern cookbooks. According to Robert F. Moss, author of The Fried Green Tomato Swindle and Other Southern Culinary Adventures, these recipes were found in a book like the 1877 Buckeye Cookbook and the 1873 Presbyterian Cookbook, which was put out by the First Presbyterian Church of Dayton, OH. Recipes can also be found in the 20th century: The 1919 International Jewish Cookbook by Florence Kreisler. 
Today, you can find green tomatoes next to the red ones year-round. A lot of people like to make them with cornmeal, but I prefer Semolina flour. Semolina is a coarse yellow flour made from "Durum" wheat. It is also good to combine with all-purpose flour to make pasta.
Here is how I make my tomatoes:
2 green tomatoes sliced into 1/4 inch slices
1 cup all-purpose flour

2 egg lightly beaten

1 cup semolina flour

1/4 cup vegetable oil
In 3 separate bowls place the all-purpose flour (salt and pepper), egg, and semolina flour. Slice the tomatoes into 1/4 inch slices and set on parchment paper. Salt one side and let sit for 5 minutes. Pat with a paper towel, flip over, and salt the other side. Pat again with a paper towel. This allows for extra moisture to be released.
Dip each tomato slice into the all-purpose flour. Then dip into the egg wash, and shake off the extra egg. Dip into semolina flour and cover completely. Pour oil into a frying pan and heat. Place each slice into the oil until golden brown. About 2 minutes on each side. Place on parchment and set to cool. I serve them with Burrata and balsamic glaze over the tomatoes and cheese.