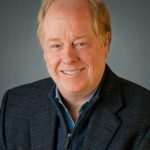 By Bob Glaze
The western suburbs of Geneva, Batavia and St. Charles are some of my favorite Chicago suburbs to explore.
Geneva, IL
The city of Geneva, IL, the county seat of Kane County, has close to 22,000 people and is 36 miles west of downtown Chicago. It has a charming downtown with many restaurants and shops. It is a great day trip or weekend getaway from the city. It is easily accessible by Metra train from downtown Chicago. USA Today featured it in an article on October 15, 2018, as one of the Perfect Towns for a Weekend Trip in Every State. My top recommendations include:
Where to Eat in Geneva
A.C.K. – All Chocolate Kitchen: At 33 S. Third, this is a popular restaurant in downtown Geneva that features ice cream, desserts, coffee, hot chocolate and chocolates. They also feature crepes, waffles and a Sunday brunch. The ice cream and their gourmet hot chocolate on a cold afternoon was wonderful!! On my last visit, I opted for a great latte.
They recently expanded next door to open Primo. It originally was open for dinner only, but now features afternoon tea only. They serve tea sandwiches, desserts, warm scones, clotted cream and jam with a choice of loose tea or an upgrade to a Prosecco or Champagne.
The Patten House Restaurant and Bar: This restaurant and bar at 124 S. Second St. is the perfect spot for lunch or dinner. Set in a recently restored mansion, they feature a menu of soups, salads, sandwiches and entrees with a Cajun touch. I loved my duck entree with grits and a fig reduction.
On a recent visit, I really enjoyed Sunday brunch at Craft Urban. Located downtown at 211 James St., it is a casual, restaurant with a focus on ingredients sourced from local artisan producers and craft cocktails. The staff was great as was the food and design. I loved the toast topped with scrambled eggs, tomatoes and lobster! I read about it on Eater.com and in the Chicago Tribune, which said that "Craft Urban brings the city vibe to suburban Geneva." I will definitely go back.
Graham's 318 Coffeehouse: At 318 S. Third St., this is a fun, casual spot for coffee, ice cream and lunch items. Enjoy a chocolate fondue in front of the fireplace. Next door at 302 S. Third St. is the popular, Graham's Fine Chocolates & Ice Cream, opened in 1987. Here you can watch as they make homemade chocolates and candies. They also feature homemade ice cream and Italian sodas. I was just back and loved the English toffee!
Since 2007, Nosh is a fun spot for breakfast or lunch at 211 James St. Niche is also a popular choice at 14 S. Third St. It features creative American cuisine along with a collection of over 400 whiskeys.
Barrel + Rye, at 477 S. Third St., is a popular restaurant open for lunch and dinner. They specialize in specialty whiskey cocktails, charcuterie and American bistro fare. Del Barrio Mezcaleria, at 507 S. Third, is a good spot for Mexican food along with their large selection of tequilas and mezcals.
At 410 W. State St., Bien Trucha is a popular spot for sophisticated Mexican food. It has received excellent reviews in a number of local publications.
Recently opened is Firewater BBQ at 524 W. State. As a big BBQ fan, I made a point to go on a recent trip. I enjoyed the pulled pork sandwich with great BBQ sauce, sweet potato fries and cole slaw.
I also just read that The Sugar Path is a classic bakery in town that has cakes, cupcakes, cookies and pastries. 315 W. State St.
Shopping in Geneva
Geneva has a good number of antique stores, gift shops and home accessories stores. My top finds include:
The Gift Box: Since 1947, this is a store featuring Scandinavian imports and gifts at 310 W. State.
Artemisia is fun for antiques, home accessories, art, clothing and jewelry. 101 S. Third St.
The Little Traveler gift shop at 404 S. Third St. is also very popular.
Beer and Wine Lovers Will Enjoy
Galena Cellars Vineyard & Winery, 477 S. Third St. in Dodson Place: I enjoyed tasting their wines in Galena in 2014 and was pleased to find their tasting room in Geneva. Their friendly staff can assist you through a tasting of their white and red wines. I recommend the Chambourcin, a full-bodied red.
Stockholm's Brewpub: At 306 W. State, this is a casual restaurant and microbrewery that makes pilsners, ales, porters and more.
Penrose Brewing Company: At 509 Stevens St., stop in to enjoy the taproom or take a tour of the brewery of this well-known local microbrewery. They focus on Belgian-style beers and make several ales, stouts, saisons, porters and sour beers. I tried two sour beers including the raspberry rosé sour and the session sour. Both were light and refreshing.
Batavia, IL
Just south of Geneva is Batavia. Founded in 1833, it is the oldest city in Kane County, IL. I had driven through in the past, but never stopped to explore. I read that it was a charming town that was perfect to visit on an autumn day trip. So, I went out on a beautiful day in mid-October 2021 and really enjoyed the experience!
My recommendations include:
Where to Eat in Batavia
After seeing a segment about this restaurant on a Chicago TV station, I had to try Gammon Coach House at 3 South Batavia Ave.  This is a casual neighborhood restaurant and pub located in downtown Batavia. They are known for their comfort food and large selection of locally brewed craft beers. I really loved the warm interior space, as well their outdoor dining. I had an excellent pulled pork sandwich and my friend had a great meatloaf entrée. I highly recommend the experience.
Daddio's Diner is a retro neighborhood diner in downtown Batavia that is known for its breakfast menu. 134 W. Wilson St.
For coffee, make sure to stop in at Limestone Coffee & Tea, downtown, at 8 W. Wilson St. They have a large menu of coffee and tea drinks plus baked goods.
Across the street is the Batavia Creamery which is a fun spot for over 40 flavors of ice cream, sorbets and yogurts offered daily. The amaretto cherry was a great choice! They also offer shakes and malts, sundaes, floats and shaved ice.
Other spots to check out include Oak + Swine for BBQ favorites at 107 E. Wilson St. and Bar Evolution for food and drinks at 27 N. River St. They also have live music on Friday and Saturday evenings.
Across from Bar Evolution and good for live music, food and drinks is the Sidecar Supper Club & Beer Garden at 12 N. River St. The building dates back to the 1880s.
What to do in Batavia
Make sure to visit the Batavia Boardwalk Shops on the north edge of downtown at 114 E. Wilson St. This is a collection of small local shops, open Friday through Sunday, featuring handmade accessories, vegan baked good, skin care, home décor and gifts, artwork, greeting cards and more. This is a great way to support small, local businesses.
Batavia Depot Museum: At 155 Houston St., this was once the town's primary train station. It was the first of many depots built by the Chicago, Burlington and Quincy Railroad and was listed on the National Register of Historic Places in 1979 as the Chicago, Burlington, and Quincy Railroad Depot. Today the depot is a museum with exhibits on the history of the town.
Batavia River Walk: The River Walk is located at 100 N. Island Ave. The Walk is located along a 12-acre peninsula in downtown. It is a lovely park with gardens, playgrounds, fountains, ponds, a boardwalk, and a pavilion. You can bike, rent kayaks and paddleboats and go ice skating in the winter.
Though closed when I was in town, the Water Street Studios offers art classes and exhibitions. At 160 S. Water St., the building dates back to 1886.
The Tea Tree is a lovely shop offering tea, oil and vinegars, spices and essential oils. 29 N.
Nearby is The Book Shop at 15 N. River St., an independent bookshop, with both new and used books.
A.W. Gridley "Ravine" House: Located at 637 Lincoln Hwy, this is a stunning Frank Lloyd Wright designed house from 1906. "Typical of Wright's Prairie style, the 5,100 square-foot, fourteen-room home is defined by a low-pitched, cantilevered roof and three massive, roman brick fireplaces."
A short drive north, in nearby Geneva, in the Fabyan Forest Preserve, is the Fabyan Villa Museum and Japanese Garden. The villa was the home of George and Nelle Fabyan from c. 1908 to 1939. The house is notable because of its remodeling in 1907 by Frank Lloyd Wright. It was the centerpiece of the Fabian's country estate, which they named Riverbank. 1925 S. Batavia Ave.
George and Nelle Fabyan developed an intense appreciation for Japanese culture after visiting Chicago's 1893 Columbian Exposition, which featured a Japanese Pavilion. After moving from Chicago to Geneva, they commissioned renowned landscape designer Taro Otsuka to design a Japanese style garden on their property. It is a very lovely and tranquil spot to visit.
I recommend parking across the Fox River at 1500 Crissey Ave. in the Fabyan Forest Preserve and walking across the two bridges to the west side. The views are really outstanding. Then, while parked, you can also visit the Fabyan Windmill, an authentic working Dutch windmill dating from the 1850s. The Windmill originally stood on a site in what is now Lombard, Illinois. In 1914, it was purchased by George Fabyan for about $8,000, and moved here to Riverbank on the east side.
St. Charles, IL
A short drive north of Geneva is the town of St. Charles, Il. Though not as charming as Geneva, it does have a number of shops and restaurants.
Not to be missed is the historic Arcada Theatre. The theater building at 105 E. Main St. was opened in September 1926, as a venue for showing silent movies and the staging of live vaudeville acts. Today it is a major performance venue offering a full calendar of concerts and musical acts. I attended a wonderful performance of the Glenn Miller Orchestra four years ago. Not to be missed is the Club Arcada on the third floor. This is a fun speakeasy and restaurant where you can enjoy drinks or a meal. They also feature musical entertainment. The afternoon I was there, they featured a performer singing the hits of Frank Sinatra!
There is now BarCada, a vintage-style bar, Rock 'n Ravoli for Italian food and Rock 'n Za for woodfired pizza.
I recently read in Chicago Magazine that one of the top new restaurants in Chicago in March 2022, is a new tavern with great menu, The Graceful Ordinary, located at 3 E. Main St. It is open for dinner and brunch on weekends. I will definitely try it when I am back in town for a concert.
A good dining option before or after your concert is Francesca's by the River at 200 S. 2nd St.
For more travel destinations and recommendations, visit globalphile.com.