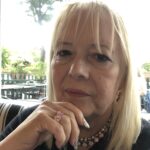 By Laurie Toth
Several years ago, I wrote an article about the wonderful William W. Kimball house and the Glessner House Museum's "Walk Thru Time" event.  The original article is being reprinted below.  This event is back again this summer after a two-year absence due to Covid restrictions!  The date is Sunday, June 12, 2022, and the time to tour the houses is 1pm to 4pm.  The reception after has already sold out, so the new revised price for just the tours is $50.00.
The houses that will be open are:
William W. Kimball House, architect Solon Beman , 1890-1892
Last mansion built on Prairie Avenue in the Gilded Age.  Now owned by the US Soccer Federation.
Joseph Coleman House, architect Cobb & Frost, 1886
Originally built for Joseph Coleman's family, his wife died a year after it was completed.  It was sold to Miner T. Ames, and sadly, he passed away within a year.  The house is now owned by the US Soccer Federation.
*Marshall Field Jr House architect Solon Beman 1883, remodeled Burnham 1902
*New this year!!  Once the home of Marshall Field's only son, Marshall Jr and his wife Albertine Huck.  Marshall Jr met his untimely death in this house due to a gunshot wound.  Much speculation, but the official story is he was cleaning his gun and it went off shooting him in the abdomen.  He died several days later at Mercy Hospital.  His children were Marshall III, Henry, and Gwen who with Albertine moved to England after Marshall Jr. died.  This house was converted to 6 condominiums in 2008.
Charles Purdy House, architect Thomas & Rapp, 1891
One of the three row houses on Cullerton Avenue.
William Reid House, architect Beers, Clay & Dutton, 1896
Built for a Chicago businessman.  Has the distinction of always being used as a private home.
Harriett Rees House, architect Cobb & Frost. 1888
This house was physically moved into its present-day location several years ago.  It originally stood approximately a block south.
Tickets for the house tours can be purchased here:
https://www.glessnerhouse.org/programs/2022/6/12/a-walk-through-time-tour-only
Kimball House
Every year for the last 21 years, I have had the privilege of being the docent interpreter of the Kimball Mansion for the Annual "Walk Thru Time" Fundraiser for the Glessner House Museum.  The mansion is currently owned by the U. S. Soccer Federation who uses it for their offices.  If you have been down to the near south side it is the wonderful castle like structure on the Southeast corner of Prairie and 18th Street.  This privately-owned building is not normally open for tours, except for one fun Sunday in June every year when not only Kimball, but four to five other privately owned homes from the era are opened for tours.
Long before the U.S. Soccer Federation purchased this mansion in 1994, it was home to William and Evalina Kimball.  Mr. Kimball's story was a true story of success.  During the panic of 1857 he had just sold some land and decided to help a friend out who went bankrupt and could not sell his last four pianos.  Mr. Kimball sold them in two days and decided to pursue selling pianos.  For the many European immigrants coming to America owning a piano was a sign of class, education and distinction.  There was such a huge demand for affordable pianos, he began manufacturing his own brand of piano and had showrooms on Jackson and Wabash.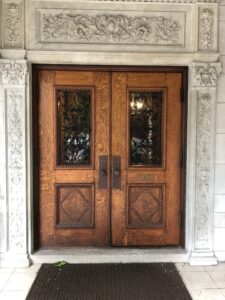 The Kimball's dream was to live on Prairie Avenue.  The problem was by the 1890's there was no land left in the area except for the southeast corner of Prairie and 18th.  It was owned by George Pullman, who was an old friend and former neighbor of the Kimball's.  Now George Pullman had definite ideas of what a house should look like and even more definite ideas of what it should not look like.  George Pullman very much disliked the architecture of the Glessner House.  He was overheard to say, "I don't know what I have ever done to have that thing staring me in the face every time I go out my door."  When George heard William wanted to live on Prairie Avenue he agreed to sell this parcel of land to his friend with one condition; that he use his architect Solon S. Beman.  The same Solon S. Beman who was responsible for the creation of the workers cottages in Pullman village.  William agreed and Solon Beman created anything but a worker's cottage!  His inspiration was French Chateauesque and taken from the 12thCentury Chateau du Joselin in Brittany.
According to the January 8, 1893, Chicago Tribune article William and Evalina had a housewarming party for over 100 of their friends.  A real who's who of Chicago society at the time.  Mrs. Kimball received her guests dressed in an Elizabethan gown of mauve satin bordered with sable, over a canary-colored skirt trimmed in gold passementrie.  Assisting hostesses included Mrs. George Pullman, Mrs. R. C. Nickerson, and Mrs. George Isham to name a few.  In the article it mentions the vestibule formed of Sienne marble, and the Reception Hall finished in Oak.  Just above the first-floor landing was a pipe organ, built into the walls of the house.  This is no longer there, but over the years was replaced with a cabinet.  Opening from the reception hall separated only by draperies of tapestry and velvet (no longer there) was the library.  The library looked out onto Prairie Avenue and still today houses a Kimball Piano.  The dining room was off to the left of the reception hall.  The massive sideboard with marble mantel and the fabulous fireplace with African rose marble is beyond impressive.  I can't help but imagine how spectacular their Thanksgiving dinner must have been.  Mrs. Kimball travelled extensively to Europe, and she collected 21 Old Master paintings which were reportedly hung all around the Reception Hall.  These were gifted to the Art Institute of Chicago upon her death.  Also, off the reception hall was a small office, equipped with fireplace and bathroom for Mr. Kimball's use when he worked from home.  The second floor housed four bedrooms and Mrs. Kimball's sitting room overlooking 18th street.  Her sitting room with fireplace seems like a perfect place to curl up and do needlework or write letters!
Over the years of being the annual docent interpreter I have gotten to see parts of the house that would be too hard to show the public.  Among these areas are the third floor which would have been the bedrooms of their 10 to 12 servants.  The fourth floor which has a ballroom and from this room it leads up to the widows walk.  Not sure it this was ever used; the access is via a ladder.  In the basement, was a room that housed all Mrs. Kimball's extensive silver collection.  The kitchen was located in the basement but is no longer there.  There also reportedly was a billiard room.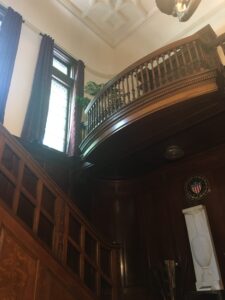 Mr. Kimball passed away in 1904 and Mrs. Kimball in 1921.  They are buried at Graceland cemetery and interestingly enough are buried right across the street from George and Hattie Pullman.  Neighbors in life and throughout eternity!