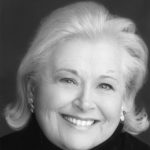 By Mary Ellen Christy
On Friday October 18, members of St. Chrysostom's Church and Day School Communities gathered to celebrate having reached 64% of their $15 million fundraising goal and to launch the Community Phase of their Capital Campaign.  Everyone enjoyed viewing the transformative work that had already been accomplished throughout the past two summers – putting donors' dollars to work immediately.
St. Chrysostom's was founded in 1893—a time when its earliest members could never have known how many thousands of people and how many hundreds of ministries flow through its buildings and grounds today. A successful campaign will result in repaired century-old buildings, the ability to better serve neighbors in need and access to natural light in the lower level classrooms.
As guests entered the courtyard, they saw the festive sight of a tented and lit logia and heard the upbeat sounds of Sunny Side Up, a favorite local bluegrass band.  The Church's Gym and Harding Rooms were completely transformed by clever party planners and Campaign Committee members John VanderLinden, Judy Bross, Amanda Rutledge, and Kim Vender. Hors d'oeuvres were enjoyed by all, followed by a dinner buffet and delicious deserts.
Maureen Maher, Host of 48 Hours and fellow Parishioner served as Master of Ceremonies.  She welcomed everyone and told the story of her family finding a faith home at Saint Chrysostom's. Tim French and John Vander Linden, Campaign Co-Chairs, shared plans for the next phases of the Campaign and thanked current donors for their support while encouraging future donors.  Guests were deeply moved by a premier viewing of a Campaign video which focused on the deep connections offered at Saint Chrysostom's through Sacred Worship, Parish Life for Youth and Adults and Outreach.  The Rev. Wes Smedley offered additional comments and the Campaign Prayer as a blessing. Guests also enjoyed guided tours of the new classrooms and other spaces in the Undercroft.
Additionally, a variety of Donor Recognition Opportunities were displayed.  These included: commemorative engraved brick pavers for $5,000 which will border the planted areas of the garden; the naming of Carillon Bells from $5,000-$50,000; and for current and alumni families of the Church School and Day School: a choice of ceramic tile handprints or a burnished alumni panel, each for a gift of $15,000.
It was a wonderful and inspiring evening and the perfect opportunity to express gratitude and love for the wonderful members of the St. Chrysostom's church and school community.
Everyone is welcomed at St. Chrysostom's, 1424 North Dearborn St. Visit www.saintc.org to learn all that it has to offer.