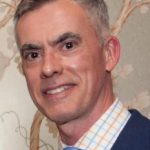 By Philip Vidal
As said in Lucy Maud Montgomery's Anne of Green Gables, "I'm so glad to live in a world where there are Octobers."   The book is set on Canada's Prince Edward Island, but the sentiment applies to Chicago, too.  I'm happy, thankful and fortunate to live in Chicago, where there's so much going on in October. Many events this month celebrate and commemorate Chicago's rich and diverse cultural history.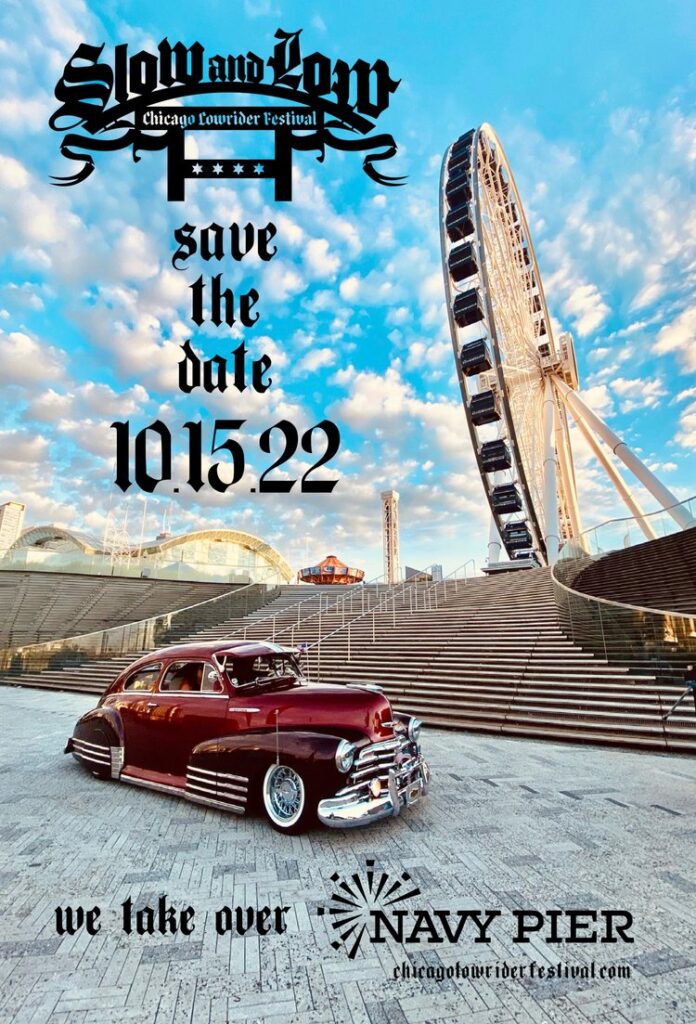 Take a look at some customized cars, bikes and motorcycles at the Slow & Low: Chicago Lowrider Festival at Navy Pier on October 15. Photo by Slow & Low: Chicago Lowrider Festival.
Hispanic Heritage Month (September 15-October 15) ends with the Chicago premiere of the tango show "Volver," with dancers and musicians from Argentina and Uruguay, presented by the International Latino Cultural Center of Chicago and Tango Lovers at Nichols Concert Hall in Evanston on October 14.  Carlos Gardel's "Volver" is one of two tangos on program of the Latin Grammy® award-winning quartet Cuarteto Latinoamericano at Nichols Concert Hall on October 15.  Head to Navy Pier for the Slow & Low: Chicago Lowrider Festival on October 15 to admire souped-up custom cars.
We're fortunate to have the National Museum of Mexican Art here in Chicago.  The museum explores the Mexican holiday and traditions honoring the dead on the Day of the Dead with the museum's 36th Day of the Dead exhibition, "Día de Muertos, Memories & Offerings," which continues through December 11.

With 6 types of tours to choose from, walk the Old Joliet Prison site in October. Photo by Old Joliet Prison.
There are dozens of Halloween-themed events this month.  Architect (and Highland Park mayor) W.W. Boyington, who designed Chicago's historic Water Tower, also designed the Joliet Correctional Center which has been vacant since 2002.  For a scary time in the old Joliet Prison, take a Prison After Dark Tour through October 31, or experience the Old Joliet Haunted Prison through November 5.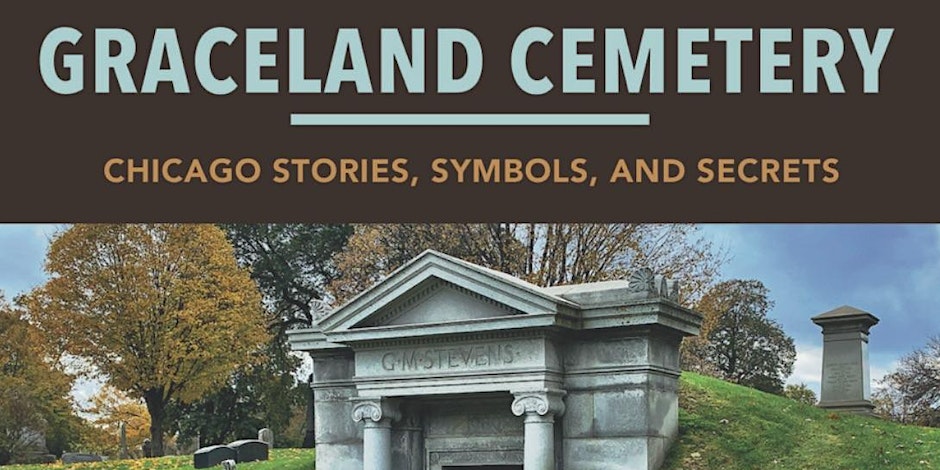 Interested in more spooky tours? Adam Selzer will lead the Mysterious Chicago's Graceland Walking tours on 3 nights in October. Photo by Mysterious Chicago.
I grew up in a large, creaky, Victorian frame house in Chicago that could be a bit creepy at night, and I avoid haunted houses. But for those more intrepid, the Glessner House hosts "Shadows on the Street: Haunted Tours of Historic Prairie Avenue" October 28-29.  The mysterious death of Prairie Avenue resident Marshall Field, Jr. in 1905 is sure to come up.   Author, historian and tour guide, Adam Selzer, leads "Haunted History Tours – Lincoln Park Zoo" on Tuesdays and Wednesdays in October after sundown.  His latest book is Graceland Cemetery: Chicago Stories, Symbols and Secrets.  He'll lead Mysterious Chicago's Graceland Walking tours of the cemetery where a who's who of Chicago is buried on October 8, 9 and 16.
Watch out for pumpkins! Several pumpkin installations will be featured at Navy Pier's annual Pier Pumpkin Lights for the entire month of October. Photo by Navy Pier.
For something more festive, check out the pumpkin installations at Navy Pier's annual Pier Pumpkin Lights from Oct 1-31.  The Chicago Botanic Garden's spectacular Night of 1,000 Jack-o'-Lanterns featuring over 1,000 hand-carved pumpkins runs October 12-16, 19-23.   The 25th annual Haunted Halsted Halloween Parade also includes a costume contest.  It proceeds along North Halsted on Halloween, October 31.  Speaking of camp and parody, Hell in a Handbag Productions opens its 2022/23 season with Tyler Anthony Smith's "Frankenstreisand" at Redline VR, through October 31.
Releasing in theaters on October 14, the movie "Till" depicts the true story Mamie Till-Mobley's pursuit of justice for her son Emmett Till's murder. Photo by United Artists Releasing.
Part of the Steppenwolf for Young Adults series, the world premiere of "1919" by Eve L. Ewing, adapted by J. Nicole Brooks, runs in Steppenwolf Theatre's new in-the-round Ensemble Theater, October 4-29.  The play is based on University of Chicago professor Eve L. Ewing's poems about Chicago's 1919 race riot. The true story of Mamie Till-Mobley's pursuit of justice after her son, 14-year old Chicagoan Emmett Till, was brutally murdered while visiting relatives in Mississippi in 1955 is told in "Till" in theaters starting October 14.
Tammy McCann salutes Mahalia Jackson in "Yes, Mahalia" at the Nichols Concert Hall, October 29. Photo by Music Institute of Chicago.
Celebrate legendary Chicago label Delmark Records' 70th anniversary with a Blues Revue at the Al Larson Prairie Center for the Arts, Schaumburg on October 22.  Featuring the music of local blues legends such as Howlin' Wolf and Muddy Waters, "Blue Heaven" written and directed by Daryl D. Brooks runs October 30-November 27 at Black Ensemble Theater in Uptown.  Tammy McCann salutes the legendary Chicago gospel singer Mahalia Jackson in "Yes, Mahalia" at Nichols Concert Hall on October 29.   Last month marked the opening ceremony of Mahalia Jackson Court on West 79th Street in Chicago.
Funds from ticket sales for the inaugural Semicolon Bookstore Lit Fest on October 22 on Division from Wood to Paulina go to Semicolon Bookstore's Parenthesis non-profit supporting the #ClearTheShelves initiative for Chicagoland students.
Out this month, the Sun-Times' Neil Steinberg's new book "Every Goddamn Day: A Highly Selective, Definitely Opinionated, and Alternatively Humorous and Heartbreaking Historical Tour of Chicago" (The University of Chicago Press) tells what happened in Chicago history on every day of the year.
Art Johnston and Pepe Peña are the subjects of the documentary "Art and Pep" which will be shown in various screenings across Chicago in the month of October. Photo by Art and Pep. 
The iconic gay bar Sidetrack hosts a book launch party open to the public on October 12 for Last Call Chicago: A History of 1001 LGBTQ-Friendly Taverns, Haunts & Hangouts (Rattling Good Yarns Press) by Rick Carlin and St. Sukie de la Croix.  The owners of Sidetrack and long-time LGBTQ activists Art Johnston and Pepe Peña are the subjects of the documentary Art and Pep showing on October 13 and 16 at the 58th Chicago International Film Festival, October 12-23.  The film fest has added the Chicago History Museum and pop-up screenings in neighborhoods to its usual venues: the AMC River East 21, the Gene Siskel Film Center and the Music Box Theatre.  Films will also be available to stream. The Asian Pop-Up Cinema Season 15 festival continues through November 6.
Wrightwood 659 has two concurrent exhibitions, October 1-December 17: "The First Homosexuals: Global Depictions of a New Identity, 1869-1930" and "Michiko Itatani: Celestial Stage." Itatani, a Chicago-based artist, is professor emeritus at the School of the Art Institute of Chicago.
Starting October 14 through November 20, visit the Lighthouse Artspace Chicago's "Immersive King Tut" show to experience ancient Egypt like never before. Photo by Lighthouse Artspace Chicago.
In 1922, Howard Carter discovered King Tutankhamun's tomb. In 1977, I was one of the more than 1.3 million people who went to the Field Museum to see the "Treasures of Tutankhamun" exhibition.   The latest immersive show at the Lighthouse Artspace Chicago is "Immersive King Tut," which runs October 14-November 20.
The "Palette and Palate" exhibition at Madron Gallery through December 16 features "The Seven Lively Arts," seven large paintings by seven Chicago artists commissioned in the late 1940s by Ric Riccardo, the owner of Riccardo's Restaurant and Gallery which opened in 1934 at 437 N Rush. The seven paintings represent architecture, dance (which Riccardo painted), drama, literature, music, painting, and sculpture and hung behind his palette-shaped bar that attracted artists, executives, movie stars, and reporters.
Opening in late October and running through November 20, "Boeing, Boeing" the play will have performances at the Saint Sebastian Players Theatre. Photo by Saint Sebastian Players.
The lively arts of drama and dance are alive and strong in Chicago.  The Midwest premiere of the multidisciplinary play Refuge about a young Honduran girl immigrating to Texas opens Theo Ubique Cabaret Theatre's 25th season, October 7-November 13.  The world premiere of Brett Neveu's The Malignant Ampersands, the first play in A Red Orchid Theater's 30th season, runs October 6-November 27, and is billed as "a very unofficial sequel to Orson Welles's The Magnificent Ambersons.  I remember Boeing, Boeing, the 1965 movie starring Tony Curtis and Jerry Lewis.  The 60s French farce Boeing, Boeing the play, opens St. Sebastian Players' 41st season, October 28-November 20.  Just as Boeing's headquarters bid farewell to Chicago, the B-52s bid farewell to Chicago at the Chicago Theatre on October 7-8.  The band was named after the B-52, aka the beehive hairdo, which harkened back to the shape of the nose of the Boeing B-52 bomber.  The B-52s are on the bill with KC and the Sunshine Band – you will want to boogie in the aisles.
The "The Rite of Spring / common ground[s]" program brings the first collaboration between Germany's famed Pina Bausch Foundation, Senegal's École des Sables and Britain's Sadler's Wells, to the Harris Theater on October 27-28.  As part of the Year of Chicago Dance, Chicago Dance Makers Forum presents Elevate Chicago Dance 2022 festival featuring more than thirty local dancers and dance companies at venues all across the city, October 13-16.  The festival offers in-person, online and hybrid events. Cloud Gate Dance Theatre of Taiwan performs a a full-length piece "13 Tongues" at the Auditorium Theatre on October 14-15.  Mandala South Asian Performing Arts performs Diwali: The Story of Ram at the Harris Theater on October 8. This year, Diwali, the Hindu festival of lights, is October 24.
Phil Rosenthal of Somebody Feed Phil is part of the Chicago Humanities Festival lineup with his event alongside Mindy Segal on October 22. Photo by Chicago Humanities Festival.
The theme for this fall's Chicago Humanities Festival is "Public," October 22-December 9.  Highlights in October include: "Somebody Feed Phil Comes to Chicago: Phil Rosenthal and Mindy Segal" (October 22) and "Inside the American Presidency with Pete Souza and David Axelrod" (October 29).  Since 1980, Humanities Day 2022 at the University of Chicago, October 15, has featured presentations and tours given by leading scholars on art, film, literature, music, philosophy.  It's free and open to the public with both in-person and online events. Register at humanitiesday.uchicago.edu
The Chicago Humanities Festival and Humanities Day are the place to be if you're interested in the arts.  If you're interested in the decorative and fine arts, then head to The Chicago Show – Antiques & Art & Modern which is back at theMart, aka the Merchandise Mart, October 7-9.  The opening night party presented by HINDMAN benefiting The Woman's Board of Northwestern Memorial Hospital is October 6.  Suzette Bulley is the chair and Alessandra Branca is the honorary chair.  There's also a Young Collectors After Party on the 6th.
This season's farmers markets are winding down this month.  The Aurora Farmers Market, the longest-running (110 years) farmers market in Illinois, closes on October 8. The Daley Plaza City Market, the longest-running farmers market in Chicago, ends on October 27. The last day of the season of my local my local farmers market, the SOAR Farmers Market in front of the Museum of Contemporary Art, is October 25.  I'll miss discovering new produce like Turkish eggplant and kalettes.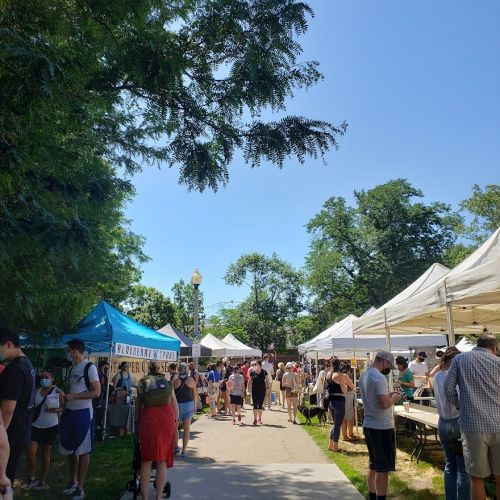 Take advantage of the last couple of weeks of your local farmer markets this month. Photo by Wicker Park Bucktown Chamber of Commerce.
The Division Street, Oak Park and Winnetka farmers markets pack up their stalls for the season on October 29.  The Wicker Park Farmers Market and Logan Square Farmers Market wrap things up on October 30, but some farmers markets run into November.  I'm not sure what they're offering because the first freeze in the Chicago suburbs is normally around October 11-12.  The first freeze in the city and along the lakeshore is October 21-30.   Our first trace of snow is usually on October 30.  My birthday is the first week of November and to my recollection we've always had our first snow flurries within a week before or after my birthday.
As one season ends, another begins.  The Chicago Blackhawks open their season on October 12 by visiting the Colorado Avalanche, while their home opener at the United Center on October 21 is against the Red Wings.
Dates, times, locations and availability are subject to change.  Please stay healthy and safe and keep up with the latest COVID-19 information, protocols, mandates and guidelines.