By Judy Carmack Bross
Entranced Guests at RUSH Fall Benefit watching speedpainter Michael Israel at work
Entering the $450 million Joan and Paul Rubschlager Building at RUSH, the 300 guests at the Fall Benefit of the Woman's Board of Rush University Medical Center surely felt a wondrous welcome.  Surrounded by large-scale installations spanning the windows which highlighted RUSH's work in six pillars of impact—cancer, neurosciences, bone and joint, health equity, education and workforce—celebrating philanthropic impact on medical advances seemed a natural.  And in that splendid space, event Chair Melissa Hennessy and Woman's Board President Wendy Herb executed and evening which featured speed-painting artist Michael Israel, great Chicago food, and stories of families and individuals impacted by RUSH's work.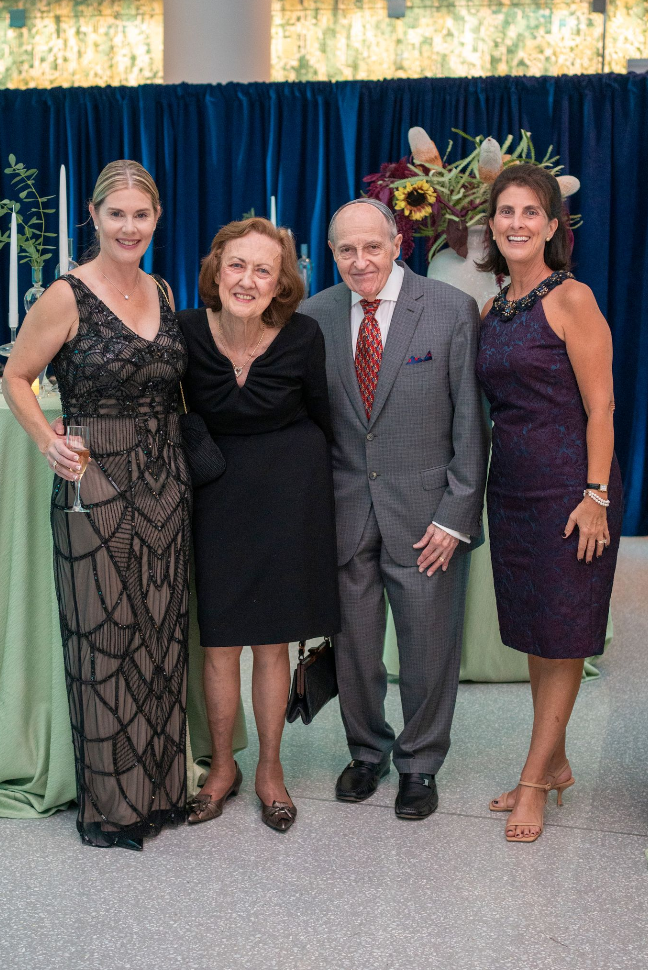 L to R: Wendy Herb, Joan and Paul Rubschlager and Melissa Hennessy
Wendy Herb told us:

"It was an exhilarating and joy-filled evening we experienced at the 2023 Fall Benefit! The vibrant atmosphere, shared laughter, and the palpable sense of purpose made the night truly unforgettable! Holding this extraordinary event at the Joan and Paul Rubschlager building was not just a coincidence; it was destiny. As we mingled and reveled in each other's company, we were surrounded by the promise of groundbreaking research and compassionate patient care that, in this very building, will define the future of healthcare.  I offer my heartfelt congratulations to Melissa and her dedicated event committee for orchestrating a spectacular evening."
Harpist Janelle Lake
Ann Potter and Mary Anne Martin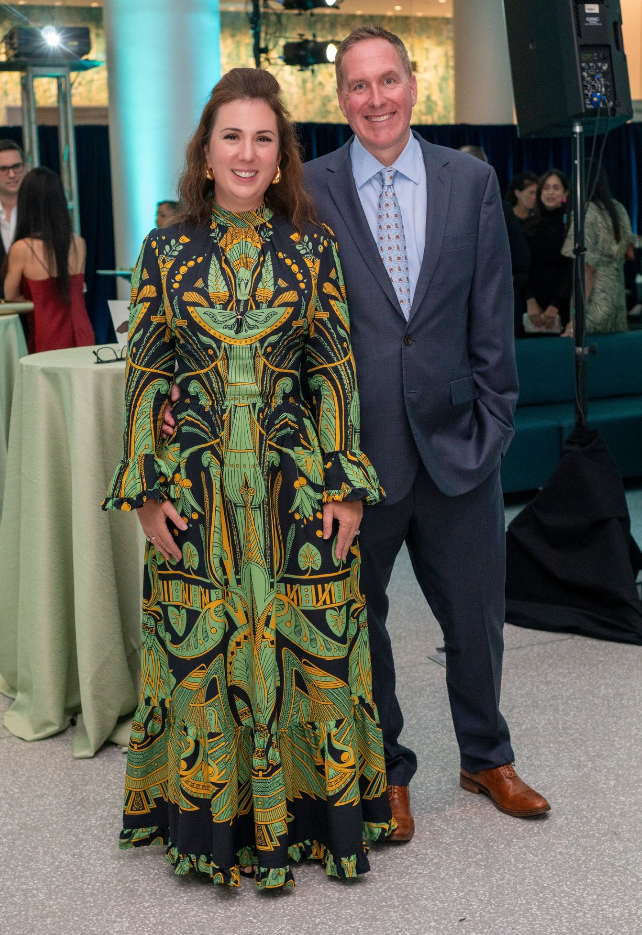 Kerri and Peter Schoonyoung
Everyone's favorite medical leader, Dr. Omar Lateef, President and CEO of Rush University Medical who is lauded not only for his direction and patient and community commitment but also his humor at the microphone, welcomed guests.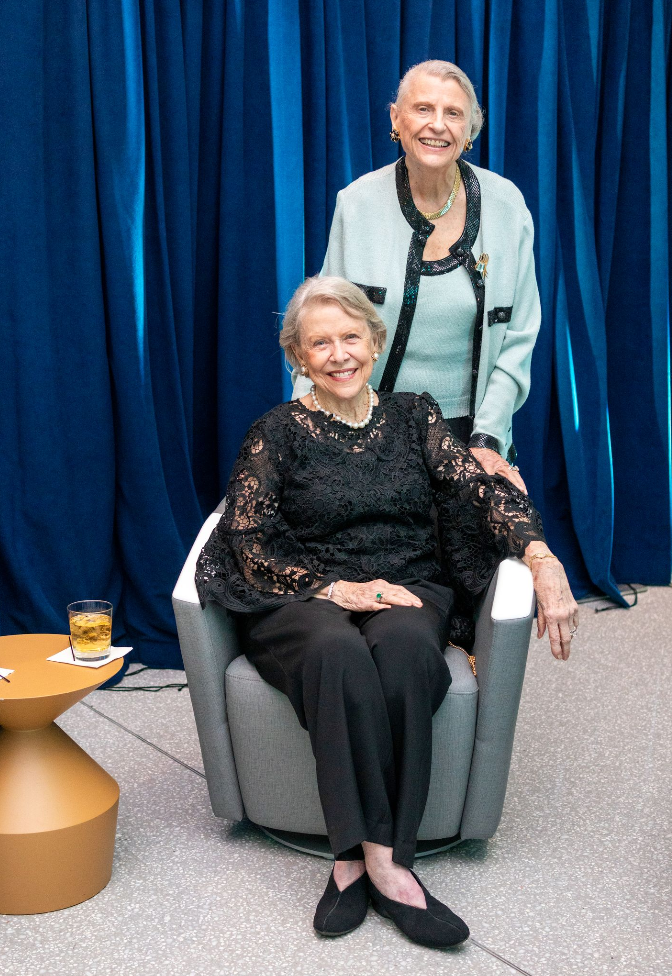 Karen Reid and Marletta Darnall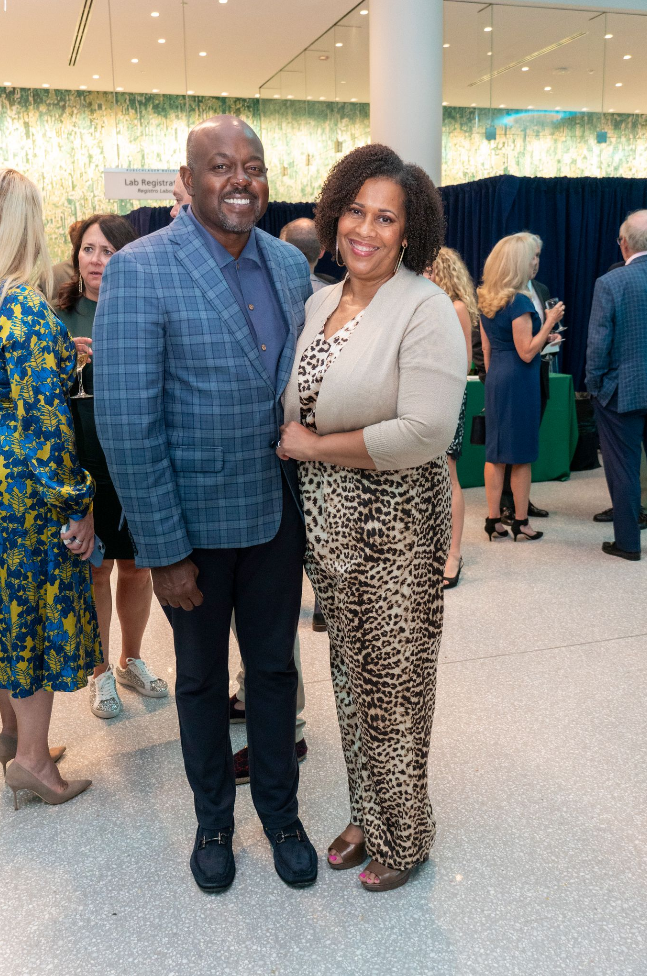 Bradley and Stephanie Byrd
Benefit Chair Melissa Hennessy summed up the evening:

"I am profoundly grateful for the boundless dedication of my fellow Woman's Board members and the extraordinary generosity of our event guests and sponsors. Together, we have raised vital funds to bolster RUSH's groundbreaking efforts in cancer research, neurosciences, bone and joint health, health equity, education, and innovation.  RUSH has transformed so many lives, and it will continue to illuminate the path towards a healthier, more equitable world for the Chicago community and beyond. What an honor it has been to be a small part of such a massively important mission!"
Melissa Hennessy and Eunice Reed
Artist Michael Israel displays his work
Israel's paintings were then auctioned off, with all proceeds benefiting the nearly 140-year Woman's Board.  Additional funds were raised through the evening's raffle, which included prizes such as Broadway in Chicago, dinner at Piccolo Sogno, gift certificates to Lester Lampert Jewelry and Maria Pinto, a day at The Club at Strawberry Creek, wine and spirits tastings, cooking classes, a stay at The Peninsula Chicago and so much more.
The evening was complete with a donut display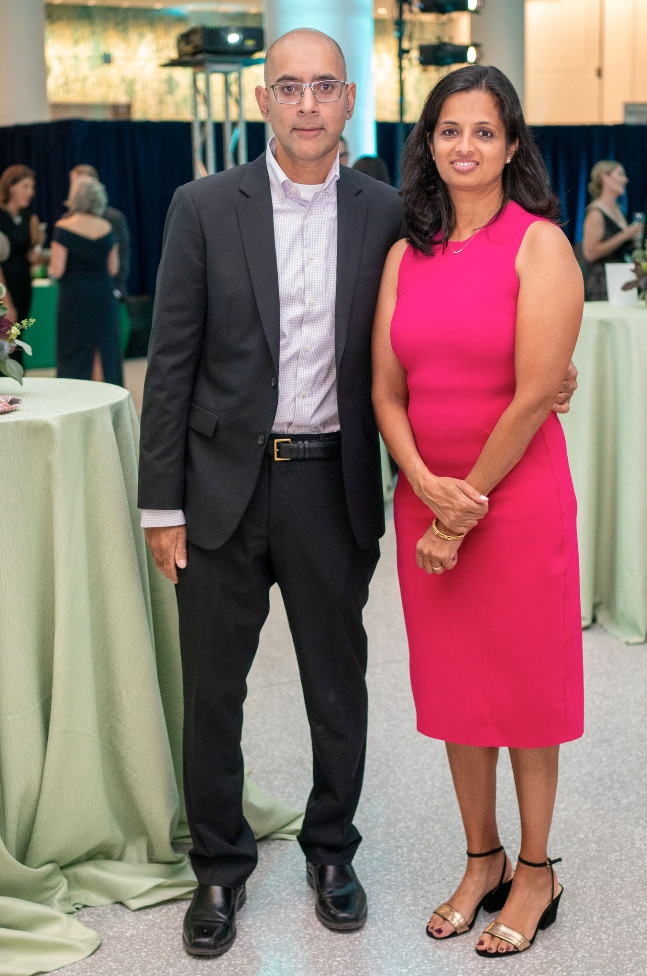 Augustine Manadan and Preeti Kansal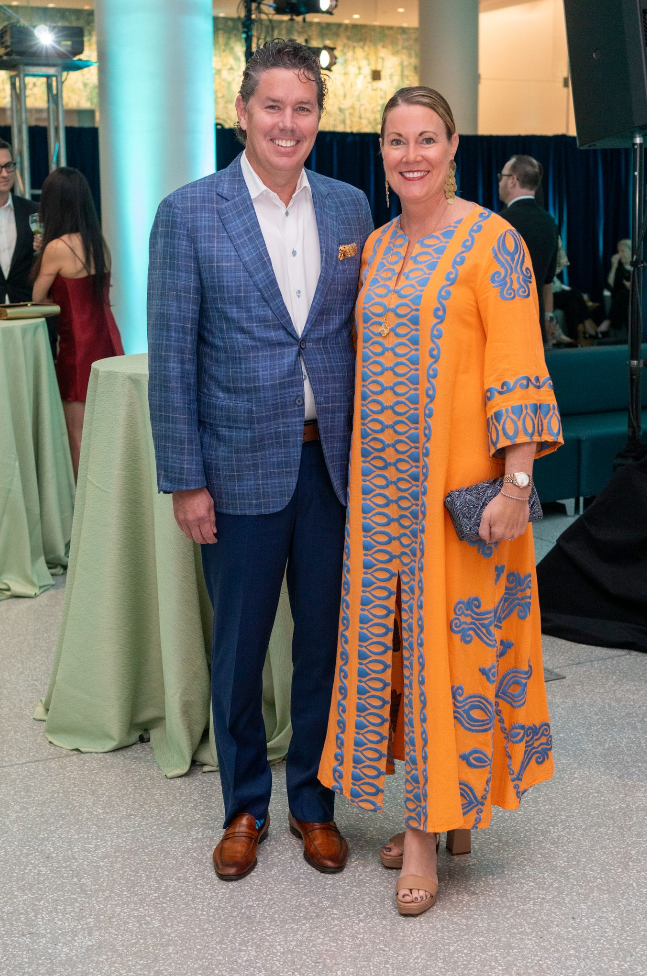 Bill and Bev Birck
Photos by Leigha Wondergem Photography