By Laurie Toth
For years I dreamed of living in the iconic John Hancock Building.   That dream became a reality a little over two years ago.   So many moments in life we want something so much and when we finally get it, it just "isn't all that".    Well in this case it was all that and more!!
The John Hancock as we all know it had a name change in 2018 to 875 N Michigan.   However, no one ever calls in 875 N. Michigan.   The innovative design was created by the architect Fazlur Rahman Khan and construction by Skidmore, Owings and Merrill began in 1965 and completed in 1969.    The unique design involves retail and business offices to be located on the lower floors to floor 43.  Then 44 to 92 are residential units.   An amazing fact is this building has 50 elevators!!  The 95th and 96th floors are home to the Signature Restaurant and 96th bar.    Benihana, Cheesecake Factory, and Starbucks are all on the lower level.   So, for a person like me who does not cook, this is a perfect endless supply of options for dinner from fine dining to a cup of coffee!!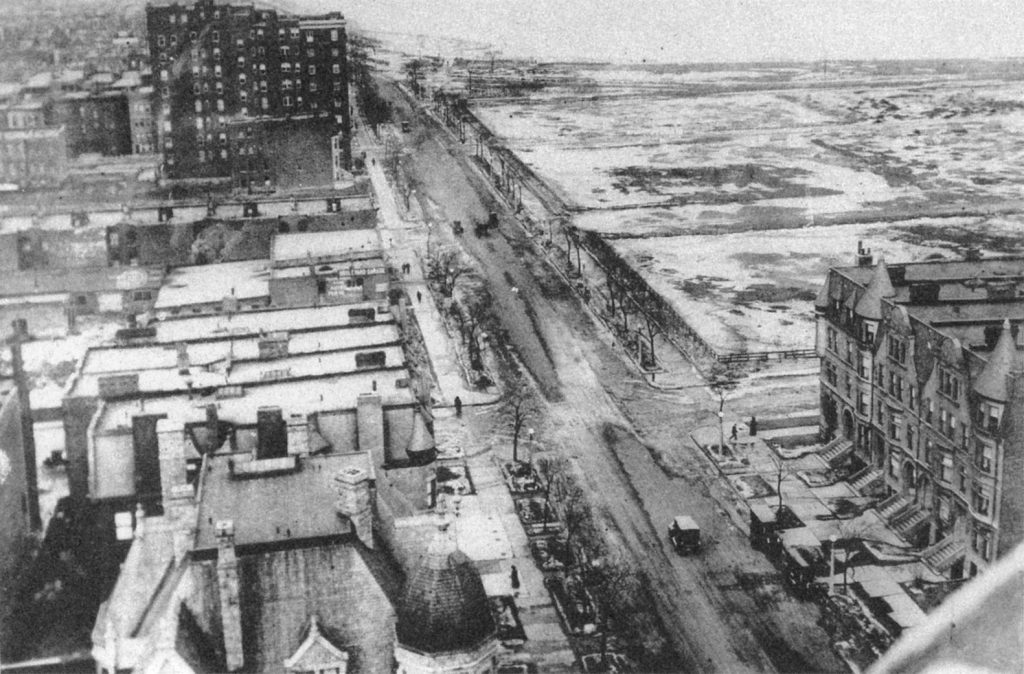 The resident side has a special entrance at 175 E. Delaware.   There are two amazing doormen on staff that cover each shift making sure we are all well taken care of.     From the ground floor, we take one of three elevators to the 44th floor.   Upon exiting there is a beautiful sky lobby that overlooks Lake Michigan and Navy Pier.  A definite wow factor when guests come to visit.   On the 44th floor are two large meeting rooms, the Potash Grocery store that has been quite the God sent during this Pandemic and extreme cold.   Along with being a full-service grocery store, they provide hot meals, breakfast, and lunch along with an assortment of sandwiches and salads.  The state-of-the-art gym is also on this floor.  The treadmills are positioned so it looks like you are running north on Lake Shore Drive!  No need to join another gym if you live here!   I knew I was home the minute I saw the ballet barre – yes, they even have a ballet barre!!   The pool is in a corner overlooking the west and south sides.   Both the gym and pool are now reopened with Covid restriction guidelines.   This floor is also home to the Package Room, which will deliver your packages to your door, and a Dry Cleaners.   One resident once told me "it is like living in assisted living long before you ever need to live in assisted living!"   The views are spectacular from every window in this iconic building!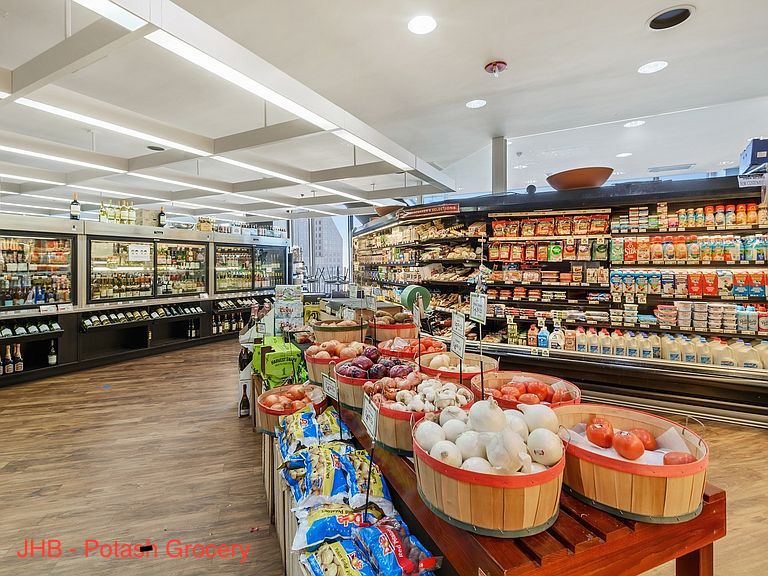 The very first resident to move in was Ray Heckla, who was the building's original Engineer responsible for the residential floors from 44 to 92.   He moved his family in before the building was even completed in April 1969.  So many events have happened in this building, some exciting and some very sad.   In 1981 Dan Goodwin, wearing a wetsuit and a climbing device that allowed him to climb up the beams to the top – yes, he succeeded without falling!   Then in 1988 the movie "Poltergeist III" was filmed in the building.  In 1997, Chris Farley sadly was found dead in his 60th-floor apartment.  Every year the "Hustle Up the Hancock" occurs benefiting the Respiratory Health Association.  Due to Covid 19 restrictions, this event will not occur here in 2021.
Meg Nagel who has lived in the JHB for 33 years shared that originally one of our party rooms called Club 44 actually started out as a restaurant complete with wait staff and menu.  This restaurant was open only to residents and their guests.   The menu she shared looks like a fun amenity!!   Another resident of 16 years, Linda Kramer remembers being taken there on a date (many years before she married her husband) and recalls the food being really good and the views from the room amazing.   Club 44 is now one our meeting/event spaces we can rent for parties, etc.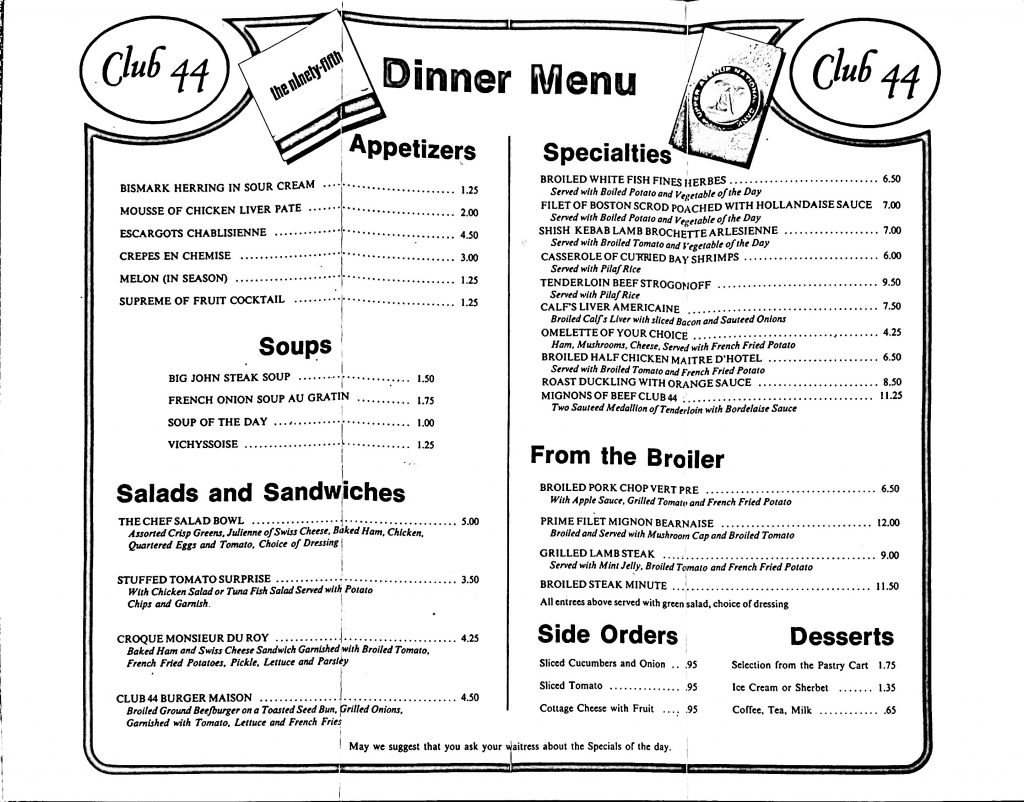 Originally the land was owned by the Potter Palmer family.   The attached photos show that in 1910-1911 the Hancock site was just a snowy field; this photo was taken on top of the old Water Tower.  The second photo, taken in 1924, from the top of the Allerton Hotel indicates foundations that might have been an earlier building.  From 1924 to 1964 it is unclear if there were any other buildings on the site.  The first Casino (a private club) occupied the southeast corner of the lot and remained until 1938 when the property was sold to a developer.  However, before the first Casino could be torn down it burned.   The Casino was rebuilt on the corner where it remains today.    The original design of the JHB called for two towers of 70 floors each but was changed when the Casino ignored all attempts to buy their property. 
Living in this historic, iconic building is definitely "all that and more"!