By Michelle Crowe
Talking enduring style with Jim Wetzel, Isaac Mizrahi and Lawrence Libunao.
Designer personal appearances and trunk shows feel like a dream from another time. The idea of gathering with friends in a beautiful store with nibbles and bubbles and the next collection displayed temptingly on racks is something to look forward to again someday.
Chicago's big-name stores and gorgeously curated boutiques always threw the best such events. Our love of fashion and Midwestern hospitality can melt the heart of the most jaded designer and the talented people around town who plan these incredible afternoons and evenings are simply the best.
In tribute to trunk shows, designer appearances, and special events in general, I'd like to share some of my best memories of interviews and encounters.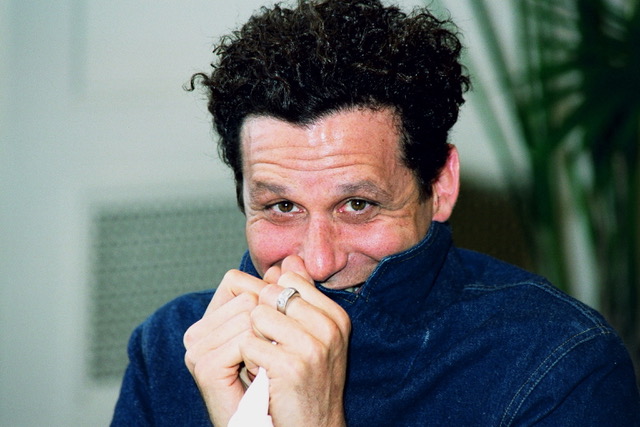 Shy Isaac.
Until we gather again, some recollections of designers in and around our beautiful city.
Isaac Mizrahi
Isaac launched his collection for Target at Navy Pier during the Air and Water Show with jets flying in formation and real time makeovers of women in the crowd. Before that, he joined me, Jim Wetzel and Lawrence Libunao for lunch at The Peninsula to talk about style. New York had been without electricity for two days and there was some doubt as to whether Isaac would make it but he did. We had drama of our own as the original photographer refused to show up for some forgotten reason. The incredible Joan Hackett saved the day and we wound up with these gems.
So many interesting things to discuss.
Manolo Blahnik 
It was mayhem at Neiman Marcus when the courtly and delightful shoe designer reissued ten of his most-loved styles during the height of the Sex and the City shoe and bag craze. It was wildly fun to see him interact with his fans, signing every pair with a flourish. During my interview time with him, we spoke of mutual friends and he promised to send me a pair of pink slingbacks, although that was promptly shut down by his business partner, George Malkumus.
Oscar de la Renta
Saks Fifth Avenue and Oscar de la Renta always had a wonderful relationship. The visit I'm thinking of was in support of the Lyric Opera a few months after Manolo's visit. Why do I remember this so clearly? Because I asked him about the shoes that Mr. Blahnik had made for Oscar's spring collection and he replied that because of those shoes, he'd begun designing and selling his own rather than let others get the sale. It was a powerful moment realizing that his business brain was as impressive as his dresses were exquisite.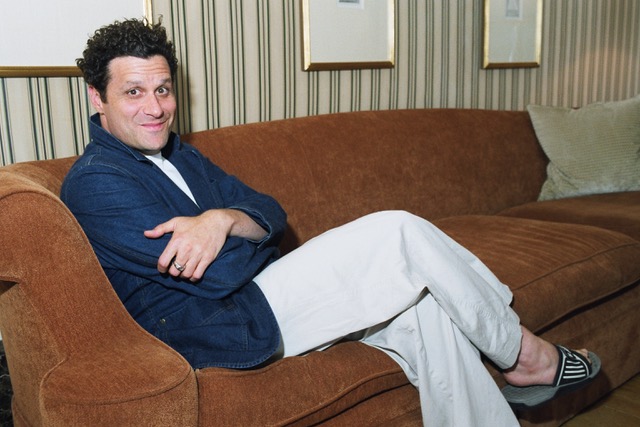 Lounging before heading to Navy Pier.
Richard Lambertson and John Truex
The conversation centered on their pugs, Winston and Wallace, private air travel, and how honored they were that women had taken to their bags and newly launched shoes. To this day, I will not part with a LT bag, my forever favorites.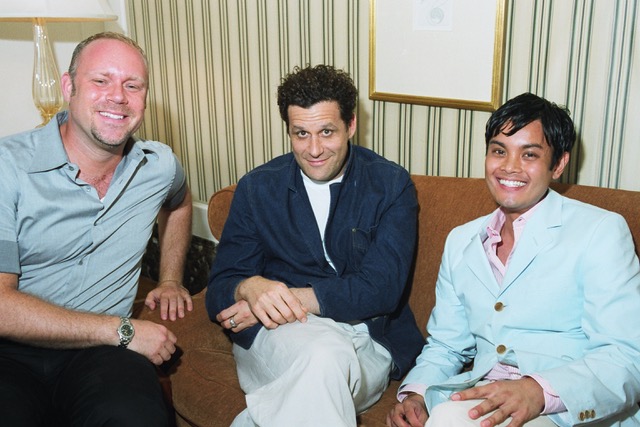 Men of style.
Photos by Joan Hackett