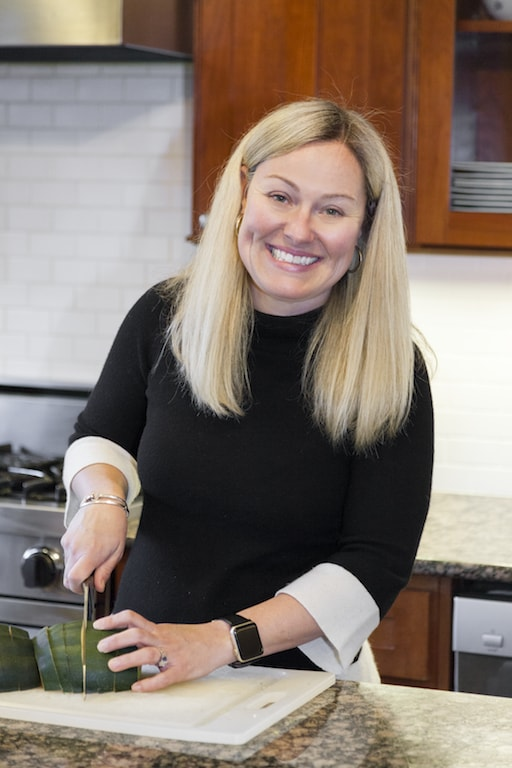 By Samantha Schwalm 
For Christmas this year, I made lobster bisque to start our meal. To be frank, it has been a while since I made this soup. Not because it is necessarily difficult to make, but because the last time I made it, it was for a very special dinner at a client's house. I promised my family I would make the soup more often. To help fulfill that promise, I am sharing it with all of you. 
The key to lobster bisque is to make your own stock. When you look up recipes, all of them have making stock as part of their recipe. Before you panic, please keep in mind that you are cooking the lobster as you make the stock. Most recipes call for lobster tails. I personally feel,  with the entire body you get a much fuller and richer flavored broth. Also, the best meat is located in the claws of a lobster.  
This recipe serves 6 to 8 people. You can freeze whatever soup you do not eat and save it for a  later day. I also feel the soup tastes better if you make it a day ahead. This allows for the ingredients to blend together.
Bisque Ingredients: 
3 whole lobsters 
4 tablespoons of butter 
1 yellow onion, small dice 
2 celery stalks, small dice 
2 carrots, small dice 
1 tablespoon thyme 
1/2 teaspoon salt + more for seasoning later 
1/2 teaspoon pepper + more for seasoning later 
1/2 teaspoon cayenne pepper 
3 cloves of garlic, minced 
1 (6 oz) can of tomato paste (gives you the color you want for the bisque) 
3 tablespoons of all-purpose flour 
1/4 cup of white wine 
6 cups of lobster stock (or seafood stock if buying from the store) 
1/4 cup of cream 
Stock Ingredients: 
6 cups of water 
2 bay leaves 
1 tablespoon of kosher salt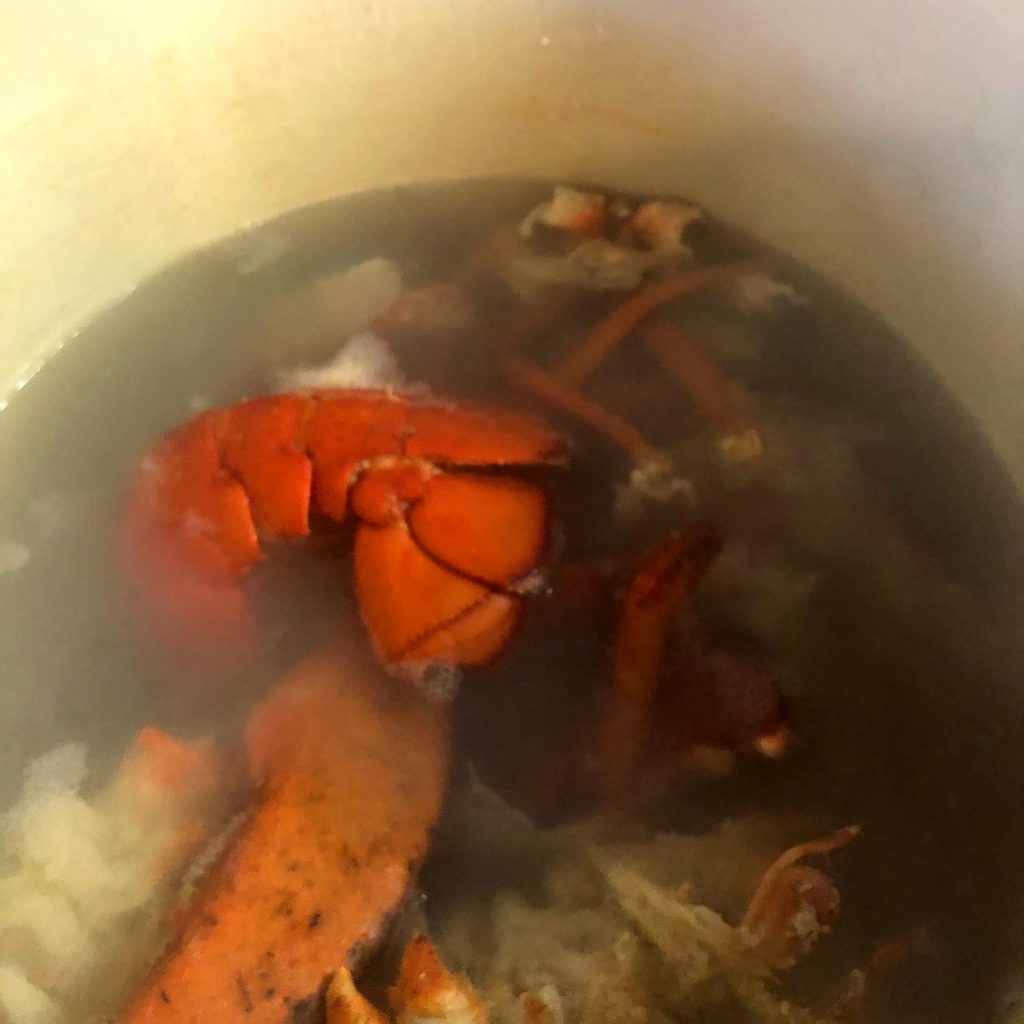 In a large stockpot or dutch oven, place 6 cups of water and one tablespoon of salt. Bring to a  boil, and then add the lobster. Cover with a tight lid, and boil lobsters for 5 minutes. They will turn bright red in color. With tongs, carefully remove lobsters. They are parboiled. The meat will be finished off in a sauté pan later before serving.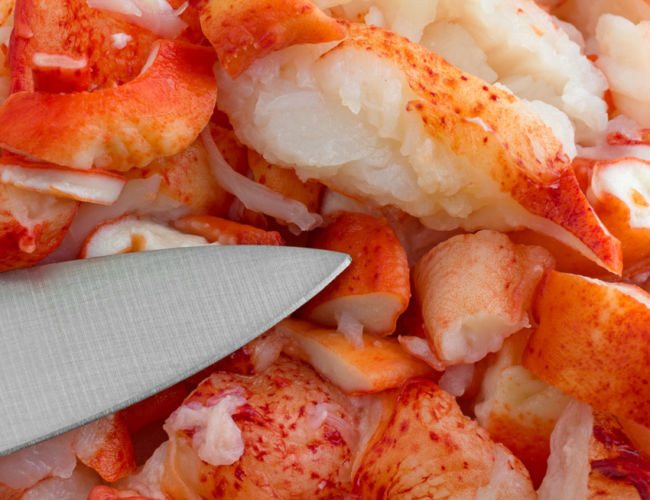 Let the lobster cool slightly, with a knife cut the tails off, and take out meat from claws and tails.  Place meat into a container and set aside. Rinse out heads, and place legs, claws, and tails back into the pot. Add bay leaves, and bring water back to a boil. Reduce heat to a simmer for 1 hour. Remove shells, and set stock aside for when needed for the bisque.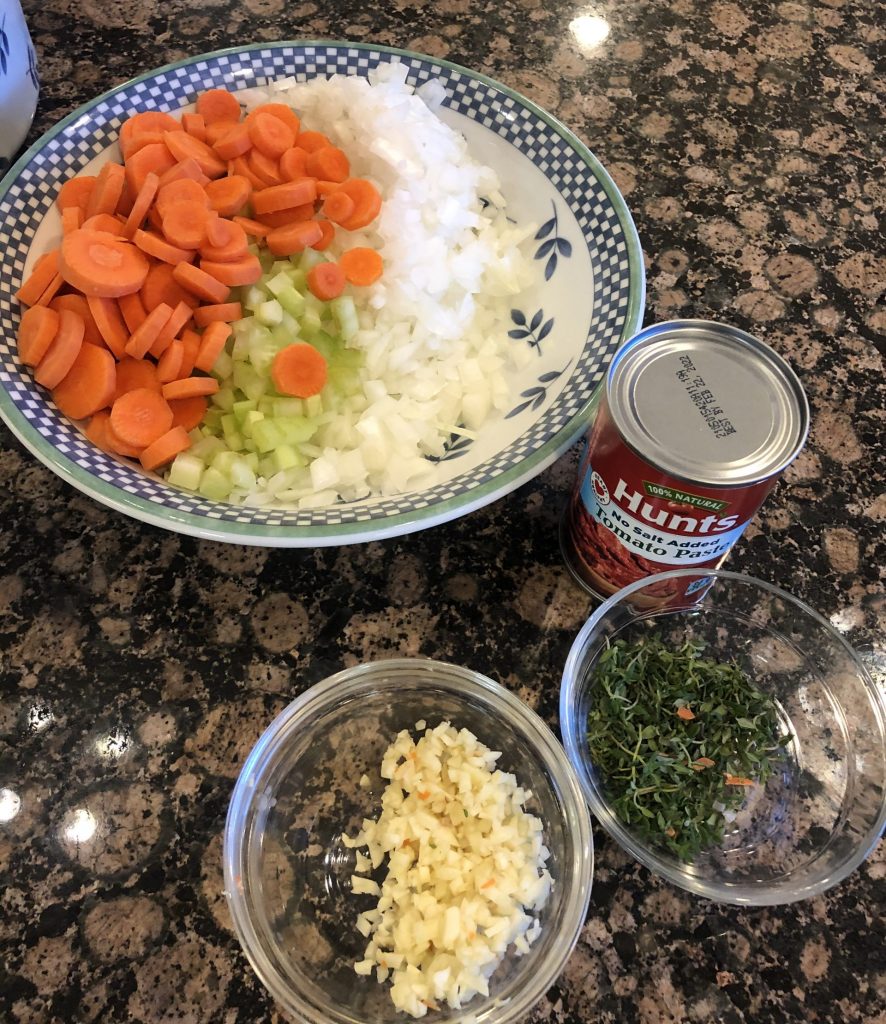 Bisque: 
In another dutch oven, melt the butter, and sweat onions, carrots, celery. This should take about 5 minutes. Stir in the thyme and garlic for another 1 to 2 minutes. Next, stir in the tomato paste, then add flour and stir. Deglaze with white wine, and let it cook down for 2 minutes.  Continue to stir and add the stock slowly. Once all of the stock is added, bring to simmer, and let simmer until stock thickens and reduced by half. This will take about 30 to 40 minutes.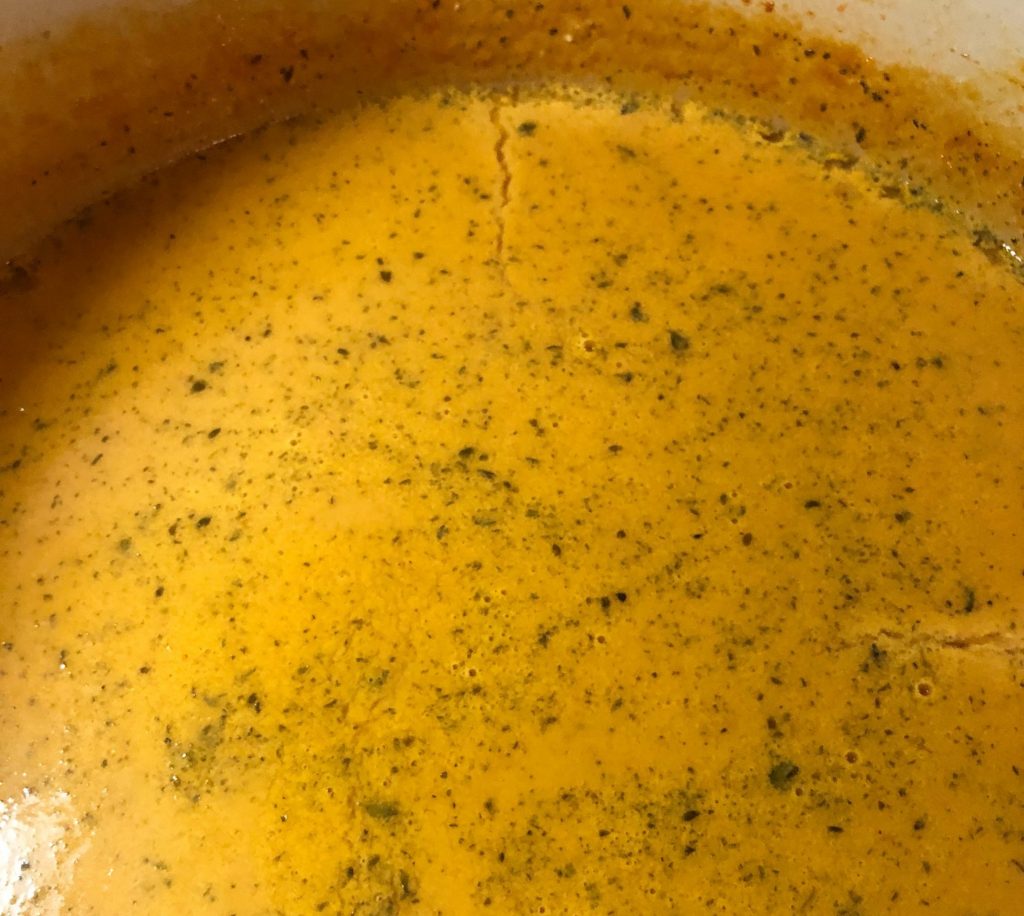 Take off heat, and either transfer to a blender, or use an immersion blender, to blend the bisque until smooth. Pour back into the cooking pot, and slowly, while stirring, add the cream. Season with extra salt and pepper to taste.  
Service: 
In a sauté pan, melt 4 tablespoons of butter and place chopped up lobster meat. Warm the meat thoroughly in the butter for about 2 to 3 minutes. This finishes the cooking process. Place the meat in the bottom of the serving bowls. Ladle soup over the meat, and serve.