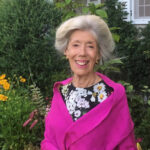 By Judy Bross with photos by Todd Schwebel
Every Spring we ask designer Todd Schwebel to share some images that inspire us to pick bouquets, plant flowers, and invite our family and friends to enjoy them with us! This is the season we've been waiting for all winter: welcome Spring! 
A "pick and mix" bouquet is perched on a Christopher Spitzmiller mixed luster garden seat that Todd special ordered. Spitzmiller is better known as "The Potter to the Presidents".
One lucky client of Todd's had him match her heirloom china with new Christian La Croix Dining Room curtains.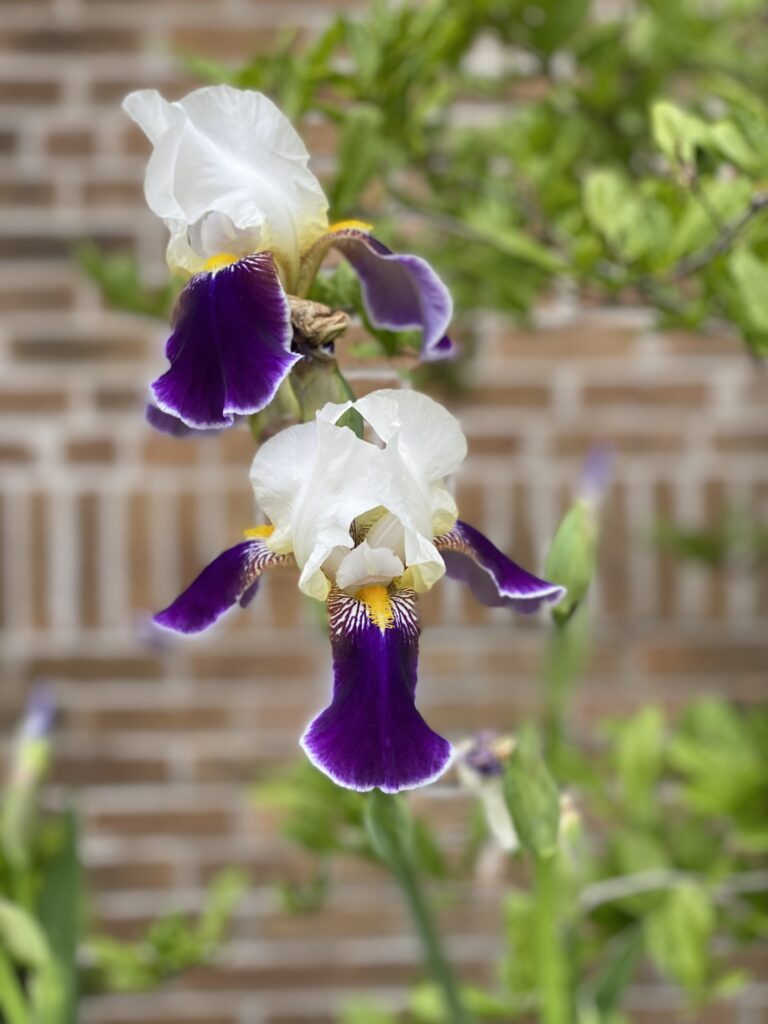 This heirloom iris is named "Wabash" and graces the garden at St. Thomas the Apostle one of Todd's community service projects. The "original" plant was in Todd's grandmother's garden.
Bonjour Bakery in Hyde Park produces sugar cookies that are picture perfect for a Spring Brunch! 
These boxwood parterres filled with blooming spring bulbs are ready for an Easter stroll!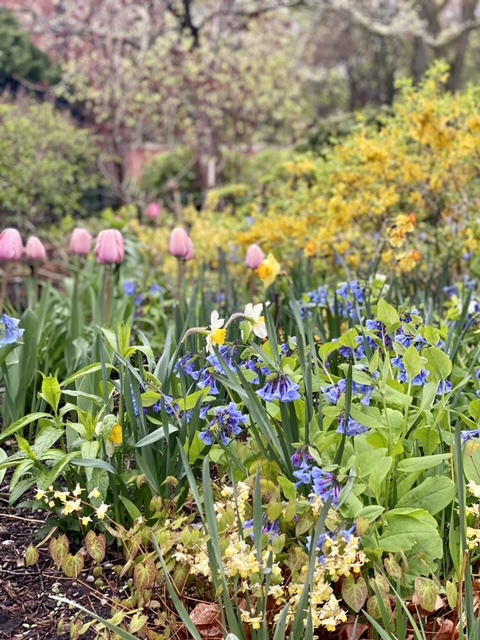 Virginia bluebells and epimedium under-plant tulips and daffodils in a streetscape Todd gardens as a gift to the community near The University of Chicago.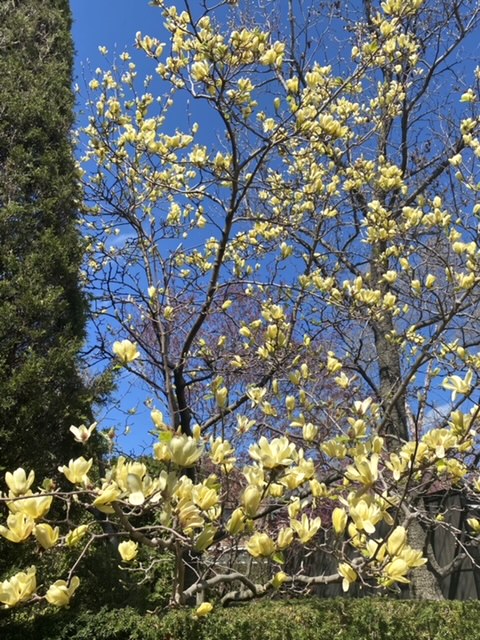 The magnificent yellow magnolia "Elizabeth" in full bloom!
The white "Star Magnolias" make a big show every Spring over a carved limestone Victorian bench.
Gothic style urns from Longshadow Planters are ready for Easter services in a historic church yard. 
Daffodils in an antique silver loving cup make a stylish impact on the bar at 

Todd

's. 
Todd

 has a thing with formal hedges!
This pergola is ensconced in a mid-Atlantic garden filled with blooming azaleas & tulips each Spring.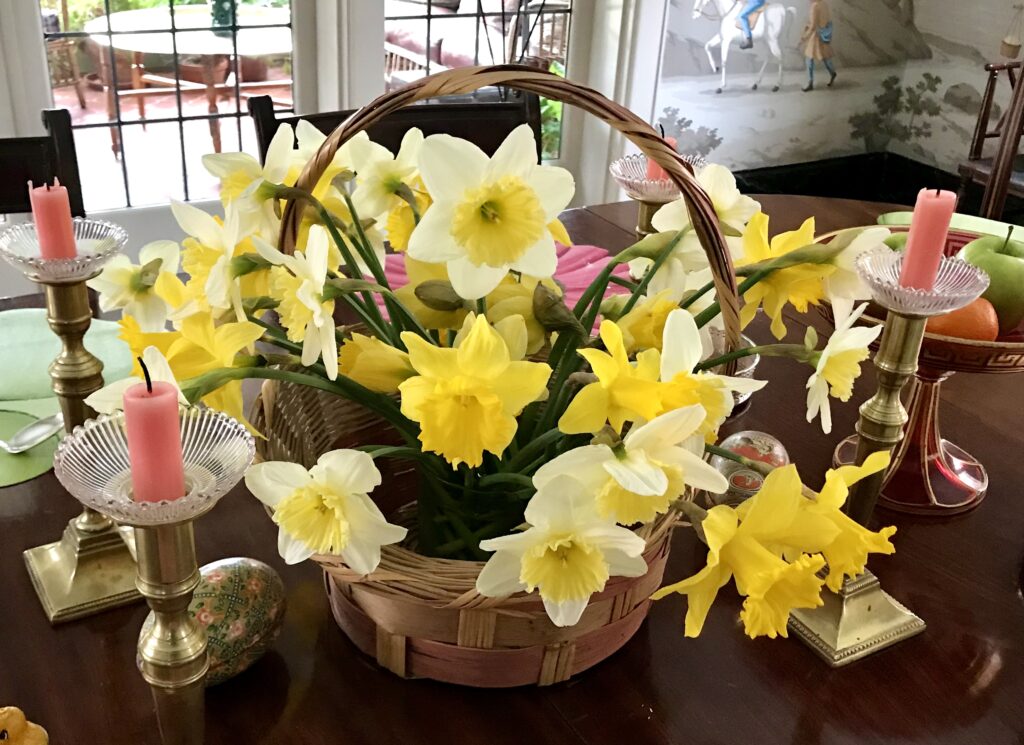 What could be more charming than a vintage Easter basket filled with daffodils as a centerpiece!
A made-in-Virginia McKinnon & Harris garden settee is the perfect scale for a city garden.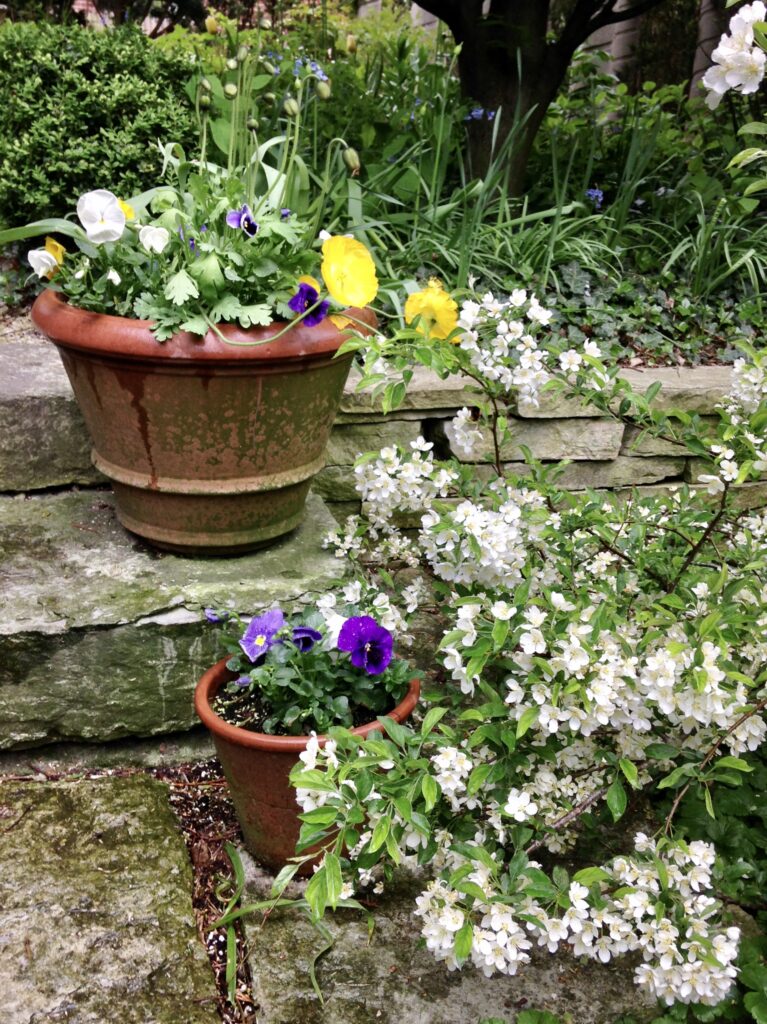 Todd

 says you can never have enough pansies or crabapples!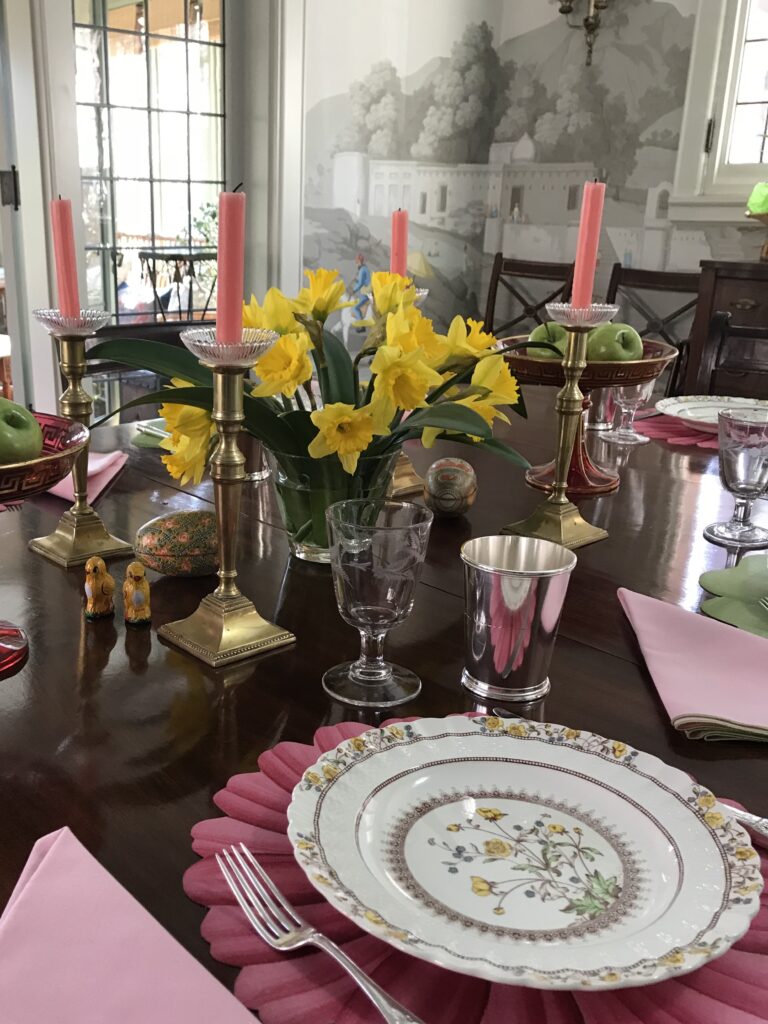 "Buttercup" Spode is the perfect china pattern for an Easter Brunch! 
These pink blossoms turn into some of the tastiest Missouri white peaches you've ever eaten!
A stately paint decorated Regency arm chair carries an important Lake Forest provenance. 
The WAC makes Chicago's finest Easter cakes and this one got a pansy bow straight from Todd's garden.
A formal Easter table is set with Todd's mid-19th century Tucker porcelain. Tucker was made in Philadelphia to emulate Paris porcelain and was the only porcelain to be manufactured in America.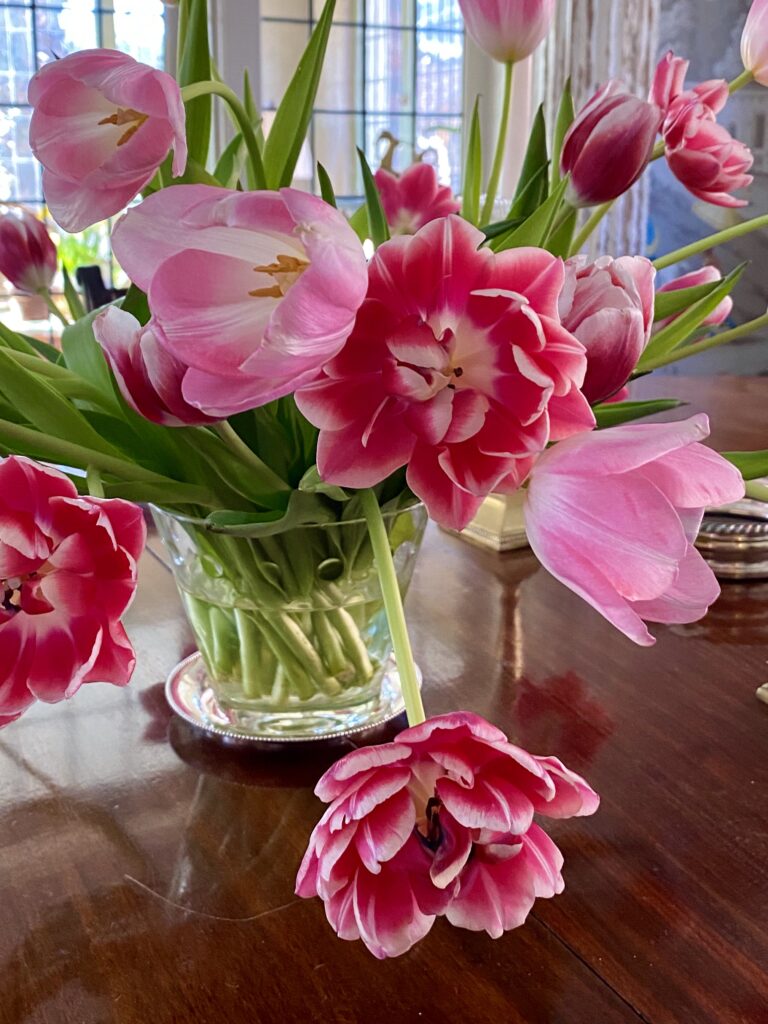 Tulips spell smiles!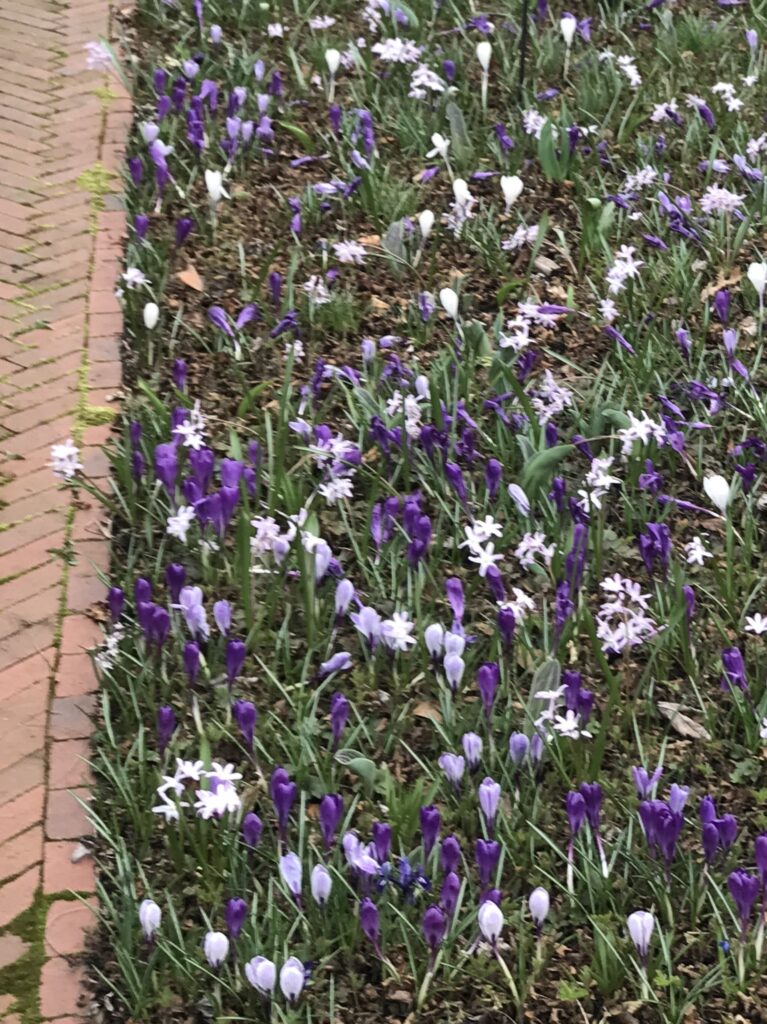 One of Todd's signature "bulb carpets"!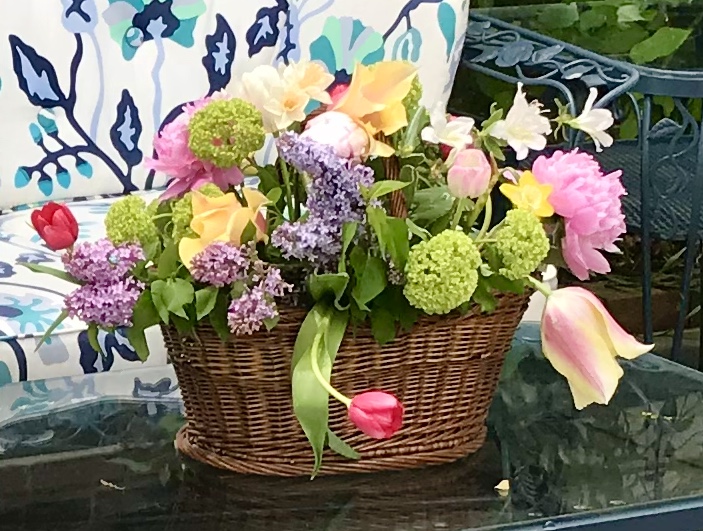 Todd

 says take a basket and fill it up with garden flowers! 
Wow-oh-wow! 

Todd

filled this fancy Art Deco fountain at one of our favorite city clubs with tulips for a grand Spring birthday party. And don't miss those ostrich feathers hanging from the ceiling!
Todd
joins us in wishing you all a flower-filled Spring!