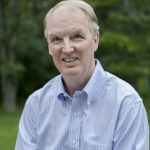 By David A. F. Sweet
Scotty Searle moved into this year's Lake Forest Showhouse & Gardens house when she was 15. Her parents, Bill and Sally Searle, built it in 1970 after knocking down another house; they loved the property. Walter Frazier of Frazier, Raftery, Orr & Fairbanks designed the red-brick Georgian home. Part of the property was donated to Lake Forest Open Lands about 30 years ago.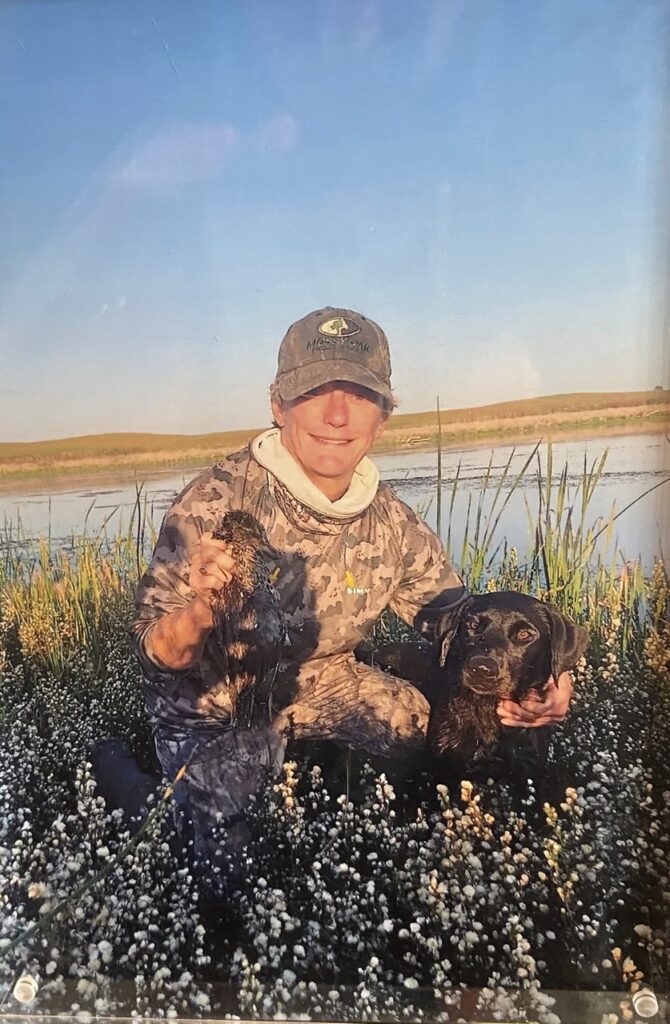 Scotty Searle loves the outdoors and especially duck hunting.
After being greeted by her numerous dogs at her Lake Bluff home, Classic Chicago caught up with Scotty recently to find out her memories of the special spot.
As a teenager, what were your first impressions of your new home?
As the oldest I was happy I had my own room, but I thought the house was too big. We loved the yard. We had picnics in the back yard.
What sort of parties were held there?
My sister Betsy and I had our joint debutante party there. Our youngest sister Louise had a debutante party there that looked like the Delta Queen. There were other massive parties there. I got married there.
We had a lot of Christmas parties on Christmas Day – the Ishams, the Bowens and others would be there, about 30 or so. The last one was in 2018.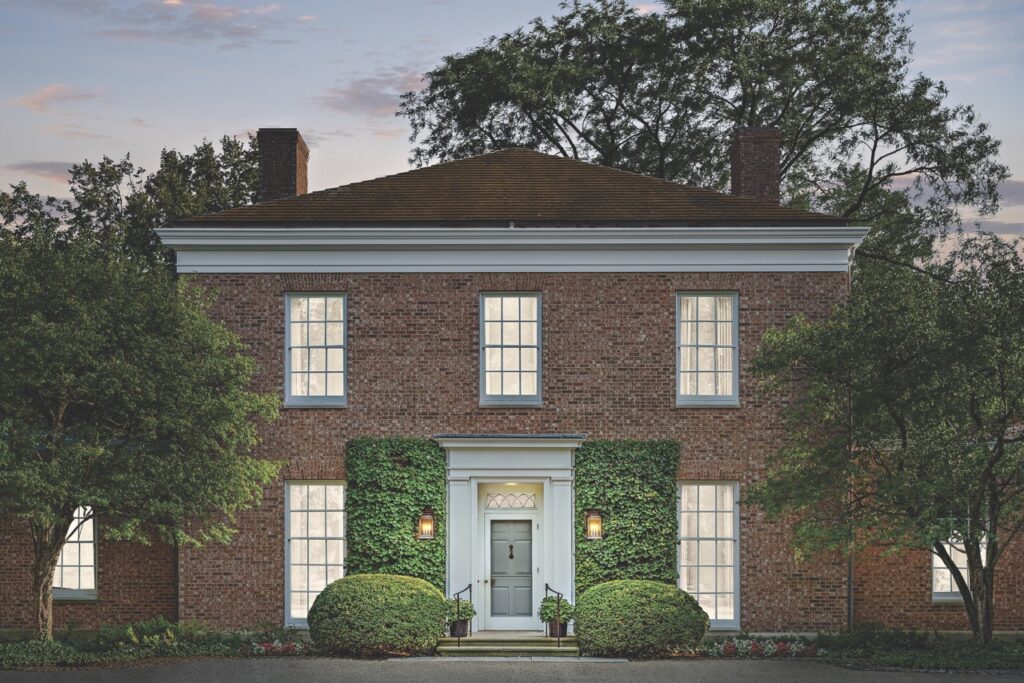 The house Scotty's parents built will be featured in this year's Lake Forest Showhouse & Gardens.
What were the other structures on the property like?
We had what was called the Head House. There was an elephant head on the wall, bear, buffalo – Dad had shot the last tiger in India, and that was up there. There were a lot of trophies. They didn't have too many heads in the main house, but they had two leopards fully mounted sitting down as you walked in.
Dad also had his workshop at the Head House where he built three cars and a couple of boats. I loved going down there. It had a TV, fireplace, bar.
We also had a guest house where sometimes ministers from The Church of the Holy Spirit would live. My parents didn't charge them rent. Caretakers Holly and Hans Mattson lived there for 23 years. They raised four kids there. They'd check on the house when my parents were gone, do lawn maintenance.
Tell me about the animals at the house.
Dad loved his dogs. He had a kennel at the Head House. That was fun. We'd also adopt pets. Louise found a mallard at the Skokie Ditch and raised it.
Bill and Sally Searle loved the property on which they built their house.
Are you going to the Showhouse event?
I have tickets for May 9. My son Kent and his girlfriend will go then too. My two sons (Jake is the other one) lived there for six months once when they were young. Then I'm going to go by myself later in May to take it all in. I don't know if it will be emotional for me. I'll be curious.
I have seen the kitchen recently. It's magnificent. They knocked down a wall. When Dad died, Mom got a new stove, and that was it for the kitchen. It still had that avocado green look from the 1970s.
Scotty gets together in the house with her boys Kent and Jake before it was sold.
The Lake Forest Showhouse & Gardens is open daily through June 4 to benefit the 110-year-old Infant Welfare Society of Chicago which provides healthcare for Chicagoland's medically underserved. Showhouse tickets and Honorary Chair lecture and luncheon tickets (May 8) may be purchased at
www.lakeforestshowhouse.com
.