BY JUDY CARMACK BROSS
From behind the scenes at O'Hare to Pilsen's vibrant streets to some of the city's finest youth sports programs, Know Your Chicago invites you for three terrific tours and an opening symposium September 7th at the Union League Club. In a new format—and new symposium location—this year, the one-of-a-kind organization makes it possible for its audiences to connect with the forces that shape our city and visit areas usually not open to the public.
Each tour offers rare access to thought leaders, business directors, and experts in their fields, providing participants the opportunity to delve deeply—and even inspire activism. "Our goal is to present emerging trends and noteworthy new ideas as they relate to civic education," explains Kitty Freidheim, chair of Know Your Chicago.
A perfect companion to the tours offered, the upcoming Symposium will explore the little-known visionary architect Edgar Miller. The lecture will be presented by two Chicago leaders, Jerry Adelmann, President and CEO of Openlands, and Zac Bleicher, founder of the Edgar Miller Legacy, both of whom live in Miller houses.  Mark Wagstaff, Principal of the SmithGroup and a senior waterfront engineer, will give an all-important update on lakefront erosion. The series is given in partnership with the University of Chicago's Graham School.
Founded by legendary leader Mary Ward Wolkonsky in 1948, Know Your Chicago buses have taken participants to the places people need to know about and presented topics that change the lives of Chicagoans. Throughout its history, some of our city's most admired and talented women have led the organization composed of almost fifty wise and invested women.
This season will bring us "Game Changer: How Youth Sports are Transforming Communities" (September 21), "Pilsen: A Heart of Mexican Culture" (September 28-29), and "O'Hare: Transforming Chicago's Gateway to the World" (October 13-14).
"Game Changer" will feature tours to XS Tennis, Metro Squash, and Beat the Streets and demonstrate revitalization efforts thriving on playing fields, racquet courts, foam-matted rings, and putting greens throughout the city. Leaders at The Bloc, Lost Boyz, First Tee, and others will share their own life experiences, as well as how they collaborate and share resources to change the culture of youth sports to counteract risk factors in the communities they support. Kamau Murray, founder of XS Tennis and Education Foundation, and Ben Schornack, Laureus USA Program Officer, will speak about Youth Sports at the September 7th Symposium.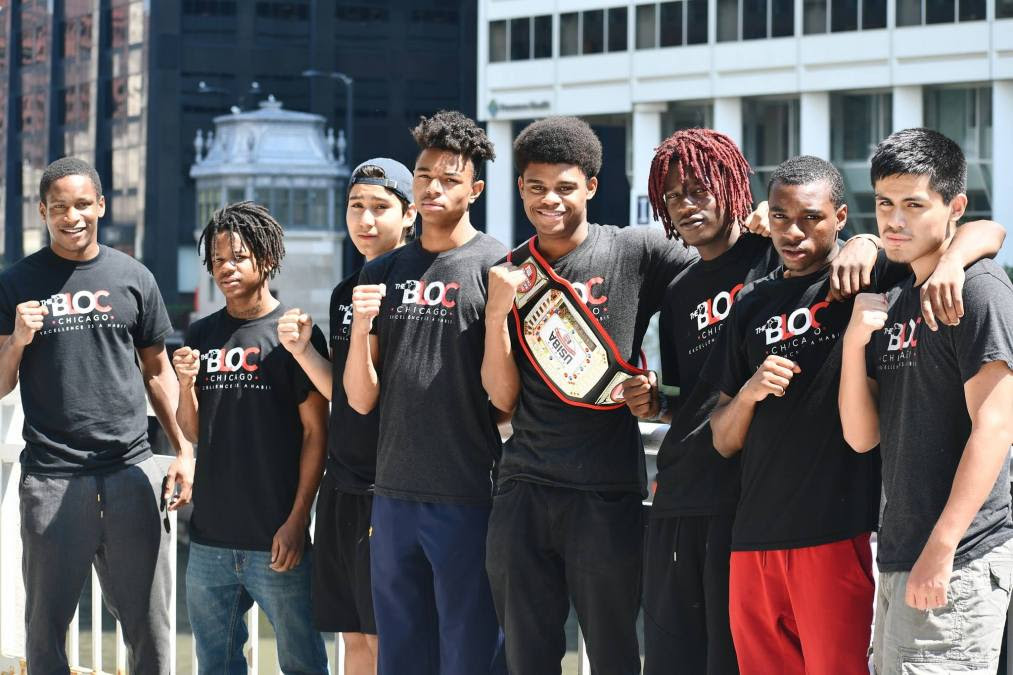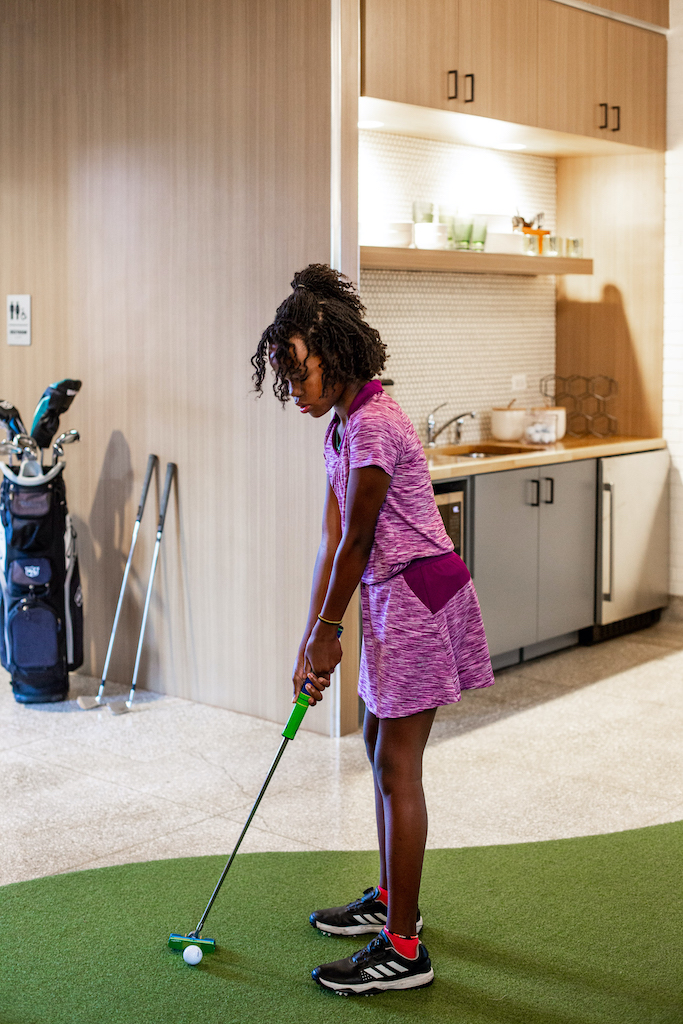 In Pilsen, guests will walk the neighborhood with a guide who will describe the stories behind its famous street murals. The National Museum of Mexican Art with its 18,000-piece collection is part of the visit with a private tour of the "Dios de Los Muertos" exhibition that honors and celebrates Carlos Tortolero, founder and president of the museum, who will address guests at the Symposium. The culmination of this tour will be lunch at a nearby taqueria named the "number one taco restaurant in Chicago" by the Chicago Tribune (the incomparable chef Rick Bayless mentored its chef).
On the third tour, guests will take a behind-the-scenes peek into O'Hare's $8.5 billion infrastructure project, currently in progress. Participants will learn how improved roads, runways, and additional gates will ease congestion for cars and planes, and hear plans to reimagine terminals with more restaurants, shops, and amenities. Jamie Rhee, Chicago Department of Aviation Commissioner, will preview the many changes at O'Hare at the Symposium.
"We have been waiting for decades for the projects we will learn about that will greatly improve the airport experience for both local residents and local travelers," Freideim, who previously served as the Aviation Department's managing deputy commissioner for planning, shares. "We will learn more about the new Jeanne Gang terminal, better airfield lighting, projected finances, and remote facilities."
Susan Aaron, co-chair of the intriguing Edgar Miller program, tells us a little more about the Symposium: "Finally a spotlight is capturing the artistic genius of Edgar Miller who was born in 1899 and died in 1993. Overlooked in his 20th-century lifetime, this unique artist, architect, community developer, sculptor, printmaker, muralist, fabric designer, stained glass designer, wrought iron fabricator, and occasional commercial artist drew inspiration from an array of historic epochs. The Lascaux Grotto, Michelangelo, Matisse, the Surrealists, and 20th-century social dissidents impacted his designs. The natural and primitive world coexisted with contemporary issues–particularly in his murals–in a stunning array of design formats in which he engaged and excelled. How exciting that Edgar Miller's cutting-edge contributions are currently receiving acclaim."
She describes his world as made up of "architecture and planning, extraordinary interiors, painting and graphic design, ceramics, linoleum wood cuts and mosaics, fabric design, metal works, sculpture, and glass skylight canopies infusing a fantasy of sun, moon, stars, and seasons." His interiors draw on his early life: his frontier experiences as a child in Idaho, his time in Tahiti, and in Australia forged a deep reverence for nature. "As a boy, he sketched plants and animals incessantly. Witnessing a bonfire with a local tribe of Native Americans, the images, rhythms, and sounds of that adventure captured his young imagination. These magical subjects melded into a lifetime of spiritual and visual interpretation," Aaron says.
Arriving in Chicago in 1917 as a young man, Miller studied at the School of the Art Institute and resided at Jane Addams Hull House. Mentored by prominent artists and architects, he never stopped searching for the meaning, function, and value of art. Says Aaron, "He was an incessant explorer. Chicago is blessed with much of his work."
Linda Woloshin, co-chair of the Lakefront Erosion lecture, shared her thoughts on its opportuneness: "I don't think there is a single Chicagoan who doesn't take pride in the beauty of our lake and feel ownership over it. There is so much information that will be addressed in the Know Your Chicago Symposium. Many will be surprised to learn that our lake is so fragile and greatly affected by the climate. Everything is driven by lake levels which in 2012 and 2021 broke records for the lowest and highest in recorded history."
While the City of Chicago and the Chicago Park District oversee care of the lake, it takes the involvement of the state and federal governments in tandem to create shoreline infrastructure sufficient to protect the city's inhabitants (and its buildings) from crashing waves. With these crucial funds dedicated to infrastructure provided by the federal government, the city will finally be able to address the inequality that previously existed in making the lakefront safe for all Chicagoans.
"The Lakefront Erosion lecture is timely," Woloshin adds. "It addresses the politics of lake protection, the impact of COVID, climate change, and disinvestment. The drone footage of our 26 miles of lake alone guarantees a fascinating presentation."
Visit knowyourchicago.org to register for its 2022 season. These tours sell out quickly, so make your reservations soon! For further information, call  Know Your Chicago at 773-702-1727 or email kyclist@uchicago.edu.