By Sophie Bross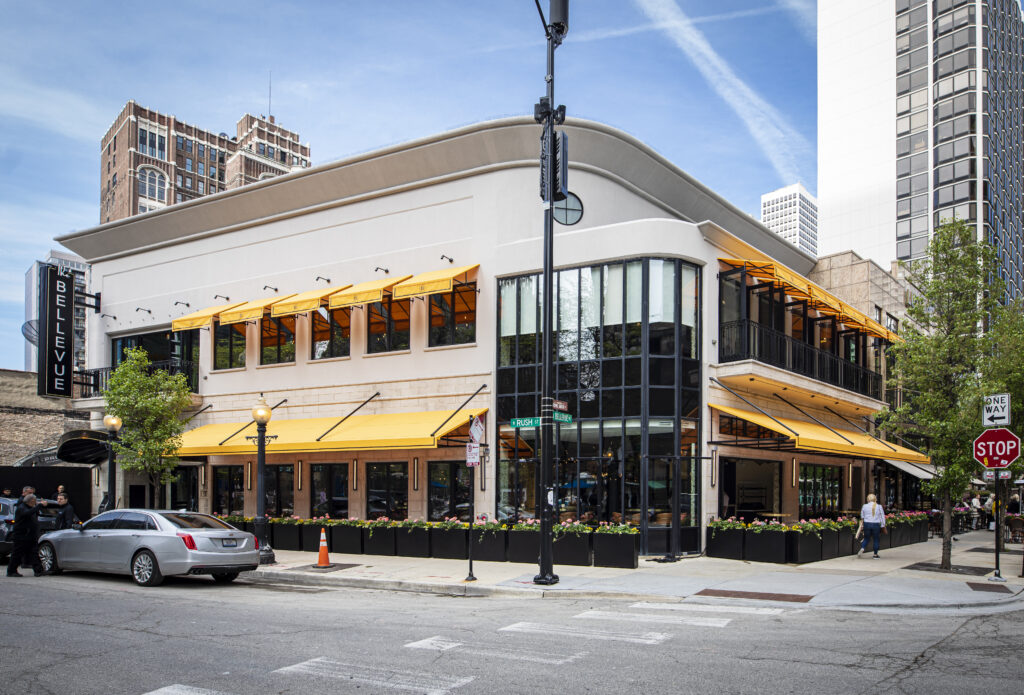 Freshly open as of May 15th, The Bellevue has taken over the former Tavern on Rush's iconic location on Rush Street.  Jim Banks and business partner Fred Barbara, who have owned 1031 N. Rush since 2005, decided to gut and completely renovate the building into a restaurant of their own after the Tavern on Rush lease expired in October. After a multi-million dollar renovation, the new space is a sophisticated and luxurious mix of brass, leather, velvet, custom murals, and beautiful woods. The restaurant is on two levels with a bar on both floors,  formal seating on the second floor with balconies for open-air indoor dining, and a 100-seat outdoor patio.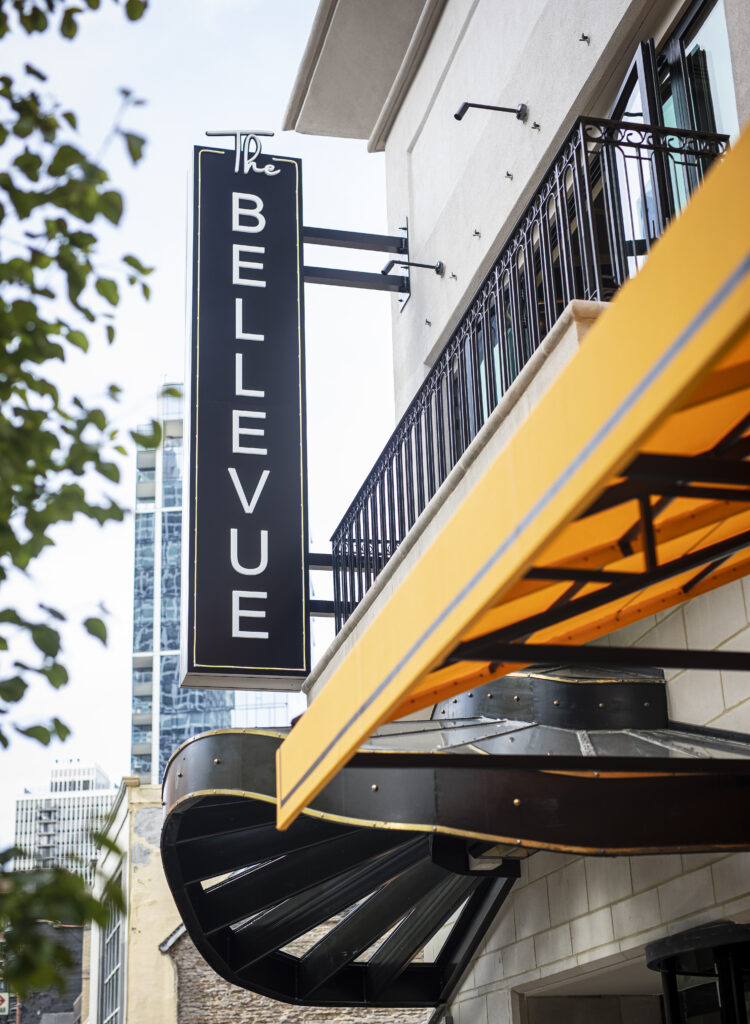 The Bellevue, which means "beautiful view" in French, is named after the cross street it sits on.  The menu was created by Executive Chef Marco Di Benedetto, an alum of Gibsons Restaurant Group and the Jose Andres Group.   It features contemporary American cuisine, including salads, fresh seafood, wood-fired steaks, lamb, pork chops, and classics such as burgers and crab cakes.  Exceptionally tasty menu items include shrimp de jonghe, spicy tuna crudo, lamb tenderloin, and homemade bread with three different spreads.  The cheeseburger, comprised of three thin patties, is delicious and will give Gibsons and Maple and Ash some serious competition for the lunchtime or after-work burger crowd.   As Chicago's favorite season approaches, the Bellevue will be the perfect place to enjoy a wood-fired thin-crust pizza with a bottle of wine while seated on the patio people-watching in Chicago's Gold Coast neighborhood.
| | |
| --- | --- |
| | |
| | |
| --- | --- |
| | |
The cocktail menu is extensive, and the wine list is highly curated and focused on wines from California and Italy, with a significant effort made to feature wines not available at the "other" restaurants nearby.
Banks hopes to differentiate the Bellevue by creating an upscale neighborhood place approachable, whether for everyday dining or celebrating special occasions. An "everyday indulgence" in one of Chicago's most vibrant neighborhoods.
The Bellevue, 1031 N. Rush Street, Chicago, 312-888-8900