Innovative Painter Josée Nadeau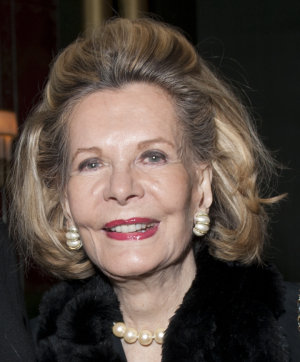 By Megan McKinney
When Catharine Hamilton, President and Founder of American Friends of Versailles,  suggests a French-related story idea, we listen. 
Catharine Hamilton
Her most recent suggestion was artist Josée Nadeau, a Canadian, who early on became a citizen of the world and was for a decade protégée of the late Gerald Van der Kemp, curator of Claude Monet's Garden, and at his invitation Josée returned each year to live on the grounds in his private studio and paint The Gardens.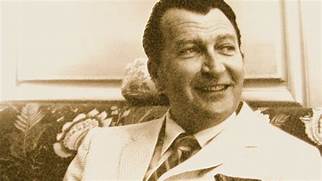 Gerald Van der Kemp
Her "use of colors and simplicity of subject matters is what captured the attention Gerald Van der Kemp and his wife, Florence, who in return introduced her to the high society of Europe," as well as such notable figures as couturier Hubert de Givenchy and art critic John Russell.
A typical Josée Nadeau work
Catharine Hamilton doesn't suggest the ordinary. That we knew. But we soon learned that in 2000 Josée was at party given by Cirque du Soliel founder Guy Laliberte.
Guy Laliberte
It was a party that was to transform her career and add new dimensions to both art and music. Another guest at the little gathering happened to be Beatle George Harrison. (See what we mean?)
George Harrison
But there's more. It seems that  Mr. Harrison sang to Josée for four hours that night. They became great friends and inspired by the late Beatle she developed her own style of painting to music.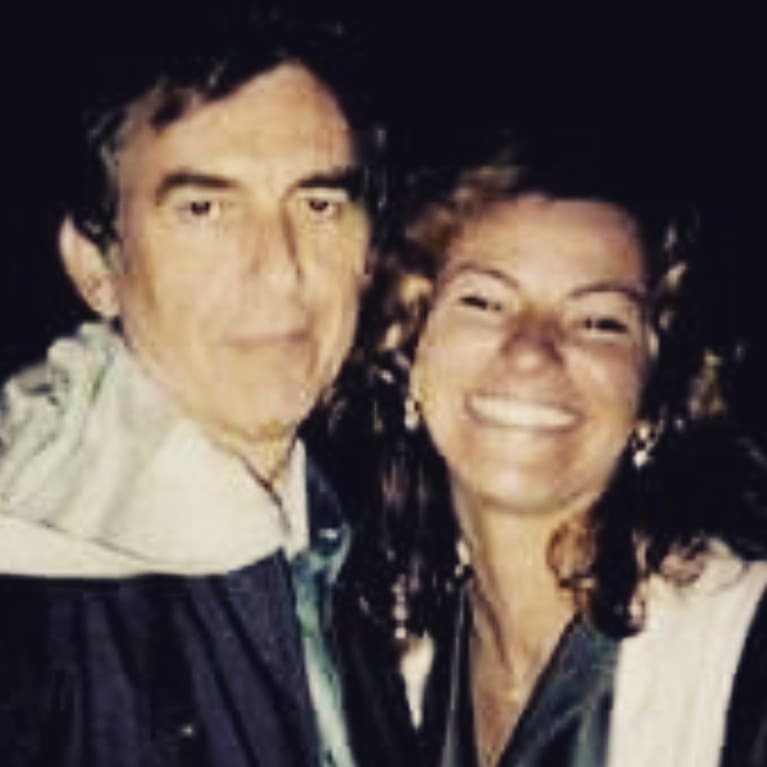 George Harrison and Josée Nadeau captured by a photographer at a party
Below is a sample of how Josée paints to music. She is on a stage. Although you don't see it yet, also on the stage is the 95-piece Salt Lake City Symphony Orchestra.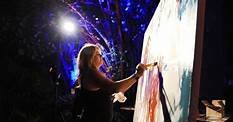 Energized by the music, Josée paints quickly, completing a pair of 8×8 foot paintings in 20 minutes each. At the end, orchestra members stand with Josée to accept an ovation from the audience.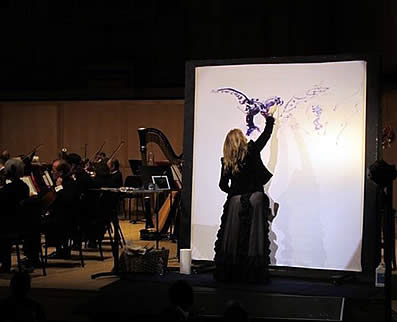 Her first Broadway appearance was back in 2005 when she painted live to the recorded music of late Studio 54 disc-jockey Tom Finn, below, at the April in Paris Gala.
And she joined Dionne Warwick on the stage at the singer's 50th anniversary celebration, painting an immense image of Dionne singing Do You Know the Way to San Jose?  while one thousand people watched the multi-faceted production.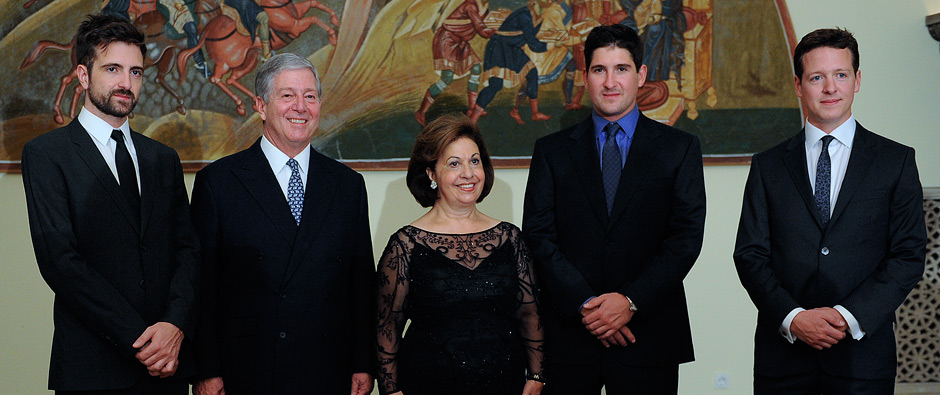 The range of invitations Josée receives is fascinating, including one to paint the Royal Family of Serbia, above,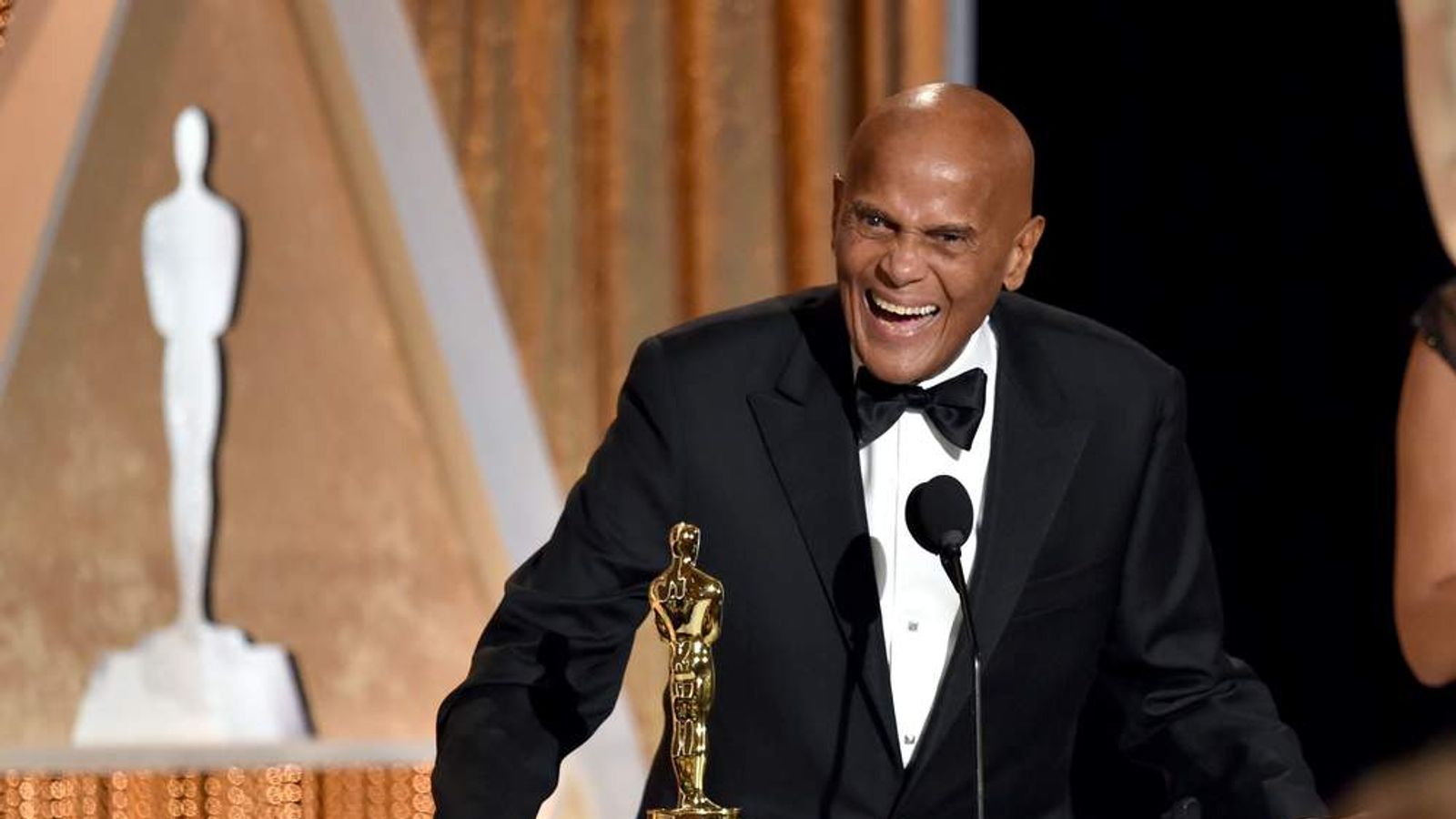 And to capture Harry Belafonte during his Oscar Night Humanitarian speech.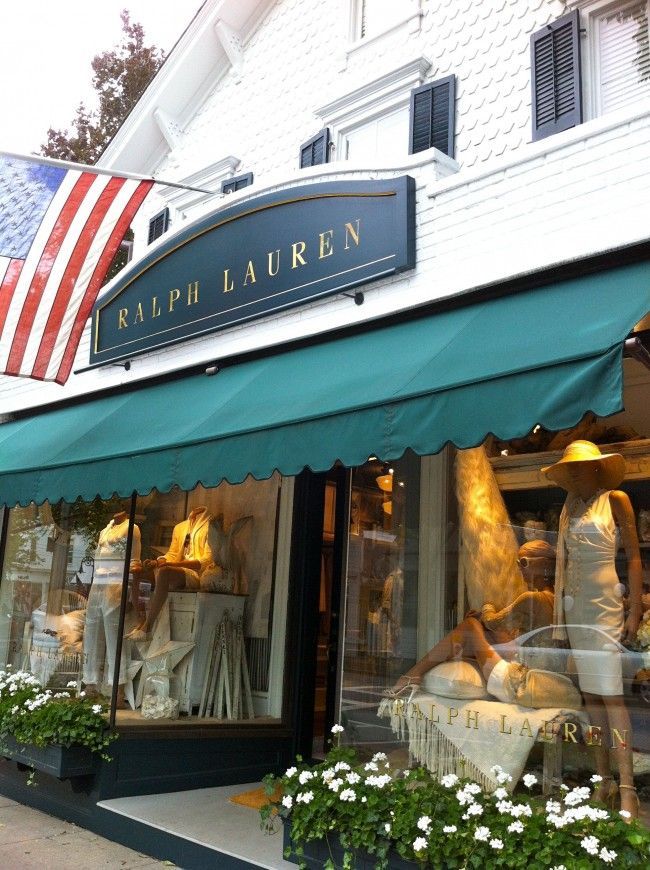 She has been the featured artist at Ralph Lauren stores in East Hampton and Southampton.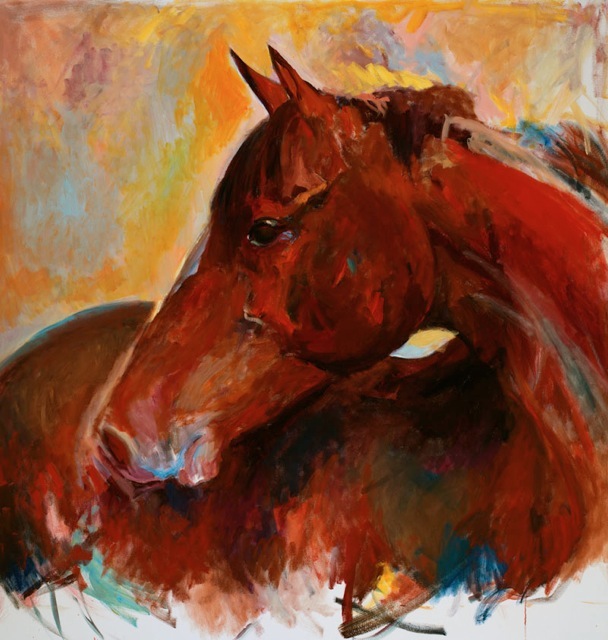 Along the way Josée's public image as Gerald Van der Kemp's painter of flowers was enriched  through equestrian images.
Although the creating of art in front of an audience remained .
In 2013 she created an original painting live at the Fete Cheval Etoile at the Palm Beach International Equestrian Center during a musical tribute by Ki-Juan Minors to celebrate the unveiling of the Horse Stars Hall of Fame. Josée donated the painting to be auctioned off later in the evening.
Yet decades after Gerald Van der Kemp's first discovery of Josée's talent, it is the paintings from Monet's Gardens that best typify her great style.