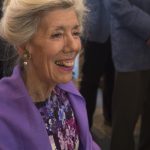 By Judy Carmack Bross
No organization produces more dazzling galas toasting our global neighbors than the International Women Associates (IWA). Recreating Carnivale was a snap for these adventuresome women who not only raised over $95,000 but also brought all guests to their feet for samba lessons.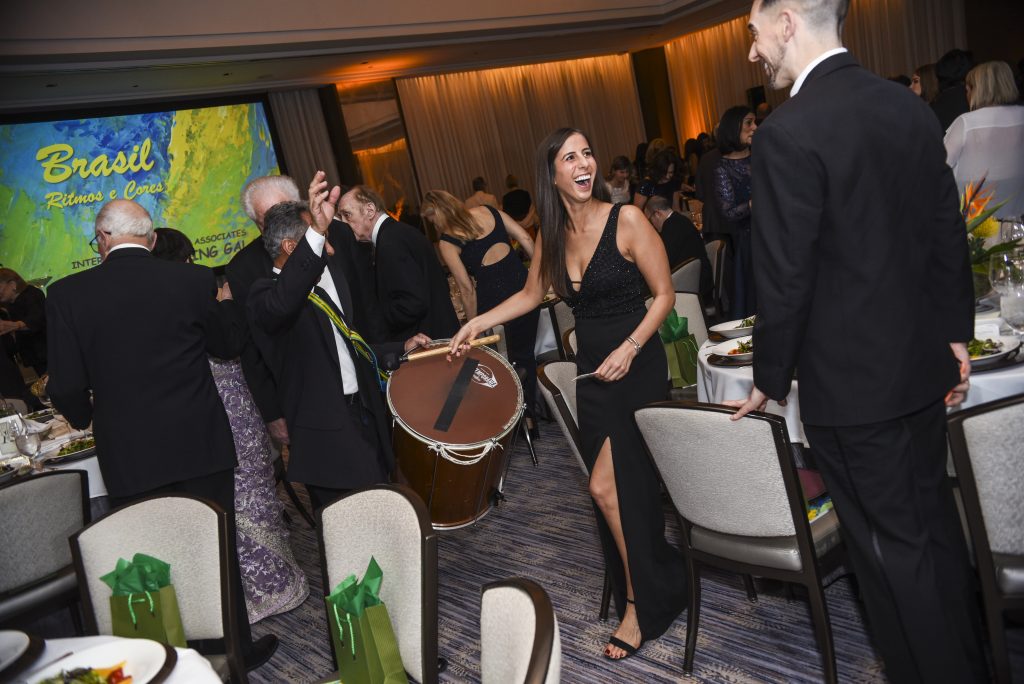 Dr. Amanda Pappas enjoying the Bossa Nova group, by Luciano Antonio
Chair Heloisa Pacheco, Dr. Patricia Andreucci Gomes, Chair Dr. Ana Lucia Pappas and Melissa Hajjar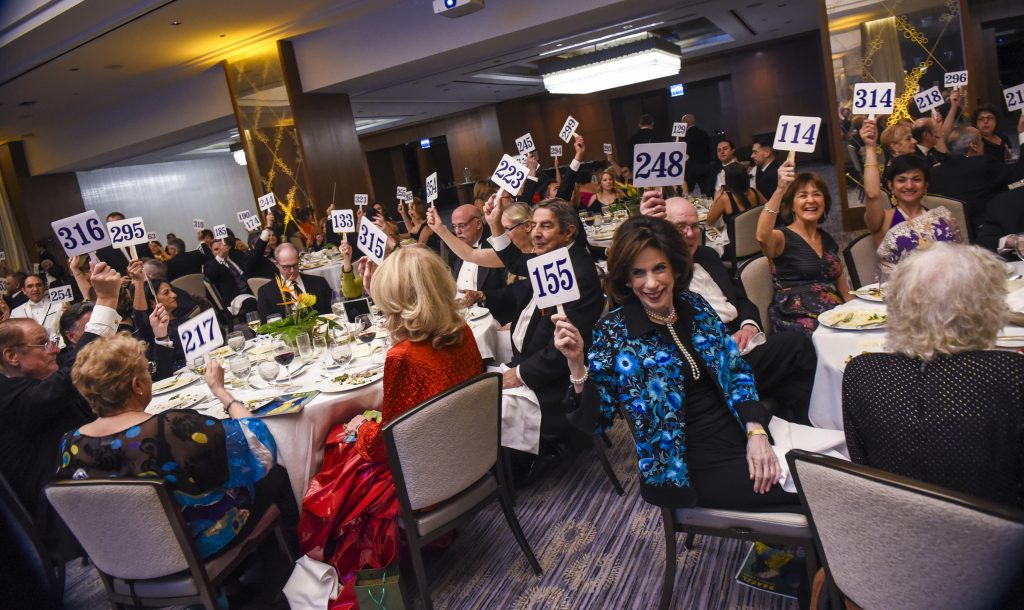 Guests enjoying getting ready to bid on Live Auction, conducted by Keith Jones of Sayre & Jones
We loved President Marian Jacobson's description of the evening which raises funds to promote cultural exchange and philanthropic initiatives:
Jeff and Marian Jacobson (IWA President) and Julie and Michael Harron
"What makes the IWA Gala extra special is the fact that it is not only a fundraiser, but it is an interactive, cultural immersion and learning experience, different every year and always so much fun!  From this year's Brazilian Bossa Nova and Caipirnha cocktails greeting guests as they arrived to the Samba Show and group dance lessons that brought everyone out of their seats, IWA Gala attendees of all nationalities shared a brilliant evening of cultural exchange and international friendship."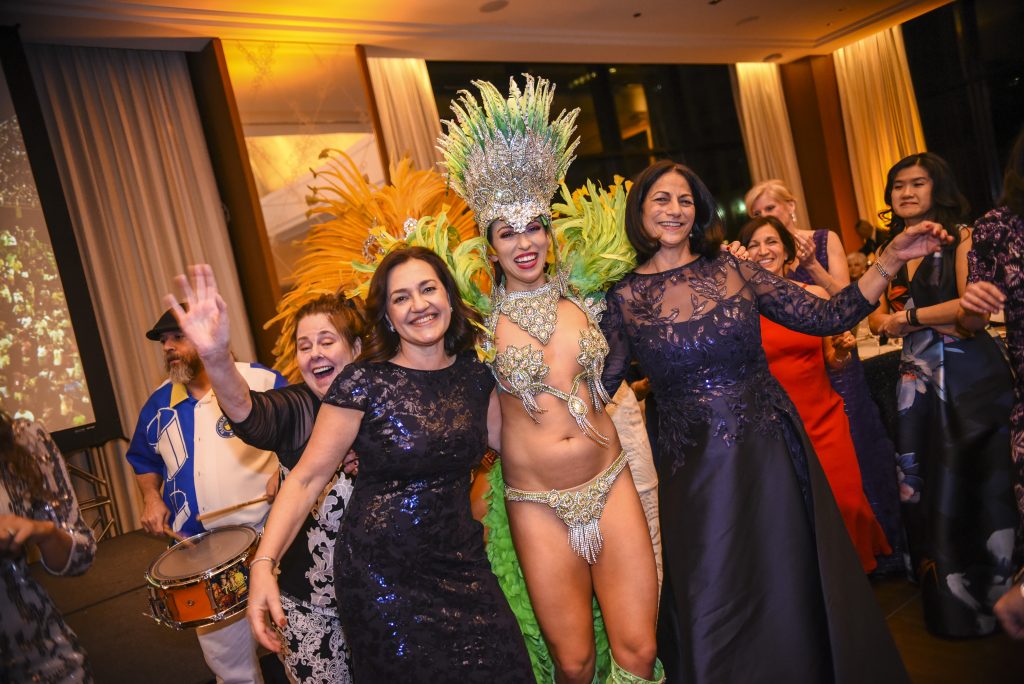 Gala Chairs, Heloisa Pacheco and Dr. Ana Lucia Pappas with Samba Dancer
Samba Dancer of Luciano Antonio and Planeta Azul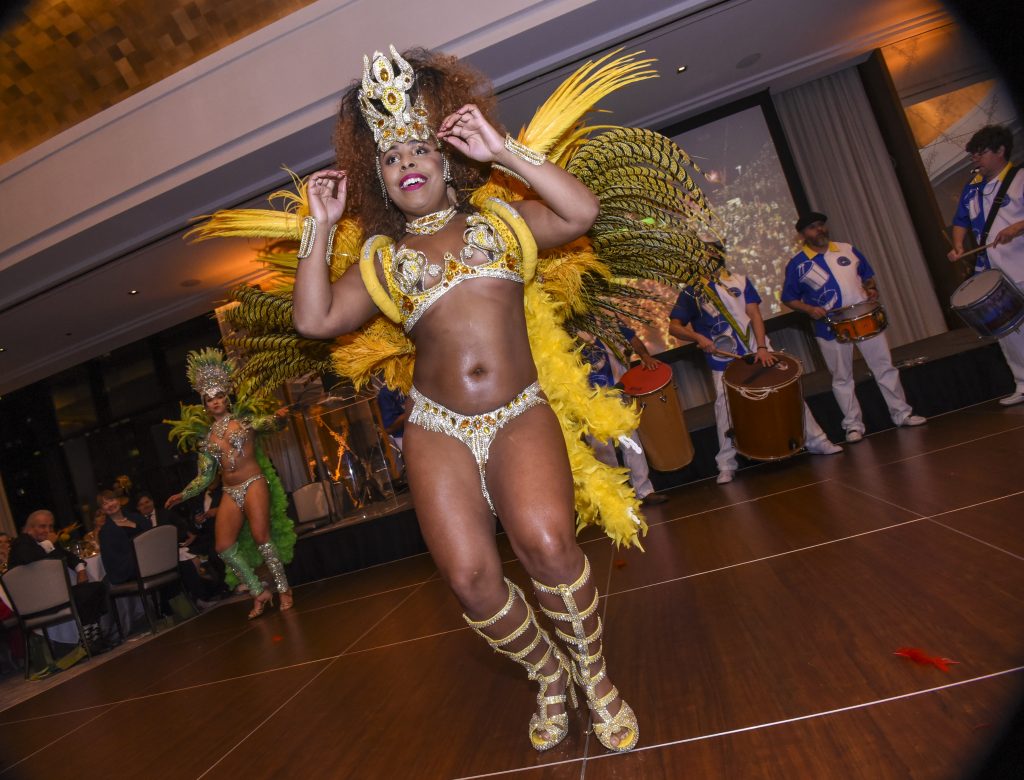 Samba Dancer Two of Luciano Antonio and Planeta Azul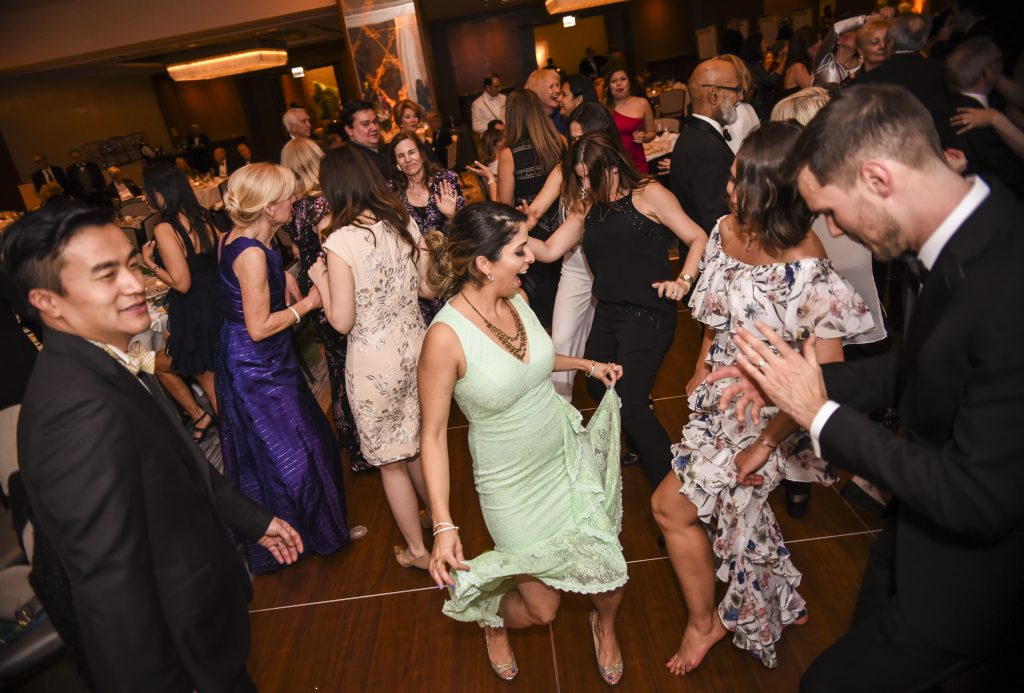 Guests dancing the night away
The 275 guests partying at the Ritz Carleton enjoyed Brazilian-inspired cocktails, a themed dinner, Capoeria martial arts dance demonstration, and a spectacular Samba dance show which ended with nearly all the guests flocking to the dance floor. Entitled "Brasil, Ritmos e Cores", the evening also featured a continuously running slide show which made the audience feel as if they were traveling throughout Brazil experiencing the country's vibrant cultures, famous sights, natural landscapes and festivals such as Carnivale. Event sponsors included: United Airlines, Mondelez, International and long term IWA members, Ethel and Bill Gofen and Angela and Joe Schmidt. Luciano Antonio, his Bossa Nova Trio, and the Planeta Azul Samba Dancers furnished the Brazilian beat.
IWA Organizational Manager Pilaar Pantoja, Event Sponsor Ethel Gofen, Raffle Winner Catherine Sinegal and Event Volunteer Gina Loizzo
Gala co-chairs and native Brazilians, Heloisa Pacheco and Dr. Ana Lucia Pappas explained:
Gala Chair, Heloisa Pacheco, IWA Organizational Manager, Pilaar Pantoja and Gala Chair Dr. Ana Lucia Pappas
"Brazil is a vast country with a diverse landscape and a melting pot of cultures.  These attributes make our country special and worth celebrating. The Gala committee and tonight's attendees unite many different international backgrounds and are examples of putting the IWA mission of global understanding into practice."
The live auction offered a luxury dream trip to Rio de Janeiro, Iguazu Falls, Paraty and a respite in a private villa on Aurajo Island, while the silent auction featured Brazilian art pieces and Brazilian gemstones as well as other treasures from around the world.
Auctioneer Keith Jones and Gala Chairs, Heloisa Pacheco and Dr. Ana Lucia Pappas
Guests enjoying the rhythms and colors of Brazil, (Clockwise from lower left) Debra Marcus, Sydney Bloom, Alex Kleiman, Ryan Bloom, Brooks Hulett, Dr. Deric Truskoski, Dr. Amanda Pappas, Dr. Martin Marcus, Dr. Rachel Pappas, Marcelo Pappas, James Lentz, and Chris Lentz.
Vickie Kamberos and Kathleen Rummel
IWA organizes 15 globally inspired educational programs per month, witb a philanthropic focus on K-8th grade students at the George B. Swift Specialty School, a Chicago Public School that serves a population of low-income immigrant and refugee families. IWA provides books, offers crucial reading and math tutoring, and funds educational enhancement programs, such as test preparation and study skills, for Swift students.
Every year, IWA also awards the Doe Thornburg Scholarships, named after the organization's founder (who lived to be almost 100 and would have loved the samba lessons) that enable Chicago area female college students pursue study abroad programs.  IWA also organizes the annual Woman Extraordinaire luncheon which recognizes the global humanitarian efforts of an outstanding Chicago-based woman and includes an honorarium to support those efforts thereby extending the reach of IWA beyond Chicago.
When Marian Jacobson introduced the Live Auction she explained:
"As IWA members share their stories, their experience and view points with one another, minds are opened and members grow as global citizens."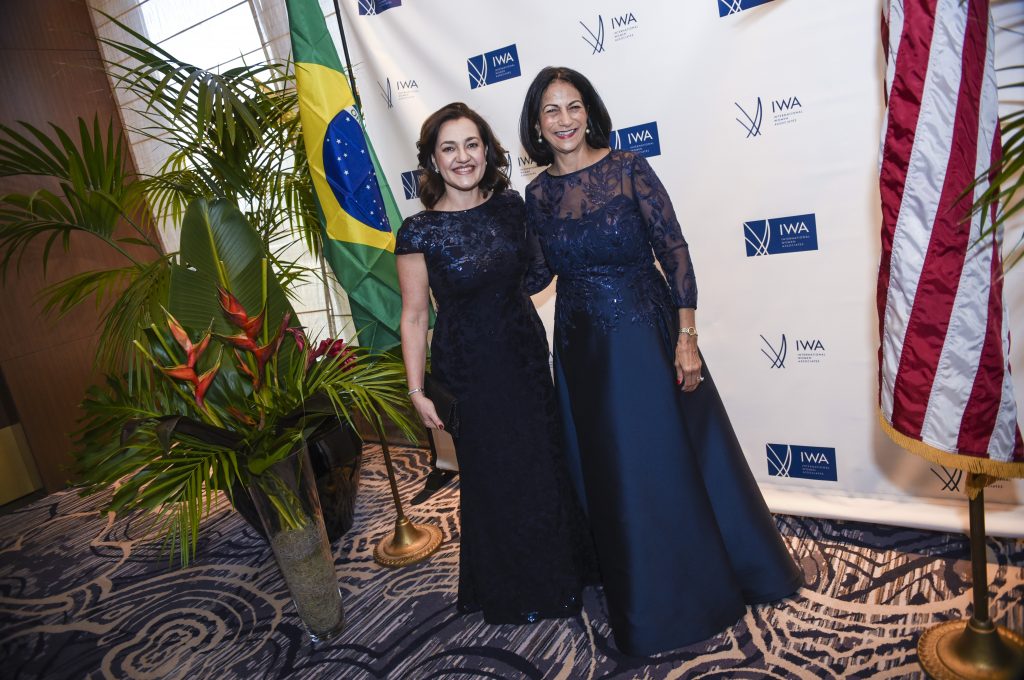 Gala Chairs: Heloisa Pacheco and Dr. Ana Lucia Pappas
IWA President, Marian Jacobson and Jeff Jacobson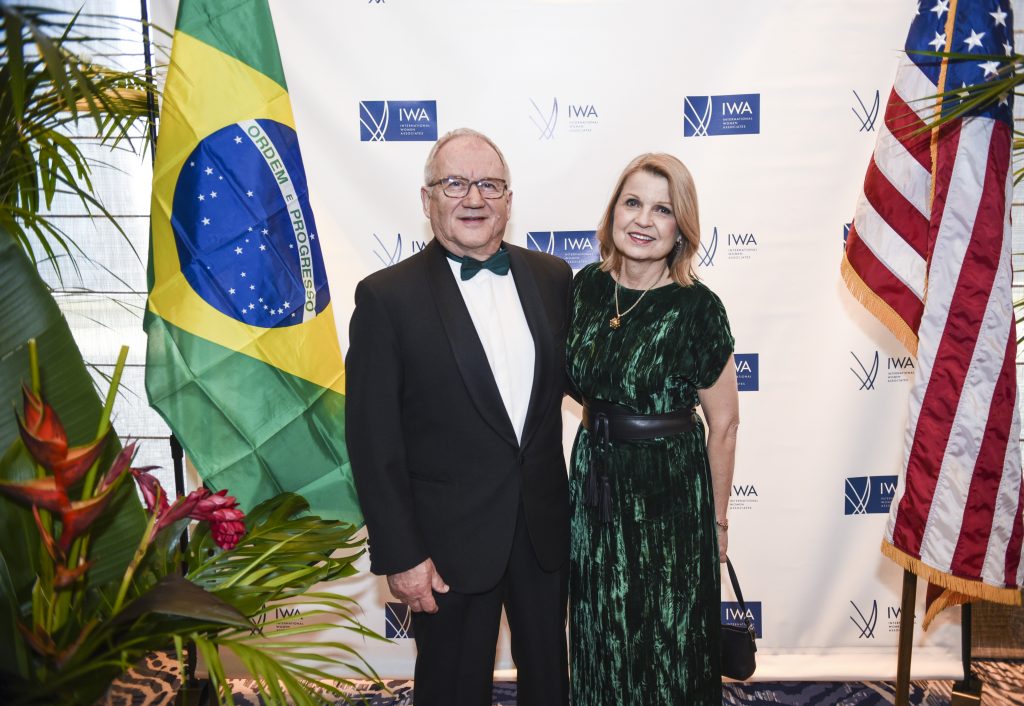 Olavi Goos, Honorary Consul of Finland and Katarina Andersson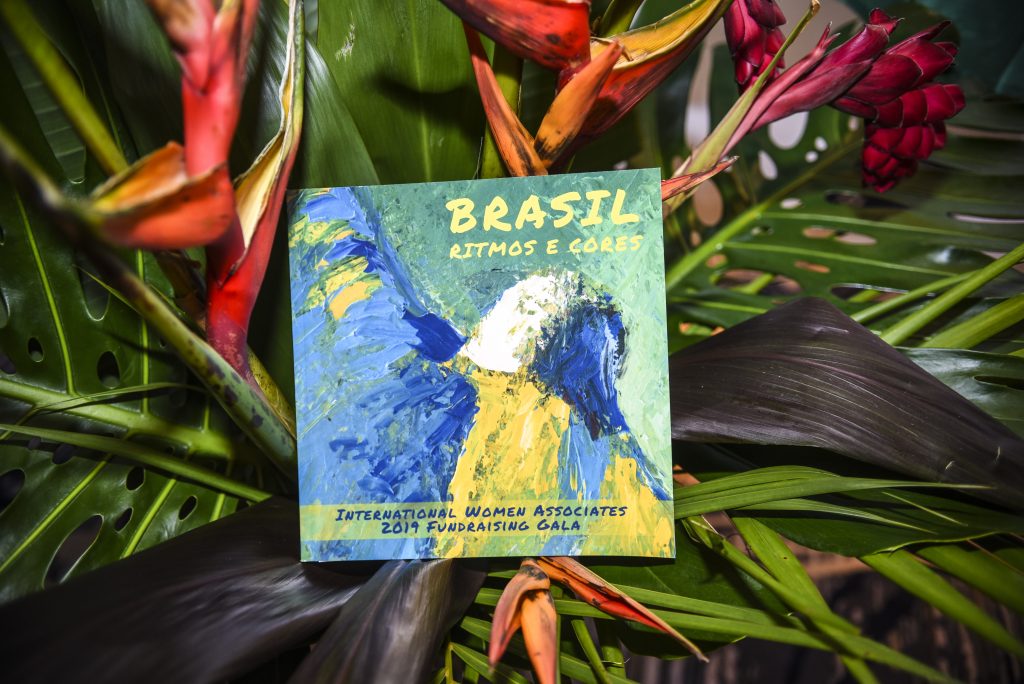 Invitation and Program Book Art made for Gala by Mark Zlotkowski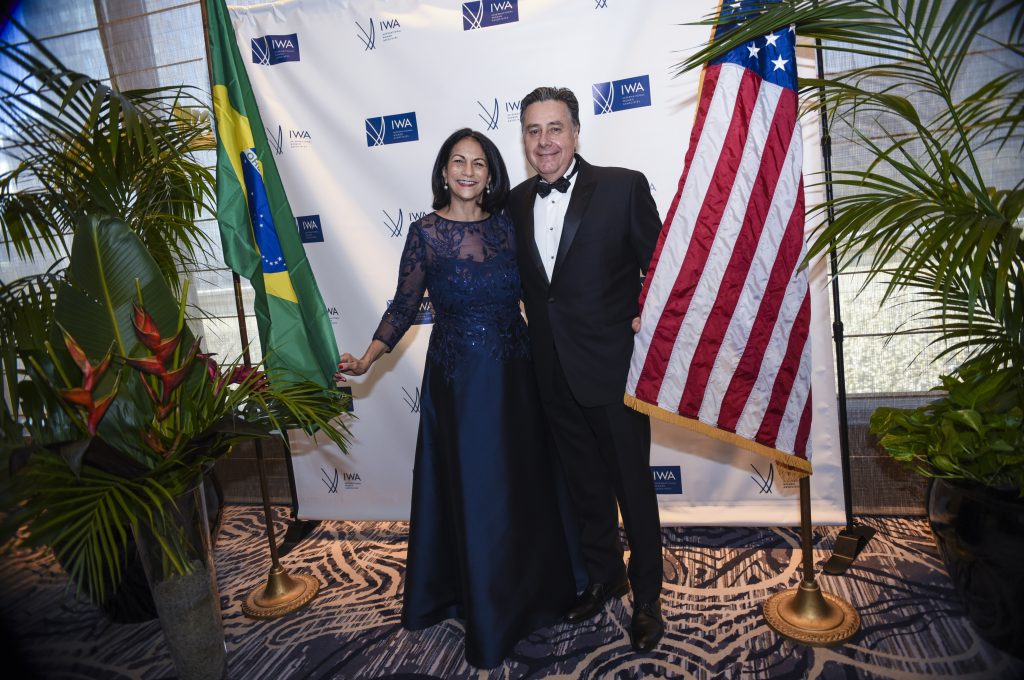 Gala Chair, Dr. Ana Lucia Pappas and Philip Pappas
Andy Salk and Elizabeth Jia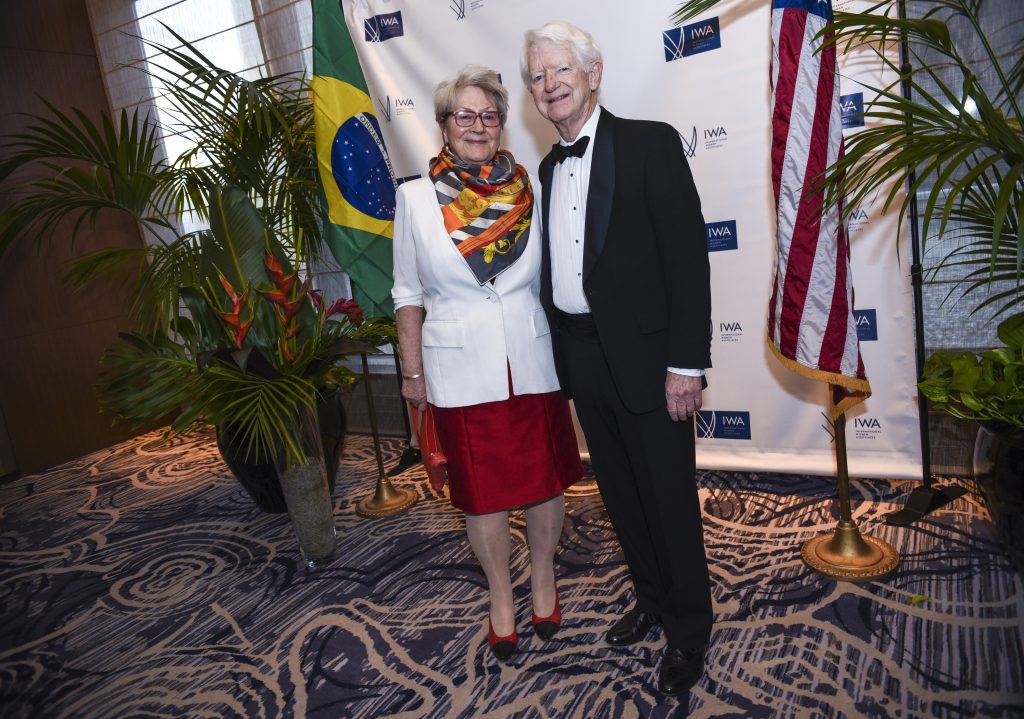 Thyra Zerhusen and Dr. Bob Gustafson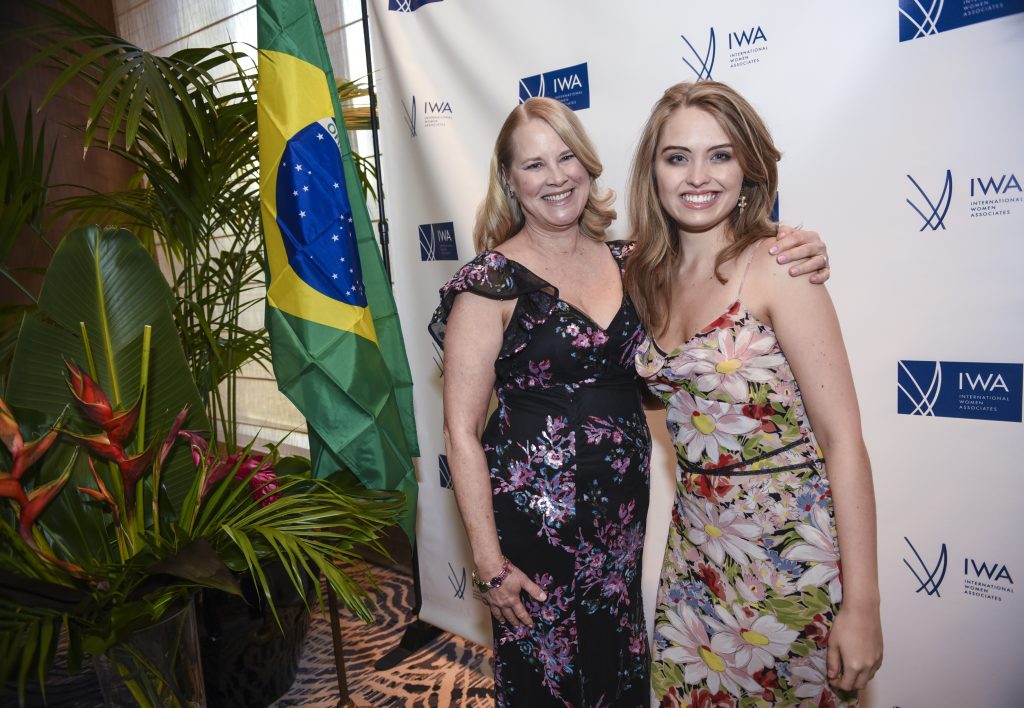 Catherine Sinegal and Anna Sinegal
Patricia Barifouze, Claes and Rebecca Warnander and JJ Ulrich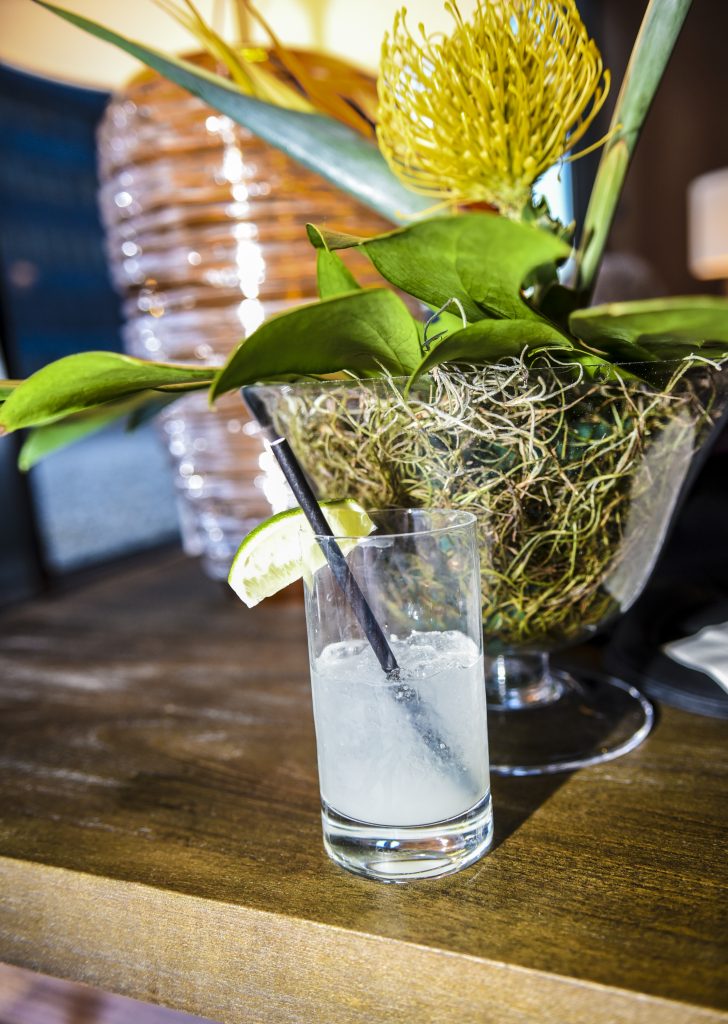 Signature Cocktail, Brazilian Caipirinha
Dr. Patricia Andreucci Gomes, Rachel Santana, Bella Fritsch and Elizabeth Issert
Agnes Hamos, Margaret MacDougall, (99 years old) and Margo Bennett, IWA Past President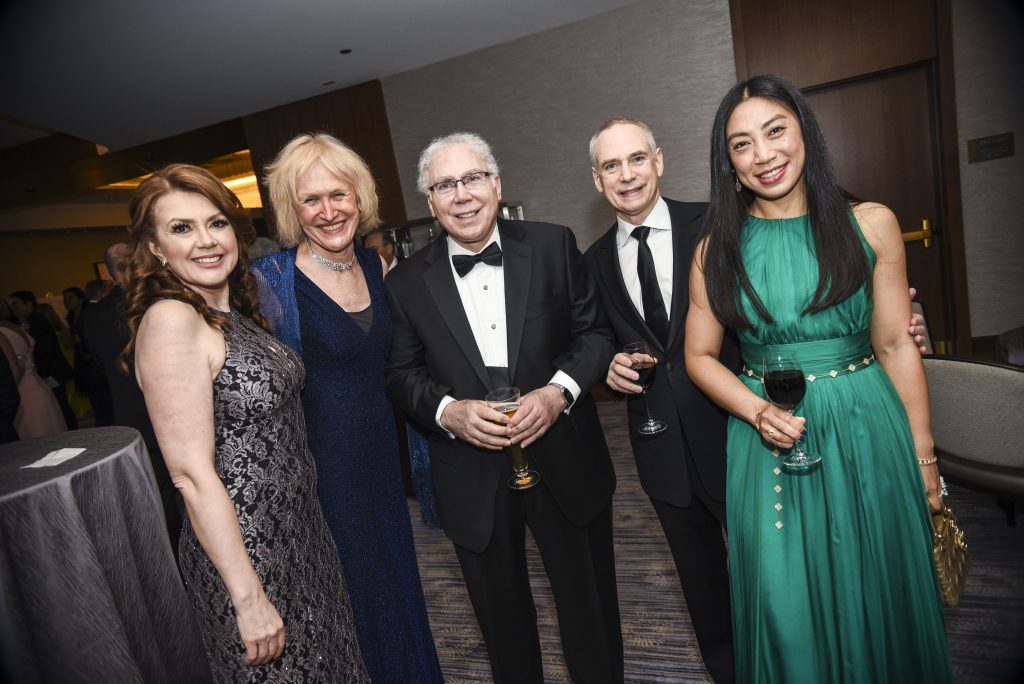 Nila Bayvas, Dell Harmsen, John Weitzner and Evan and Ying Hirsh
IWA Staff Melisa Bulut and IWA Organizational Manager, Pilaar Pantoja
IWA Organizational Manager Pilaar Pantoja, Kristin Kipp, Holly Carollo and Aoife Rosso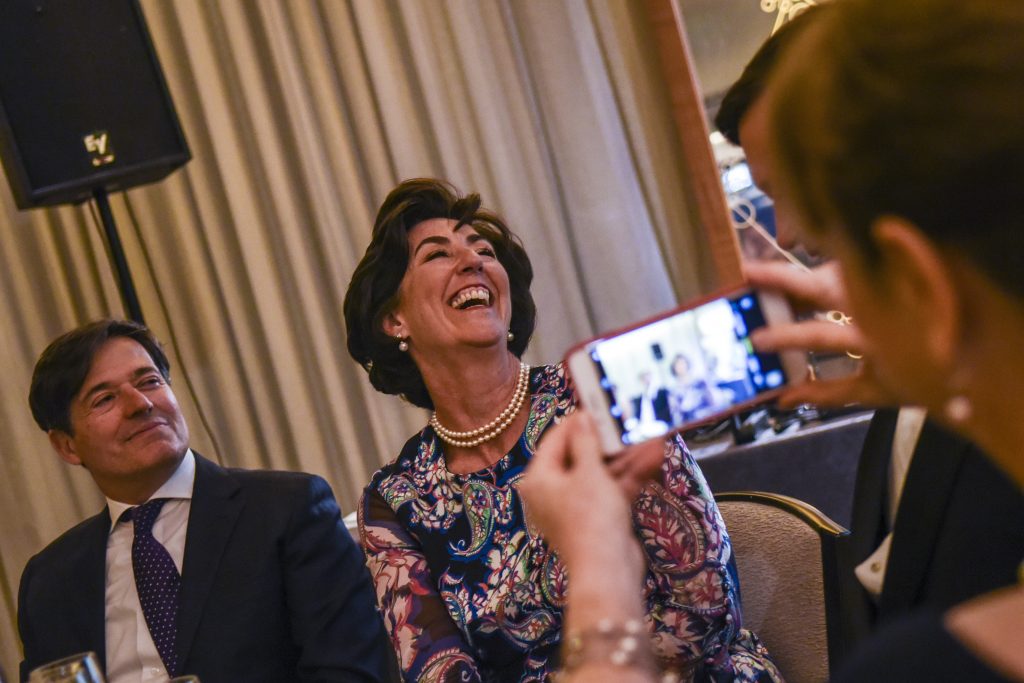 IWA President Marian Jacobson
Tradition Brazilian Capoeira Musicians
Event Sponsor Table, United Airlines: Top Left:  Cibele Narazaki, Sandra Kasper, Lorena Velazquez, Veronica Haro, Lorena Elizondo, Bottom Left: Betty Velazquez, Mateo Velazquez, Saul Gutierrez, and David Rivera
Event Sponsor, Ethel Gofen and 2018 IWA Woman Extraordinaire, Shermin Kruse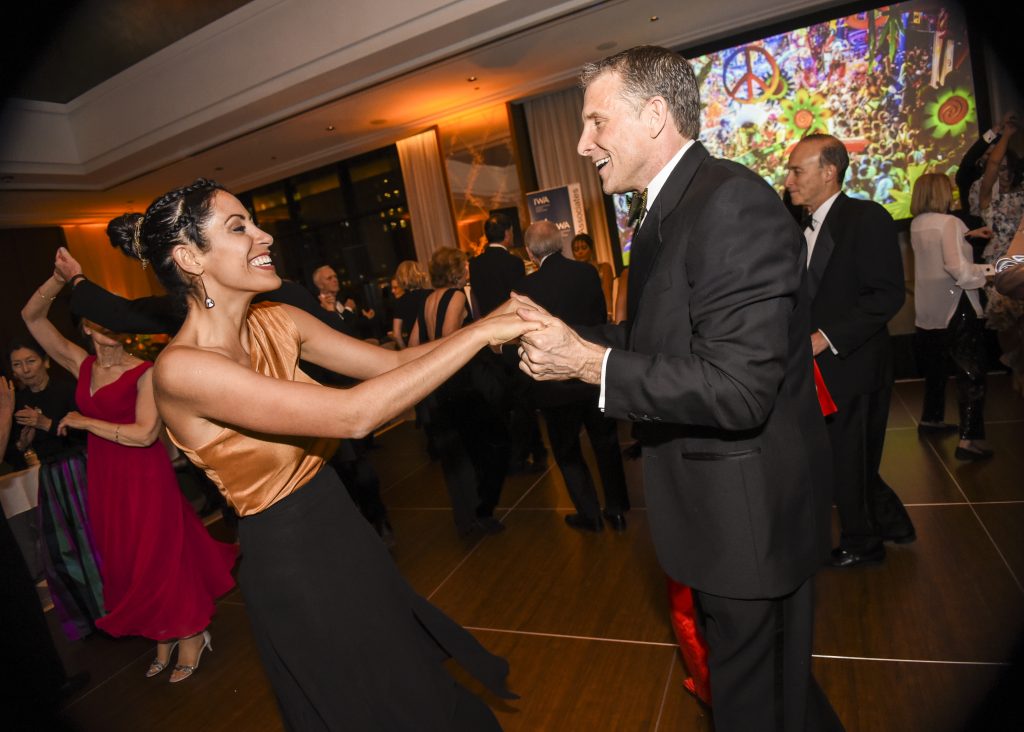 2018 IWA Woman Extraordinaire, Shermin Kruse and Stuart Kruse
Rogerio Pacheco, Event Sponsors Daniel and Karen Myers of Mondelez, and Gala Chair Heloisa Pacheco
For further information about IWA and its activities and programs, visit www.iwachicago.org or contact Pilaar Pantoja at iwa@iwachicago.org or phone (312) 263-1421.
Photos by Carolina Sanchez, Carofoto