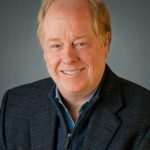 By Bob Glaze
Hinsdale
The Village of Hinsdale is a charming and affluent suburb approximately 20 miles west of downtown Chicago. It is an easy spot to spend the day. You can drive or take the Metra rail from downtown. I went back recently after many years to explore. I used to go quite often in the early 1980s to visit friends. The highlight is the downtown business district where there are a number of excellent restaurants, bars, shops. It is one of the few such districts to be listed on the National Register of Historic Places and a "the jewel of Chicago's western suburbs."
My top recommendations include:
Toni Patisserie & Cafe:  I have always enjoyed their Chicago Loop location before it recently closed, so I was very pleased to go to their downtown Hinsdale location. I had one of their popular raspberry meringues and loved it!. They also have wonderful marcarons. 51 S. Washington St.
Fuller House: Fuller House is a rustic downtown bar offering wood-fired pizza, sandwiches, large plates, small plates, craft beer, and cocktails. It is named for one of the first settlers in the town.
Cafe La Fortuna: This is a small neighborhood coffeehouse preparing small batch house-roasted coffee. They have a Mexican influence as seen in such drinks as their   Café con Leche or Mayan Coffee by the owner Angela Levelli who I enjoyed meeting. 46 Village Pl.
Nabuki is recommended for traditional Japanese cuisine and sushi with a Latin influence (at 18 E 1st St.) while Page's Restaurant, established in 1981, is popular for breakfast and lunch, along with their homemade apple cider donuts in a casual setting.  26 1/2 E Hinsdale Ave.
Vistro, from well-known chef Paul Virant, has a menu of seasonal food and drinks. (112 S. Washington St.) I have been to his former Chicago restaurant Perennial Virant in Lincoln Park. He now has Gaijin in Chicago and Vie in Western Springs. "Virant's accolades include 2015, 2014, 2013, and 2011 finalist nominations for the James Beard Foundation Award's Best Chef: Great Lakes; 2007 Best New Chef by Food & Wine; 2007 Jean Banchet Award for Culinary Excellence as Top Celebrity Chef; and 2005 Best New Chef by Chicago magazine."
Downtown Hinsdale also has some fun spots for shopping.
The Courtyard is an upscale consignment/donation shop of fine resale home furnishings. Staffed mainly by volunteers, all proceeds benefit Wellness House in Hinsdale. 63 Village Place.
Yankee Peddler: This is a quality specialty shop carrying Caspari paper goods, which have been my favorite for years, along with gifts, home decor and jewelry. 30 E. Hinsdale Ave.
Western Springs  
Western Springs was officially incorporated in 1886. It had evolved from farmland and prairie to residential houses and businesses. East of Hinsdale, the village today has a population of around 13,000. It has a cute downtown where you can find a number of shops, cafes, restaurants and bars. The area surrounding the village center includes some historic residential homes and neighborhoods.
While visiting and exploring downtown make sure to visit:
Kirschbaum's Bakery:  Kirschbaum's is a family-owned and operated Central European- style bakery serving up a large variety of traditional baked goods, cookies, pastries and cakes since 1953. I really enjoyed the fruit-filled kolockys or cookies which are similar to kolache or kolace. 825 Burlington Ave.
Casey's Market: My local friend recommends Casey's for its prepared foods, butcher case and deli counter.915 Burlington Ave. The Western Springs Fruit Store is also popular and highly recommended. 925 Burlington Ave. for fresh fruits, prepared foods and takeout meals.
Davanti Enoteca: Davanti Enoteca is part of the Francesca's Restaurant Group, with locations in Chicago and the suburbs plus California and North Carolina. It is a wine bar and Italian restaurant with a contemporary menu.
In the same building is Hillgrove Tap — also owned by the Francesca's group — which is a casual dining brewpub featuring craft beers, cocktails and quality food. 800 Hillgrove Ave.
Bb's Baby Donuts: This is a popular bakery featuring small and colorful mini donuts. 4472 Lawn Ave.
Clever Girl Clothing – Accessories – Home: Located at 907 Burlington Ave. in the heart of downtown, Clever Girl is an attractive shop featuring clothing and accessories, books, greeting cards and paper goods plus candles, kitchen accessories and cookbooks.
Hash Stacks Cafe & Market:  Make sure to stop in for coffee, breakfast or lunch at this cafe and market at 909 Burlington Ave. They have a large menu of classic breakfast favorites, sandwiches and salads. They have a patio in the rear for outdoor dining!
Vie Restaurant: Vie is a farm-to-table, fine dining restaurant in an elegant space at 4471 Lawn Ave. Chef Paul Virant opened Vie, as his flagship restaurant, in 2004.
Western Springs Water Tower: The historic Western Springs Water Tower, in the center of downtown, is a museum and former water tower. The stone tower is 112.5 feet tall and 36.5 feet in diameter. Construction on the tower began in 1892 and finished in 1893. After 65 years the tower stood empty. It was not until 1966 when a group of civic-minded individuals formed the Western Springs Historical Society and the village agreed to allow them to establish a museum in the Water Tower. After three years of extensive renovations, the museum opened in 1970.
In April 1981, the Tower was added to the National Register of Historic Places, as one of the few municipal water towers that also housed government offices. 914 Hillgrove Ave.
Stop by a see the August Ekdahl House which was hand-built in 1887 by this Swedish immigrant. It as served as his home, a cobbler shop, a post office, a jail, a bicycle shop, an ice cream parlor, a pizza restaurant, and now a museum. It was saved and moved to its current location by the Western Springs Historical Society. 785 43rd St.
Willowbrook
A short drive from both Hinsdale and Western Springs is Willowbrook. For a fun experience, I highly recommend that you visit Dell Rhea's Chicken Basket on Historic Route 66. It is roughly 25 miles from the start of the highway in downtown Chicago. Because of the amount of traffic and distance from Chicago, the Chicken Basket was the perfect stopping place going to or coming from Chicago.
Opened in the early 1940s and originally known as National Chicken Basket, it was a gas station lunch counter that became popular for its delectable fried chicken. It later was transformed into a restaurant only. After some financial difficulties, it was taken over in 1963 by Delbert "Dell" Rhea and his wife. It has a casual roadhouse atmosphere and continues to have great food. I chose the lunch buffet where I was able to try the chicken and some of their other specialties. It was inducted into the Route 66 Hall of Fame in June,1992 and added to the National Register of Historic Places in 2006. 645 Joliet Rd. http://chickenbasket.com/
You might also enjoy visiting the taproom of Black Horizon Brewing, the first black-owned brewery in the state.  As a small-batch brewery, they make a number of ales, stouts, IPAs, and lagers. I just heard about it on a recent TV program in Chicago, so I was not aware it was there when I was in Willowbrook. I will definitely stop in on my next trip to the area.7560 South Quincy Street.
Oak Brook
Just north of Hinsdale is the western suburb of Oak Brook. Though many think of Oak Brook for its corporate offices, hotels, and shopping at the Oak Brook Mall, there are some other sites that you should visit. These include:
Fullersburg Woods Forest Preserve: Fullersburg Woods Forest Preserve in Oak Brook offers a 220-acre prime wildlife haven in an urban setting, hosting a wide variety of wildlife, nesting songbirds and spring and fall migratory birds, especially warblers. It is home to the Fullersburg Woods Nature Education Center, which offers hands-on, interactive exhibits and native wildlife on display. The Forest Preserve has trails for hiking, bicycling, horseback riding, cross-country skiing and snowshoeing, picnic shelters and areas along with and fishing and boating on Salt Creek. 
I suggest that you park in the lot here and walk along the creek to the historic Graue Mill and Museum which features the only operating waterwheel gristmill in Illinois in its original spot. The setting is really lovely and one of my favorite spots in the western suburbs.
As one of the area's remaining authenticated Underground Railroad "stations", Graue Mill & Museum is the only gristmill recognized as an Illinois Historic Mechanical Engineering Landmark by the American Society of Mechanical Engineers for representing an important technology and ear in the history of America. 3800 York Rd.
The Frederick Graue House, standing adjacent to Graue Mill and Museum The house was built for the Graue family between 1858 and 1859. The nearby Benjamin Fuller House is made of small timber and one of the oldest balloon-frame structures in Illinois. It is located at 948 North York Road to the south in Hinsdale.
York Tavern: Across the Salt Creek Bridge just north of Gaue Mill is the historic York Tavern. This is a cozy tavern and American grill serving burgers, sandwiches, pizza and more in a bright-red house. It is the oldest continuously operating privately owned eating and drinking establishment in DuPage County. Originally known as the Farmer's Home, it was built in1843 by Benjamin Fuller and stands in its original location on the west side on York Road. It is a key remnant of a complex of buildings that remain from the original village of Fullersburg. 3702 York. Rd.
For more travel destinations and recommendations, visit globalphile.com.