By Judy Carmack Bross
In Chicago, philanthropists love to get together to celebrate great ideas—and with an enthusiastic new leader such as BMO Wealth Management's William M. Fox, they are toasted in style. Pomellato, Oak Street's destination for luxurious Italian jewelry, sparkled recently for 40 of our city's most committed philanthropists, including Jayne Thompson, Terry Savage, Julie Christopher, and Bill's mother Kathy Fox, who attended the evening in their honor. Since his Latin School student days, Bill has shone as a proven connector of people and causes and now serves as a member of Lurie Legacy Partners at the Ann & Robert H. Lurie Children's Hospital of Chicago.
Stunning jewelry from Pomellato.
Amanda M. Saratsis, MD, Julie Christopher, William M. Fox, and Nathalie Diamantis.
Alyssa Quinlan.
Kathy Fox, Mollie Ring, and Susan Payne.
Nathalie Diamantis, President of the Luxury group Kering of the Americas, joined Bill in greeting guests.
The evening featured Dr. Amanda M. Saratsis, a pediatric neurosurgeon at Lurie Children's Hospital, who spoke about her research on molecular biology of pediatric brain tumors.
BMO Wealth Management underwrote the Women in Philanthropy evening, with a portion of all sale proceeds through Thanksgiving going to Lurie Children's Hospital.
Janet Owen, Leslie Zenter and Julie Harron.  
William M. Fox making a speech alongside Amanda M. Saratsis, MD.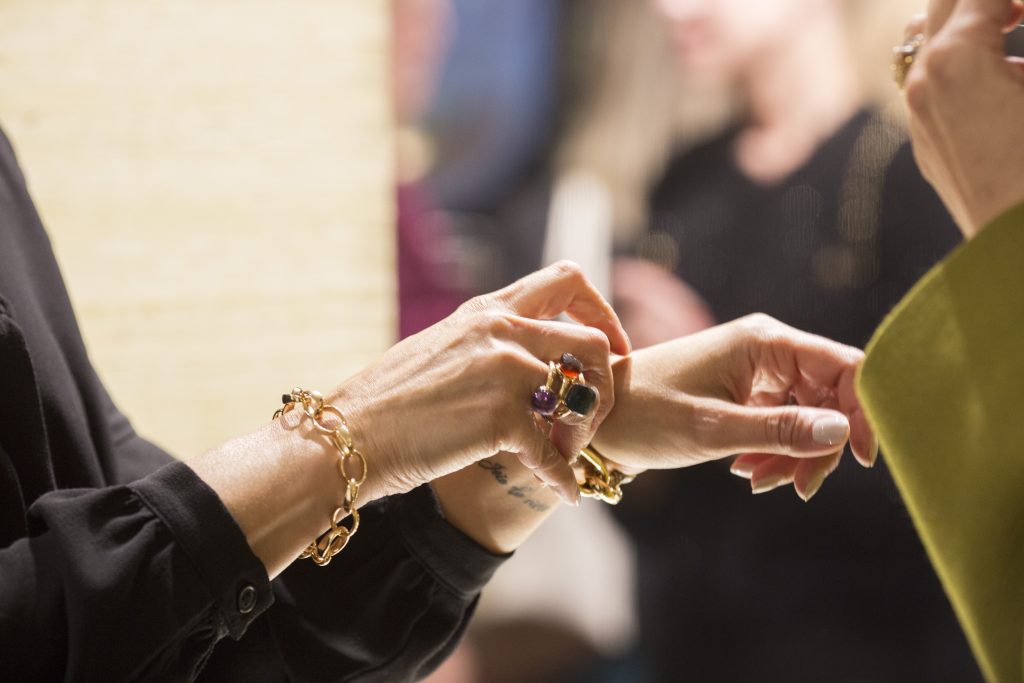 Guests had the opportunity to try on Pomellato jewelry.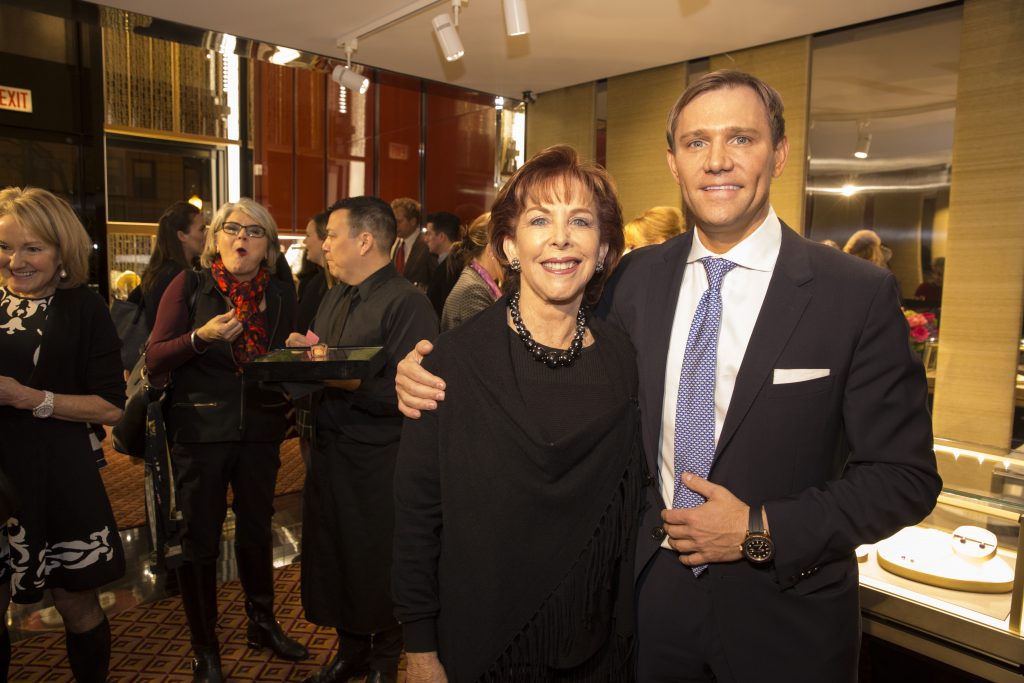 Terry Savage and William M. Fox.