by Jill Lowe
Color attracts us all. How many ways can we savor the delights?
Floral tourism is one way. Well known in Japan, the Sakura Cherry blossoms attract so many, as well as enticing visitors for blooming of Hydrangeas, Wisteria, Sunflowers and Irises.
Other world venues also attract eg Lupine flowers in Iceland, Ginko trees in S.Korea, Tulips in Kreukenhof, Poppies in California, Lavender in many countries, riots of color in Indian blossoms and even Orange Namaqualand Daisies in South Africa.
This dispatch from Australia coincides with the flowering of Jacaranda, Agapanthus, Tibouchina, Wisteria and Bouganvillea : those strong colors of the Ultramarine Blue, Imperial Purple & Cerise.
In Grafton, northern NSW, in 1879, a seed merchant was contracted to plant trees for the town. During the 1880's he was instrumental in planting hundreds of Jacaranda trees in the streets of the unremarkable town. Today, the attraction is the massed Jacarandas.
Although I talk of Grafton, it is all over Australia that the gorgeous purple Jacaranda trees bloom. It is not a long season in October and November, but some blossoms are visible even in late December because certain locations with more sun and less wind, have blossoms lingering longer. Newspapers give alerts of sightings in the more beautiful locations. Absolutely beguiling.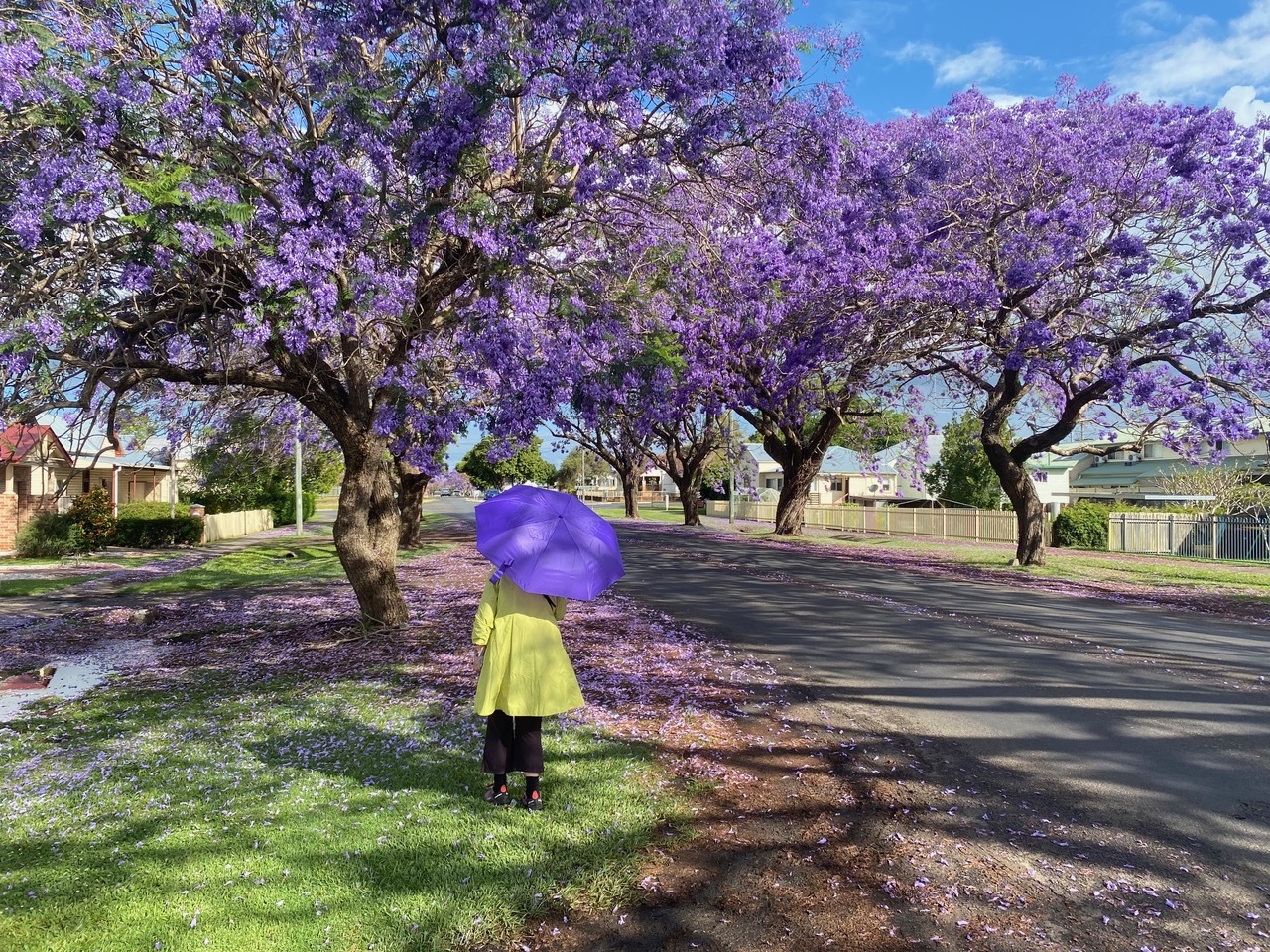 The glimpse of a single tree on a street in full bloom with only the cloudless, intense blue sky as background, is enough to pull to a halt and gaze. These trees in bloom produce a carpet of purple blossoms on roads and sidewalks, resulting in the lavender color being everywhere. Indigenous to Brazil, a plant hunter from Rio de Janeiro is credited with bringing the plant to Australia in about 1818 and it is also prevalent in South Africa and California.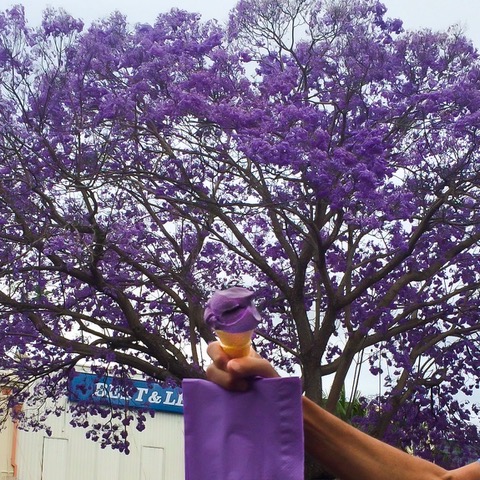 Yes, yes: even ice cream highlights the purple color!
The Jacarandas are floodlit in the evening, creating a magical sight.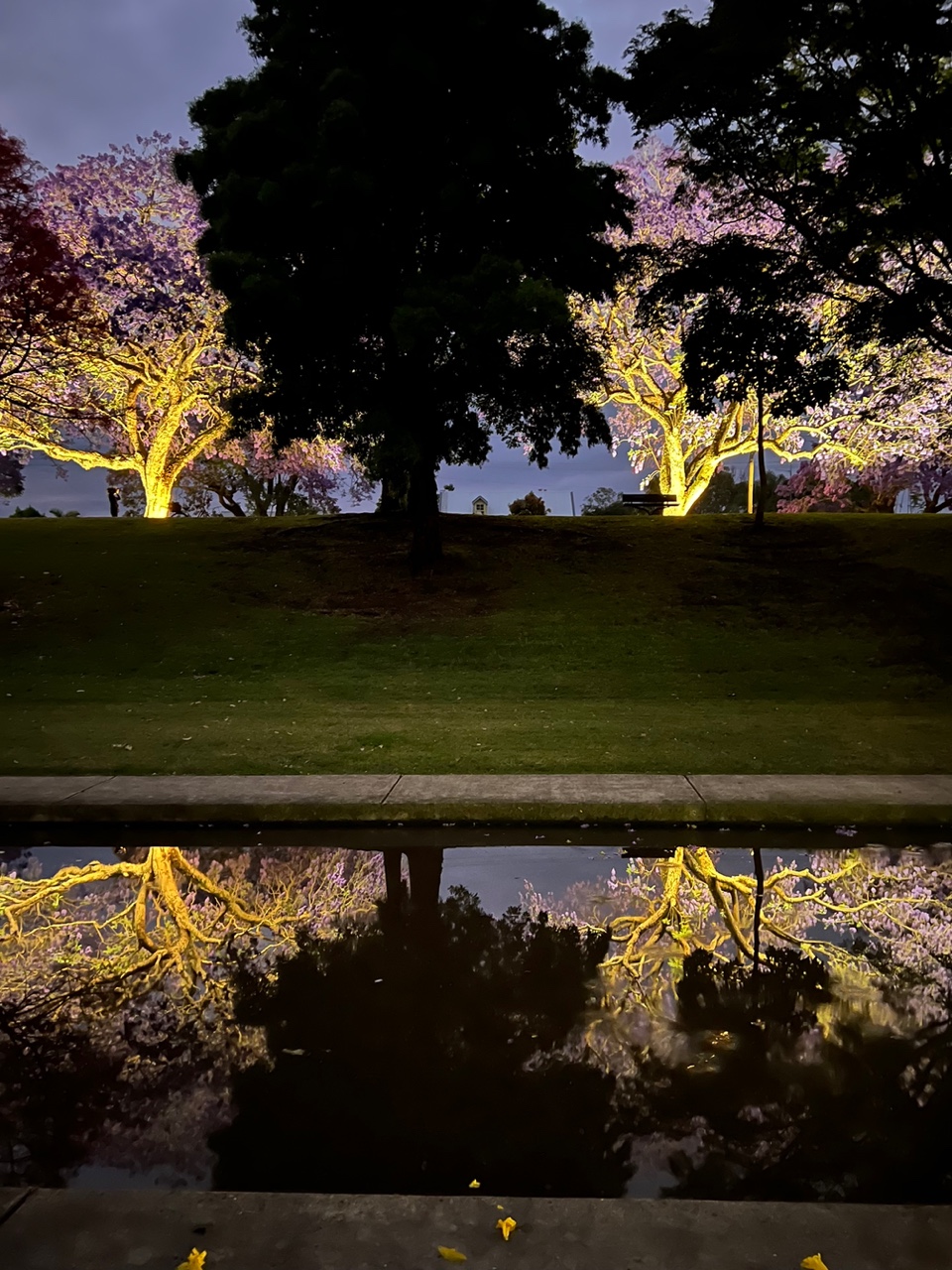 Variations in the intensity of purple in the flowers is noted and the color seems most intense just before sunrise.
The Iris is found all over the world but the juxtaposition with the Jacaranda is especially pleasing.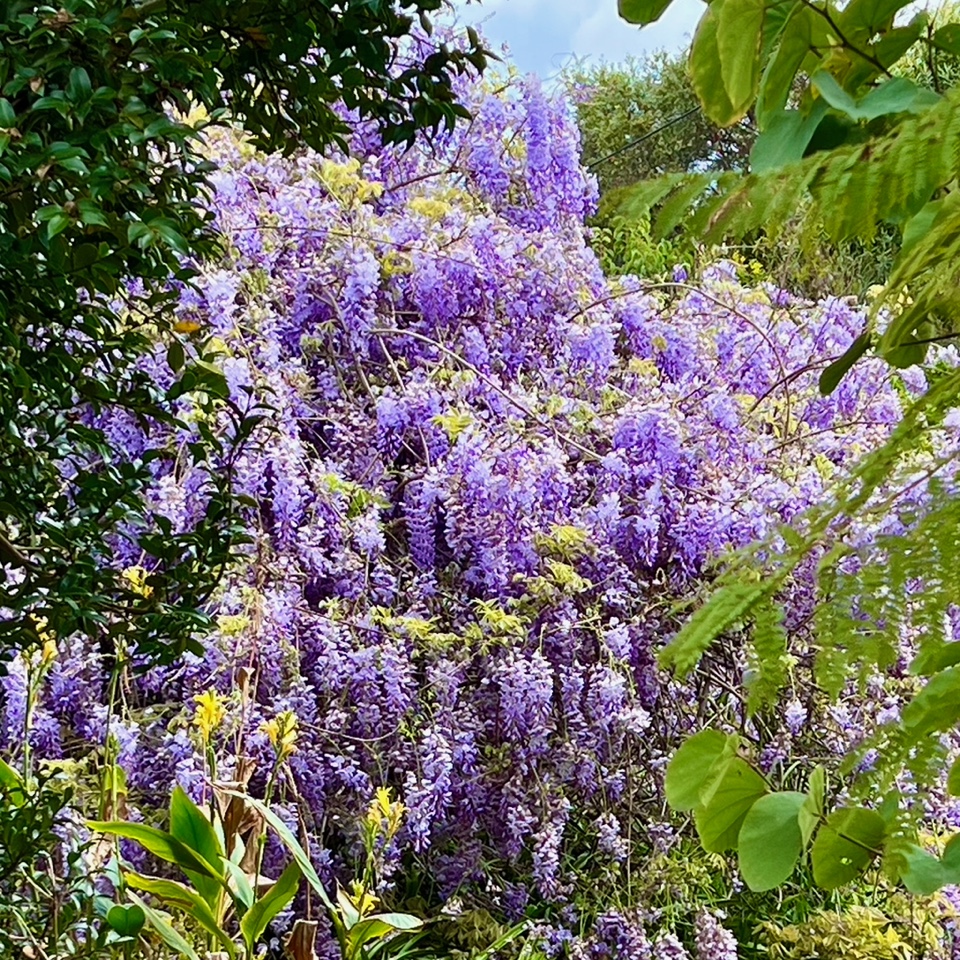 Wisteria in Australia is mostly soft, yet vibrant mauve, but also white. Superb for pergolas.
The Agapanthus is often called South African Lily referring directly to the country of origin: South Africa. Many shades of vibrant blue are seen.
Surely the only way to describe this sky is cerulean blue!
More flowers highlighting the blues, purples, cerise and magenta:
| | |
| --- | --- |
| Hydrangea | Dietes |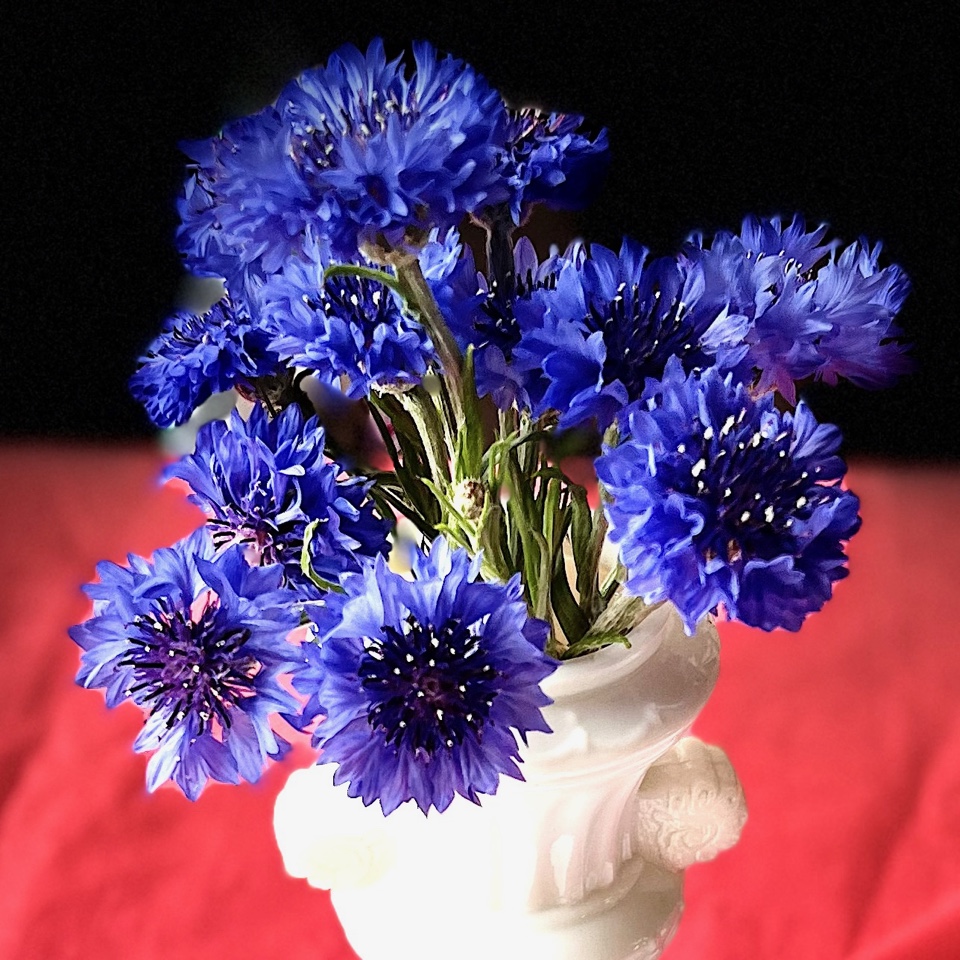 Such vibrant Cornflowers
Pansy
Plumbago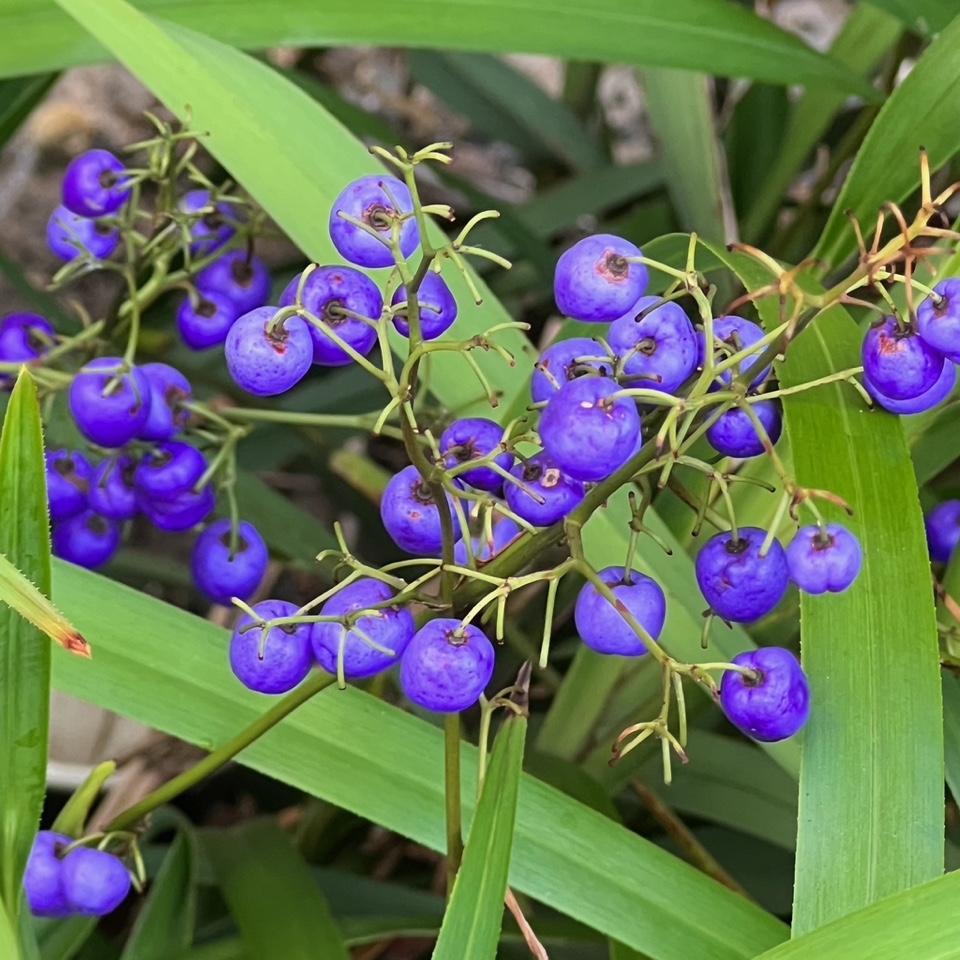 Dianella
| | |
| --- | --- |
| Lavender | Bougainvillea |
Tibouchina
The Tibouchina is originally from Brazil and needs a frost free climate. Like the hibiscus, it will not survive a Chicago winter. I have seen Tibouchina for sale in local garden centers in Chicago – so indeed one can have it for the summer only. Isn't it glorious?
TOURS:
There are many superb tours and pilgrimages to various garden and flower festivals all over the world: Philadelphia, Chelsea Flower show, Rapaura Springs Garden Marlborough, New Zealand, many gardens in the UK. The type of blossom tourism I speak of is that of observing the massing of one flower. What a delight to witness the colored haze emanating from the massed color. We just want to bottle the scene!
Photographs, and paintings assist in preserving the scene in one's mind and you will have noticed various gift shops attached to some gardens to assist with this.
It is not necessary to travel far to see brilliant flowers. The Chicago Botanic Garden has sections devoted to the massing of one flower, and their website is very informative as to what is in bloom and so with planning, one can view.
https://my.chicagobotanic.org/
Photo: Chicago Botanic Garden
As soon as Spring arrives in Chicago one can get that wonderful ultramarine blue with the glorious massed Irises at the Chicago Botanic Garden.
Notes and Links:
Photo of Jill : Joe Mazza Bravelux inc.
Photos copyright © 2023 Jill Lowe. All rights reserved
Images with Shutterstock license