---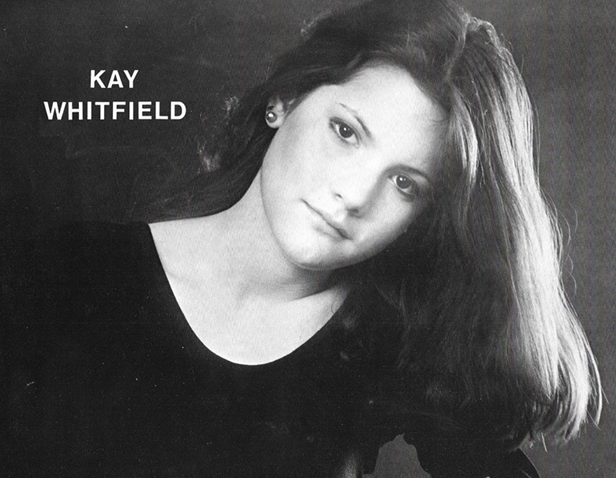 This  photograph of Kay is from a composite made while she was a teenage model during her Latin School years.
  By Fiona Cavendish
Friends, former classmates and colleagues of the late Kay Whitfield gathered at a Streeterville club on a mid-October evening to celebrate her life. Photographs of Kay from babyhood through late last year were displayed on a large overhead screen while Disc Jockey James Gustin played The Beatles: Yellow Submarine and others of Kay's favorite childhood songs in the background. Among those present were Latin School and Choate classmates as well as  friends with whom Kay worked as Classic Chicago Director of Advertising.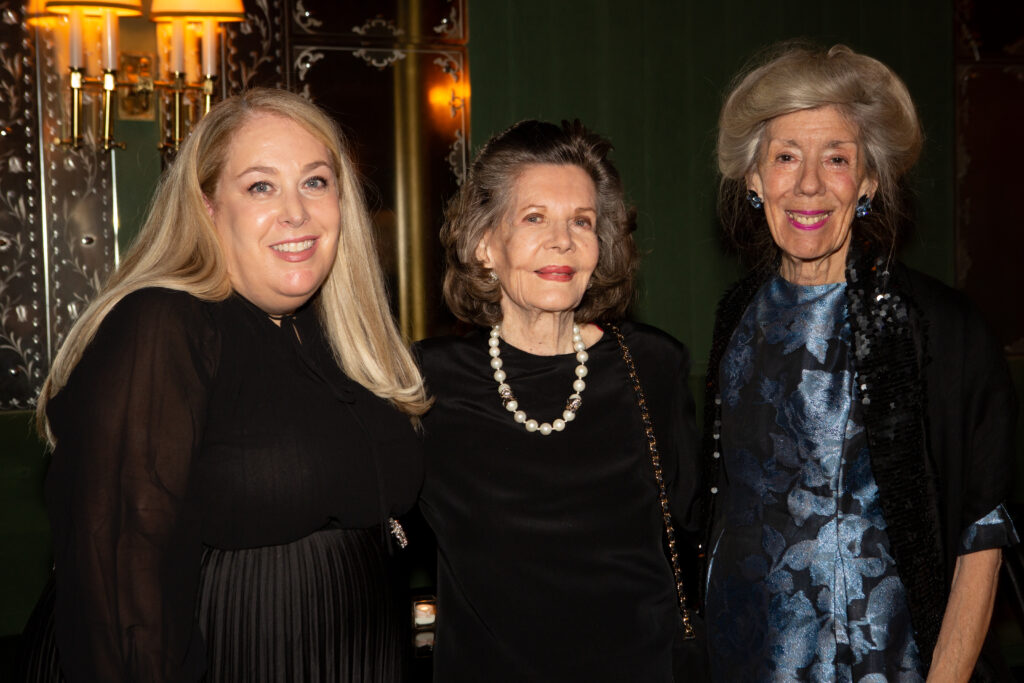 Classic Chicago Style Editor Michelle Crowe, left, with Publisher Megan McKinney Whitfield and Editor Judy Carmack Bross.  The three  were near the door to greet guests as they entered the celebration. Megan  was Kay's mother.
Classic Chicago  About the Town columnist Philip Vidal, with Leslie Hindman and Philip's partner, Charles Mottier. Among Kay's careers was photography. Philip's byline photo every month is the product of a long  photographic walk the two took together several years ago.
Television personalities Jay Levine and Mary Ann Childers were joined at the celebration by a favorite Classic Chicago guest columnist Bill Zwecker.
Father and son Dale and Jeffrey Niedermaier with Megan McKinney Whitfield  and the spectacular Chicago real estate dealer Janet Owen , who—representing the city's finest residential properties—was an early supporter of Classic Chicago. Jeffrey  was one of Kay's closest friends throughout the last  four decades of her life.
Classic Chicago columnist Wendy Wood-Prince, with  Ron and Randy Young and Gabriela Cleveland ; the ladies are members of The Woman's Board of Northwestern Memorial Hospital.
Myra Reilly, with her husband, John,  who our photographer for the evening, Jessica Tampas, captured during  a rare moment on the other side of the camera.
Pump Room legend and popular Classic Chicago columnist Stanley Paul with best-dressed Linda Heister.
Stanley with another of his favorite, and always beautifully attired, ladies—Mamie Walton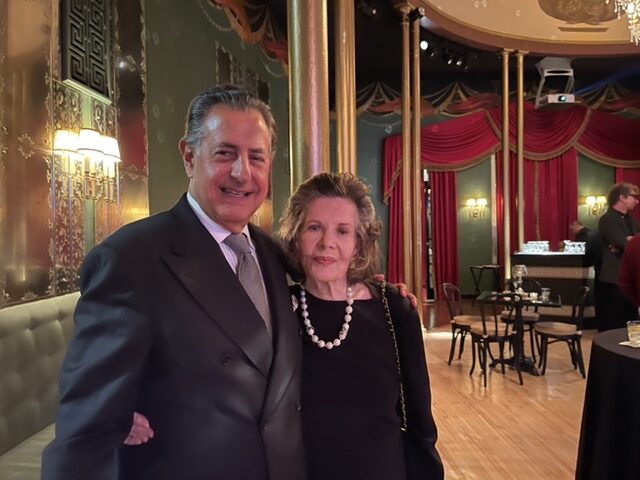 New York Life Insurance executive George Costakis, Kay's financial advisor, with Megan Whitfield.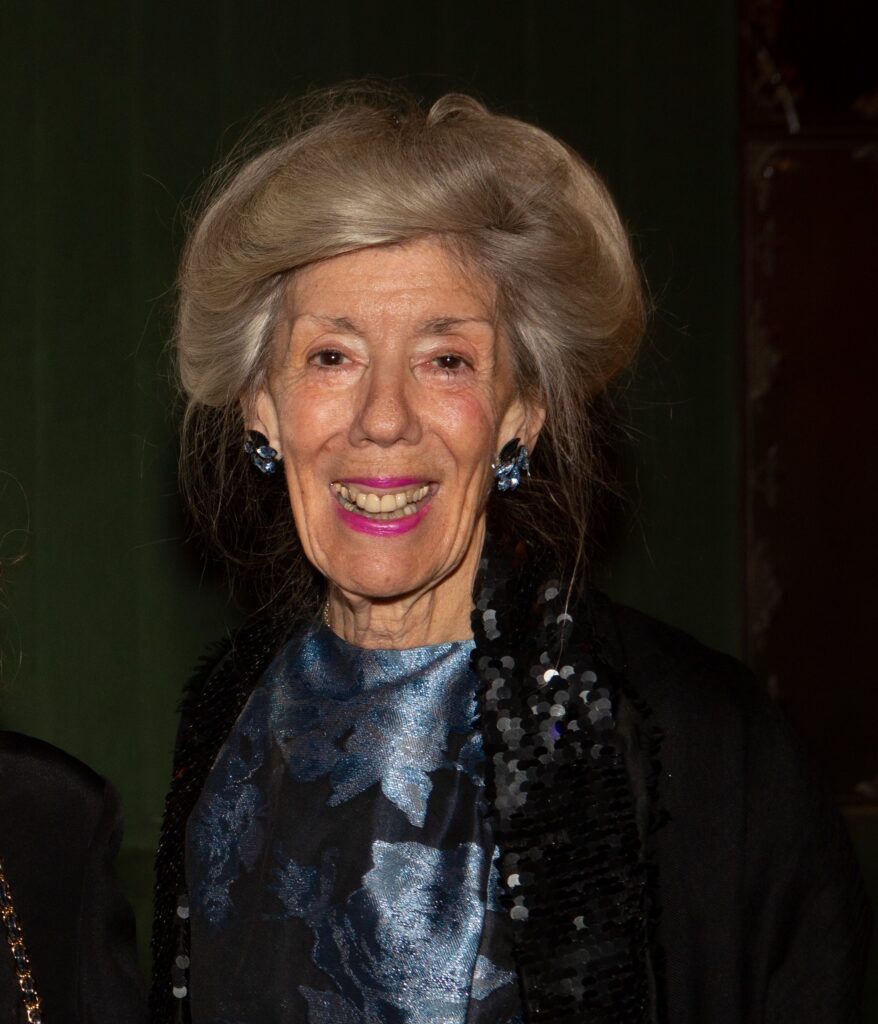 Judy Carmack Bross co-founded Classic Chicago with Megan in October 2015 and together they asked Kay to become Director of Advertising.  Kay treasured Judy as a mentor until post-vaccination  illness forced her to leave the advertising position in December 2021. We lost Kay on March 21 following three months in Northwestern Memorial Hospital intensive care units.
Classic  Chicago Style Editor Michelle Crowe, a fashion journalist with a national reputation and good friend of both Kay and Megan for several decades, spoke to guests about their long friendships.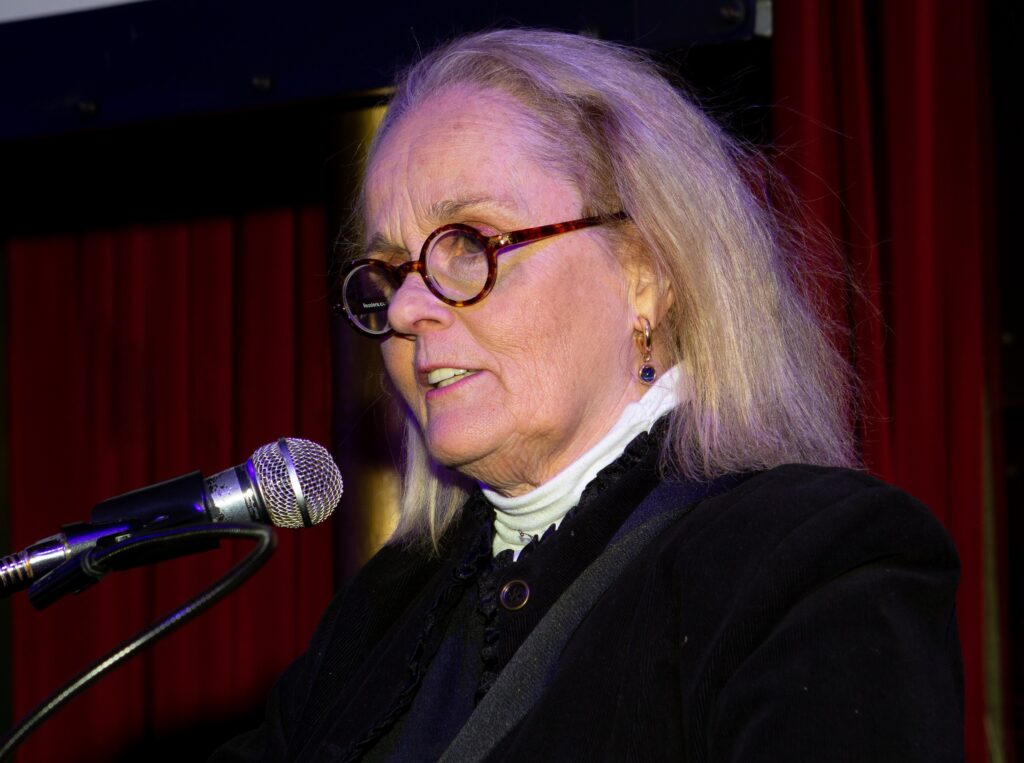 Lucia Adams, a veteran Chicago  journalist, talked of the Juniors column Kay authored for Lucia's popular weekly newspaper, Spotlight Chicago, during the 1990's.
Jay  Levine, Kristin Noelle Smith, Mary Ann Childers, Biba Roesch, Margaret Mary Stoetzel and Michelle Roesch were avid listeners  to the speakers.
As were Shay Moinuddin and Somer Benson , who had only to travel steps from The Few Institute next door in the John Hancock Center.
Talented painter Susie Kealy and Lyssa Piette joined well known educator and valued Classic Chicago columnist  Mary Ellen Christy.
Man About Town Ray Drymalski with  mother and daughter Biba and Michelle Roesch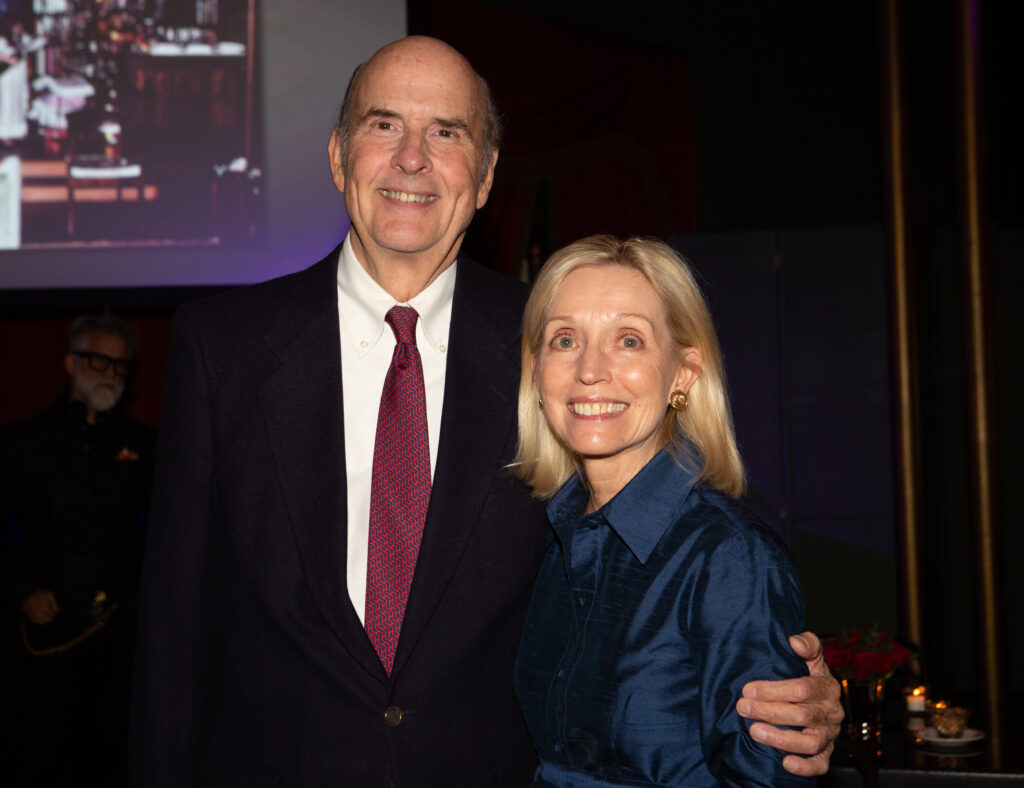 Barry and Cindy Hoyt, who have found the perfect balance between Chicago and Palm Beach.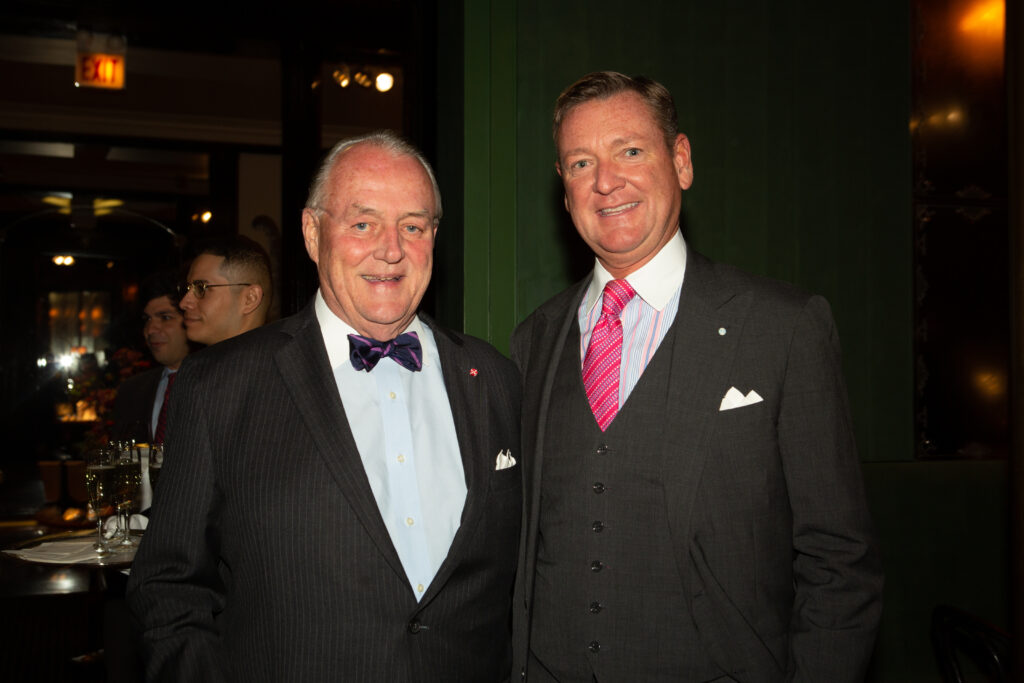 Debonair duo Jim Kinney and Brian White are never ones to miss a good party.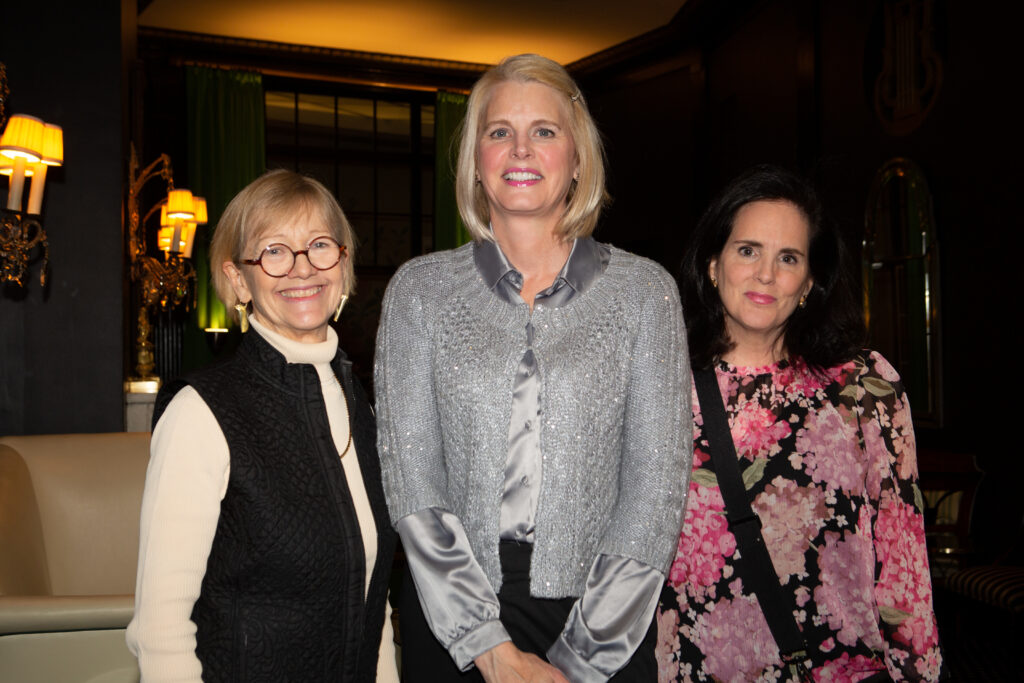 Classic Chicago contributor Elizabeth Dunlop Richter, left,  with film producer and The American Friends of Versailles Executive Director Kristin Noelle Smith  and interior designer Julia Pesek.
One of Kay's great friends from the Latin School era, Charlie Gofen—in the maroon sweater—put us in touch with others, left to right: Tom Ramsey, Paula Susman,  Peter Dunne, Charlie, Grant DePorter, Vince Cozzi, Howard Feldman, Jenny Susman Martinez and Jim Shapiro.
It was an opportunity for Tom Ramsey to catch up with Latin School friends Jenny Susman Martinez and Paula Susman.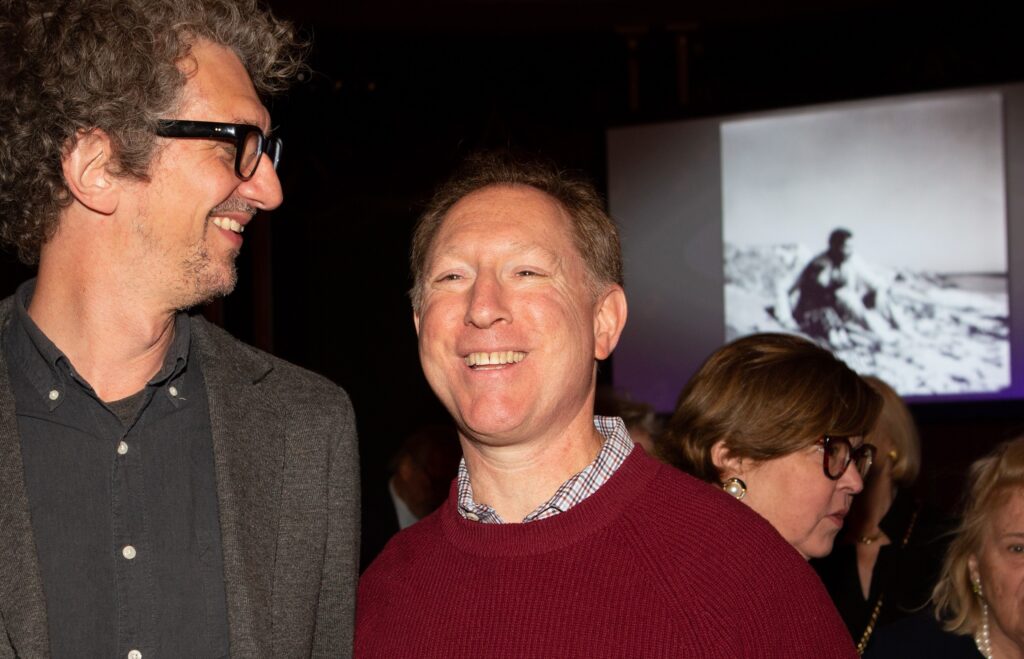 Kay's decades ago friends Jim Shapiro and Charlie Gofen were standing near the screen  on which  60 or so of her photographs—from babyhood until last year—were projected in a continuous loop throughout the evening..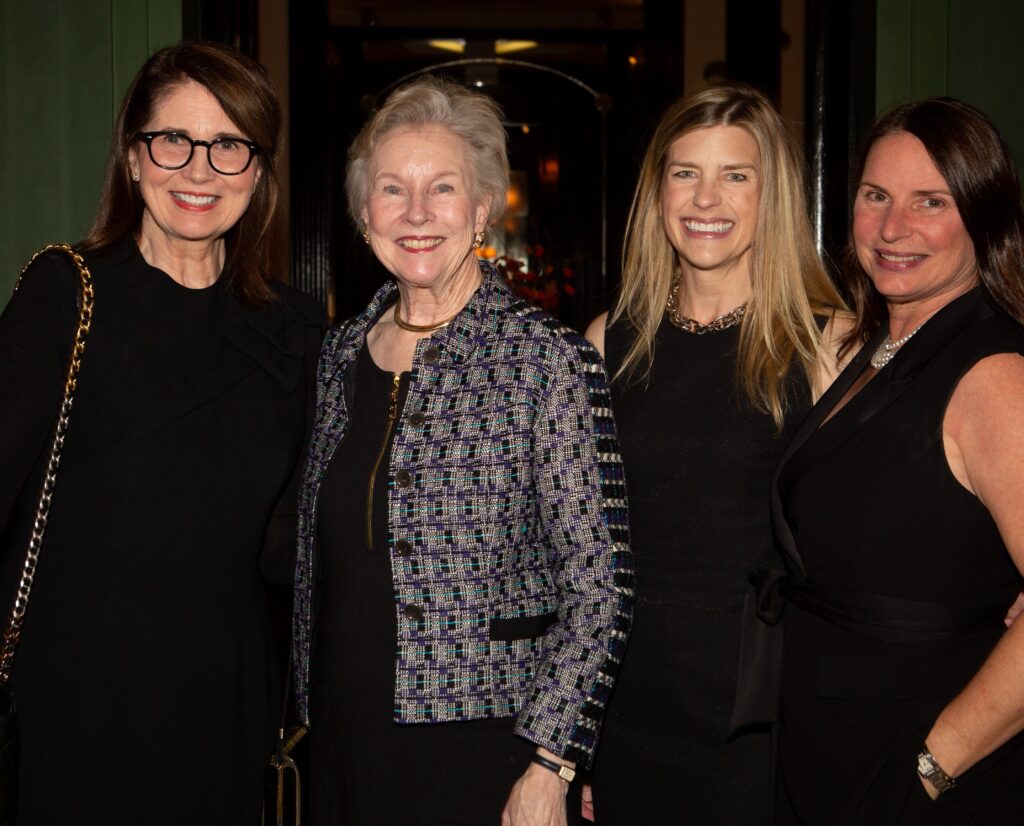 Among those  attending  were these stars of the Woman's Board of Northwestern Memorial  Hospital , Joan Moore, Margaret Mary Stoetzel, Stuart Dyer and Neelie Fritz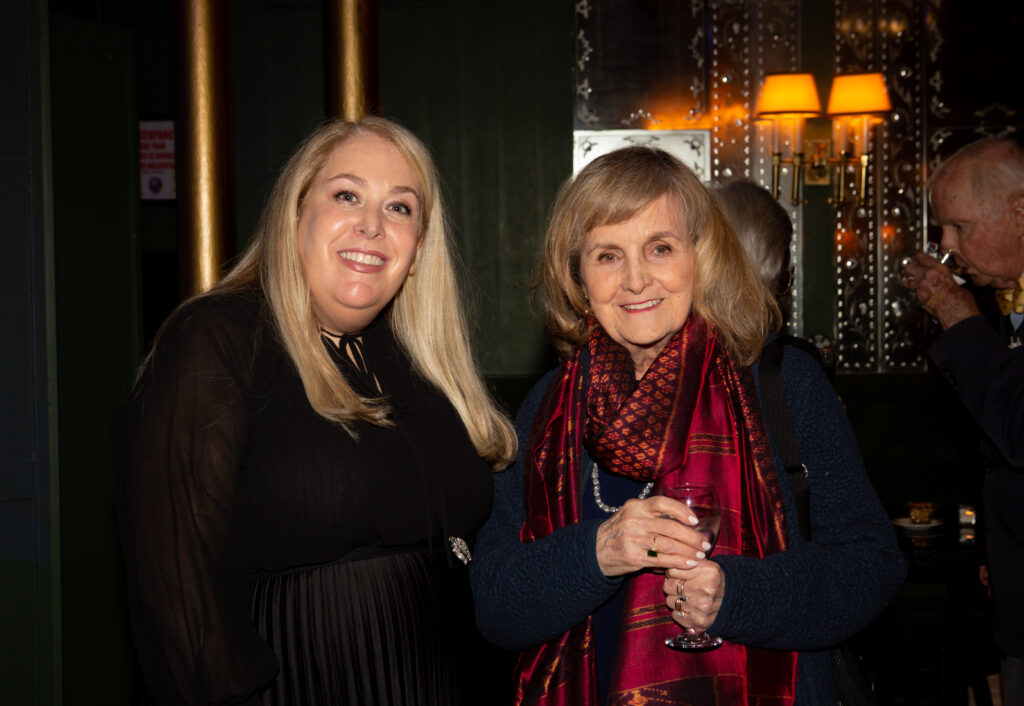 Michelle Crowe with Linda Landis Andrews
Photo Credit: Jessica Tampas
Fiona Cavendish caricature by Kay Whitfield