By Judy Carmack Bross
"There was so much love in the room at Summer Ball – it was palpable! Love for the thousands of kids we serve, love for the staff who manage the 24 clubs, love for our city, love for our lakefront, and love for each other as well as our shared mission of helping the children of Chicago flourish. We've already begun working on the 2024 Diamond Ball with Ellen O'Connor and Elizabeth O'Connor Cole at the helm."  Colette Smithburg, Woman's Board President, The Boys & Girls Clubs of Chicago
The Woman's Board of the Boys & Girls Clubs of Chicago's Summer Ball brought to life its title Flourish, given by its compelling and charismatic Chairs Jacky Ferro and Cece Ricketts. More $1.6 million was raised for the 24 clubs across Chicago by the end of a starry night when 300 guests mingled inside and out at the Theater on the Lake.
"We wanted an outdoor interlude and the Theater on the Lake is gorgeous," Ricketts told us. "Flourish implies flowers and outdoors but helping kids flourish is the deeper meaning." 
| | |
| --- | --- |
| Beth Hughes, Lindsay Axel, Robin Tebbe, Karen McEniry, and Betsy Bradley. xxxxxxxx xxxxxxxxxxxxxx xxxxxxxxxxxxx  | Former Summer Ball chairs Mimi Murley (left) and Charlene Olson, with husbands Christopher Olson and Bob Murley. |
| | |
| --- | --- |
| | Jenni Sorenson Holmes and Shawna Owen Summer Ball Auction Co-Chairs |
Serving youths ages 5 to 18, BGCC provides members with the emotional, educational, physical, and cultural resources that allow them to enjoy their childhood and thrive in adulthood. At the clubs they find caring mentors, avenues of opportunity and the tools they need to prepare for purposeful futures.  "The after-school period can be a time of uncertainty and danger for a child if they do not have a safe place to go. BGCC provides that haven where students can get homework help, participate in athletics, and learn job skills," Jacky Ferro told Classic Chicago. 
Program highlights included remarks by the Summer Ball Co-Chairs, Woman's Board President Colette Cachey Smithburg,
 Carol A. Walter Junior Youth of the Year Winner Yizrahkyah, and President and CEO Mimi LeClair. Guests toasted LeClair, celebrating her seven years of outstanding service to the organization and her upcoming retirement. 
 Several members of the Linda and Bill Gantz Boys & Girls Club joined the event to greet guests. Linda Gantz, a long timeWoman's Board leader.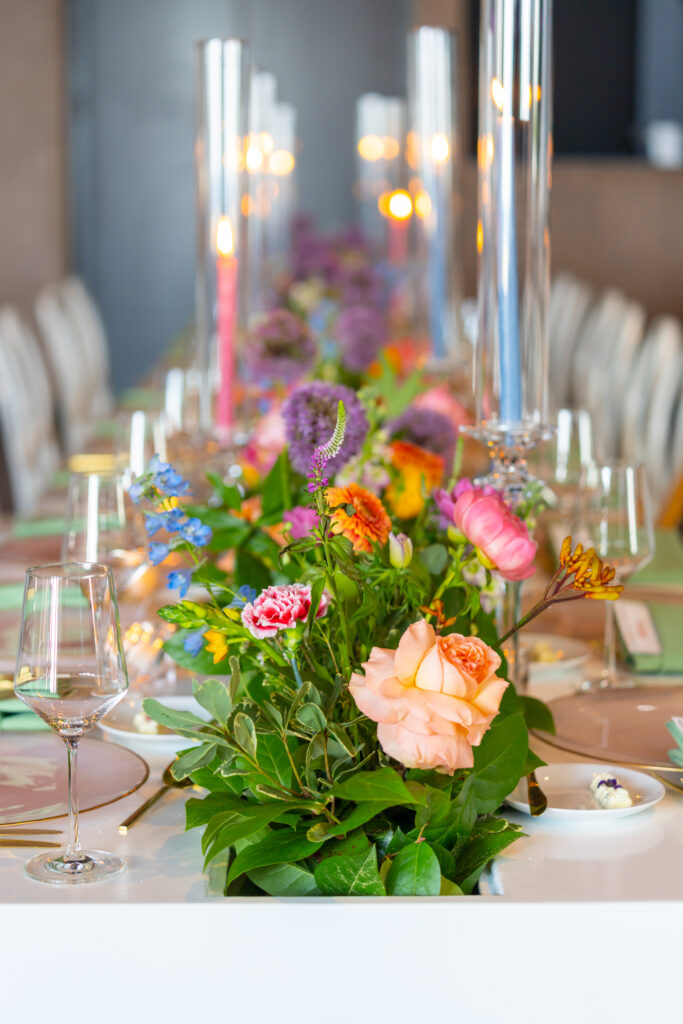 | | |
| --- | --- |
| Mimi LeClair. Colette Smithburg. Jacky Ferro. Cece Ricketts | Jacky Ferro. Caroline Burns. Charlene Huang Olson. Cece Ricketts |
| | |
| --- | --- |
| Jacky Ferro and Cece Ricketts | Yizrakhyah and Mimi LeClair |
Co-Chaired by Shawna Owen and Jenni Sorenson Holmes, the Live Auction was led by John Walcher of Toomey & Co. Floor seats and a private dinner for Bruce Springsteen at Wrigley Field, a fabulous trip to Jackson Hole, Wyoming to visit Grand Teton National Park, an exclusive dinner at Lettuce Entertain You's hot-ticket Omakase Room, a fabulous Cubs Skybox and singular opportunity to throw out the first pitch, and prime box seats for Madonna at the United Center later this summer.
| | |
| --- | --- |
| Lisa Aronin and Jeff Aronin | Barbara Speer and Chris Noon |
For more information about the Boys & Girls Clubs, visit: bgcc.org
Photo Credit: Robin Subar Photography.