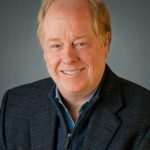 By Bob Glaze
After sharing with you my top finds in Providence and Newport, Rhode Island over the last two months, it is now on to Boston, my last stop on my recent trip to the East Coast.  I have been there many times over the years and always love going to see friends, exploring the neighborhoods, going to its outstanding museums and trying some new restaurants. It is a great walking city and very easy to explore. Beantown's restaurant scene is booming with many new restaurant openings and several chefs receiving nominations from the prestigious James Beard Foundation for their excellence. I had some really excellent meals on my recent trips to Boston, and hope that you will also! Here's what I found and recommend:
North End
Boston's North End is now more easily reachable, than in the past, from Quincy Market/Faneuil Hall. This is the old Italian neighborhood with many restaurants and historical sites.  I always love walking up Hanover Street and seeing all of the neighborhood Italian restaurants and great pastry shops.
Not to be missed are the historic sites of Paul Revere's Home and The Old North Church. According to the church's website, "the enduring fame of the Old North Church began on the evening of April 18, 1775, when the church sexton, Robert Newman, and Vestryman Capt. John Pulling, Jr. climbed the steeple and held high two lanterns as a signal from Paul Revere that the British were marching to Lexington and Concord by sea across the Charles River and not by land. This fateful event ignited the American Revolution."
Stop in for coffee or gelato at Caffe Vittoria at 290-296 Hanover St. or a great cannoli at Mike's Pastry in one of their multiple flavors. It has been a Boston Institution since 1946. There are many classic Italian restaurants to try as well.
Tremont Street/South End/South Boston
The Tremont Street/South End is one of my new favorite neighborhoods in Boston to stay in and explore. I always enjoy seeing beautiful homes, touring galleries and shops and having some great meals with friends. There are many restaurants and some outstanding historic architecture.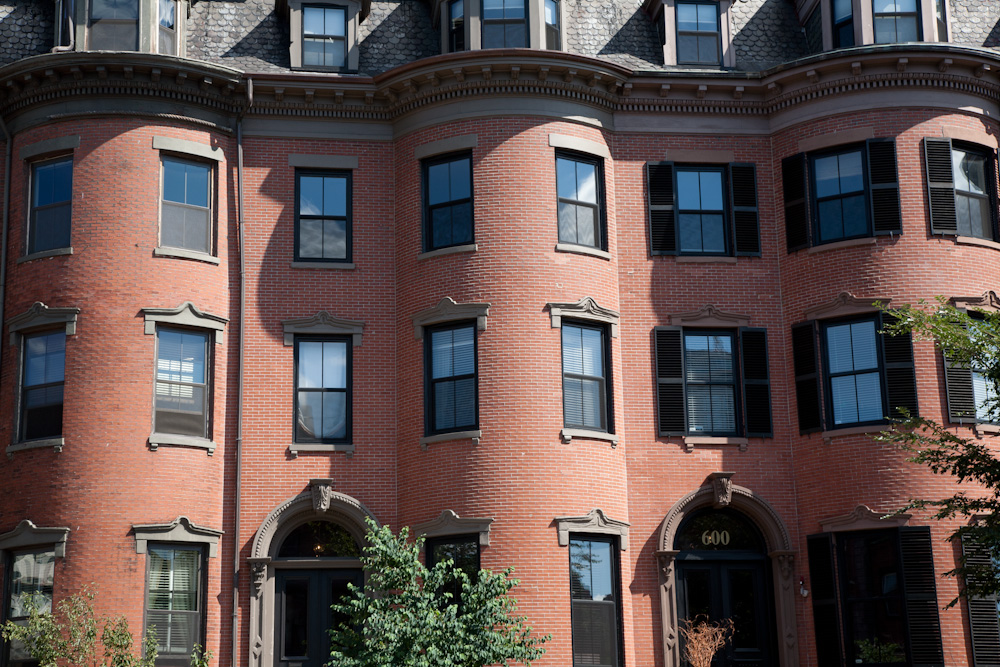 The Butcher Shop: Located in Boston's South End, at 552 Tremont St., this is a butcher shop, restaurant and wine bar. It has been listed in Boston Magazine's 50 Best Restaurants and was also a James Beard Semifinalist in 2019 for Outstanding Wine Program.
Toro Restaurant: 1704 Washington St. Toro is a Barcelona-style tapas restaurant located in Boston's South End. They serve traditional and modern Spanish-style small plates made with locally sourced and sustainable ingredients. The decor is casual and fun and there is nice outdoor seating which I enjoyed with a friend. I really loved the food. Chef Jamie Bissonnette won Food & Wine Magazine's 2011 People's Best New Chef Award.
One of the restaurants I enjoyed in the past was Hamersley's Bistro. It has since closed but is now occupied by Banyan Bar + Refuge which is an Asian gastropub serving dim sum, noodle, and rice dishes along with larger entrees. They are open for lunch, dinner and weekend brunch. Located at 553 Tremont St., they still have their great outdoor patio.  The same restaurant group also has The Gallows nearby, a gastropub, at 1395 Washington St., that is known for its burgers.
Make sure to walk by the historic Union Park, which was inspired by the garden squares of London. Past residents have included John Quincy Adams, former mayors, governors, the medical aide to Abraham Lincoln and the founder of Kidder Peabody stock brokerage firm. It is found on Union Park St. between Tremont St. and Shawmut Ave.
B & G Oysters, at 550 Tremont St., was named by Food & Wine Magazine as having one of the best lobster rolls in the US. Owner Barbara Lynch, was recognized in 2014 by the James Beard Foundation as the Outstanding Restaurateur. She owns B&G Oysters along with The Butcher Shop mentioned above, Menton and No. 9 Park in Beacon Hill.
To the east of the South End is South Boston. This is an emerging neighborhood with a number of new restaurants, artist studios, street art, and even a new hotel. I had a wonderful experience at the recently opened restaurant Fox & The Knife at 28 W. Broadway.
I got there early and was able to sit at the chef's counter at the kitchen. I loved watching them prepare the food and talking to the chef, other diners around me along with my server and the restaurant manager. The restaurant features Italian food by Chef Karen Akunowicz who is known for her pasta dishes. She actually spent a year learning pasta-making in Modena, Italy. I loved my meal and had an excellent salad and some of the best scallops I have ever had!  They were the Capasanta Piccata or diver scallops with Meyer lemon and buttered pine nuts. Others around me loved the Tagliatelle Bolognese with wild boar, thyme and Parmigiano.
Chef Karen competed on Bravo's Top Chef in 2015 and opened Fox & The Knife after winning the prestigious James Beard Foundation Award in the category of Best Chef: Northeast in 2018 while at Myers + Chang. Don't miss the experience when you are in town!
I enjoyed exploring SOWA which is the cultural/arts district South of Washington St., thus the name. On Sundays, you can explore the SOWA Open Market which has art, crafts, indie design, and gourmet food trucks. There is also a Vintage Market and Farmers' Market with over 60 vendors at the same time. There are many old warehouse buildings which contain many art galleries. I explored several located at 450-460  Harrison  Ave. In May there is the SOWA Art Walk and there is also First Friday Art Walks. In addition to galleries, there are stores selling home furnishings and accessories, several restaurants and many creative businesses.
 Beacon Hill and The Freedom Trail
Don't miss walking through the historic Beacon Hill neighborhood. Located just north of the Boston Common and the Boston Public Garden, this is a neighborhood of Federal-style rowhouses and large mansions. I love wandering through the narrow, gas-lit streets with brick sidewalks. Then make sure to walk through both the Boston Commons from 1634 and the Boston Public Garden established in 1837. They are really beautiful parks.
Established as a pub in 1895, the former Bull & Finch Pub (from 1969) at 84 Beacon St. was the inspiration for the 1982 television show Cheers.  It was found "when the producers of the TV show went looking for a location to depict the ideal American bar. They headed to Boston, famous for colorful pubs, sports teams, and lively politics." The Bull & Finch was the spot they found.  The name was later changed to Cheers due to the popularity of the show. A second location was later added near Fanueil Hall.
After your visit to the Beacon Hill and the Boston Common, then start your visit to The Freedom Trail. "The Freedom Trail is a unique collection of museums, churches, meeting houses, burying grounds, parks, a ship, and historic markers that tell the story of the American Revolution and beyond." I have done it in the past and really enjoyed the experience. There is also The Black Heritage Trail winding through the Beacon Hill neighborhood featuring sites important in African-American history.
Located downtown just east of the Boston Common at 2 Winter Place is Yvonne's. This classy spot is an update on the famous Locke-Ober, the 19th-century fine-dining restaurant opened in 1862 and housed there until 2012.  I remember it well from an early trip to Boston where I dined with one of my oldest friends who still lives there. Now you can find hip singles drinking cocktails at the original hand-carved mahogany bar, surrounded by irreverent paintings—including Yvonne's namesake nude, depicted snapping a selfie. This modern supper club features a menu of shared plates and entrees. I enjoyed my evening with the same friend who I went with the first time to Locke-Ober. The decor and ambiance are terrific.
I have walked past the Union Oyster House several times in the past but had never eaten there. On my recent trip, I made a point to try it. It is a National Historic Landmark on Boston's Freedom Trail and holds the distinction of being the oldest continually serving restaurant in the US having opened in 1826. I loved the traditional pub atmosphere! Of course I had to try the New England clam chowder and the lobster roll. It is very popular so I suggest making your reservation online before you go. I highly recommend the experience! 41 Union St.
Billed as The Oldest Tavern in America, The Bell in Hand Tavern, across from the Union Oyster House at 45 Union St., has been around since 1795. A historic "gathering place for printers and politicians, sailors and students, it quickly became the most famous alehouse in the city."
Quincy Market / Faneuil Hall is very touristy, but well worth the visit. Faneuil Hall was built in 1742 by Peter Faneuil, Boston's wealthiest merchant, as a gift to the city. This historic building was home to merchants, fishermen, and meat and produce sellers. It also provided a platform for many of the country's most famous orators. Today the Market is an urban marketplace that has many shops, restaurants, and outdoor entertainment. Unfortunately, my favorite place, Durgin-Park, closed in early 2019 after being in business for 192 years.
Back Bay, Commonwealth Avenue and Newbury Street
Back Bay, with its historic architecture and brownstones, is a great neighborhood. Here you will find Copley Square, Newbury Street, Trinity Church, The Prudential Center and The Mary Baker Eddy Library and Mapparium. The Back Bay Train Station is served by Amtrak from New York and points south. I took the train up from Providence and then headed south to Newark after my visit.
Newbury Street: I always have to walk Newbury Street when I go to Boston. It is a charming eight blocks of boutiques, stores, galleries, bars, and restaurants. The historic buildings were built in the late 1800s. Add it to your list of to-dos!
For good coffee make sure to stop in at Caffe Nero at 205-207 Newbury St.  Chocolate lovers will enjoy the chocolate shop, L.A.Burdick, at 220 Clarendon St. They feature artisanal chocolate and confections, including bonbons, drinking chocolate and chocolate bars. Upon returning to Chicago, I found they have a great location here at 609 N. State.
I really enjoyed Tiger Mama with a local friend on the first night of my recent trip. Located in the Fenway-Kenmore neighborhood, close to Back Bay, this is an emerging area with many new apartments, condos, restaurants, and stores. It is a fun and casual spot for Southeast Asian street food. Former Top Chef contestant Tiffani Faison has put a tropical theme with her tiki-inspired cocktails and small plate menu with an emphasis on Asian herbs and spices. She was also a 2019 Nominee and Semifinalist for the James Beard Award for Best Chef Northeast. I enjoyed sharing the Pad Thai salad, the roasted pineapple fried rice, and the Hamachi Crudo. I also loved the colorful decor. 1363 Boylston St.
For over 125 years the Boston Pops, as part of the Boston Symphony Orchestra, has been one of the most beloved orchestras in the country.  It was established by the founders of the Symphony who wanted to present concerts of light classics and popular music in the warmer months. The modern-era Pops was made famous by Arthur Fiedler and has continued on through innovations by John Williams and now Keith Lockhart. Their concerts offer a broad range of musical styles from classical, jazz, pop, indie rock, big band and film to music from the great American songbook and Broadway. I always try to go when I am there during the season. If no concerts are available then check out the schedule for concerts of the Boston Symphony in Boston or during the summer at Tanglewood.
Saltie Girl is a fun raw bar located just north of Newbury St. at 281 Dartmouth St. I had one of my best meals there. They feature a large raw bar, chowders, and bisques, lobster rolls, smoked fish plus tinned seafood items. I loved the smoked salmon platter with a great bagel and cream cheese. Travel + Leisure Magazine featured it in an article at one of Yelp's Top 100 Places to Treat Yourself for 2019. I highly recommend it and will definitely go back!
Make sure to stop into the Restoration Hardware Boston store at 234 Berkeley St. As in Chicago at 1300 N. Dearborn and New York City where they have taken over and renovated historic properties for their stores, here they took over the three-story historic Museum of National History from 1862 and have created a really stunning showroom.
Two blocks north of Newbury St. is Commonwealth Ave. If you have time make sure to walk the avenue and see some of the beautiful, historic mansions.
I also was pleased to be able to go to UNI, one of Boston's best-loved high-end sushi destinations. Located at the Eliot Hotel, the restaurant features sushi, sashimi, and Asian street food. I enjoyed the Enter the Dragon Roll with shrimp and eel and a fish entree, the miso-marinated black cod. Chef Tony Messina won the 2019 James Beard Award for Best Chef Northeast. It is somewhat pricey, so be prepared! I enjoyed sitting at the sushi bar watching the preparation. 370 A Commonwealth Ave.
Near the Back Bay Train Station at 131 Clarendon St. is one of the Boston locations of Flour Bakery + Café, known for its great pastries and sandwiches. I stopped in for coffee and a cookie on the way to my train. According to a recent article founder "Joanne Chang, has long been a shining star in Boston's food world. The Harvard graduate left management consulting to become a pastry chef, working at some of the best restaurants in the Northeast before opening Flour." Change has been a frequent winner and nominee for the James Beard Foundation Awards. These include: Semifinalist, Outstanding Chef 2018, Nominee, Best Chefs in America 2013, Nominee, Best Chefs in America 2014, Nominee, Outstanding Baker 2015, Winner, Outstanding Baker 2016, Nominee, Outstanding Pastry Chef 2011 and Nominee, Outstanding Pastry Chef 2012.
Not to be missed while in the neighborhood make sure to visit the Isabella Stewart Gardner Museum. Located at 25 Evans Way, this is a museum with more than 2,500 paintings and decorative art objects showcased in a historic mansion. The highlight to me is the recently opened 70,000 sq. ft. addition designed by well-known architect Renzo Piano. There is a new auditorium where you can hear music programs or attend lectures.
Museum of Fine Arts Boston, 465 Huntington Ave., has one of the best encyclopedic collections of art in the US with specialties in American, European and Contemporary Art, Photography, Prints and Drawings, Textiles, Musical Instruments and works from Asia, Africa and the Ancient World. It is not to be missed. I loved the works by Monet, Van Gogh, Manet, Matisse, Cezanne, and Renoir. On my recent trip, I really enjoyed the exhibition, Toulouse Lautrec and the Stars of Paris with many of his famous posters. Just a note, I found that when I was there in June, admission is free after 4 pm on Wednesdays. There are a number of dining options. I really like The New American Cafe. A new fine dining restaurant, 465 Bar and Restaurant, opened in July 2019.
Boston Waterfront/Seaport District
I also enjoy visiting the Waterfront/Seaport District. Here you will find:
The Institute of Contemporary Art at 100 Northern Ave. This is an interesting museum, with a contemporary art focus, located in a very modern building designed by award-winning architects Diller, Scofidion + Renfro and opened in 2006. You can see some of the Museum's permanent collections which it started to collect beginning in 2000. There are also temporary exhibitions you can visit.
My first visit to the original Legal Sea Food in Boston was in the early 1970s. Legal Harborside is Legal Sea Food's 20,000 sq. ft., three-story, flagship property on the Boston Waterfront/Seaport District. The first level has casual dining with large open windows and a large outdoor deck. The second level offers private dining and more upscale dining, while on the third level you will find a fun rooftop bar. It received one of Esquire Magazine's Top New Restaurant awards for 2011. Don't miss having a mug of New England clam chowder and a lobster roll!! It is located at 270 Northern Avenue at Liberty Wharf, just a short walk from the Institute of Contemporary Art. So head there for lunch after you see some great art!
Rowes Wharf Sea Grille, located at 70 Rowes Wharf in Downtown Boston, is a perfect spot along the water for lunch. Try to sit on the outdoor terrace! It is also open for breakfast and dinner. They often have live music in the evenings.
 Where to Stay in Boston
Boston has some great hotel options. You can stay in a variety of neighborhoods from Back Bay, Beacon Hill, the South End to the Seaport District. My recommendations include:
I had a great two nights in Boston at the Encore B&B. I really enjoyed my stay in Boston's South End. I loved the neighborhood and all of the great restaurants within walking distance. I had a contemporary room, the Sondheim, and enjoyed the breakfast. The owners have a connection with the theater so each room has a different theater theme. I thought it was a perfect place from which to walk and explore the city. I was sorry to have missed the owners who were out of town, but they were so helpful in the reservation process. Hope to see them on a return trip.
Beacon Hill Hotel: If you prefer a more central location near Beacon Hill, then the Beacon Hill Hotel might be for you. It is located at 25 Charles St.  It is an attractive boutique hotel, with bistro, in a great location near the Boston Common and Public Garden.
Boston's XV Beacon Hotell was voted as the #2 in the US according to the Conde Nast Traveler's Readers Poll for 2018. It is a luxury boutique hotel with great style at 15 Beacon Street.
At 138 St. James St. in the heart of the Copley Square neighborhood, The Fairmont Copley Plaza is a historic landmark hotel with 383 beautifully decorated rooms and suites along with the classic OAK Long Bar + Kitchen. It is an easy walk to the museums, Symphony Hall, the shops and restaurants on Newbury St. and the historic Boston sites.
Nearby is the Copley Square Hotel at 47 Huntington Ave. This historic hotel opened in 1891 and was the first hotel in Back Bay. The seven-story property is an architectural mix of Italian Renaissance and Beaux-Arts style.  The rooms have been redone with several different options to choose from. They have a fitness center and a continental breakfast bar which is included in the room rate.
The Lenox Hotel at 61 Exeter St. in Back Bay is another good option. It has a lovely traditional design and is in a great location. I was very impressed when I visited it on my recent trip.
A new addition to Boston's South End is The Revolution Hotel at the intersection of Berkeley and Appleton Streets.  Getting good reviews, it is a contemporary boutique hotel with a number of room options from queen and king rooms with private baths and shared baths down the hall, rooms with three and four beds plus suites and rooms across the street in their loft building. There is no restaurant on-site, but the rooms are very reasonable. 40 Berkeley St.
I have become a fan of the Yotel Hotel in NYC where you stay in smaller rooms or cabins. One of their newest properties is the Yotel Boston at 65 Seaport Blvd. in the Seaport District. It has a large number of cabin types to choose from. They also have a restaurant and a rooftop bar.
At the crossroads of Boston's Back Bay, South End, and Theater District neighborhoods, Loews Boston Hotel offers travelers, particularly those on the road for business, a refined stay in a classic, historic building from 1926 that once housed the Boston Police Headquarters. It has 225 rooms and suites plus an on-site restaurant, Precinct Kitchen + Bar, with a dining room and outdoor sunken patio along with a downstairs speakeasy-style bar. The hotel also has the Apothecary Lounge off the main lobby serving complimentary teas, coffee, and espresso drinks daily. 154 Berkeley St.
Enjoy your time in Boston. Please let me know if you find any new spots that I can check out on my next trip!
For more travel destinations and recommendations, visit globalphile.com.