streetsensation.co.uk
   By Megan McKinney
Shall we stretch the World's "Best" Men's a bit further?  Two of our recent columns nominated the World's "Best" Men's clubs. And they were all clustered in the St. James's area of London,
Today we are suggesting that the World's "Best" Men's shopping can't be far away. Turnbull & Asser, for example, is at the corner of Jermyn and Bury Streets. And, like its neighboring men's clubs, the great shirtmaker has a long history, John Arthur Turnbull and Ernest Bury established the company in 1885.     
lyst.com
You can purchase this classic stripe Turnbull & Asser from the shelves inside the Jermyn Street entrance.
bondsuits.com
Or even this, with the classic stiff white collar.
nextluxury.com
But why not stroll around the corner to the Bury Street side for the bespoke version, which Sean Connery's James Bond always did.  There is nothing more satisfying in shirt shopping than flipping through the mammoth pages of the firm's book of signature stripes or simply having the great Bond whites perfecty fitted.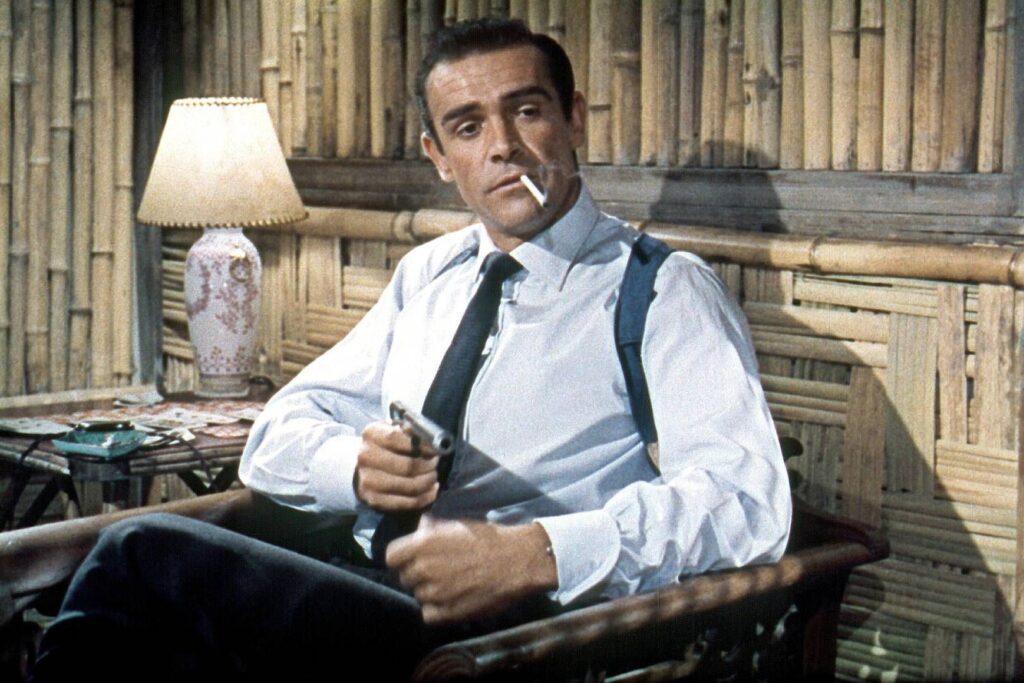 greyfoxblog.com
Speaking of great Bond whites—or this pale blue—you could even order yours made with Sean Connery's signature cocktail cuff.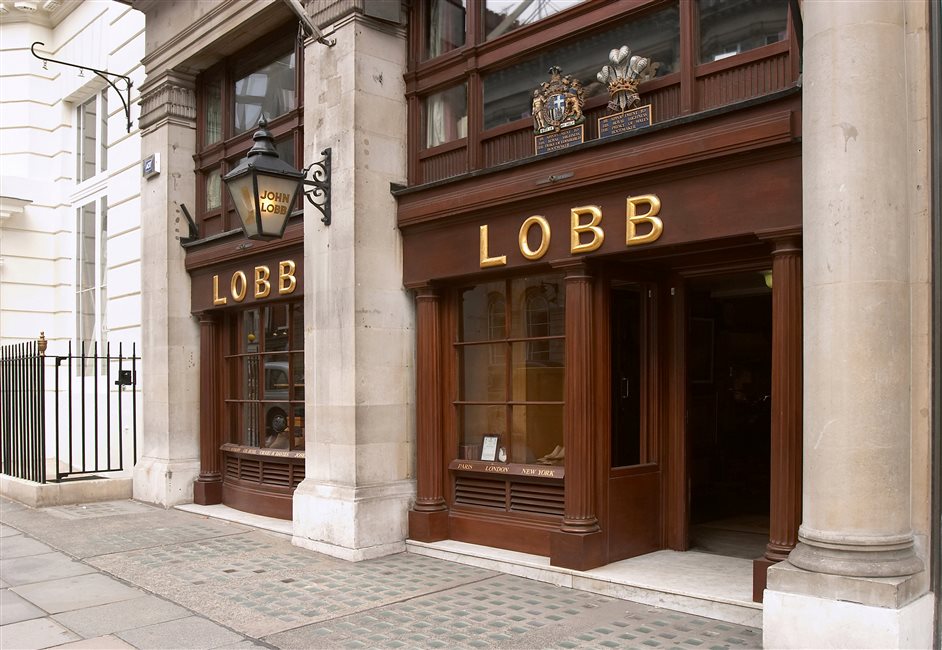 royalwarrant.org
London's great shoe and boot source John Lobb Ltd is around the corner from Turnbull & Asser at 9 St. James's Street. "As a young apprentice bootmaker" the original John Lobb traveled to London by foot from the Cornish coast. And, although acquired by Hermès in 1976, John Lobb remains family-run.
carroll-foundation-trust.com
Lobb boots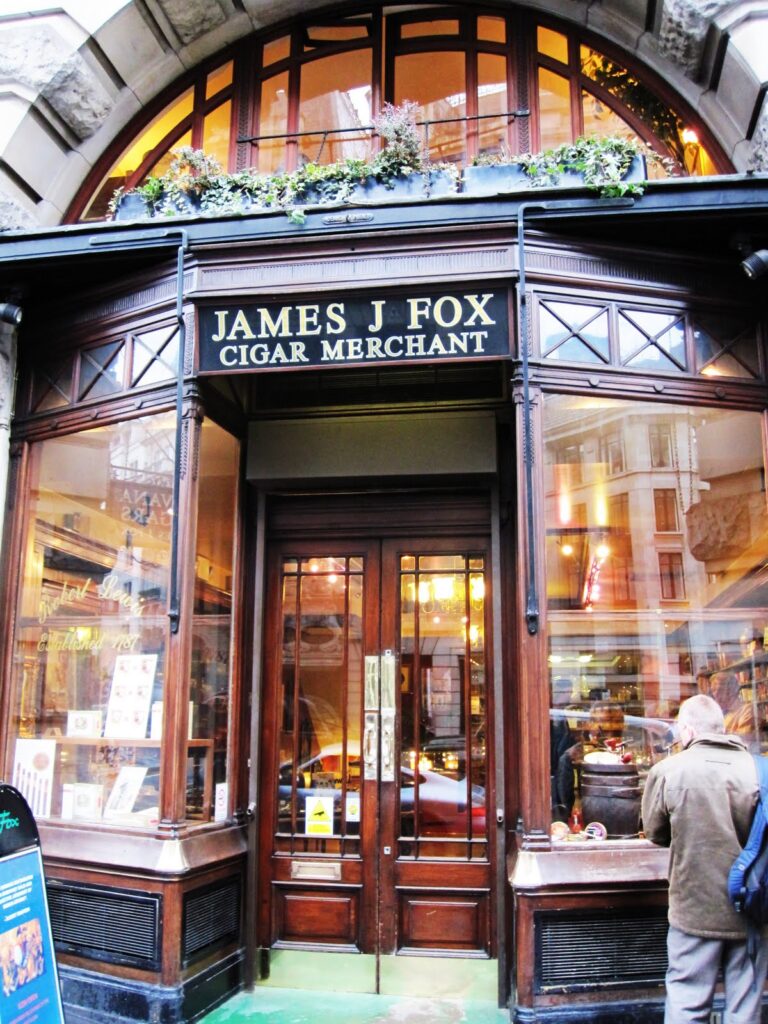 James J Fox                                                                 rodmanuk.blogspot.com 
Along the way at 19 St. James's Street is James J Fox Cigar Merchant, where one can not only purchase a fine cigar but also smoke it in the James J Fox Sampling Room.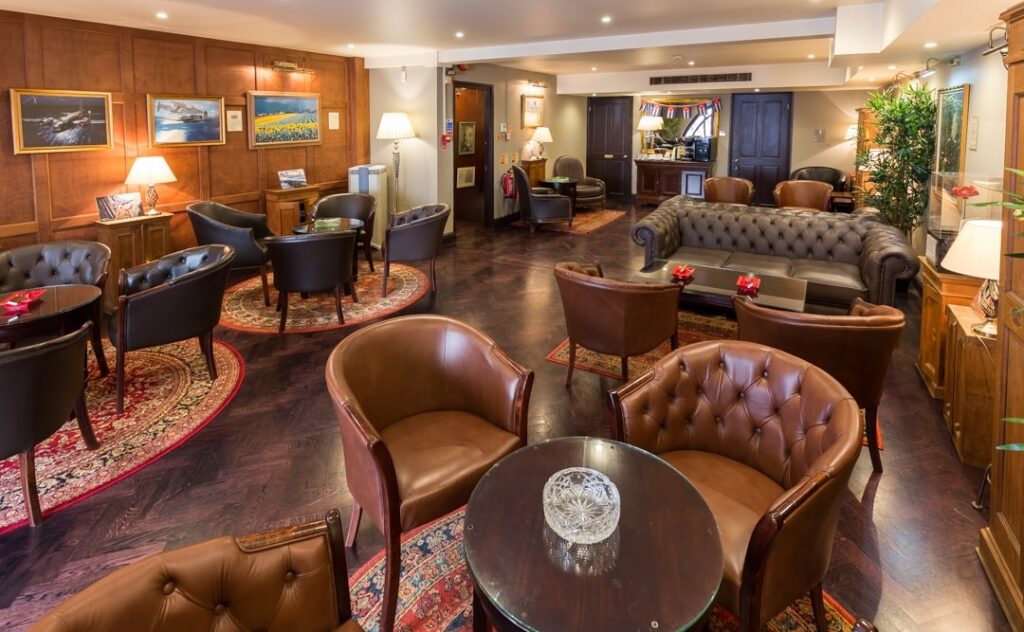 James J Fox Sampling Room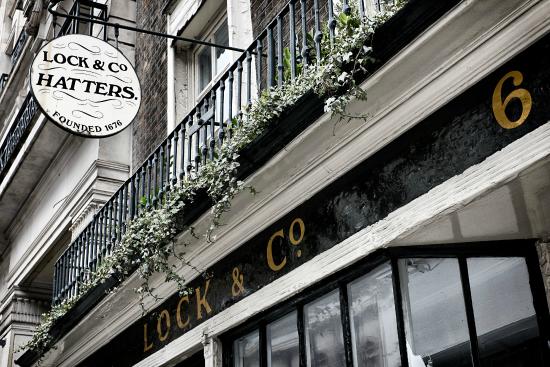 Lock & Co.                                                                       tripadvisor.co.uk 
luxurious.magazine.com
Lock & Co. at 6 St. James's Street, established in 1676, is not only the world's oldest hat shop. . .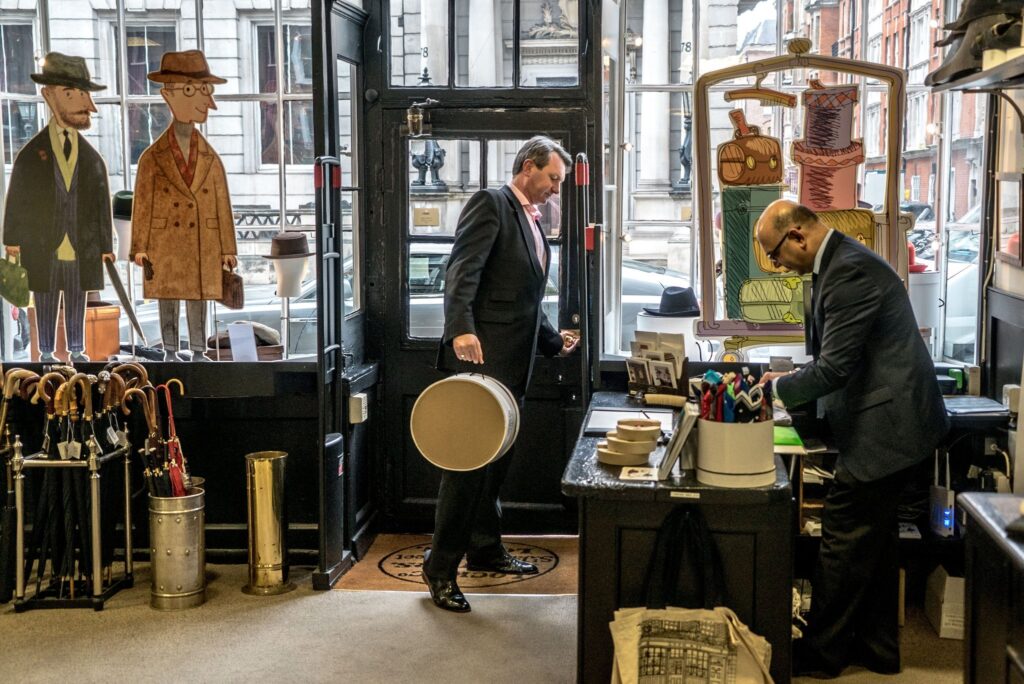 but also one of oldest family businesses existing anywhere today.
Author photo: Robert F. Carl
Cover photo:luxurious.magazine.com