Rosalie Buckingham and Harry Selfridge

By Megan McKinney
For years the workaholic Harry Selfridge spent his spare time—the time he was not working at clever new approaches to bringing  customers into Marshall Field's, the time he might have been dating women his age—in the company of Lois, the mother with whom he was so compatible. They frequently went to the theater together, never missing an opening.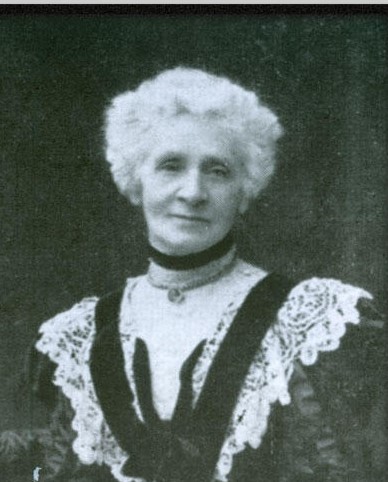 Lois Selfridge
In the late 1880's Harry met Rosalie "Rose" Buckingham,  an attractive, intelligent, socially prominent woman four years his junior. She was from a financially substantial banking, real estate development and grain warehousing family. Rose herself had purchased  and developed Hyde Park property consisting of forty-two elegant villas and cottages designed by George Pullman's architect, Solon S. Beman. The community, which she named Rosalie Villas, included parks, a café, a public hall and the Rosalie Inn. This would be an achievement for a youngish woman today; it was an almost unbelievable feat in the late 19th century.
A sampling of Rosalie Villas
The pair married in the Central Music Hall at State and Randolph in November 1890, honeymooning in Newport, with—as expected—Lois along on the trip. Happily, the two women who would share living quarters enjoyed each other as much as did mother and son.
Central Music Hall occupied a portion of today's Macy's/Marshall Field's block.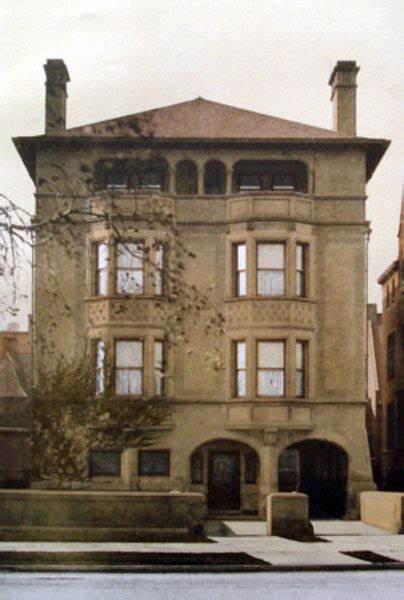 Rose and Harry settled into a large house at 117 Lake Shore Drive. Their first child, a boy whom they named Chandler, died soon after birth. Subsequent children were Rosalie, born in 1893; Violette, 1897; Gordon, 1900 and Beatrice, 1901.
Rose and the Selfridge children.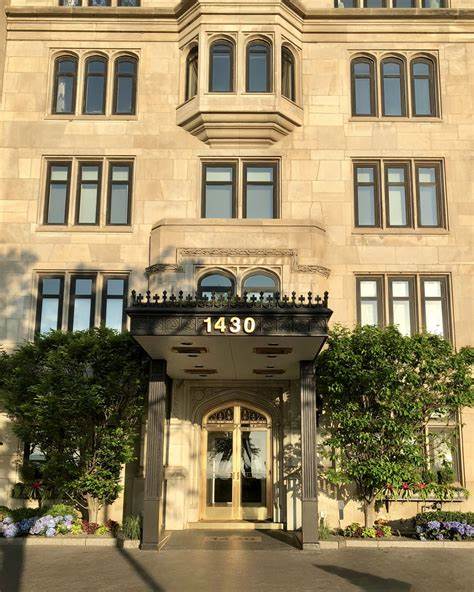 Today the 117 space is occupied by 1430 Lake Shore Drive.
Their country house was Harrose Hall in Lake Geneva, Wisconsin. At the beginning of each summer, Rose and Lois moved out to this delightful country estate with the children for the season. Harry joined them on weekends.
Rose's sister Anna and her husband, Frank Chandler owned the neighboring Ceylon Court, which had been built by the government of Ceylon for the 1893 World's Columbian Exposition. The Chandlers bought the structure, had it  disassembled and rebuilt on their Lake Geneva property.
Conqueror, Harry's yacht, made the Lake Geneva package complete. Summer weekends there would be a part of their lives for many years.
Author photo: Robert F. Carl