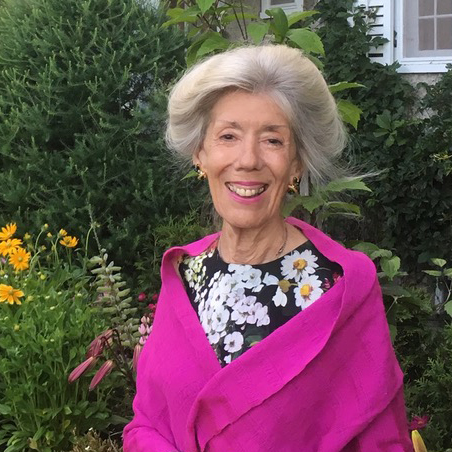 By Judy Carmack Bross
When Wendy Herb, President of the RUSH University Medical Center Woman's Board, speaks of her board's May 1 Annual Spring Luncheon, keynoted by Academy Award winning actor and gender equality activist Geena Davis, she highlights the diverse talents of the team planning the sold-out event, now in its 28th year.  A beekeeper who produces more than 400 pounds of honey from up to 180,000 bees each summer and a horseback riding enthusiast, Herb exemplifies how people with many interests come together around a beloved common cause. "I am a team player," she says.  "My way may not always be the correct way to go. It's important that every opinion be heard."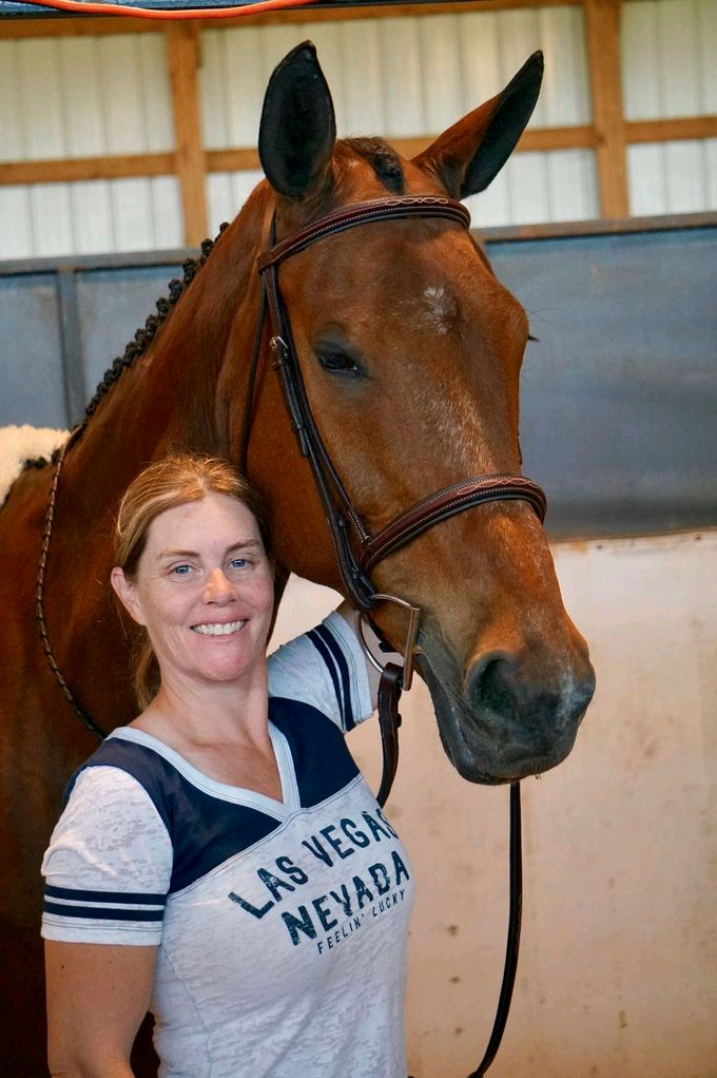 Raised on a working farm on the Yorke Peninsula in South Australia, she sells a limited number of pots of her honey to benefit The Woman's Board Tribute Tree Appeal.  "I just enjoy the whole process and want to share a little bit of the sweetness."
In addition to the sweetness of the honey, Herb also wants to share the shining ideas of her fellow members.
"Ours is a working board and our members shine in different areas," she told us recently. "We offer an opportunity to delve into what members are really interested in, and then make sure everybody gets to shine, and still get the job done," she said.
Academy award winner and gender equality activist Geena Davis
 "As our Luncheon chairs were deciding who should be the guest speaker this year, they were looking for speakers who would have great, interesting stories to tell but who were also making an impact on the world," Herb said. "In addition to starring in so many great films such as "Thelma & Louise," "A League of Their Own" and "The Accidental Tourist" for which she won an Academy Award for Best Supporting Actress, Ms. Davis founded the Geena Davis Institute on Gender Equality.  Since it began in 2004, the Institute can be credited for significant changes in the film industry."
We asked Herb to tell us more about what she has learned of Davis' work.
"Ms. Davis began looking at the TV shows her daughter was watching and it became very clear that there wasn't equality in prominent positions for women, both in front of and behind the camera," Herb said.  "She thought the most effective way to make change was through collecting data and sharing it with influential people in the industry.  That was 18 years ago. Change can take a long time, but already her Institute has empowered people to make change. In her work and her activism, she has achieved worldwide acclaim."
In her own life, Herb finds balance between RUSH commitments and her love for riding and beekeeping. It was a swarm in a tree next to her Barrington area home that brought her to beekeeping.
"When I saw a swarm in my backyard, I started a fire to send smoke up the tree where they were, hoping they would leave – not as effective as I had hoped," she recalled.  "I remembered that a friend from scouting had just started a hive and I ask him to come take a look.  I learned that if you can get the queen in a box, her pheromones will draw in the rest of the bees into the hive. So that's what we did. It was fascinating and the reason why I went into beekeeping."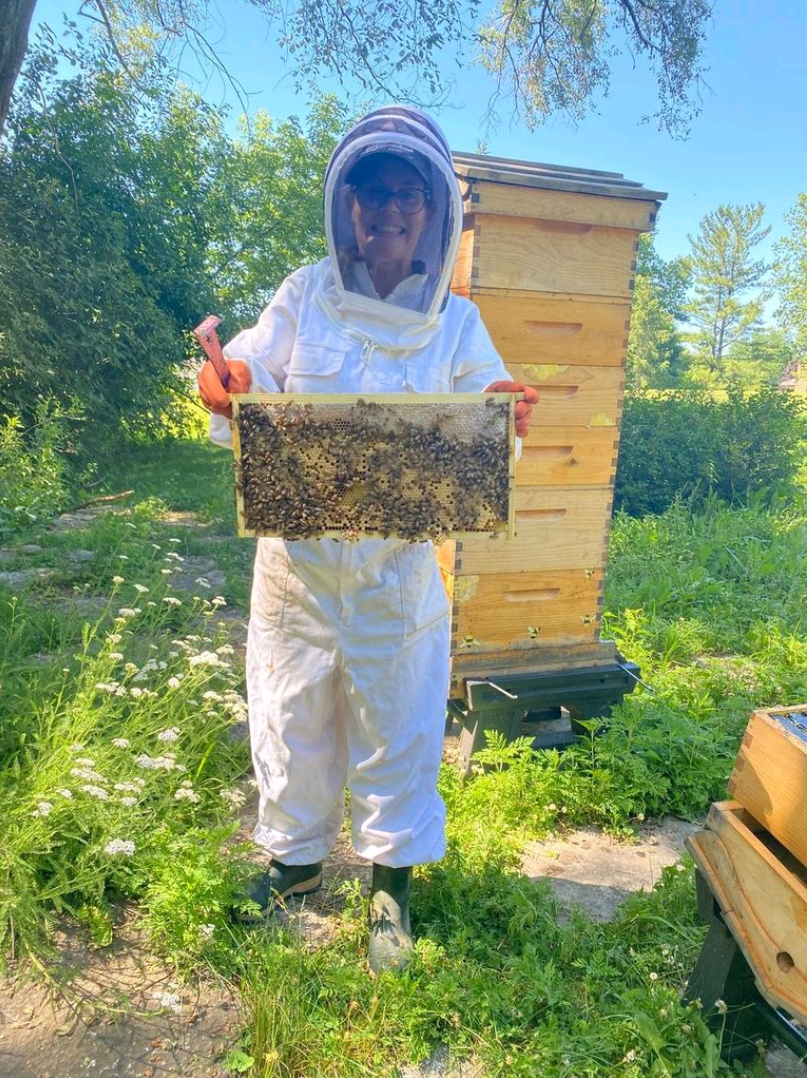 Today Herb has three hives in her backyard.  During the winter bee numbers will naturally decrease, but there can be up to 60,000 to 80,000 bees in each hive by late summer. Much beyond a hobby, beekeeping requires much care. "My mentor is a beekeeper for the Honey Lake Bee Company in North Barrington.  They offer a variety of natural bee products, and they have 130 hives in the Barrington area."
At first, Herb wore only a protective veil as she worked with her hives.  Later she developed an allergy and now wears full gear when at work.  "For most of the time they are very calm, they have no intention to sting you because when they do, they die.  They only sting you when they feel that the hive is threatened. I was stung on the wrist and the poison went right into my bloodstream, and I had a visit to the ER. I now carry an EpiPen and get fully suited up."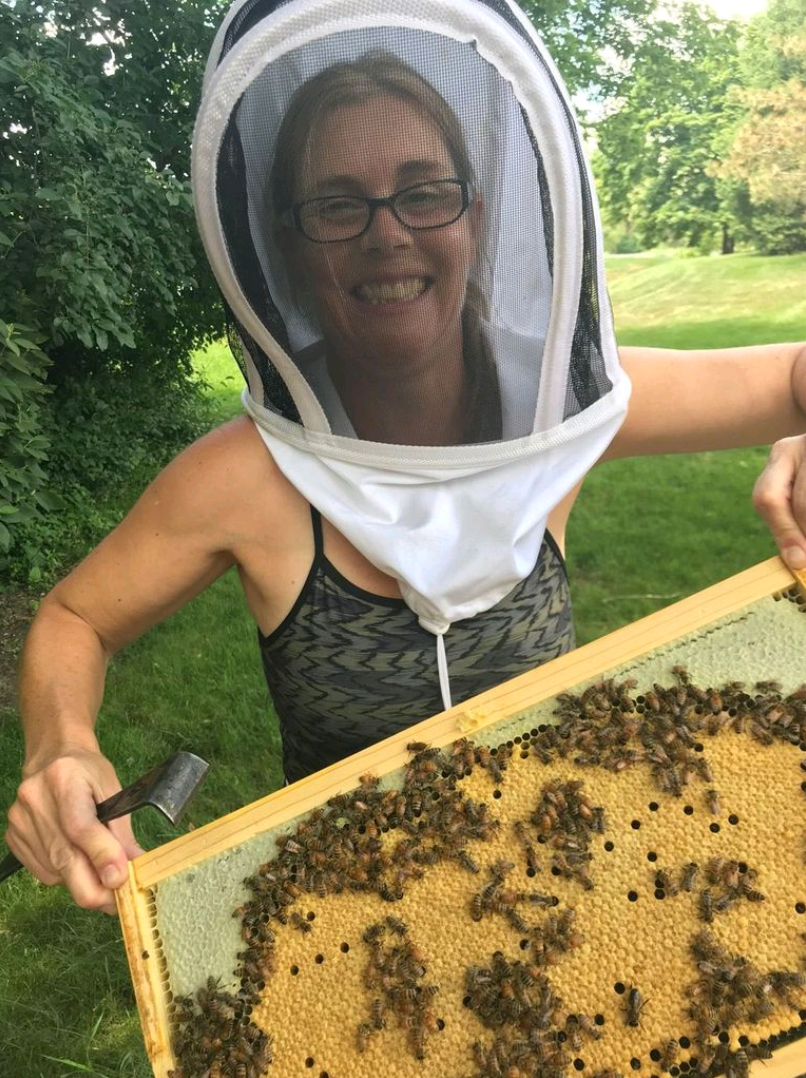 Herb says that honey directly from the hive is all together different than store-bought products.  "The quality is nothing to compare, among other things, it blends much better," she said.  "When I take the honey from the hive, I run it through a strainer to remove large particles of wax.  I do not sell my product, which I call Herbee's, commercially, but love being able to donate 100 percent of proceeds to our annual Tribute Tree Appeal from a sale we have at our Woman's Board December meeting."
Herbee's Honey receives rave reviews from fellow board members. "When I can share a little bit of sweetness and it benefits RUSH, it's a great feeling. It warms my heart."
Bee numbers had been declining, maybe as a result of Varroa destructor mites.  But, Herb said, "For people who have pollen allergies, it is thought that using honey from your local area can help."
Growing up in her tiny town, Herb had an hour and a half bus ride to high school, having attended a two-classroom elementary school with one class for grades one through three, the other for grades four through seven.  Her high school arranged for internships with companies during school holidays.  At 15 she worked for Coca-Cola and at 16 was offered a job in Adelaide with the company. She took the job and lived for a time in a family friend's living room.  She met her husband Tom when he traveled to Adelaide, and she eventually came to the States to work for Coca-Cola.  They have been married 28 years.  Her mother now lives in Western Australia along with her brother and his family, who run a working farm there.  The Herb family tries to return every two years, and one son took his new bride there for their Honeymoon recently.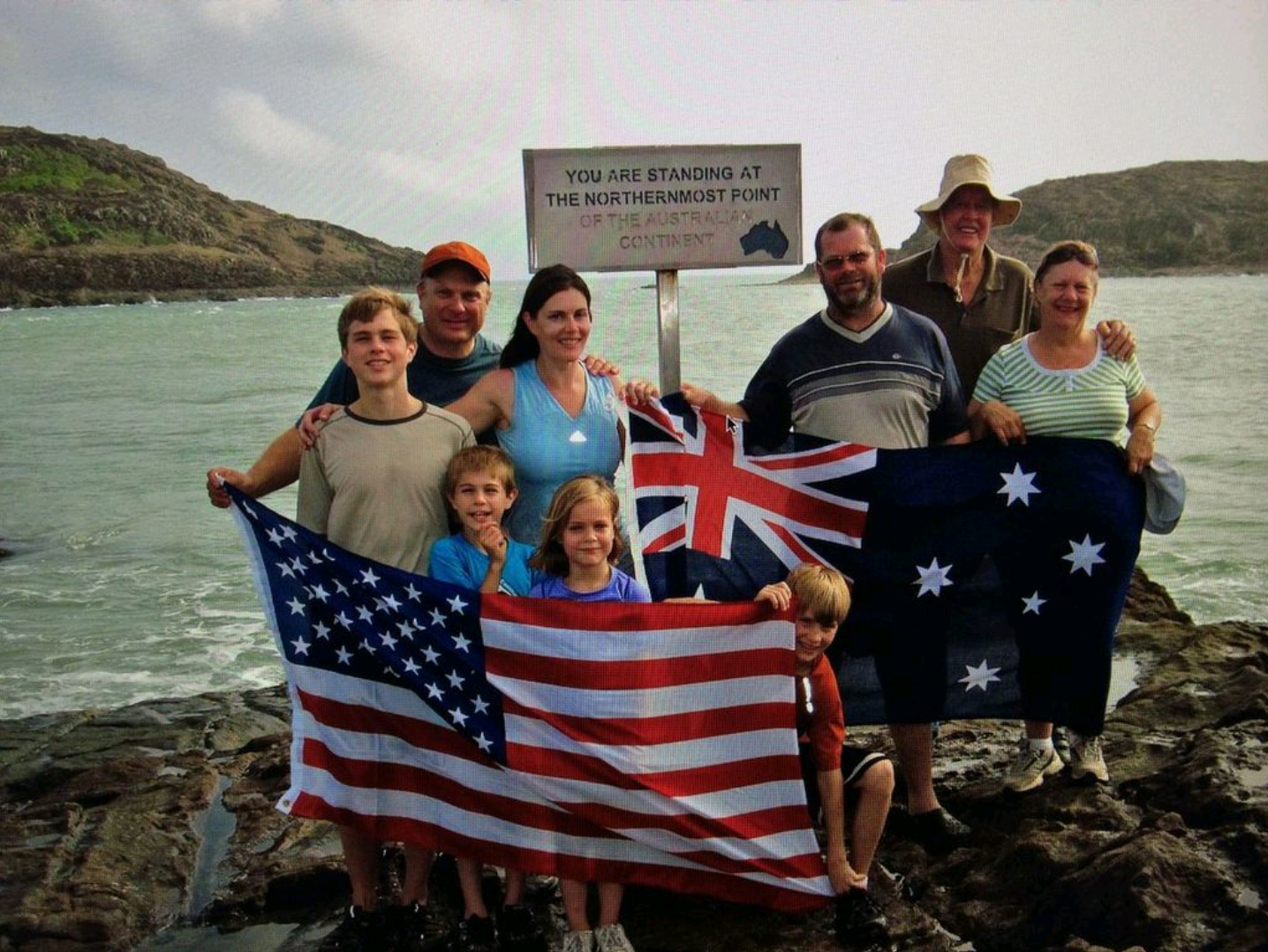 Wendy Herb and her family in Australia
When she is not volunteering at RUSH or tending to her bees Herb is likely to be on her horse Pamina.  "We have three sons and one daughter, and my daughter and I love to ride together.  Jessica's love for riding and jumping inspired me to take it up also. I treasure our times together on horseback.  Even though I grew up on a farm, my mother had this theory about horses—'the front end bites, the back end kicks'— which is why I only rode once in a while on a friend's horse. So having my own horse to ride has been something wonderfully new for me."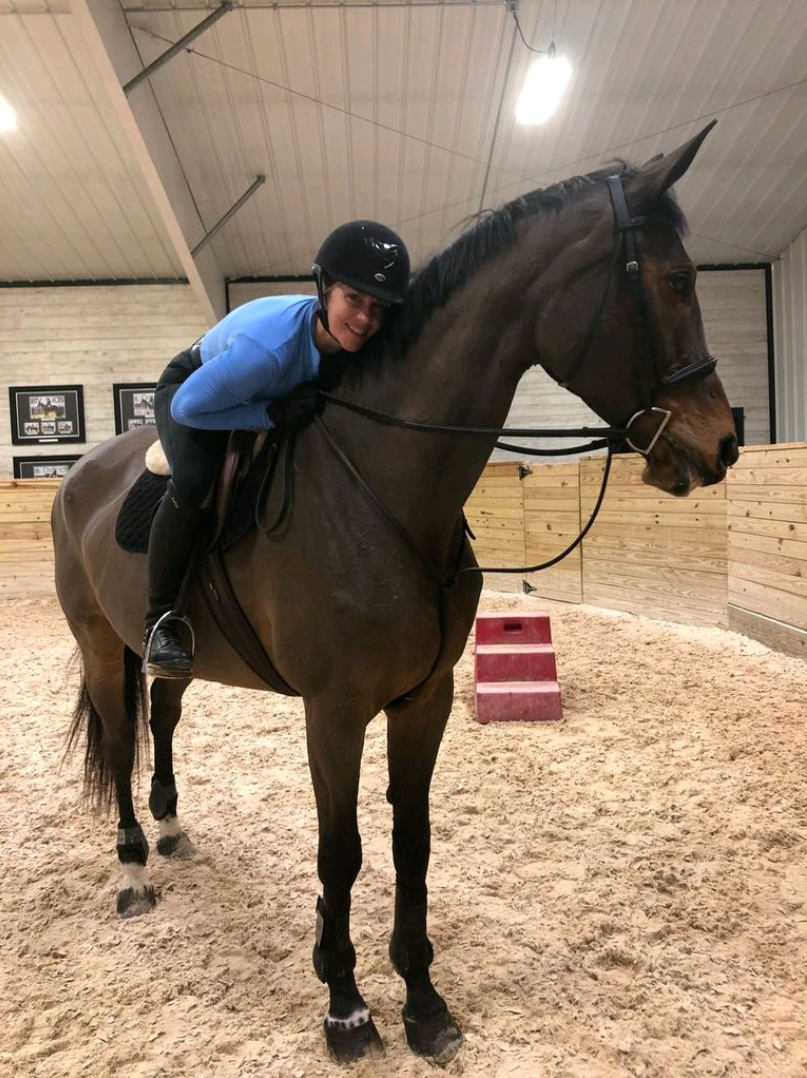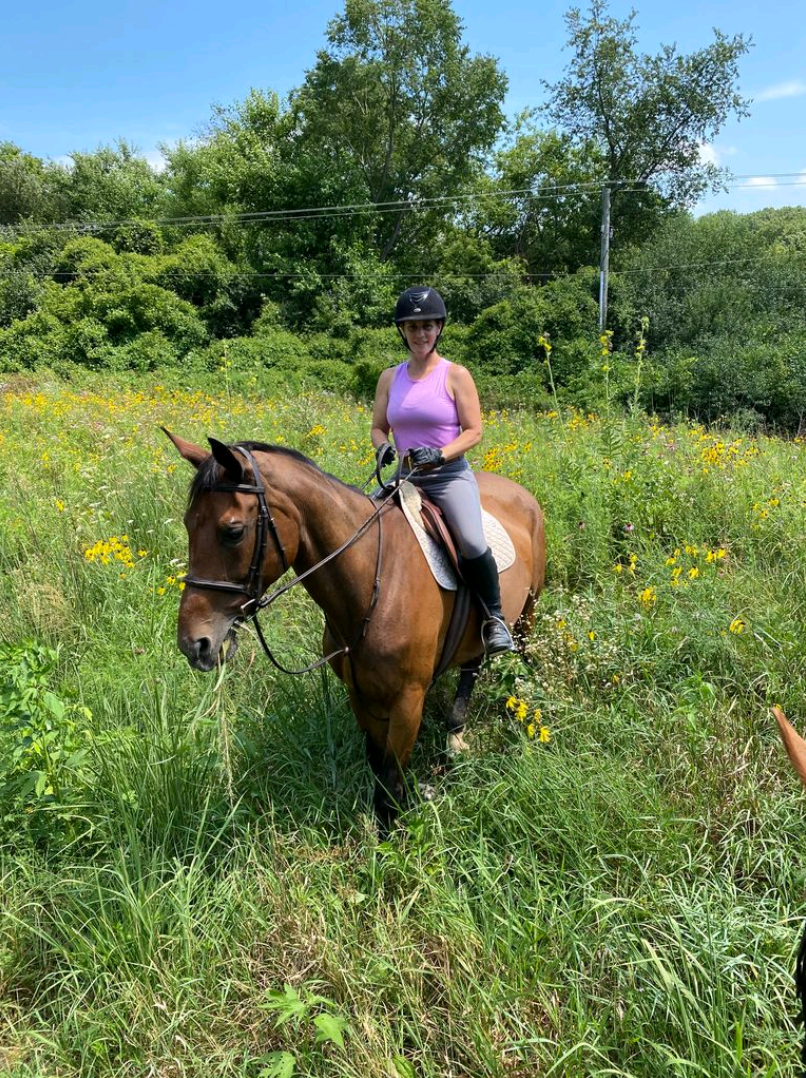 Wonderfully new is also an apt description for Herb's two-year term as the President of the Woman's Board, which just began in November of 2022. Herb is charged with leading the group as it endeavors to meet its annual goal of raising at least $500,000 for RUSH. 
"This year the Woman's Board will fundraise for RUSH's next investment campaign, which is the most ambitious in the hospital's history," said Herb. "The goal of this campaign is to make concentrated investments in the area that are most likely to improve the health of the region.  That includes care and research in cancer, neurosciences and bone and joint; education and career pathways to strengthen our health care workforce; health equity initiatives to narrow Chicago's life expectancy gap; and medical innovation to transform access, outcomes and patient experience."
"RUSH is dedicated to ensuring everyone has the best chance possible to achieve their best health.  It's incredibly important work, and I'm so proud of the part that the Woman's Board will play in achieving that goal," she added.
We will soon be profiling the event co-chairs of the RUSH Woman's Board's Spring Luncheon and share more details on Geena Davis' appearance. We've learned from Wendy Herb that it is not just the guest speaker at the event who is fascinating and multi-faceted.
For more information about the luncheon please visit:
https://thewomansboard.org/event/28th-annual-spring-luncheon/