By Judy Carmack Bross
Entrance to the Astor Club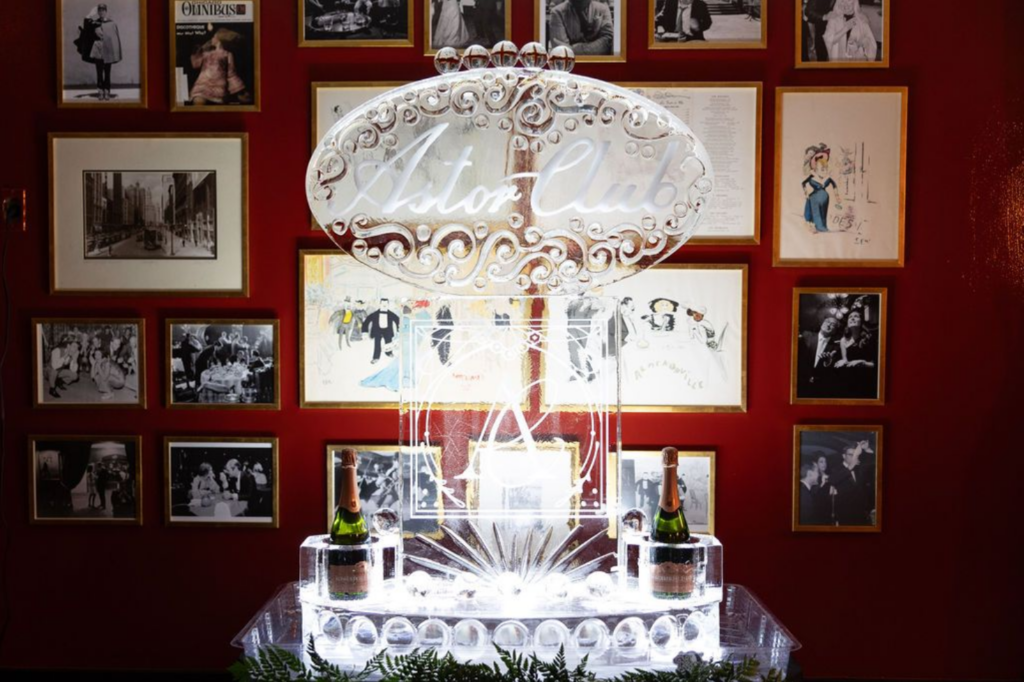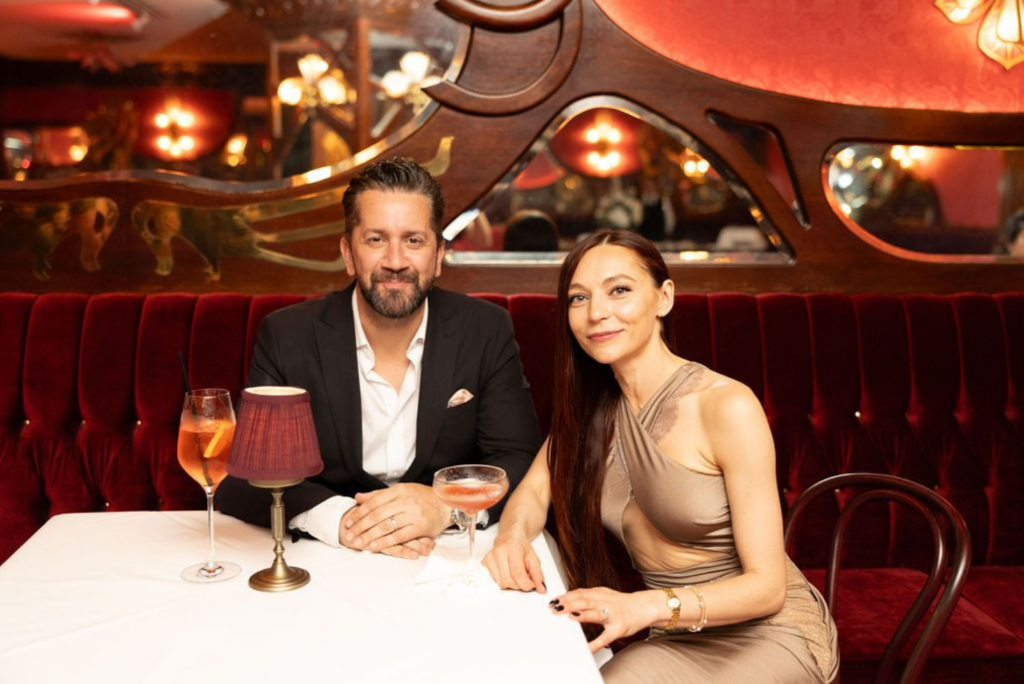 Adam and Victoria Bilter
Owners Adam and Victoria Bilter invited a burgeoning membership of beautiful people to the recent opening of their sparkling restoration of the Astor Club, once Maxim's, where they have recreated the red velvet Art Nouveau elegance and café society chic. Caviar stations abounded and champagne flowed for two nights at the Gold Coast private club in the Astor Tower which Adam Bilter said "will celebrate culinary delights, music and the visual arts, and of course the real appeal of its beautifully restored setting.  We see it as a neighborhood supper club".  Victoria Bilter added: "This is definitely not a corporate thing." 

First created by social maven Nancy Goldberg in 1963 as an homage to the flamboyant Maxims-de-Paris on Rue Royale opened seventy years earlier, the Art Nouveau-inspired boite had Chicago's café society trying out our city's first discotheque, playing backgammon until 3 a.m. in the Bagatelle Room, and dining in what was then our only five-star restaurant. Once the Chicago destination of celebrities from music royalty like the Beatles, the Rolling Stones, and the Monkees, actual royalty like the Princess of Sweden and the King of Yugoslavia, and celebrity royals like Frank Sinatra, Audrey Hepburn, and Judy Garland (and those like Truman Capote who knew exactly where they wanted to be seen).  "A few of our members had been at the old Maxim's and it was great hearing their approval," Bilter said.
The "24 Below Stage", the Beatles and the Rolling Stones played on this stage
The beautiful members lounge at Astor Club and our 1890's hand-carved Italian Carrara marble fireplace
Members and guests socializing in the members lounge
Astor Club Chef Andrew Spagnola and Scottie Perry
Black- and white-tie events, live music, and guest chefs and mixologists from around the world are to be expected from the club's 21st-century iteration.  Fashion shows, movie nights (classic black and whites and Chicago favorites) and art exhibits are planned.  From blues and jazz to harp music, there will be performers on stage every weekend.
"We asked our members to loan art from their own collections.  One member brought in a Toulouse Lautrec print from 1895, perfect for our Art Nouveau setting, and we now have a 1936 Steinway in our lounge," Bilter said.
Full menu selection has just been added and Biltner noted:  "We studied old menus at the Chicago History Museum and will bring back a few original dishes such as Dover sole, fresh oysters and cherries jubilee."
Original Maxim's plate signed by legendary Chef Jean Joho (his first cooking job in Chicago was in our Maxim's kitchen!)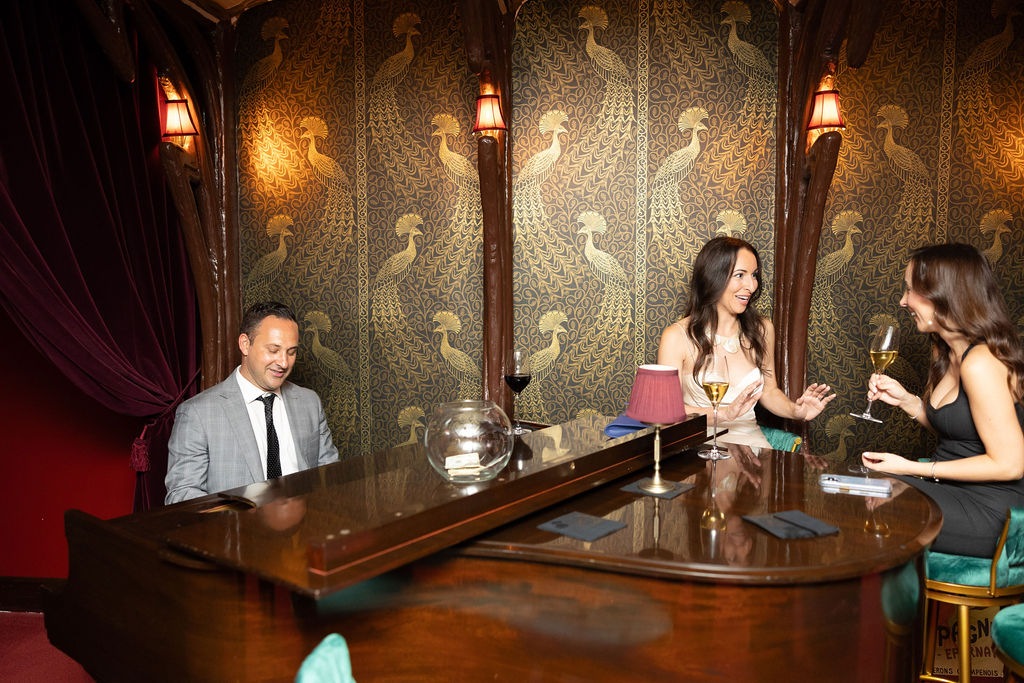 Joe Hurt plays the 1936 Steinway piano in the members lounge
Hanna and Eugene Golub along with Adam Bilter
Lauren Tuckey having fun in the phone booth
Built at the start of the swinging sixties as an apartment and hotel at Astor and Goethe by famed architect Bertrand Goldberg as his Marina City was being constructed, Goldberg turned the proposed restaurant in the basement over to his socialite wife, Nancy, who was also a chef and a licensed pilot.  Social historian and one of the city's true forces Abra Wilkin remembered it as "a mysterious basement boite", and a party where "the fabulous staircase was flooded with roses".
For over two decades, the space has been owned by the City of Chicago, used for weddings and events like Mayor Daley's birthday and a party for Bill Clinton.
The Bilters purchased the space in January 2021 from the City but have been working on the plan for almost three years.
Original Maxim's baby grand piano, Frank Sinatra himself sang along with this piano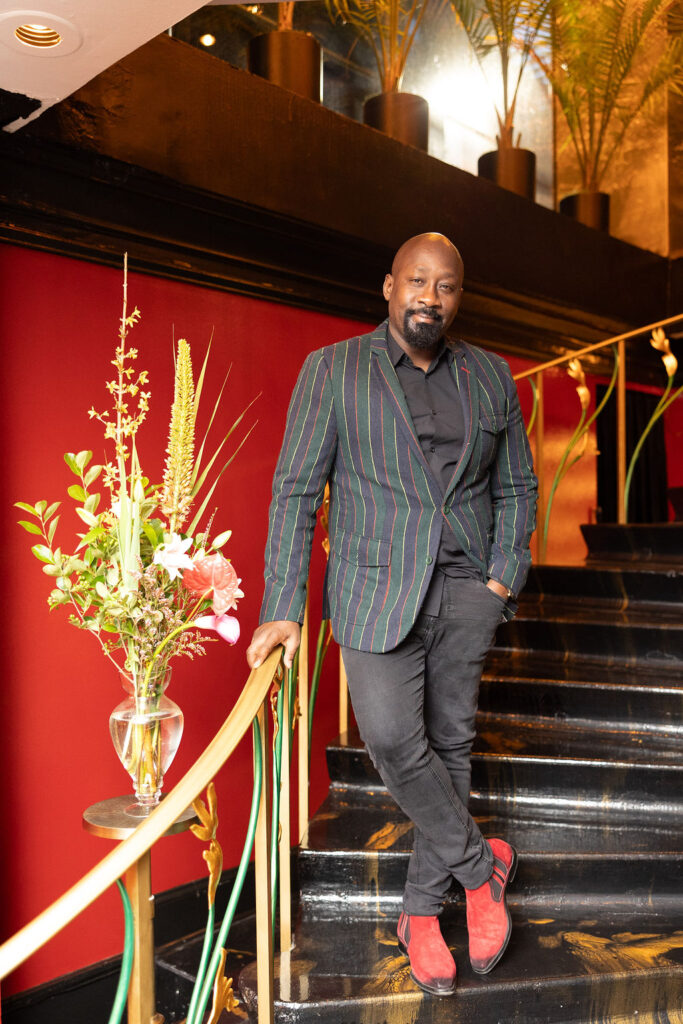 Jide Kolade
Celie and Rob Gamrath
Members socializing in the dining room
"We are already planning for New Year's Eve, black tie and with a very special guest," Bilter said.
Brian Kelly and Chris Jacobs
Ed and Kate Rutledge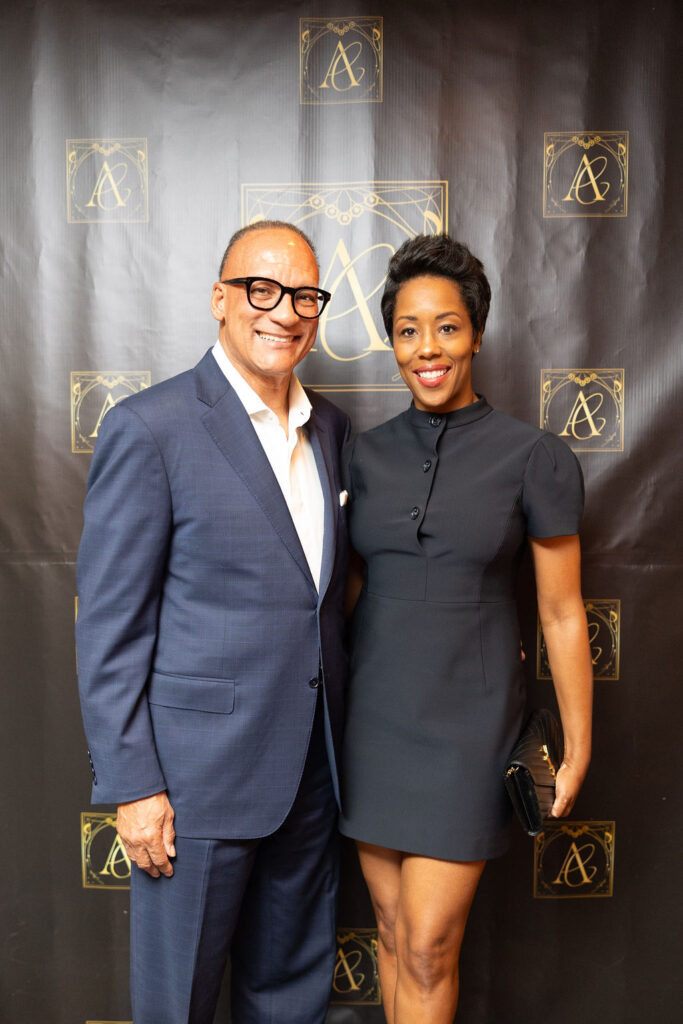 Lakesha and Jim Rose